When you are looking for a comfortable, lightweight, and easy on-the-foot shoe, Skechers' footwear is the name that swipes through your mind.
But if you are new to the Skechers world, you wanna be sure whether these stylish shoes run true to size or tend to fit small, or even big.
In this write-up, you will learn how Skechers' shoes fit. And I will also discuss tips to choose the right sneakers, sandals, or whichever pair of Skechers you want.
So stay tuned.
Do Skechers Shoes Run True to Size?
Yes, Skechers shoes mostly run true to size and come in both narrow and wide feet options. With countless designs to pick from, everyone, including you, can own the perfect pair of Skechers for a relaxed fit.
If you are a US size 9, you should get a Skechers in 9, but everyone's foot is different.
So, if you are not sure which width shoes you need, it's wise and fair enough to get measured by a professional in a shoe store to get the right size. But if you wanna measure your feet and order online at home, then I suggest learning the proper methods of measuring your shoe size.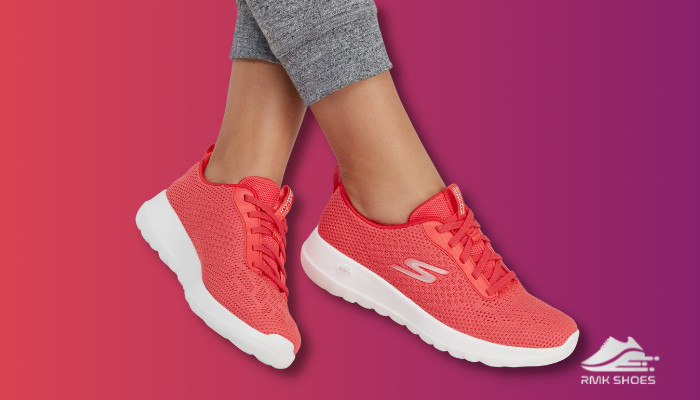 However, some Skechers customers reviewed on Amazon that their sneakers were a bit big. In this case, you must remember that the sizing can vary for different models.
"These shoes are very soft and comfortable. I ordered a size 8 1/2, my usual size, but the shoes run large. Should have ordered a size 8, but am wearing them with heavy socks so I'm keeping them. May order a size 8 another time."
For example, Skechers slip-ones run big, and there are other styles like boots, relaxed fit, and running shoes that should be a size bigger.
Many of these models run true to size, and some have an extra wide fit.
So, you need to fix which type of shoes you want and then look at the Skechers size chart to have a snug fit.
Anyways, if you live anywhere near port Arthur in Texas one of the wettest cities in America, get a proper measurement of your feet, because the Hunter rain boots also run big.
Do Skechers Come in Half Sizes?
Yes, Skechers come both in whole and half sizes.  It's a great relief for those who are stuck between sizes and can't find anything that fits them properly. This brand's sneakers are similar to Nike and Adidas as they all use the same sizing charts.
So, now the question is, what sizes do Skechers shoes come in?
Let me elaborate a bit more.
Women's Skechers ranged from US size 5 to 13 with half sizes US 5.5 to 10.5.  On the other hand, men's shoes begin at US 6.5 to 16; these are the best for wide feet, unlike Nobull shoes.
The size for men starts from 6.5 and goes all the way to 13.5.
Kids Skechers start with 10.5 to 7.  For toddlers, the sizing goes from 1 to 10, with half sizes in between.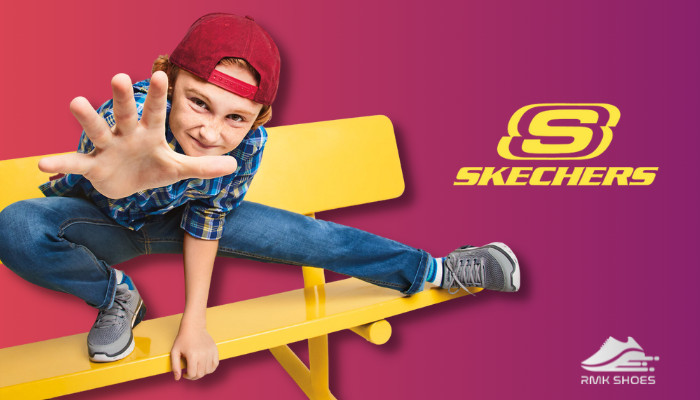 You can buy your Skechers in any size; however, you could end up getting a loose-fitted pair.
So, what happens when your Skechers is too big?
If returning is not an option, you can still keep it and adjust the fit. In this situation, there are two popular ways to improve the fit of roomy footwear;
Place a shoe liner on top of the previous insole.
Wear thick socks or multiple socks.
Don't be disheartened if your feet size is weird. Even kickers wear two different shoes.
Do Skechers Go Walk Come Up True to Size?
Sketchers Go Walk runs true to size, and getting your exact size will give you a snug fit. Some buyers have said their shoes felt a bit smaller on Amazon and going up half sizes solved their problems.
Skechers Go Walk is an example of the perfect sizing. If your feet swell or you usually wear bigger shoes, this model can be a bit tight.
But for a regular fit, going one or half a size bigger is the perfect solution.
If you want to buy a versatile pair, try Go Walk 5. This is, so far, the bestseller in this series.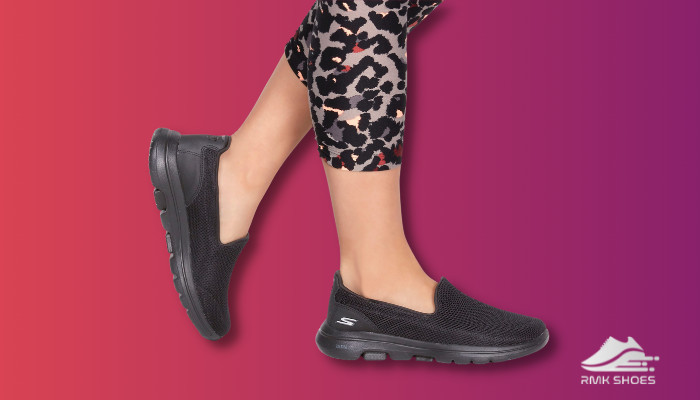 This pull-on style features a neat breathable mesh upper, and with plus lightweight Ultrago cushioning midsole, this pair Is an ultimate athletic shoe.
I don't usually wear socks with my sneakers and going down one size smaller(from 11 to 10) gave me the snug fit I wanted. However, with socks, half size smaller works just fine for me.
There is another version, Go Walk 4; nevertheless, I prefer the first one.
So, when going to the Skechers store, choose wisely, keeping all these and the Skechers sizing chart in mind.
Do Women's Skechers Run Small?
Skechers Women's shoes are true to size. Most of the pairs will provide you proper fit with half sizes, but you don't have this option for women's sandals. So getting accurate measurements is crucial.
Skechers styles, especially the Go Walk series, are famous for their comfortable fit.
In women's sections, it's no different.
My favorite sneaker is Skechers Women's Go Walk 5. I was shocked by the 34,340 reviews on Amazon! And the most fantastic part was that 89% of the reviews were positive. This is what got me into this beige pair.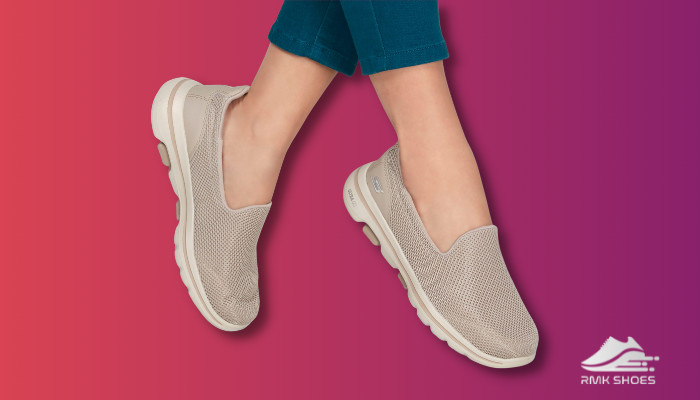 I found these shoes extremely comfortable, and the flexible mesh fabric tends to stretch a little bit.
You will get these beauties starts at only 29.38$ from Amazon!
I have tiny feet, so I went down half a size to get a snug fit, and if you want variations, you have all the options like regular fits and the half sizes and wide fit, of course.
If you are into Yeezy Slides, knowing whether they run big or small is crucial to get the exact fitting.
If you're looking for a comfortable and lightweight summer staple, then Women's On-the-go- 600- brilliancy sport sandals are your gem.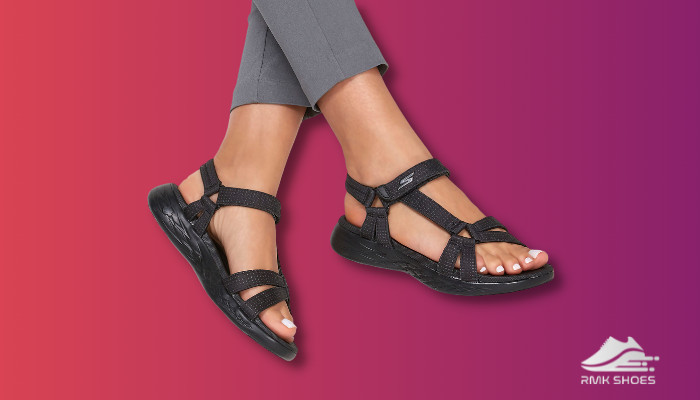 You will get the sandals in 5 to 12 sizes, but unfortunately, half sizes are unavailable. 90% of users gave positive reviews about this model and only 5% with various issues.
Quite oppositely, Timberland boots run big. So, check out the reviews carefully before your boot shopping.
How Does Skechers Fit Compare to Nike And Adidas?
Skechers, Nike, and Adidas all produce shoes that are pretty similar in American sneaker sizes. These companies use the same size chart, yet the fit can vary slightly for different styles. So, trying on before buying is a wise decision.
Let's get a crystal clear idea!
Compared to Nike and Adidas, Skechers men's shoes run big. Buy yours 1 or 0.5 sizes smaller than Adidas and Nike to get a classic fit. if you usually wear a size 11, order a size 10.5 or 10 in Skechers.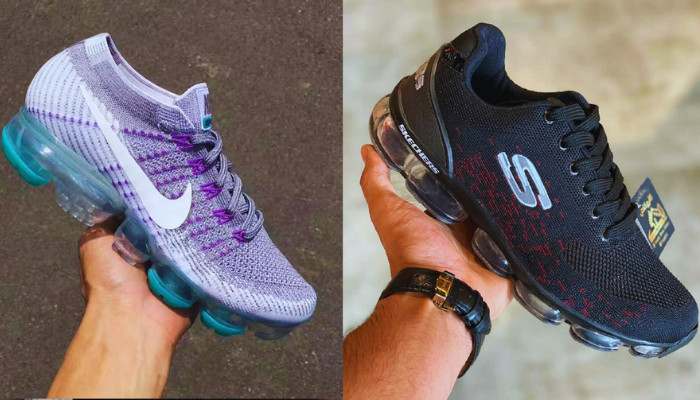 Now for the women's section, the scenario is quite interesting. Skechers sneakers have identical sizing with Adidas and Nike. But for a snug fit, you can go 0.5 down.
However, Huarachase is another Nike that's known for being true to size.
Finally, you will find the opposite of these two renowned brands for kids. Nike kids' shoes run bigger than Skechers, whereas Adidas runs smaller.
So, get your toddler 1 to 2 size larger Skechers than Nike shoes and 0.5 US size smaller than Adidas sneakers.
If you are planning to invest only in Adidas, for your whole family, you should check whether Adidas shoes run big, small or true to size.
Are Skechers Comfortable?
Yes, Skechers footwear is incredibly comfortable with quality materials, memory foam cushioned insole, extensive comfort technology, and athletic mesh fabric. The flexibility those padded ankle collars and tongue provide is heavenly.
Along with the iconic 'S' logo, these sneakers have a premium finish to give them a tonal look. Skechers also come in various contrasting colors along with the looks, and the lace-up shoes ensure a snug and comfy fit.
Another pair that I own is the Vigor 2.0 Advantage Leather Trainer. It has all those comforting factors together with the chunkiness that I adore.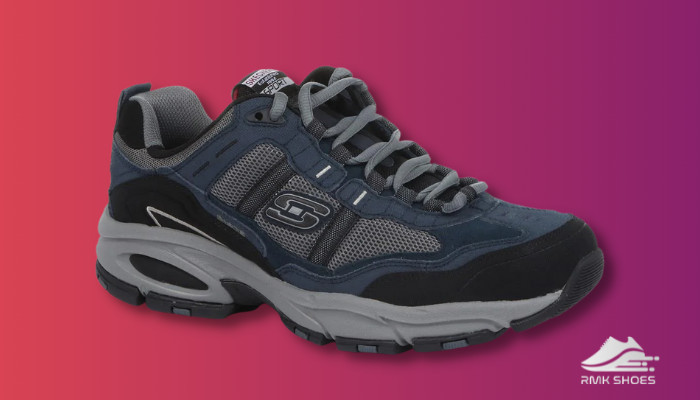 If you are not into laces, try a slip-on silhouette for an effortless on-the-go style like those comfy crocs you wear every day and everywhere.
Even for office wear, Skechers manufacturers launched different fitting shoes named Skechers Work.
These comfortable work shoes have a slip-resistant rubber outsole for excellent grip, which will protect you from tipping in your workplace.
Moreover, if you are wondering whether Skechers work shoes run big or small, the answer is they run true to size and have a range of sizes as any other models from this brand.
Another pair you can try for longer hours and enjoy the ultimate comfort is the Ultra Boosts from Adidas.
FAQs
Do Skechers Stretch After usage?
Skechers sneakers don't stretch thus maintaining their shape. Even after several rough uses, they remain intact. Some users have come up with methods to stretch their pair but getting the usual-sized shoe is the ultimate solution.
Are Skechers Trainers True to Size?
Skechers trainers have been highly praised for their correct sizing and are true to size. Historically the company has made comfort and feet their primary priority.
Do Skechers Sandals Run Big or Small?
Skechers sandals run slightly on the larger side. If you have wide feet, they will fit you perfectly. These versatile Skechers doesn't come in half sizes. If your feet measurement is in between, buy one size down.
Parting Thoughts
Without any doubt, Skechers are trendy, comfortable, and true-to-size sporty sneakers worth your money.
You can get various sizing options even if they match pretty closely with Nike and Adidas, which makes it so much easier to purchase.
I have elaborately mentioned everything about Skechers sizing and models you can try on.
For any additional queries, comment below.