Every year Adidas comes up with new shoe style with innovations. That's why, on and off, I am always writing about Adidas shoes.
This time, I've opted to talk about Adidas' most hyped Ultra Boost. Do they live up to their billing? Does the Boost technology actually make Ultra Boost comfortable?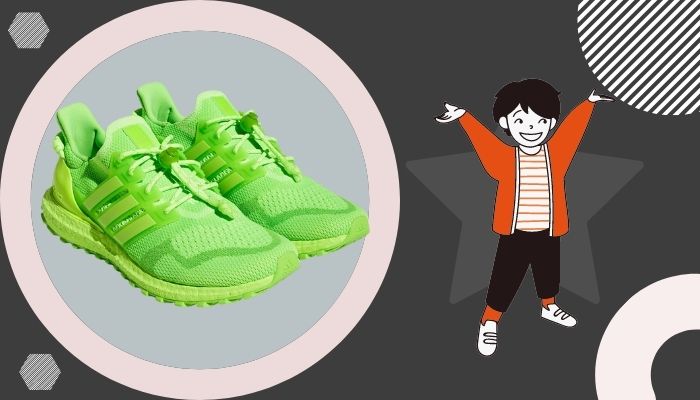 Don't worry! I am here to clear all your confusion.
Let's start with the most important question: are Ultra Boosts comfortable?
Yes, Ultra Boosts are comfortable. Adidas mainly created the Ultraboost for those who stay long hours on their feet and want plush comfort. Thanks to the Boost technology, in which polymers are compressed into a pill form and molded in the midsole, it takes comfort to the next level.
That's not all. Read the entire article to grab a handful of knowledge about Ultra Boosts and their features.
What Makes Ultra Boost Comfortable?
Your feet will always be in plush comfort with the Ultra Boost. So, what is it about the Ultra Boost that makes it so comfortable?
Boost technology is to be praised!
Yes, it is the Ultra Boost's use of Boost technology that not only gives them exceptional comfort but also allows them to perform efficiently.
The Boost function is unquestionably a game-changer for Adidas since it increases not just the shoe's comfort but also its sales.
Follow our guide to know Are Yeezy More Comfortable Than Ultra Boost.
So, what really is Boost? How does it raise the level of comfort so much?
Boost is created by compressing thermoplastic polyurethane particles into enclosed cells surrounding tiny air gaps. After then, the Boost is inserted into the shoe's midsole, producing heavenly comfortable shoes.
Moreover, Boost restores the energy generated by the foot while running, ensuring that your performance is unaffected even if you run kilometers in Ultra Boost.
This is not it!
There are a number of other features that contribute to Ultraboost's comfort.
Ultra Boosts' uppers are created with Primeknit technology, using super light and flexible fabrics. The uppers are soft, so there's no risk of chafing; instead, your feet will feel cushioned.
So, that's pretty much the secret behind Ultra Boosts' incredible comfort.
Check out our separate post on Adidas Pure Boost VS Ultra Boost.
What Are The Special Features Of Ultra Boosts?
Adidas didn't stop at just adding Boost technology to their shoes; they also included other cutting-edge inventions that improve the performance of their sneakers. Let's have a look at them.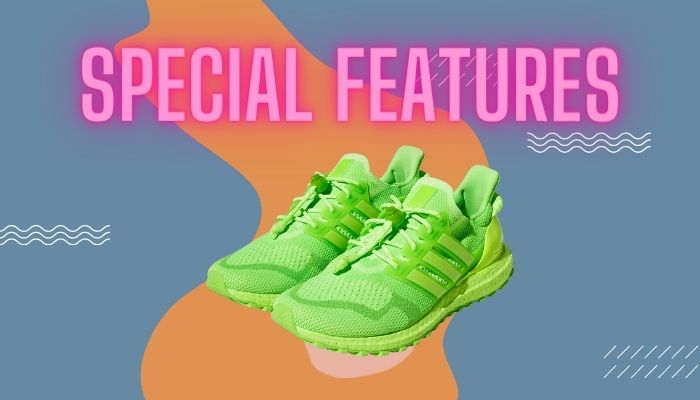 Here are the special features of Ultraboost:
Primeknit cloth, which is lightweight and flexible, is used for the uppers. They're also breathable, which means your feet will stay cool because there's ample air movement within the shoes.
Continental rubber is used in a web-like structure on the outsole, which combines with the Boost to give the underfoot a soft and pleasant feel.
The Stretchweb features a larger surface area, which gives a better ground grip.
Ultraboost operates on a linear energy plush system, returning energy with each stride. Since a huge amount of energy is returned, your feet experience immense comfort while you walk.
This energy plush technology helps the runner bend their toes less by increasing the stiffness of their forefeet by 15%.
With the addition of the PRIMEBLUE feature to the Ultraboost, Adidas has established a new standard for sustainability. The uppers are constructed from Parley Ocean-collected recycled plastic.
It is indeed a great initiative to reduce environmental waste.
Also read, Do Hunter Rain Boots Run Big.
Is Ultra Boost Good For Running?
Yes, Ultra Boosts are good for running. Ultra Boosts are designed primarily for runners or athletes who engage in high-intensity activities. The Ultraboost performs well and allows you to run for miles and miles thanks to the Boost midsole, Stretchweb outsole, and Primeknit uppers.
Ultra Boosts are a top choice for most runners, not just because they are comfortable, but because running on rugged terrain requires more consideration in shoes, which Ultraboost does well.
They contain Boost midsoles, which return energy in each step when your feet strike the ground and have 6 percent more cushioning, so your feet enjoy all the comfort.
Continental rubber, which is twice as durable as regular rubber, is used to strengthen the Stretchweb outsoles. The outsole is light and flexible, making it easy for the runner to move about.
You may also like to read: Are Rain Boots Slip Resistant.
Most runners like Ultra Boosts because the outsole gives excellent grip on every surface, whether uneven, slick, or wet, and keeps you from crashing.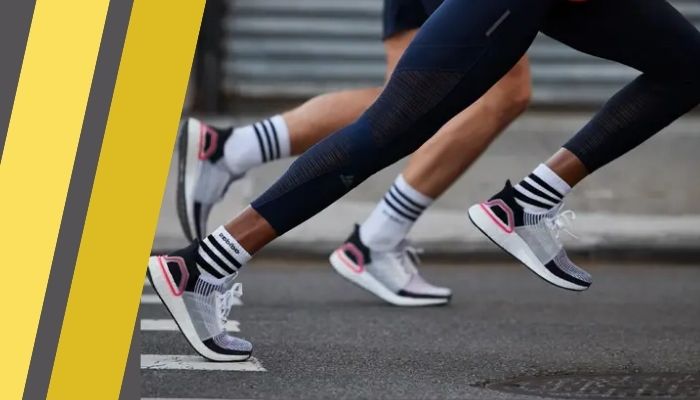 Is Ultra Boost Good For Walking?
Yes, Ultra Boosts are good for walking. Ultra Boosts are ideal for walking as their cushioned midsole delivers incredible underfoot comfort and a solid grip on all terrain, keeping you going all day. Ultra Boost shoes are roomier, allowing you to flex your feet freely while maintaining a steady gait.
If you haven't tried Ultra Boost yet, you won't believe me when I say how comfortable they are.
Ultra Boosts are not like other shoes that make deceptive claims about keeping your feet comfy while wearing them, only to have your feet swollen and blistered as soon as you take them off.
Soft yet sturdy rubber is used in the forefoot base, while the body of the outsole is made of hard rubber. A plastic Torsion shank provides rigidity beneath the midfoot and forefoot, which aids forward rolling.
So, if you're thinking of buying Ultra Boost for walking or running, without a doubt, give them a go.
How Long Lasting Ultra Boosts Are?
Ultra Boost lasts for around 250 miles. But this mileage can increase or decrease depending on the type of surface and for how long you run or walk. The construction and material of Ultraboost are of good quality, so they endure for a long time.
Ultra Boosts are made using just the best materials and technology. Every aspect, including the outsole, midsole, insole, top, and shoe laces, is built of durable material to endure any challenges the terrain may present.
The bottom of the shoes suffers the most since the insoles make direct touch with the ground; thus, Ultra Boosts contain a thick outsole with a web-structured tread to provide a firm footing and prevent premature wear.
The quality of the shoes is essential, but if you don't take adequate care of them, not only Ultra Boosts but any high-end shoe can tear and fall apart in a short period of time.
So, to extend the life of your Ultra Boost, clean them properly after each use and wear the sneakers on alternate days rather than every day.
Parting Thoughts
Because of their amazing features and performance, Ultra Boosts are walk-worthy running shoes. At least for me, Ultra Boost makes me feel like my legs are in safe hands.
Adidas has designed a variety of Ultra Boost models; browse their website or shop to get the ones that best fit your needs.
I can assure you, that once you start wearing Ultra Boost, you surely can't get over it.
Did you find all the answers you were looking for? Have I missed anything that you want me to add? Feel free to let me know in the comment box.