When purchasing Uggs, getting the right size is crucial for both comfort and style. But with so many size variations, it's common to get confused while finding your perfect fit from Uggs.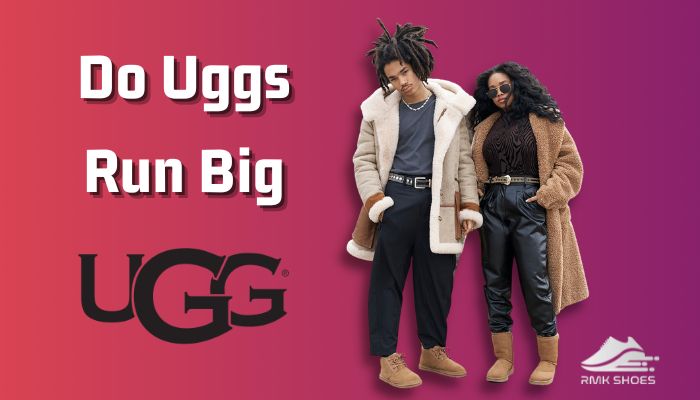 And, while buying Uggs for the first time, you may wonder whether Uggs run big or small.
Stop wondering! Because in this complete Ugg guide, I'm gonna let you know if Uggs run big and how you can get your perfect Ugg fit.
So, stay put!
Do Uggs Run Big?
Classic Ugg boots and slippers tend to run big. Also, due to the stretchy nature of sheepskin, it's recommended you go half to a full size down with them. But as the fashion, rain, or weather boots of Uggs run true to size, going with your regular size will do just fine.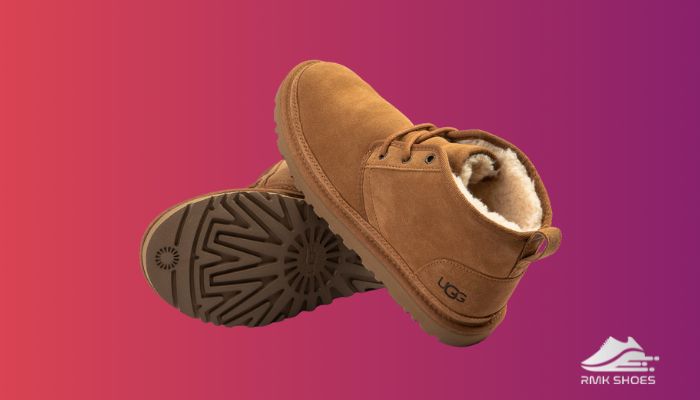 So, if you are US size 10 for sneakers, go with US size 9 for classic Ugg boots. But for other models like Rain boots, you may go with the same size as your sneaker.
Well, if you still order your usual shoe size with Classic boots, you may find that your UGGs feel loose and floppy, which can be uncomfortable and can even lead to blisters or other foot issues.
However, Uggs are made of premium quality materials like full-grain leather, sheepskin, and suede. These materials allow the shoes to stretch over time while molding to the shape of your feet.
And gradual flattening of the inner will make the inside of your Uggs roomier for your feet.
So, you shouldn't worry if your Uggs fit snugly when wearing them for the first time. As you don't need to wear socks with Uggs, it's good to have a snug fit from them.
Side on, as Ugg slippers also fit a bit bigger because of their open back, you can go with half a size down if you prefer a loose fit.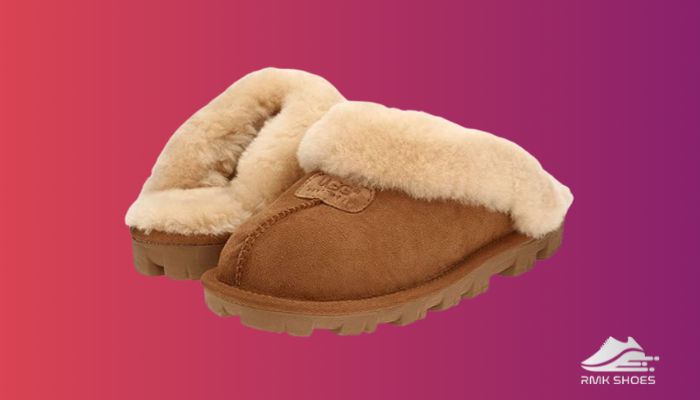 Do Women's Uggs Run Big?
The classic Uggs for women tend to run big. Also, even with normal wear, the sheepskin suede upper stretches making the shoes bigger with time. So, it's recommended to go from half to a full size down than your regular shoe size while purchasing Uggs for women.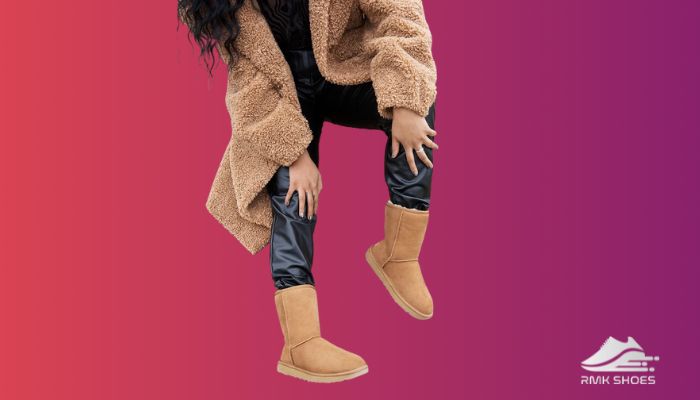 Just like the men's Uggs, women's Ugg fit also depends on which style you are opting for. While the classic boot and slippers run bigger but not the leather fashion boots, they run true to size.
So, for classic ones, you need to size down for the right fit, but for other sturdy models, you are good to go with your regular sneaker size.
How Do Uggs Fit Wide Feet?
As most Ugg models feature a wide-toe box, they fit well to the wide fit. Since Uggs run big, and the material stretches over time, going with your regular size will fit perfectly to wide feet. Plus, Ugg offers extra wide versions for most of their models to fit extra large feet.
Usually, Uggs fit just fine to average to medium wide feet while going with the regular size.
But for styles that don't run big such as the Kirkson Ugg boots, you may size up for a better fit for your large foot.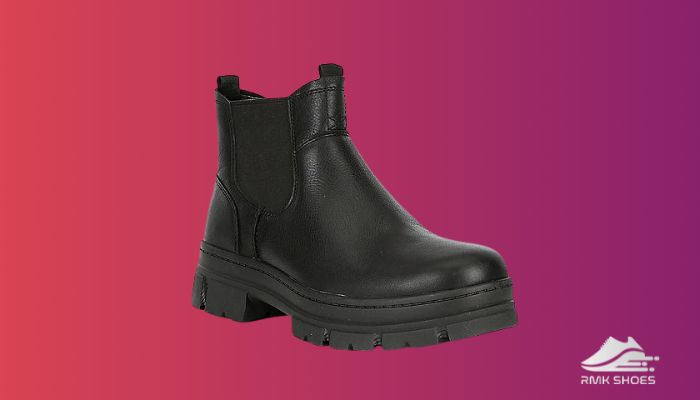 However, Uggs offer regular and 3x wide versions of their most famous styles. So if your feet are bigger and longer than the average, you can find your right fit from their extended size collection.
What Size UGGs Should I Get?
UGG boots have become a popular choice for many people due to their warmth, comfort, and style. However, buying the right size can be a little tricky with the many Ugg styles and sizes to choose from.
So, let's find out how you can choose your perfect size from different Ugg styles.
Sizing for Ugg Boot and Slippers
As you know, Ugg boots and sheepskin slippers run a little big. So while buying, go with half to one full size down with them, rather than your regular shoe size. And the sizing works the same for women, men, and kids.
If you don't know what your feet size is, you can easily measure it at home.
To measure your shoe size, place a ruler on the ground, and stand on it barefoot with your heel against a wall. Then, measure the length from the wall to the tip of your longest toe.
Once you've measured your feet, use the below UGG size chart to determine your UGG size. The chart will provide you with UGG sizes based on your foot length in inches or centimeters.
For instance, if your feet are 9 inches in length, you are a US size 6 and UK size 4 for Ugg boots.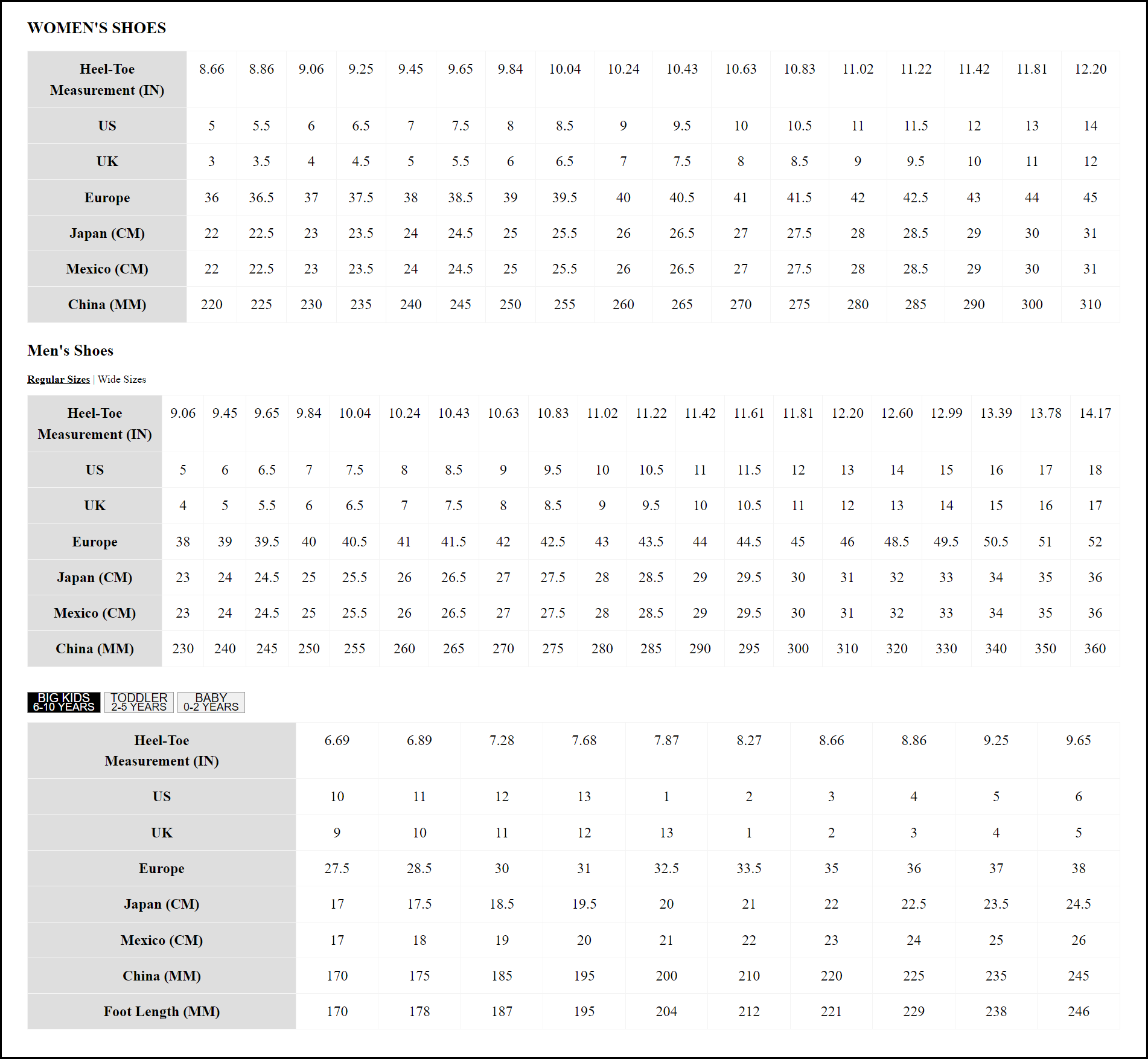 You can also use this size chart to convert sizes from the US size to the UK size or into the EU size.
Sizing For Other Ugg Styles
Unlike classic sheepskin Ugg boots, other fashion and weather Ugg models like Chelsea, Hiker, or Duck boots typically run true to size.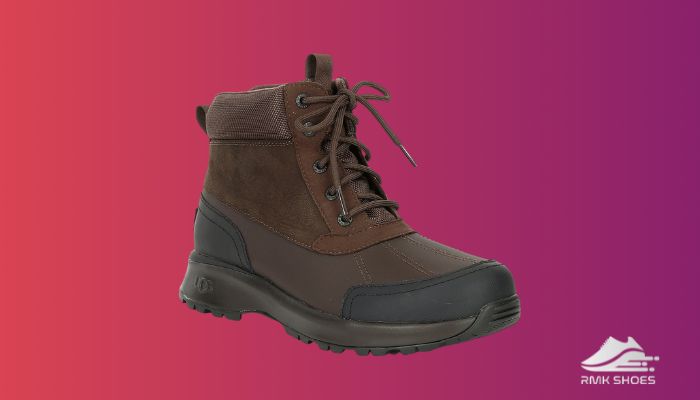 So, when buying Uggs other than the classic ones, you don't need to size down with them. For instance, if you wear size 11 for your regular sneakers, then go with size 11 for these Ugg styles.
However, if you prefer a looser fit or plan on wearing thick socks with your UGG boots, you may want to consider going up a size. It's important to know that UGG boots should fit snugly but not too tight, which restricts your natural feet movement or circulation.
Overall, no matter what Ugg model you pick, you should choose your size by properly trying them out. And while doing so, don't forget to put on the socks you are going to pair them with.
FAQs
Do UGG Slides Run Big or Small?
Ugg slides don't run big or small but are true to size. So if you are looking for your perfect slide fit, go with your regular size. However, if you prefer a snugger fit from slides, you can go with half-size down.
How Tight Should UGGs be at First?
As you are supposed to wear Uggs barefoot, your Uggs should fit a little bit tight at first. But they shouldn't fit so tight that you can't move your feet within the boots. It'll be perfect when Uggs give you a snug fit while leaving enough space to wiggle your toes.
What to do if Your UGGs are Too Big?
If you find your Uggs are too big for your feet, you can wear thick socks or inserts with them. Thick socks or inserts can make your big Uggs fit snugly by occupying the excess space within them.
Goodbye Thoughts
Knowing whether Uggs run big or not is quite important for securing a proper fit.
And hopefully, with all the details I've provided in this fit guide, you will be able to find your perfect Ugg pairs.
However, if you wanna know more regarding Ugg sizing and fit, let me know in the comment box!