Uggs are the comfiest boots that keep your feet warm and cozy. With most of your casual outfits, these boots slay the look.
Now to enjoy these expensive slippers, you need to know if investing in Uggs is worth it or not.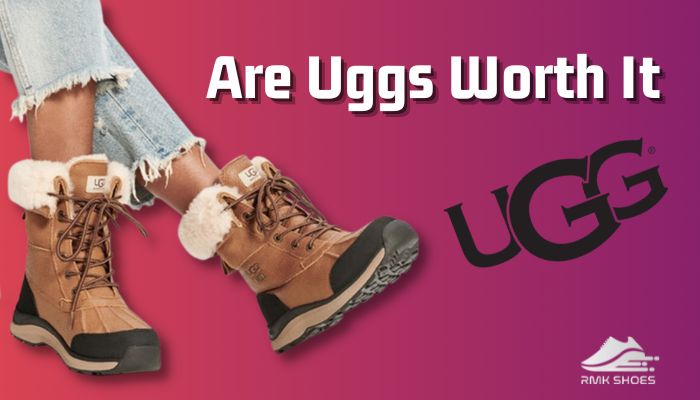 In this write-out, I will discuss the price and quality's worth in detail.
So, to know them all, keep reading.
Are Uggs Really Worth it?
Yes, Uggs footwear is totally worth it if you can take good care of them. With the suede upper, sheepskin inner lining, comfy foam footbed, and the EVA sole, these boots and slippers are a definition of comfort. Proper maintenance will ensure the longevity of these good-quality shoes.
To get the best out of these expensive Uggs, make sure that the tan or black puffy big shoes pair well with your outfits. A lot of people are not a fan of their cartoonish look.
I was also optimistic at first, but when I got my first pair, I was shocked by the material and high-quality design.
Honestly, I was intrigued by Bella Hadid and Gigi Hadid. They often wore this model with their casual or streetwear outfits. From there, I got the inspiration and never regretted my 140 dollars.
There is no question about the quality grade fur. My feet sweat, so I thought this might be an issue. But to my surprise, it wasn't. The natural wool lining held pretty well. I wanted to make the inside of my Uggs fluffy. And the process went flawlessly.
As I have the black pair, I make sure to clean the black beauties quite regularly to enhance their longevity. Whether it's a Uggs boot or slipper, it's worth every penny you spend on them.
Are Uggs Good for Your Feet?
No, unfortunately, Uggs boots are not suitable for your feet. Though slippers and boots from Uggs are super comfortable and keep your feet crispy during cold days, they lack proper arch support. And as they are not well structured, your feet will start showing symptoms.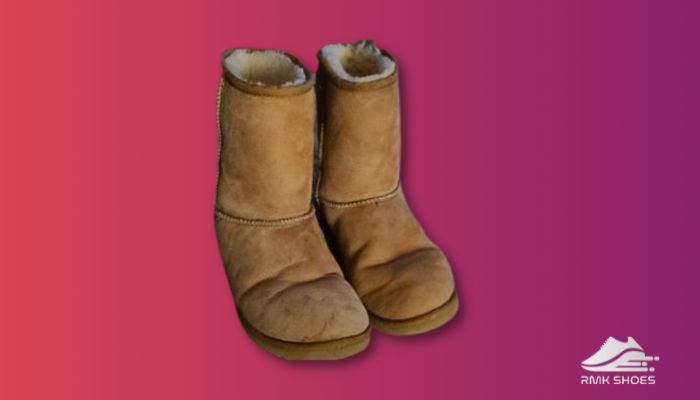 Over long-term wear, your feet muscles and tendons will overstretch, resulting in tired feet, sore legs, or even plantar fasciitis.
So, before investing in such a luxury product, make sure you know everything related. Also, you can wear socks with your Uggs to get more protection and support.
Yet, the building materials, inner lining, and rubber outsole make these boots worth it if you can manage these obstacles, not to mention the comfort these trendy slippers bring.
Why Are Uggs So Expensive?
Uggs are quite a fashion statement nowadays. From celebrities to models, everyone has a pair. Not to mention these slippers are pretty expensive.
Let's find out why Uggs are so costly:
Sheepskin leather is used to make the upper of these luxury Uggs.
The Inside has double layering for more comfort.
Making double faces leather includes human labor, increasing the price.
Intensive tanning process to get the perfect look.
Leathers are handstitched to make the shape of each boot.
These are the main reasons behind the increasing price of Uggs. If you want them to last, you must know if you can use suede and nubuck protectors on Uggs.
The Fluff Yeah Slide works both as a slipper and a shoe. This model took social media by storm.
This 65.99-dollar slide is made from upcycled wool, a lyocell inner lining, and a sturdy elastic strap to secure your feet. The platform outsole elevates the legs and gives a bit of height.
With various color options, this pair is a catch for sure. With so many positive sides, you must be curious about where these Uggs boots are made.
FAQs
Are UGGS Really That Good?
Yes, Uggs are really good shoes. These cozy boots keep your feet comfortable and warm at the same time. The materials are also high-end.
Are UGGS considered luxury?
Yes, Uggs are considered luxury shoes. This ethical company ensures you are getting the best quality material and functionality. Uggs are even featured in Vogue Magazine.
Are UGGS Cruelty-free?
No Classic Uggs are not cruelty-free as they are made of suede and sheepskin lining. Recently Uggs launched a new boot made of plant-based and carbon-neutral materials. This new range is called Plant Power.
Are UGGS Waterproof?
No, Uggs are not waterproof. Though splashes of water are ok on your boots, still waterproofing your Uggs soon after your purchase is a good idea.
Final Words
Uggs are a staple wardrobe piece. Though they are pretty expensive, getting a pair is worth your money.
These slippers and shoes gave the best quality suede upper with double-sided wool lining for extra comfort and coziness. Some parts of these boots are even hand-made to provide you with absolute perfection.
I am sure you are now confident enough to purchase your pair of Uggs. Thanks for keeping up.