You're spending every winter on Uggs. The soft textured pair molds your feet with warmth and adds an exceptional attitude to your outlook.
Have you ever thought about where these blessings are made and what's in their background?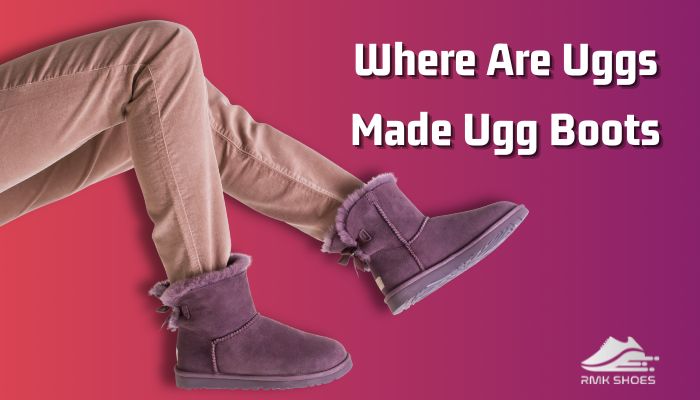 Since the quality and price of Ugg boots vary as per the state in which they're produced, it's pretty essential to know where Uggs are Made.
Without further ado, let's find out!
Where Are Real UGG Boots Made?
Real Ugg boots were primarily manufactured in Australia and New Zealand, which is still ongoing. On top of that, California-based Deckers Outdoor Corporation fabricates this shoe in different regions outside Australia, including China, Vietnam, and the Philippines.
Now, let's discuss where its making started and where it has spread now.
It was a long year back in the 1930s when Australian uggs were first designed. The sets act as a safeguard for covering the feet in shivering cold.
On the contrary, Deckers states that Australian surfer Brian Smith is the creator of this shoe, who began making the boots in Santa Monica, California, in 1978.
Due to such opinion, many other countries besides Australia are directly involved in the production and selling of Ugg.
Follow our guide on how to clean Ugg Slippers.
Here are the countries which prepare Uggs:
Australia
The original plot of unisex Ugg boots started in 1920 when only the shearers of rural Australia used to wear Uggs.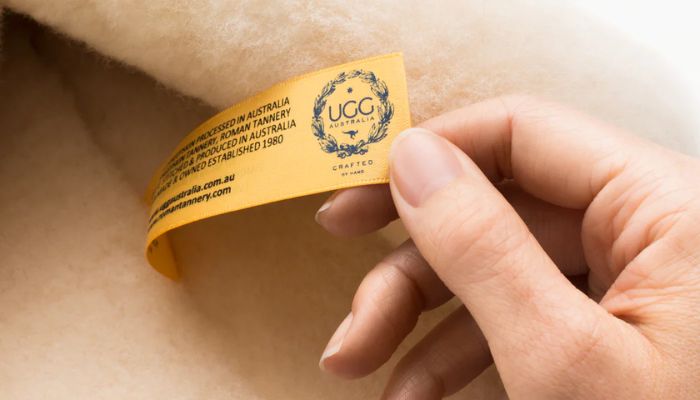 Around 1960, the sheepskin-made boot was traditional among Australian surfers. It attained massive popularity among young-adult fashionistas, which reached its peak and hasn't failed yet.
Once in a while, this fascination crossed the boundaries and went to such an extent that these shoes were used as slippers.
Consequently, Australian shoemakers began commercial production in 1974 with the "Made in Australia" sew-in label. At present, Original UGG Boots Australia, EMU Australia, and  Uggs-N-Rugs are manufacturing and retailing Uggs worldwide. The tanned upper and interior fleece of these boots offers a soft touch on users' feet.
New Zealand
People who don't get access to Australian Ugg boots often look for pieces that are made in New Zealand. Could you guess why?
Because manufacturers from this region leave no stone unturned to assure standard quality. That's why their shoes are exported to numerous zones like the United States, UK, Canada, Ireland, different parts of Asia, and even Australia.
They use dual-faced sheepskin, which wool pile delivers splendid softness and warmth.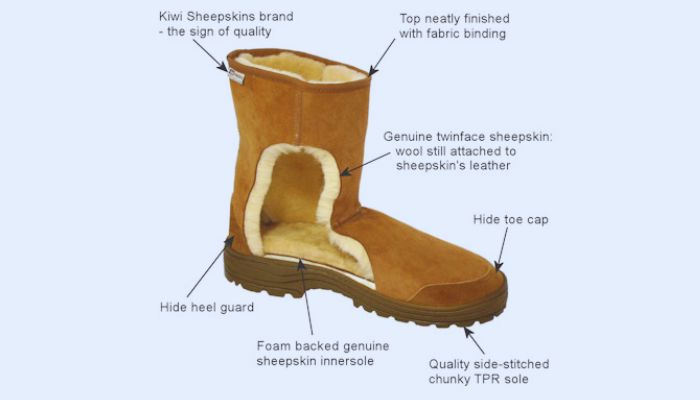 Excellent craftsmen always try to delight their worldwide consumers with exclusive styles and variations. And you will find a "New Zealand Made" logo above the authentic NZ-made sheepskin boots description side.
China
When you hear about China, the first thing hovers into your mind – Are Uggs made in China real?
Well, this query isn't unusual as Chinese people own a record of creating dupes no matter if it is footwear, clothing, or any electronic gadgets.
Actually, a wide range of Ugg boots is made in China and other parts of Asia, such as Vietnam and the Philippines. But what about the quality of these products, are they deceiving the public with counterfeits?
Not at all. You can get genuine and high-quality Uggs in spite of being made in Asia only if original materials are combined by following the actual manufacturing process. And spotting fake Uggs and real ones isn't rocket science.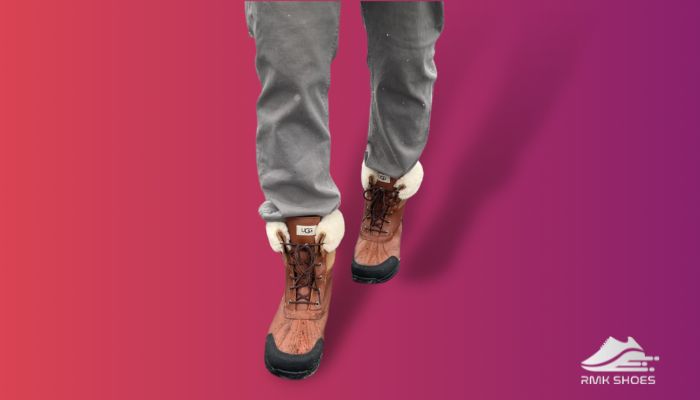 Though Ugg does overseas fabrication, they claim they don't ship any products directly from China. Rather, the boots are shipped to the warehouse for quality assurance.
You may wonder if reliable ingredients are used and also shipped back to the warehouse for inspection, then what's the necessity of building products in China?
Honestly speaking, the labor cost in Asia is comparatively cheaper than in the US, UK, Australia, and other European countries. Thus, Uggs relies on Asian workers for more profit but less production cost.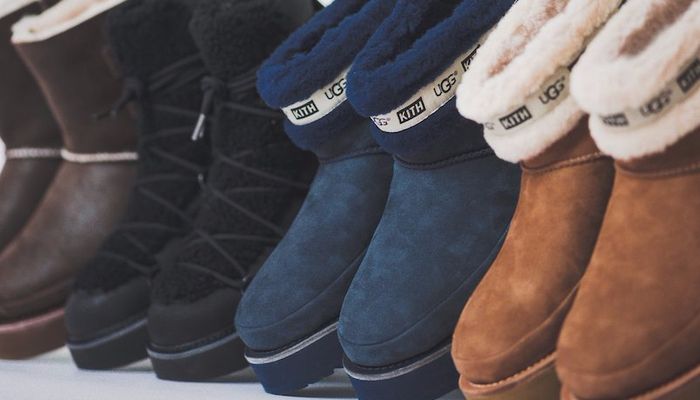 Though the fabrication is limited to only four to five nations, the Ugg boots-selling market is huge. Their authentic outlets are found in the US, UK, Canada, Europe, France, Japan, and so on, with registered trademarks.
Check out our separate post to know do you wear socks with Uggs.
What Is the Difference Between UGG & UGG Australia?
'Ugg Australia' denotes traditional shoes with premium double-faced sheepskin, which are only crafted by Aussies. On the other hand, 'Ugg' refers to shoes from other countries such as NZ, China, Vietnam, and the Philippines under the control of Deckers.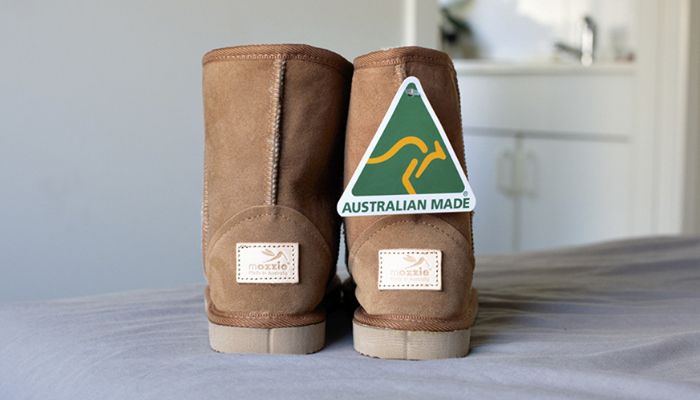 According to Original UGG Boots Australia, they are transparent, make the finest Aussie-made UGG boots and deliver them to Australia & overseas.
They had been running the business successfully since launch until the footwear designer & distributor Deckers Outdoor Corporation focused on Ugg.
In 1999, this corporation registered the Ugg trademark and raised massive response in the US footwear market.
Similar to every opponent, Aussies couldn't ignore this vast prosperity. As a part of that, the founder of Australian leather said, "Ugg is just the name for the boots, and we've sold them for nearly a century. Now a US giant has trademarked the name and wants to stop us."
Because of these difficulties and to specify the product, the Aussies gave a precise name called Ugg Australia.
Contrariwise, Deckers also continue doing their job with the name 'Ugg.'
Go through our epic guide on LAMO Boots Vs UGGs.
How Are Ugg Boots Manufactured?
According to Ugg's official website, Every single pair of boots go through no less than 7 different stages in the manufacturing process. At each station, master craftsmen add their part to the production, all while keeping the highest possible quality standards.
The main ingredient of these handmade shoes is fleece-attached sheep leather.
During the first stage, this element is dyed or tanned. Then employees divide them into pieces required to fabricate a pair. When it's done, they take the help of an industrial sewing machine and perform the hand stitch of leather.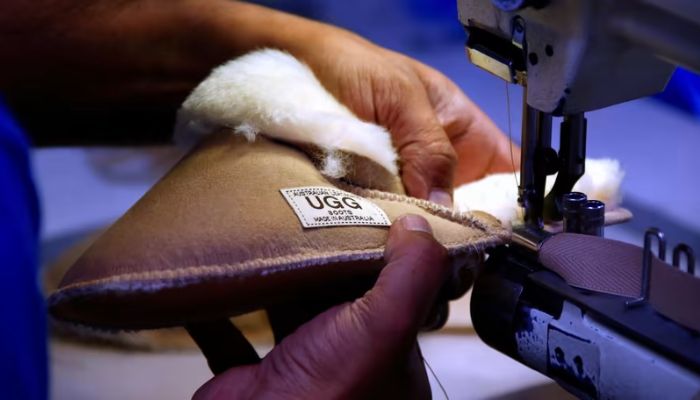 Afterward, synthetic outsoles are attached to the footwear, which is composed of EVA, Vibram, or Treadlite.
At the final stage, some secret recipes are followed to make Ugg boots anti-slip and waterproof. However, loyal customers aren't satisfied due to the weakness of these two features.
FAQs
Is Ugg a brand?
Ugg isn't a brand rather it's only a product. So, any brand or factory from any country can decide to make and sell Ugg boots.
Why do some Uggs say UGG Australia?
Because these specific Uggs aren't produced in Australian factories. Instead, they are constructed in some other areas.
Final Thoughts
So, the manufacture of impressive Uggs isn't only limited to Aussies. Rather several countries are working for this winter wear.
No matter who the producer is, you should always grab excellent quality and real Uggs to enjoy all of the benefits.
Peace Out!