According to Crocs statement on its official website, they make the most delightfully comfortable shoes in the world. But is it true, or just a ploy to fool people? You gotta know the actual scenario, right?
As a crocs user for several years, I realized its comfort level and other user-friendly features.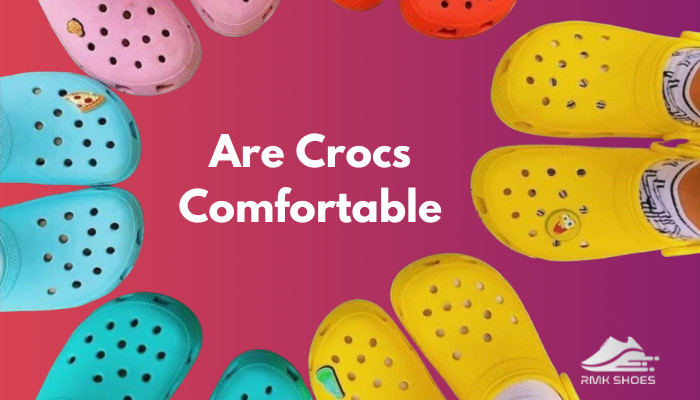 If you are hesitant to buy Crocs just because you're unsure if they will be comfortable for walking, running, and workspace, dive into this write-up and find out the answer.
Are Crocs Comfortable?
Yes, crocs are comfortable with their molded cushioned footbed, lightweight EVA midsole and accurate fit. The main vision of Crocs is to make non-athletic cozy wear and avail them at a cheap rate. That's why they are so popular among people for different activities, especially doctors, nurses, and patients.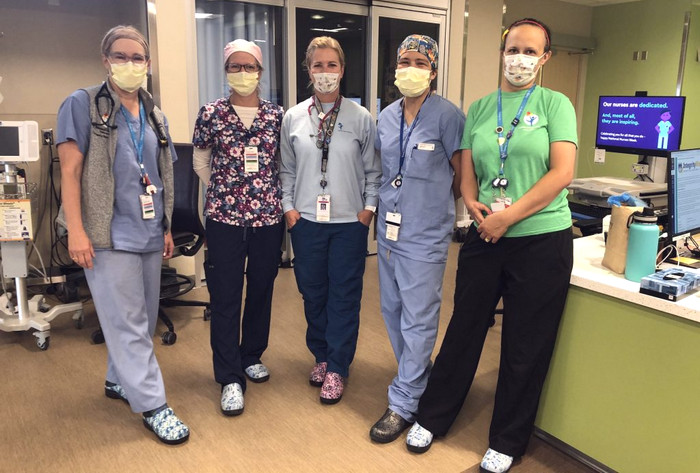 As per the saying of the Crocs authority, they are in tireless pursuit of new comfort technologies, developing revolutionary materials that are lighter, softer and more flexible than ever imagined.
On a regular walk with Crocs Bayaband Clog, I felt a soft footbed that provides comfort beneath my feet. And the credit for this comfort goes to the EVA material. The upper holes assure sufficient breathability.
But the lack of crocs is that their arch support is not advanced. Rather, it has moderate arch support. So, I recommend you rely on other arch-supportive footwear for prolonged wear.
5 Features That Make Crocs Comfortable
Over 100 million crocs are sold worldwide per year. The reason behind this huge amount of sales is the shoes are comfortable and come in a reasonable price range.
Let's see what things make Crocs so comfortable:
1. Soft Footbed
The comfortable footbed of crocs is made with durable Croslite material, which is prepared with polyethylene vinyl acetate, simply known as EVA or PEVA.
There is disagreement as to whether the Croslite is resin or plastic.
No matter what it is, the footbed made of this material is quite comfortable, bouncy, water and odor-resistant. It feels like a highly cushioned couch!
2. Breathability
You must have noticed the holes at the upper and side portion of Crocs. These holes are also known as ventilation ports to bring maximum breathability.
Along with design variation, these holes ensure 360 degrees of breathability. Due to this feature, crocs are highly demanded in summer.
In California, thousands of people walk along the beach and enjoy the breeze wearing Crocs on summer afternoons!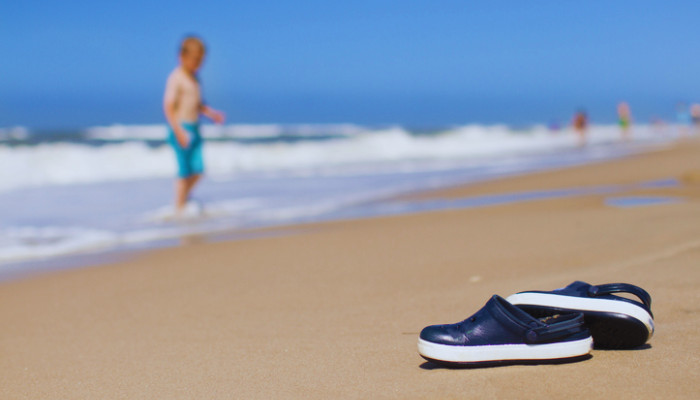 3. Lightweight
As Crocs are composed of EVA, they are lightweight. The weight of classic crocs is not more than 0.50 pounds.
Being so lightweight, they are preferred among patients who recently recovered from treatment or surgery. Because it's quite difficult for them to move wearing heavy footwear, and so they depend on lightweight and slip-resistant crocs.
4. Roomy Fit
Crocs manufacture true to size & properly-fitted footwear for its consumers. At first attempts, you may feel uncomfortable in crocs, but gradually it gets better as the footbed conforms to the feet.
Though the classic and baya-lined crocs have closed-toe boxes, there is enough space to move your toes inside them. You will get this facility in slip-on designs also.
5. Easy Wear Slip-Ons
Whether you wear crocs in the relax or beast mode, it is easy to put them on and take them off due to the flexible strap. Hearing about these modes for the first time?
Well, let me introduce you to these styles.
Relax mode – When the strap is upwards
Beast mode – When the strap is near the heel and ankle.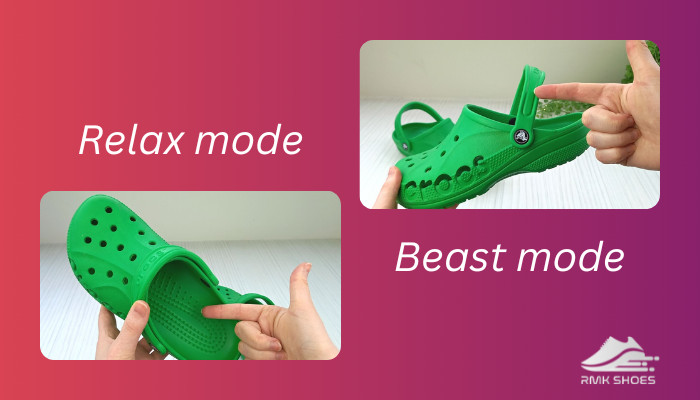 Are Crocs Good For Walking & Standing All Day?
Yes, crocs are good for short-term indoor-outdoor walking with their outstanding comfort and medium arch support. As high levels of support and heel stability are absent in most Crocs, it is best to avoid them during prolonged walking and standing all day.
For relaxed walking and long-duration standing, you need footwear that contains a deep heel cup for stability, adequate arch support, cushioned footbed, and the right fit. The first two features are slightly missing in crocs.
Crocs are pretty good for short walks, though. You can even go grocery shopping wearing Crocs every day, as I do.
But do not opt for crocs during long trail walking and hiking.
If you want to know if these shoes can fit in your work area, read this article "Can You Wear Crocs To Work?"
However, though many of us buy crocs for long periods of standing work due to their comfort, breathability and lightweight features, actually, it's not right because crocs are inherently less stable.
So apart from those long-standing jobs, Crocs are pretty good to go in terms of comfort.
Now, let's see what else they are suitable for besides short walking.
Crocs are good for swimming as the material isn't prone to water damage. It dries quickly, and water can flow through it very easily.
Crocs with slip-resistant CrocsLock tread layout and antimicrobial features are preferable among surgeons and nurses. These shoes minimize the risk of slipping and prevent the growth of malodor-creating fungus.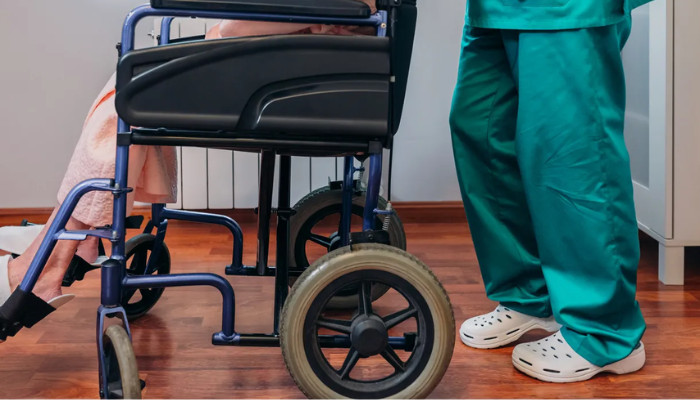 Moreover, Crocs have become so popular to wear to school for their versatile functionality.
Are Crocs Good for Flat Feet?
Whether crocs are good or bad depends on the type of shoe and your feet. Moderately arch-supportive crocs are not a good option for flat feet. It's not even good for plantar fasciitis. But crocs are considered suitable for normal and wide feet.
Generally, flat feet owners and people with plantar fasciitis require advanced arch-supportive shoes for relaxed movement.
But most crocs have a moderate level of arch support. Moreover, they do not carry shock-absorbing soles and stable deep-heel cups.
However, not every model of Crocs is bad and unfit for foot conditions.
With that being said, you must be wondering which crocs and footwear are good for flat feet. To know that in detail, follow this article " Are Crocs Good for Flat Feet?"
Apart from flat feet, there are other aspects where crocs should be avoided. Let's talk a little bit about it.
Here's When to Skip Crocs
Just because crocs are comfortable doesn't mean it's good for all foot types.
Though my experience with crocs is good enough for daily use, there are different opinions about this footwear.
According to Dr. Megan Leahy, "Crocs do not adequately secure the heel. When the heel is unstable, toes tend to grip which can lead to tendonitis, worsening of toe deformities, nail problems, corns and calluses."
Let's see the phases where you should skip crocs:
While performing heavy physical activities such as: running, climbing, and weightlifting.
Opt for supportive sneakers instead of crocs for hiking and long trail walks.
Do not stand on crocs all day long. If you do so, tendons may be hampered due to the absence of additional support.
Avoid unsupportive crocs without slip-resistant properties for your child and aged family members.
Do not wear crocs with any formal getup and meeting. Its design and outlook do not match with formal programs.
Shopping Tips
You can buy comfortable crocs for casual activities and permitted workplaces if you have normal or wide feet. Consider the following while you go purchasing crocs:
Are the soles providing enough comfort & support?
Does the size fit properly?
Does the model have an anti-slip feature?
By filling-up those criteria, I hope you'll be able to shop the perfect pair of Crocs for your purpose.
Check out our separate post on how to make rubber jibbitz for crocs.
Final Thoughts
Undoubtedly, crocs are comfortable for normal and wide feet. They are also a good choice with any casual dressup.
But due to the lack of utmost support in ordinary crocs, continuous and long-term wear can damage your feet.
If you disagree with my words, let me know the logical explanation in the comment section.
Happy reading!