Looking for the perfect outdoor shoes can be challenging, especially with so many brands.
However, Merrell and Skechers are two brands that often stand out from the rest. Both offer various outdoor footwear options but differ in their approach to material, design, and performance.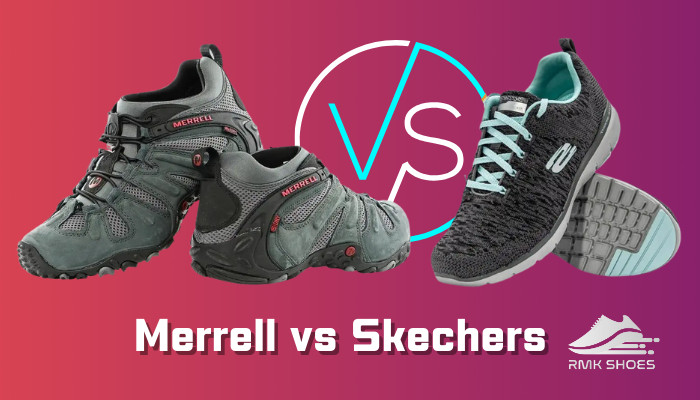 Then which one will be better for you?
Fear not! This head-to-head comparison will help you decide which brand, between Merrel and Skechers, will be suitable for your next adventure.
So, read on!
Merrell vs Skechers: A Quick Overview
Undoubtedly, Merrel and Skechers offer a range of high-quality products. And both footwear brands have been around for decades, and their popularity speaks to the quality and craftsmanship that goes into each pair.
But to make an informed purchasing decision between the two, it's essential to have a deeper understanding of each brand.
So, let's get to know more about Merrel and Skechers:
Merrel
Merrell is a well-known brand that has been around since 1981. They offer a wide range of outdoor footwear, from hiking boots to trail running shoes and everything in between.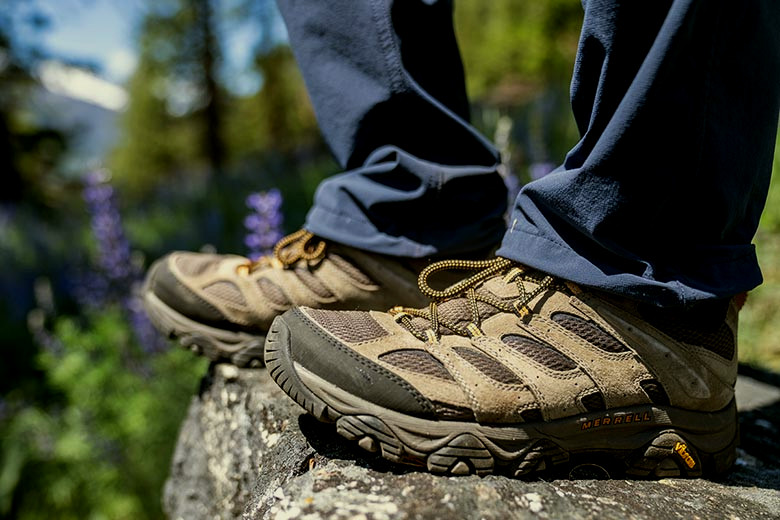 However, Merrell's shoes are designed to be durable, comfortable, and supportive, making them ideal for long hikes and treks.
Skechers
Skechers is a relatively newer brand and was founded in 1992. In contrast, they are more known for their casual and athletic shoes.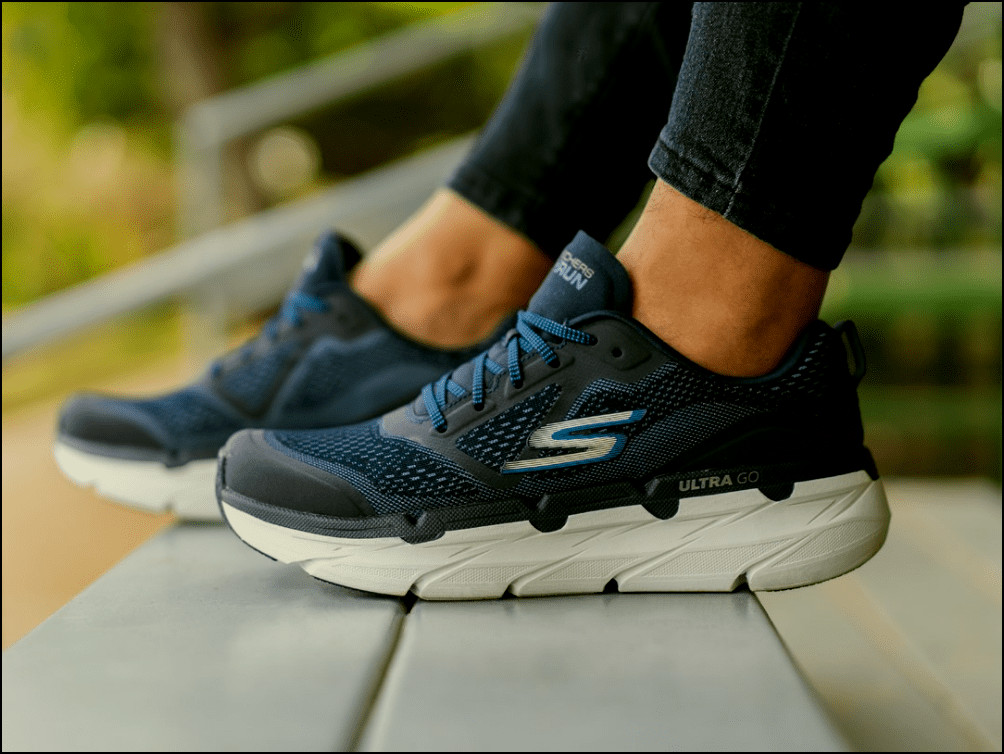 The brand also offers a range of outdoor footwear, from sandals to hiking boots. Skechers' shoes are designed to be comfortable and versatile, making them suitable for a wide range of activities such as running, hiking, or casual walking.
Differences Between Merrel and Skechers
Both Merrel and Skechers are popular brands, offering a bunch of quality products. Yet they do differ in some aspects, from their design to fitting.
But to choose the right one between them, you must know how they compare in those aspects.
So, let's take a look at 7 key differences between Merrel and Skechers:
1. Material
Merrell is known for using high-quality materials such as full-grain leather, Gore-Tex, and Vibram rubber. These materials ensure that their shoes are durable and withstand harsh weather conditions.
On the other hand, most Skechers shoes are made of synthetic materials such as mesh, nylon, and polyester. And for the leather Skechers, most of them come with a suede upper.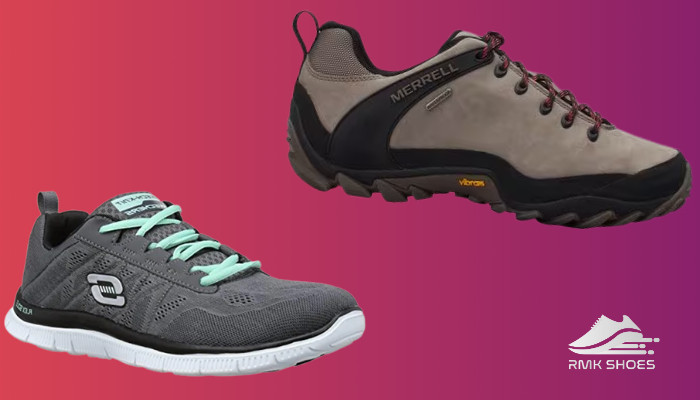 However, regarding vegan shoes, Skechers offers many more options than Merrel. So, if you are into vegan shoes, you may not find your required pair from Merell.
For instance, Merrel offers only one vegan sandal model, such as Breakwater Flip. But Skechers has a good collection of vegan sandals such as Asana, Meditation, and Summer Fun.
2. Soles
Both Merrell and Skechers offer a variety of sole options, but there are some differences. Merrell often uses Vibram soles, which are known for their durability and traction on uneven terrain.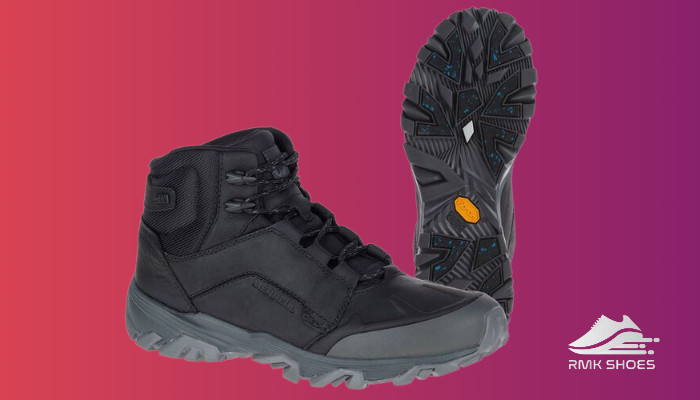 Most Merrel's shoes are slip-resistant, with the traction and grip provided by their Vibram outsoles. Hence, they can protect your feet from slipping on wet surfaces.
Skechers, on the other hand, use memory foam or lightweight materials for their soles, which can provide comfort but may not be as durable as Vibram soles. Yet, their boots have a patented Goodyear® performance outsole, offering more traction and stability.
With the offered durable dual-density traction outsole, many models of Skechers are non-slip as well.
3. Durability
When it comes to durability, Merrel shoes will be the winner here. That is because Merrel shoes use high-quality materials and construction techniques, making them last for years. Also, their outsoles don't wear down quickly, even with rough uses.
Skechers shoes, on the other side, may not be as durable as Merrell's because Skechers uses lightweight synthetic and fabric materials, which may be comfy but not very durable.
However, Skechers shoes are known for their quality and can last a considerable amount of time with proper care.
But if you still want to buy a pair you can wear for years, going with Merrel will be the right choice.
4. Comfort
Well, Skechers focuses more on comfort than other aspects. That's why they are much more comfortable wearing than the Merrel ones.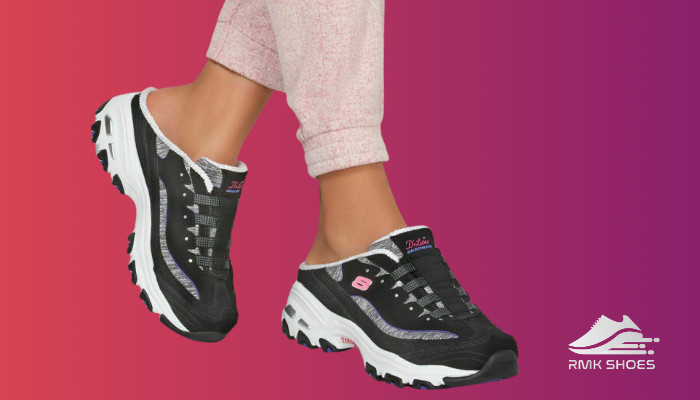 With the breathable mesh upper, lightweight outsoles, and cushioned midsole, Skechers shoes will give you a relaxing walking experience for the whole day. Other than being a comfortable pair, Skechers memory foam shoes are easy to wash as well.
On the contrary, the firm and durable material of Merrel shoes may not provide you with the ultimate comfort you are looking for.
Although they claim to use air-cushioned technology in their soles. What I've found with Merrel, especially with the soles of Jungle Moc, is they give an upward pressure and firm ground impact while walking. And that does not feel comfy at all.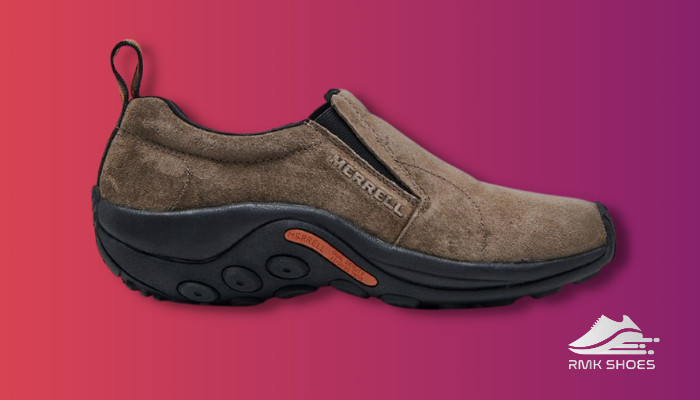 5. Fitting
In terms of fitting, both Merrel and Skechers shoes run true to size. Yet, in my experience, I found my Moab 3 fitting smaller than my usual size. But the same size was a perfect fit for my pair of Skechers Mountain Top.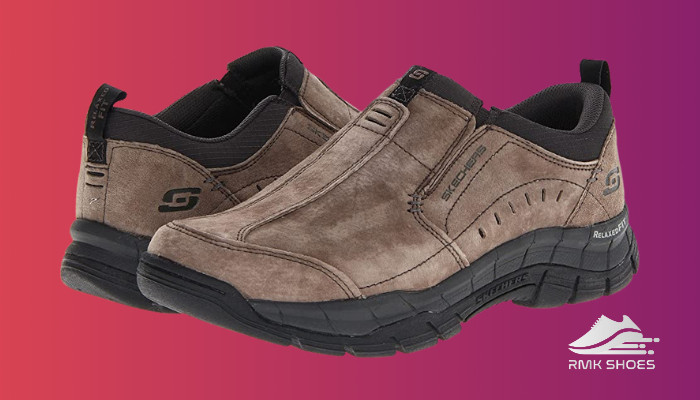 Another thing for Skechers is that they come with a wide and flat insole, making them perfect for flat-footed hikers. But the insole of Merrel is narrower than Skechers, and won't be ideal for wide-footed people.
The most discomforting thing with Merrel's insoles is that the arch of the insoles is curved on the sides.
Though the design was supposed to give more support to the curved part of your feet, walking on with my flat feet felt pretty uncomfortable.
So, I would say Skechers fit better than Merrel's. And with flat and wide feet, Skechers will be your best choice.
6. Sizes
Both Merrell and Skechers offer a wide range of sizes for men and women. Merrell's shoes are available in sizes ranging from US 4 to US 16 for men and US 5 to US 12 for women.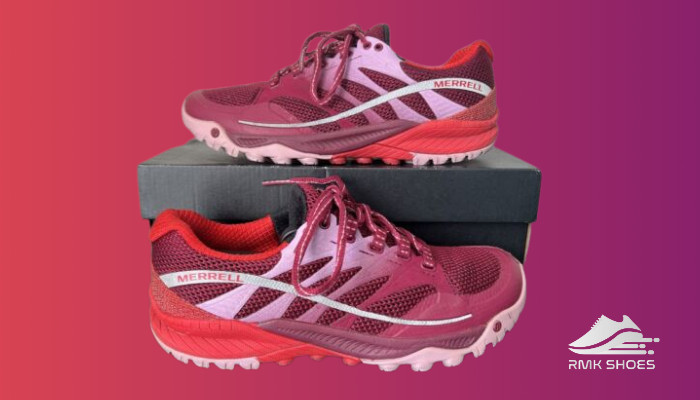 Skechers shoes are available in sizes ranging from US 5 to US 16 for men and US 5 to US 13 for women.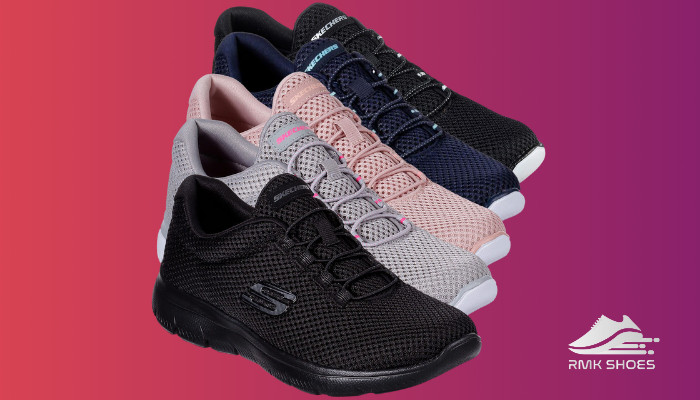 However, it is essential to note that the availability of sizes may vary depending on the specific model of shoe.
7. Price
Most of Merrel's models are much more expensive when compared to Skechers. And Merrel's shoes stand out here due to their exceptional construction using premium and long-lasting materials.
While starting from $65 Merrel's shoes range over $170. But the prices vary according to the models.
For instance, I had to spend $165.00 to get my favorite pair of Moab 3. Yet, you can get a Merrel's kid's pair for less than 40 bucks when on sale.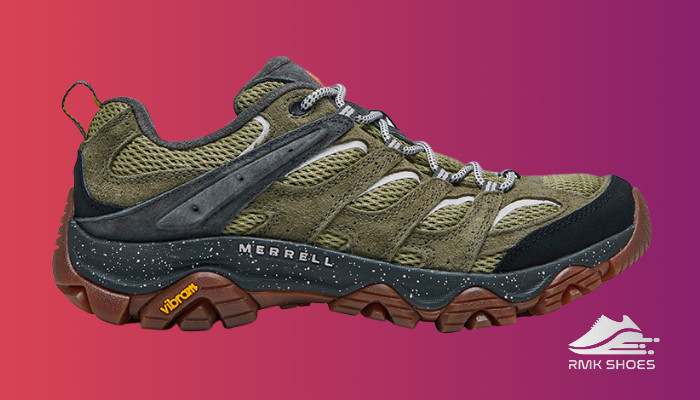 Skechers shoes, on the other hand, are designed to be more affordable, making them a popular choice for everyday wear. However, most of their models are cheaper than Mirrel's.
But they do have expensive pairs like Skechers Golf Pro 5 Hyper which comes with a price of $155.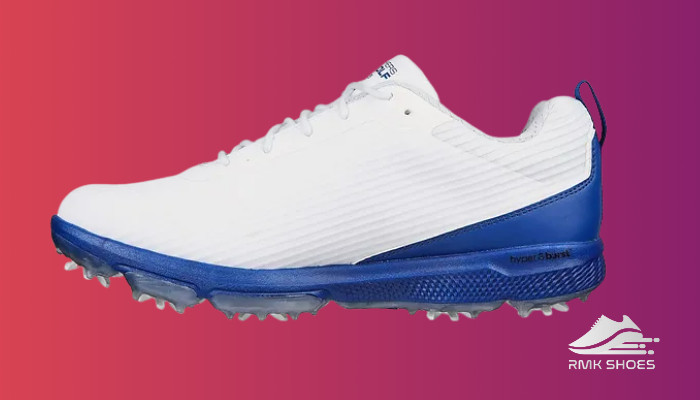 Moreover, both Merrell and Skechers offer a variety of options for outdoor activities, but there are differences in their materials, safety features, prices, and soles.
So, consider these key differences between the two to get your next perfect feet companion.
Pros and Cons of Merrel and Skechers
Both Merrel and Skechers have their uniqueness in design, construction, and other features. While having their own differences, addressing their pros and cons may help you to make an informed decision.
So, let's find out what the pros and cons of Merrels and Skechers are.
Skechers
Pros
»

Comfortable material and sole.

»

Reasonable price.

»

Lightweight and Cushioned sole.

»

Good for flat and wide feet.

»

Slip-resistant.
Cons
»

Not so durable.

»

Insufficient arch support.

»

Non-removable insoles in many popular models.

»

Poor grip.
Merrel
Pros
»

High-quality material.

»

Comfy soles.

»

Breathable upper.

»

Well grip and tread.

»

Good arch support.

»

Versatile and lightweight.
Cons
»

High price.

»

Not so comfortable.

»

Gives a hard firm impact while walking.

»

Run small.

»

Not good for wide feet.
FAQs
Are Skechers Any Good for Walking?
Although it's better to buy shoes that are specifically designed for walking, Skechers is pretty good for walking as well. This is due to their lightweight, breathable material and cushioned sole. While Skechers offer many styles, the casual ones are quite good for walking all day.
Is Merrel Outdoor Activity Footwear Better Than Skechers?
With a targeted approach to outdoor footwear, Merrel offers shoes specifically designed for hiking, jungle exploration, trail running, and more. Yet, Skechers is pretty much better for outdoor activity than Merrel due to their lightweight and comfortable material.
Parting Thoughts
Both Merrel and Skechers are good in their own ways. When a comfy and affordable pair is your need, Skechers will be right for you.
But if you wanna feel the bump and nuance of trail with a long-lasting pair of shoes, Merrel is the choice for you. So, pick wisely according to your need and preferences.
And leave a comment here to let me know which brand you ended up with.
Happy shopping!