Without a doubt, Timberland boots are hugely popular. But do they live up to the hype? And what exactly makes Timberland boots worth the price tag?
Not to worry! I'm here to answer all of your questions.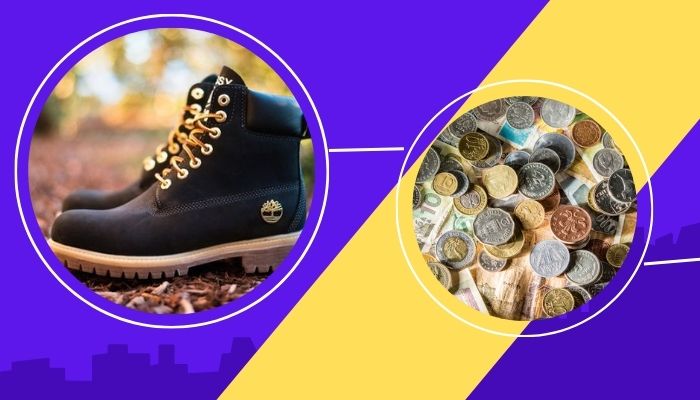 So, what really makes Timberland boots worth the money?
Timberland boots are worth the price because of their fashionable design, high-quality materials, and durable construction. Timberland boots are also cruelty-free and environmentally sustainable. When you buy a pair of Timberland boots, you are actually paying for the premium quality.
But wait, there's more! Read all the lines carefully to know it all.
Follow our guide on How To Clean Timberland Boots With Household Items
Top 8 Reasons That Make Timberland Boots Worth The Money
Years after years, Timberland has been producing boots for a mass audience. For many boot fans, Timberland is a trusted name. However, a horde of people buys Timberland boots just to add the iconic piece to their wardrobe.
So, is Timb's appearance that makes it popular and expensive? Or, are there any distinguishing qualities that make Timberland boots worthwhile?
Well, Timberland boots do have some outstanding features that indeed make your investment worth it.
Also, check out our separate guide on How To Protect Timberland Boots
Here are the reasons that make Timberland boots worth the price:
Good-Quality Material
Full-grain leather, suede, or nubuck are used to make Timberland boots. Three of these materials are excellent choices for the boot's upper.
These fabrics are highly strong and can resist wear and tear. As a result, the Timberland boots become extremely durable.
The leather of Timberland boots is tanned, which resists moisture and makes the upper waterproof to an extent.
Timb's full-grain leather upper is thicker than regular boots because it does not require the same sanding procedure. As a result, the upper becomes incredibly strong while remaining flexible.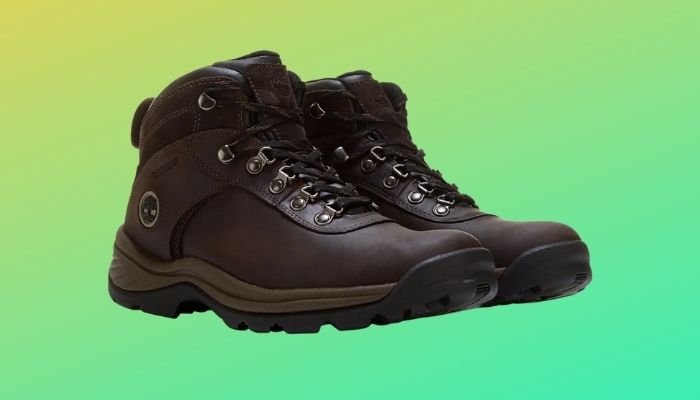 But before that, you check out why Do Timberland Boots Hurt Your Ankle
Durability
Don't be fooled into thinking that the eye-catching Timberland boots only adorn your feet. Instead, Timbs are heavy-duty boots that you can wear on challenging roads.
Because of the Timberland boot's long-lasting construction, they can be worn for years.
The thick leather and rugged rubber sole make them highly hard-wearing.
A pair of Timberland boots lasts over five years on average. This timeframe, however, is not definite.
The longevity of the boots is determined by factors such as how frequently and on what types of surfaces they are worn.
However, Timbs can endure for a decade if properly cared for and maintained.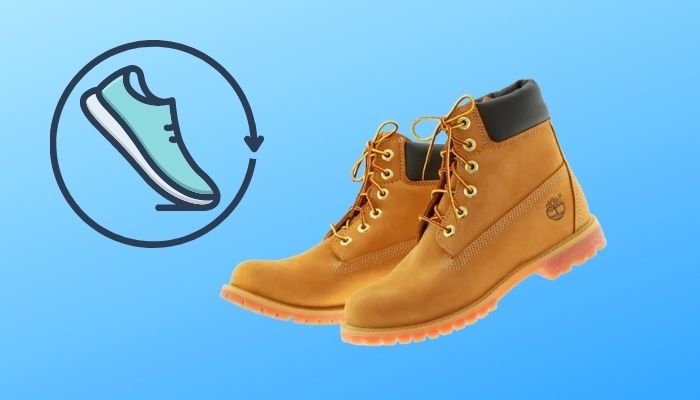 Also, check out our separate post on Timberland Vs Caterpillar Boots
Sustainability
The best thing about Timberland boots is that they are cruelty-free and are rapidly getting more eco-friendly.
Timberland uses regenerated and recycled leather, which has a lower environmental impact.
Furthermore, the rubber for the outsole is obtained from a rubber plantation, and one-quarter portion of the Timbs outsole is constructed from recycled rubber.
Most of Timberland's materials are natural so it's obvious they'll charge a premium for them.
Timberland hopes to be a green brand in the near future.
Check out our separate post on Levis vs Timberlands Boots
Highly-Waterproof
Timberland boots are perfect for rain or slush. So, how do the Timbs stay dry?
To begin with, the boots' uppers are made of leather, which has water-resistant characteristics and makes the boots waterproof to some extent.
Second, the leather is tanned, preventing moisture from entering the boots.
Third, and most importantly, the seams are perfectly sealed to prevent water seeping into the boots. Not to mention the TimberDry membrane, which keeps your feet dry by keeping the boots out of the water.
However not all Timberland boots are waterproof. Check the manufacturer's label or read the boot's specifications if you want waterproof boots.
Check out our post to know Where are Timberland Boots made
Anti-Fatigue Technology
I know how uncomfortable it is to spend a long time in the boots. But it's time to bid farewell to painful boots and hello to Timberland boots.
Timberland boots are engineered with anti-fatigue technology, which benefits your feet in a variety of ways.
The insoles' anti-fatigue technology acts as a shock absorber. It dissipates the enormous energy created by the body with each step.
As a result, you can walk in the Timberland boots without becoming tired on your feet, as a result your walking duration is unaffected.
Follow our guide on how To Clean Timberland Boots
Safety
Your feet will be safe and sound with Timberland boots. But, how?
A durable material (steel or composite) is introduced in the toe box to prevent accidents.
Steel or composite toe boots are sufficiently robust and serve as a barrier to your feet.
This safety feature protects your feet from falling heavy things and sharp objects, as well as prevents sliding.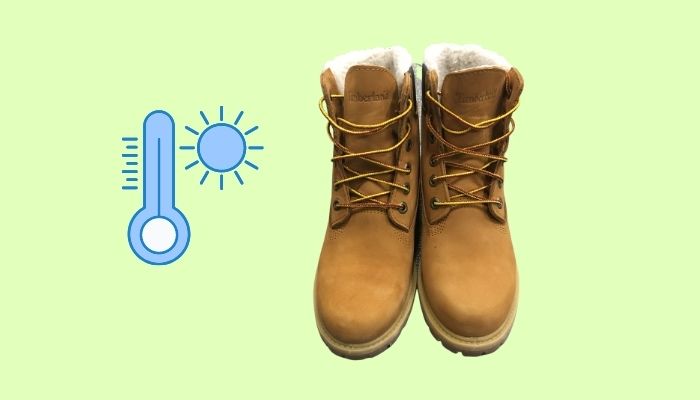 Not to add that Timberland steel toe boots pass American and Canadian safety regulations. As a result, you can use them as heavy-duty work boots.
Check out to know Are Timberland Boots Good For Winter
Electrically Insulated
The soles of Timberland shoes are made of thick rubber. Rubber is a good insulator, and utilizing it in the sole of the boot prevents electric shocks.
Timberland is most electricians' first pick in boots because they do not conduct electricity and disperse the static electricity generated by the body.
Not all Timberland boots, however, are electrically insulated. Check the "Electrical Hazard Protection" option if you're buying online, and get professional advice if you're buying in a shop.
Also, check out our separate post to know Are Timberland Boots Waterproof
Suitable for All-Seasons
Timberland boots can be worn all year. If you want to be completely comfortable in Timbs, all you have to do is choose the appropriate footwear for the weather.
Timberland offers a wide range of summer boots that allow the feet to breathe and keep them cool in hot weather.
Choose boots with a TimberDry or GoreTex membrane during the wet season. This unique feature, combined with the seam-sealed construction, keeps water out of the boots keeping your feet dry and crisp.
Look for insulated Timberland boots on snowy days. In the chilly weather, the insulated Timbs give warmth and comfort.
Follow our epic guide to know Are Timberlands Good Work Boots
Are Timberland Boots Worth It?
Yes, Timberland boots are well worth the price. Timberland offers boots for all four seasons, equipped with all of the necessary features for the appropriate weather. Timberland boots are masterfully crafted in every aspect, from the high-quality materials to the excellent functionalities.
Timberland boots are not cheap; they cost between $140-$200, which is quite expensive.
However, if you've worn Timberland boots, you'll be able to tell the difference between a pair of Timb and a pair of regular boots. In every way, Timberland is a win-win situation.
All I can say is that the qualities of Timberland boots will undoubtedly outweigh their high price tag.
In a hurry? Check out my new post: Do Timberland Boots Run Big
Just make sure you get your Timberland from an authorized retailer or Timberland's website. Because there are numerous stores and websites that sell counterfeit Timberlands while claiming to be authentic.
Trendy In Timb
Timberland boots may be incredibly popular among celebrities and ordinary people due to their iconic style. However, Timberland did not attract many customers based just on their outward appearance.
Instead, Timberland boots are packed with technologies and features that make them the best.
And when you get all of the modern features as well as a classy look in the boots, it's apparent they'll be expensive.
But know for sure, the hefty price of Timberland boots is well worth the investment. Because if properly cared for, a decent quality Timberland boot will be your constant buddy for the next 10-12 years.
That's all for today. I hope you found all of your answers in this article. If so, don't forget to give it a thumbs up in the comments section below.