In the boot world, Timberland is a premium name. Timberland brand is well known for making high-quality yet trendy-looking boots.
But there are a lot of other brands that are making high-quality boots too. So what makes Timberland better than them?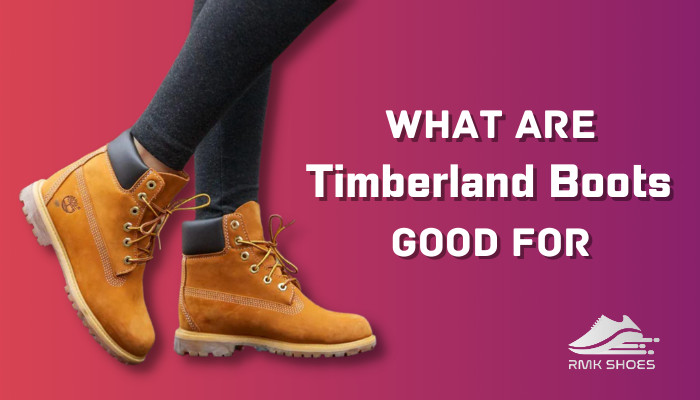 Don't worry, your curiosity ends here, as I'm about to unleash the reasons behind Timberland's skyrocketing popularity.
Read ahead!
What Are Timberland Boots Good For?
Timberland has been a trustworthy boot brand for a long time. That's why  Every boot lovers love to collect these boots.
But is the hype only for its good look? No, obviously not. There are a lot of facts that make Timb boots superior in the boot industry.
In this article, I will let you know 7 reasons that make timberland an all-time favorite.
1. Premium Quality Materials
Nubuck leather, suede, or full-grain leather are premium materials for boots. Most of the upper portion of timberland boots are made with full grain or nubuck leather.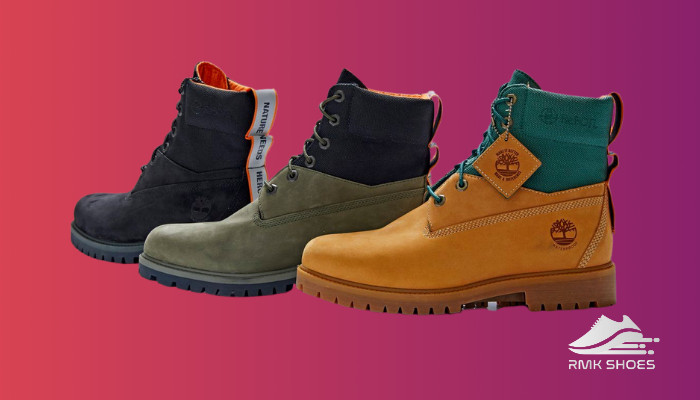 Nubuck leather is luxurious and more durable than other leather. Using nubuck increases timberland durability and gives it a premium outlook. Besides nubuck Timberland use oil-tanned leather which makes the boot water-resistant too.
2. Longevity
Using such high-quality materials increases the Timb boots' life span. So it's clear that this brand sells not only good looks but also provides top-notch quality.
Though longevity depends on how frequently you use a shoe, Timb boots last a minimum of 5 years.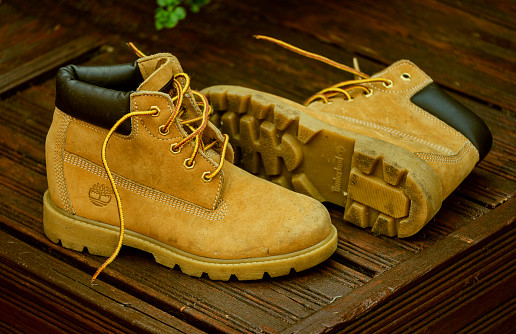 3. Eco-Friendly
 Besides providing quality products, Timberland brands are also thinking about the environment. All the material they are using is cruelty-free and recyclable.
Also, the sole materials are acquired from rubber plants or recycled rubber.
These things make Timbs shoes sustainable and eco-friendly.
4. Waterproof
As previously said, Timbs are made of tanned leather, which prevents moister from getting into the shoe. Also, extra silicon mixed with the leather upper makes it wet-resistant. Not all timberland boots are waterproof. Before buying, check the box detail.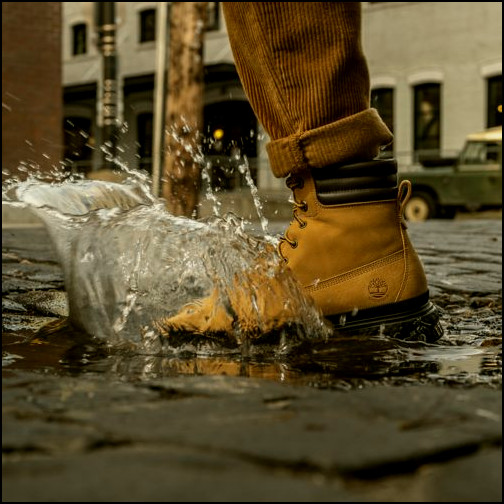 5. All Season Perfect
Yes, all timberland boots are made to be all-season worn. But you are considering how a maximum waterproof boot can be worn in hot, dry weather.
That's why brands made their shoe with specially engineered internal breathable membranes to make timberland comfortable and waterproof.
6. Timeless Design
Timberland is an iconic boot brand for its timeless design. Their design is never going out of trend. That's why it's been people's favorite boot since the 70s.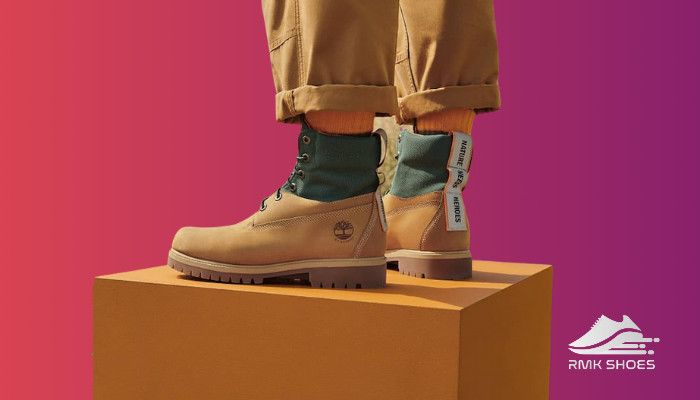 7. Ultimate Protection
Timberland boots sole are anti-slip, shockproof, and water-resistant. Soles protect your feet from sharp objects, and a high neck collar keeps your leg stable on uneven surfaces.
These are why people of all ages rush toward Timberland and the brand also provides them with satisfaction. Hence, these boots are good and one of a kind!
Is Timberland Waterproof?
The answer is both yes and no, as not all Timberland boots are made waterproof. However, some of their popular models are waterproof and proven to work better on a wet surface.
Mainly work boots of this brand perform well in the damp condition, which workers need during their work time.
Such functional boots are made with high-quality timber membranes that provide breathability with a waterproof structure. Moreover, the soles are tightly sealed with hot silicon, ensuring the water lock procedure.
But remember that you can't get these amazing waterproofing features from all the Timberlands boots. So, make sure you double-check them before purchasing your desired one.
Wanna know more about this topic? Read more about Timberland's waterproof ability, and how to make Timbs waterproof manually.
Are Timberland Good For Working All Day?
Yes, a mass number of people acclaimed Timb as the best-working boot.
And it's obvious, as all the features that make a good working boot are properly insulated into the Timberland boots.
As you know, a good working boot should provide durability, well traction, a comforting insole, shock absorbency, waterproofing, and so on. You'll find all these useful features in a Timbs pair, along with their classy signature look.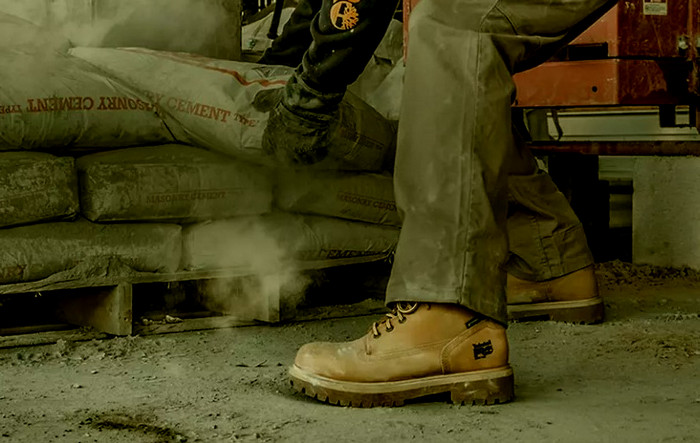 Apart from anti-slip features, the sole of these boots is made with anti-fatigue technology, which keeps your feet relaxed during the most extended work shift. Another feature of Timberland work boots is the safety toe to protect your feet from injuries.
These are what made Timberland boots a good working pair, even if you wear them all day long.
How Long Will A Pair Of Timberland Boots Last?
Besides all exclusive features, longevity might be your concern too. Timb boots have great longevity. I can't assure you exactly how longtime boot can serve you.
But their high-quality rubber sole is so durable that it can be worn on challenging surfaces. With rubber soles and a waterproof premium upper, the Timb boot easily lasts five years of rough use.
If you take proper care of your Timb boots, they will last more than 8 to 10 years. And cleaning Timberland boots with household items can increase the shoe's longevity.
Are Timberland Boots Worth The Money?
All the facts I told you before prove that Timb is the perfect shoe for all-purpose and all places. But timberland is not a cheap brand.
As you know already Their materials, packaging, outlook everything is premium. You must pay a minimum of 100$ to get a pair of Timb boots. And the Jimmy Choo model will cost $895.
Genuinely, a question must pop up in your mind, "Is that much money worthy of buying a pair of boots." These high-tech, classy durable Timberland are worth the money. Ans If you can take good care, it will be a good investment.
Conclusion:
Timb is the name of luxury. Celebrities love to complete their look with this high-tech, premium-looking boot. Not only that, these boots are famous among construction workers, nurses, and doctors too.
I described the aspects throughout this article for those Timb's is a good choice. All your confusion about timberland boots is now apparent I hope!
For any queries, feel free to ask.