Timberland is a half-century-old boot company that is still dominating the boot world. But why these boots are so expensive, and why are people still crazy to have one pair of timberland?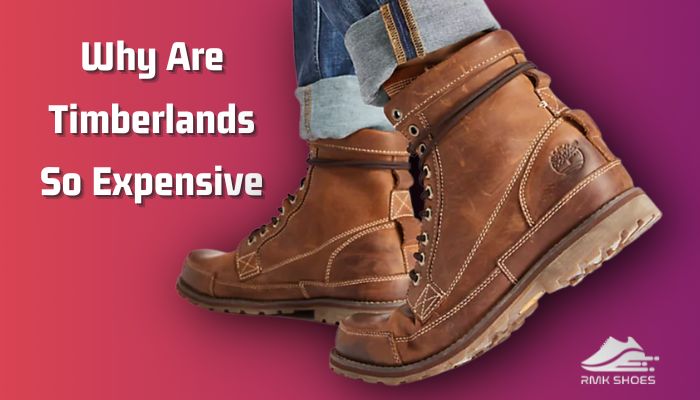 In this article, I will explain the reason for being Timberland, one of the most expensive boot brands. Let's disclose all of your questions and find out the astonishing cause behind pricey Timberland.
Dive deep!
Is Timberland a Good Brand?
Of course, Timberland is a good brand. Since 1952 they have provided high-quality boots all over the world. Their premium quality and versatile design makes timberland one of the most respected boot brand.
Timberland boot was specially designed for a working person. Though Timb is a work boot, it became a fashion staple when celebrities like Rihanna and Gigi Hadid complete their look and hit the red carpet with a Timb boot.
Besides, Timberland's popularity and classic design are top-notch. They are waterproof, slip resistant, and comfortable, which are important features of a perfect work boot. It is rare to have a work boot that has all the facilities and also has a premium outlook like timberland.
Timberland never compromises its product quality. I am using my timberland boot for 6 years, and it's still in good condition, so I am sure I can easily use it for another 3 years.
What makes a company good to us?-  good quality of product, durability, and trustworthiness. Timberland has all of those abilities to declare a good boot company.
7 Reasons Make Timberlands So Expensive?
Timberland is not a layman's boot. The most expensive timberland boot is Jimmy Choo, which is $895. But why this price is so high? Just for its good looks? If it was just a good look, the boot company never can be stood in that strong position in this fast-tech world.
However, timberland is a retro boot brand, they adapt to technology and use high-tech machinery for making the boot more unique and functional.
So, let's know which features make timberland an expensive boot brand.
7 reasons for Timberland being an expensive boot brand:
1. Premium Materials
Timberland boots are made with premium quality leather. Nubuck, Suede, or Full Grain leather is used as the upper body of Timberland boots. Nubuck is a luxurious and expensive leather that gives these boots a prime look.
Not only that, oil-tanned full-grained leather is used for making timberland boots waterproof. High technology makes the boot breathable along with slip and water-resistant.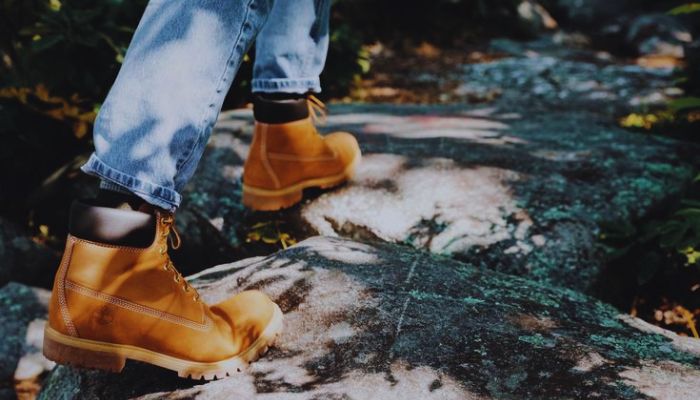 Such premium features make the Timberland a comfortable, all-season, and all-profession work boot.
2. Durability
Before buying, price is a big issue and if the shoe has poor longevity then there is no reason to purchase such an expensive pair right? After knowing Timb's high price, you might be thinking about how long timberland boots last. From my experience and most of the user says timberland boots last almost 8–10 years long.
Even if you roughly use the boot, it will give you a minimum of 5 years of service, which is really a good deal with that amount of price.
My friend uses Timb as his daily work boot on the construction site, and he rarely cleans it. After that rough use, the boot is still fine and offers him comfort and protection on his workdays.
Though, the cleaning process of Timberland is not so hard. You can easily clean timberland boots with household items.
3. Timeless Design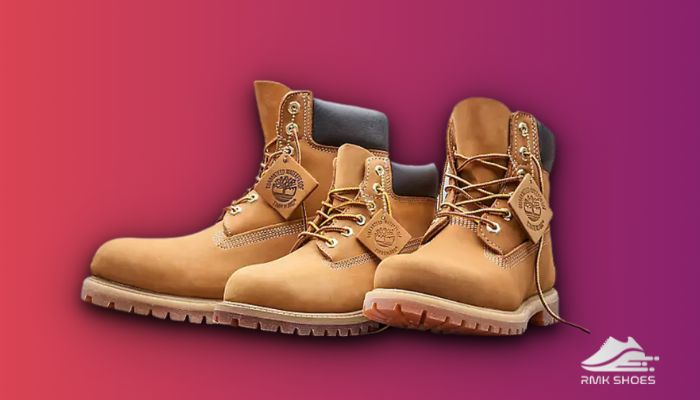 Since the 70s, Timberland is people's favorite boot. This retro boot company completes its premium boots with a timeless design. Despite your profession or age, you can look trendy with a pair of Timb. For its exclusive feature and classic design, timberland is widely popular among celebrities, influencers along with normal people.
Timberland boots are all-season wear and the design of the boots look cool with all type of outwear. From the office to casual hangout, timberland gives you a trendy but classy finish to your outlook.
Offering huge unique features, the brand Timberland deserves the hype. And the price of the product is reasonable when the service of a boot is at such next level. As a long-time timberland user, I am very pleased with their services, and in the future, I will buy more pairs of Timb boots.
4. Water Resistance
Not all timberland boots are waterproof. Their work boot sections are mainly waterproof.
The upper of Timberland boots are made with oil-tanned leather, which makes the shoe water-resistant.
And also prevent moisture to get into the boots. The most important feature is they use timber membrane, which keeps the boot away from getting wet and makes it breathable.
They also use a rubber sole, which has great traction on a wet surface. I have used a lot of waterproof work boots, but nothing can beat Timberland's work boots for sure.
5. Ultimate Safeguard
Timberland boots are not only waterproof, but they also use anti-fatigue technology, which absorbs shocks and provides all-day-long comfort to your feet. Timberland PRO Men's Endurance Boots is a winner for being the best electrical work boot.
Their outsole is high quality and provides good traction on a slippery surface. And 6-inch nubuck ankle gives good support on the ankle as well as our feet.
6. Vast Popularity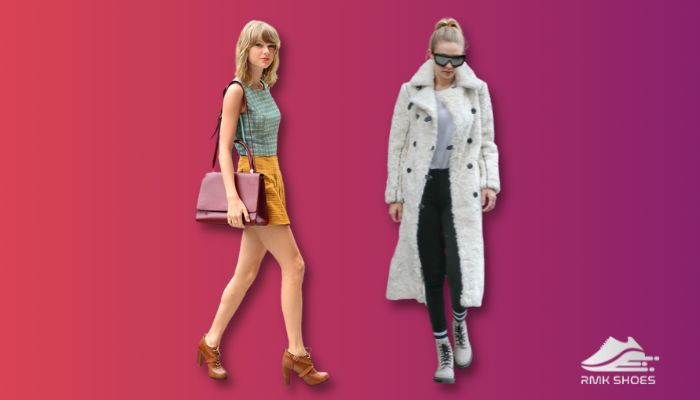 Vast popularity all over the world makes Timberland one of the most desirable boots. A huge number of celebrities, especially Jenifer Lopez, Taylor Swift, and North West rock the stage with timberland boots, which makes Timb boots a fashion staple.
For all boot lovers, Timberland is a must-have brand. Their iconic design snatches all class people's attraction, which is a reason, timberland is a high-end boot brand. For its popularity, different luxurious brands like Jimmy Choo, Vans, Veneda Carter, and others are always ready to collab with Timberland.
7. Sustainability
Sustainability is a big issue nowadays. Every company started to make their products sustainable and eco-friendly.
Making products sustainable is a bit expensive process. In the case of Timberland, they claimed that they produced their shoe sole from rubber plantations or recycled rubber.
Even their upper portion is also 100% recyclable. This brand planned to make 100% eco-friendly products, which will obviously be a great reason to buy Timberland boot with a lot of bucks.
Are Timberland Boots Worth The Price?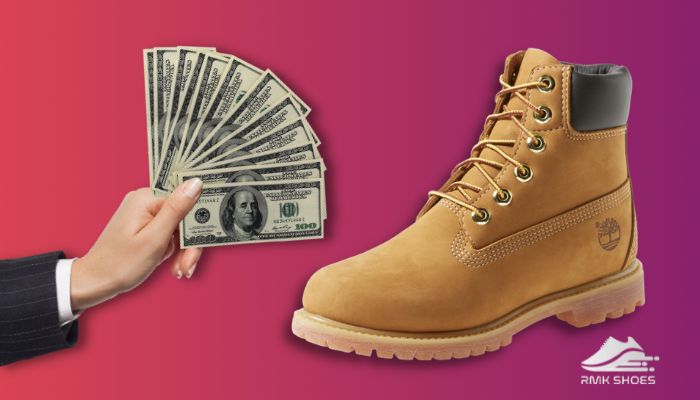 As I have already described why Timberland boots are costly. They have premium features and great durability with timeless design.
The minimum price of Timberland boots starts from $100. But if you wanna get the exclusive Timb pair, you have to pay $700 or more. After seeing this $700 price tag, you must be thinking are Timb boots worth the money? Yeah, they are worth the money.
Buying Timberland boots is a good investment if you are in search of an all-purpose work boot with a premium touch. Timberland used sustainable materials and offers you a customization option too.
So don't worry, getting a Timberland pair with a huge amount of money is worth enough to protect your feet from harsh situations and look all-time trendy.
Conclusion
I have answered all of your questions about why Timberland is so pricey and many more.
Timberland is not just a work boot, it's a must-have boot for fashion lovers and boot enthusiasts like me. It's way comfy and durable, which is worth your hard-earned penny.
After reading this article, there should not be any confusion about having a new pair of Timberland boots with a lot of money. I am ensuring you, Timb will be your favorite boot.
If you have any other questions, leave a comment below.
Stay healthy, stay safe!!!