Combining the classy mustardy yellow Timberland boots with chinos and a sweater in winter will undoubtedly make you stand out among your friends and family. But are Timberland boots worn for fashion only, or does it play any role in protecting your feet from cold weather?
As a boot enthusiast, I often come up with this question: Are Timberland boots good for winter? So I thought of sharing some of Timberland boots' qualities and how they get along during chilly, snowy winter.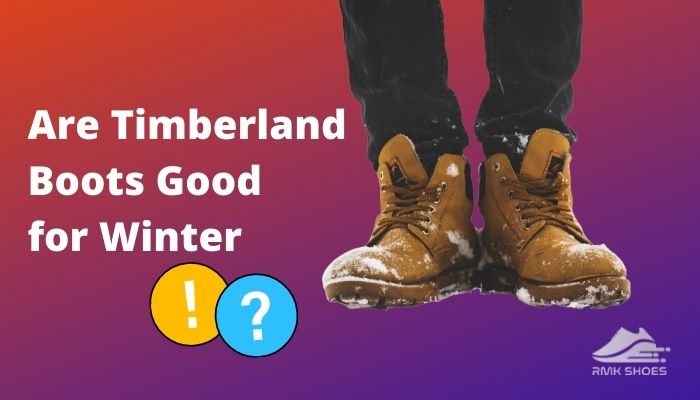 So before getting a new pair of Timberland boots, you must go through this article to have proper knowledge about the pros and cons of wearing Timberland boots in cold weather.
Are Timberland Boots Suitable For Winter?
Timberland shoes are a must to keep the feet warm and toasty in chilly winter. But you can only enjoy the coziness of Timberland boots only if they are waterproofed, insulated, have a good grip, and obviously should be comfortable to wear.
If the boots are not waterproof and walk through slush, the water will penetrate the shoes, making them all wet, and you will end up having cold feet and water dripping out of the boots.
Insulation is also essential in winter. If the boots are not correctly insulated, your feet will experience the nerve-racking cold making your feet numb.
The water droplets from the fog can make you slip while walking, the boots should have good traction, or the sole must have an excellent grip to avoid any slipping and provides a hold on a slippery surface.
If the Timberland boots have all three properties, only then you can wear the shoes in winter.
Check out my new post on What Makes Timberland Boots Worth The Money.
Are Timberland Boots Waterproof?
Most of the Timberland boots claim they are waterproof, but not all their shoes are waterproof. Before you go for a walk in winter, make sure to check whether the boots are waterproof or not.
Your waterproofed Timberland boots need some care and protection to have an increased life span.
Below are the steps that you should do to take care of waterproof Timberland boots:
After you come from a walk it is better to dry the boots even if they are waterproof. Pack the inside of the boots with newspaper or old cloth to retain its shape and leave them in a well-ventilated place. Do not use any dryer or keep the boots in direct sunlight; excessive heat can crumple and burn the shoes.
Try to brush your boots after every two weeks; this will add extra years to its life. You can use a cleaning kit that Timberland provides, which are specially designed to clean the boots. The kit includes a cleaner, protectant, and a suede brush.
If your Timberland boots are of leather, you can use a leather conditioner. Leather conditioner maintains the waterproof quality of the boots.
But before that, you check out how Should You Wax Timberland Boots.
Are Timberland Boots Insulated?
The inner lining of the Timberland boots is made from flexible, smooth, and soft leather. The microfiber structure helps the material to hold its warmth and keep it dry even if it gets drenched. The lining of the boots is thin and light, so it doesn't eat up much space inside the boots.
But with each boot style, the material can change, so it's better to check the manufacturer's label.
Also, check out our separate post on Timberland vs Carolina.
Do The Soles Provide Good Traction?
The firm grip in the sole of the shoes prevents any kind of slippage. The sole is made with strong rubber which ensures to retain its shape. All the sole layers are joined together and permanently attached to the upper of the boots, which keeps your feet dry and crisp.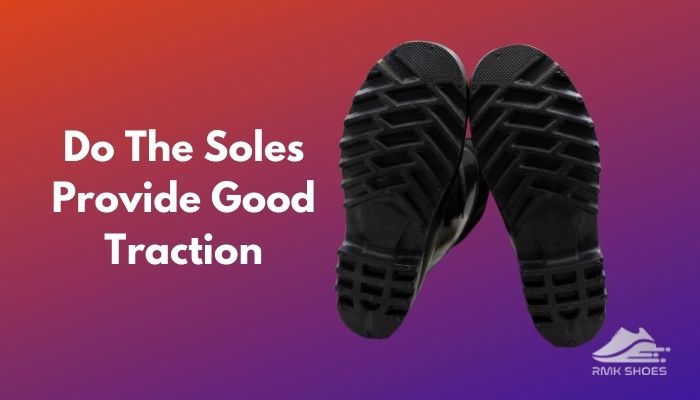 Follow our guide on How To Uncrease Timberland Boots.
Are Timberland Boots Breathable?
A breathable boot is essential for winter. Feet tend to sweat even in low temperature. Timberlands are designed in such a way that the ventilation comes in, and the moisture goes out. The chemicals used in waterproofing sprays are also breathable, which lets the airflow and moisture escape keeping the boots waterproofed.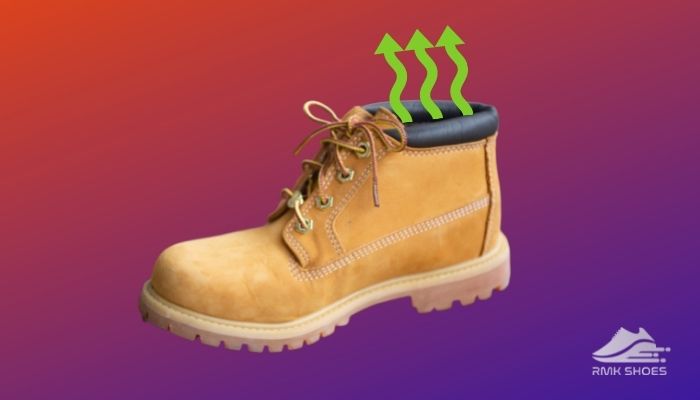 Also, follow our separate guide on How To Fix Scratched Timberland Boots.
Are Timberland Boots Good For Snow?
Timberland boots can be worn in the snow if the boots are waterproof, insulated, and provides good traction to your feet in wet weather. If the boots have all these characteristics, then Timberland boots are the perfect option to keep your feet warm and dry from cold weather.
Best Timberland boots For Wearing In Snow
The classic 6 inches premium waterproof Timberland boots with the seam-sealed structure are ideal for keeping the feet dry in any kind of weather. The anti-fatigue technology provides support to the feet and keeps your feet comfortable. The durable rubber sole gives the boots a firm grip and reduces boots slippage.
For an insulated boot, there are varieties of boots for men and women like the men's Chillbergs boots and the Timberland women's Jayne boots.  These boots are breathable and have a fleece lining, which keeps the feet warm and dry in cold weather.
There are many more Timberland boots; you choose your desired boots from their website or visit their store.
Frequently Asked Questions
Are all the Timberland boots waterproof?
Not all pairs of Timberland boots are waterproof. Before going out in wet weather wearing Timberlands, check the product description of whether the boots are waterproof or not. You can use a good quality waterproofing spray to make the boots waterproof.
Are Timberland boots comfortable?
For comfort and warmth, Timberland boots are the best. The fleece lining inside the boots gives an insulated and comfortable wear. The microfiber structure helps the material to hold its warmth and keep it dry even if it gets drenched.
Do Timberland boots last long?
Everything needs proper care and maintenance for increased longevity. The same goes for Timberland boots; if you look after them properly, they should last for decades. Although Timberland boots are hard-wearing, nothing lasts forever, right. But to add a few years to its life keep the shoes clean and condition them regularly. Also, do not dry the boots with a dryer or leave them in direct sunlight; the heat can burn the material.
Conclusion
The majority of people prefer Timberland boots in cold weather as it plays a crucial role in keeping the feet warm and toasty. But before you step out wearing the Timberlands in winter or snow, always make sure the boots are waterproof, insulated, and have enough grip to prevent any slipping. Also, make sure to dry the boots properly if it gets wet because dampness can ruin the boots' insulation.
I hope this article provided you with enough information to differentiate between Timberland boots whether you can wear them in winter/snow.