Want to wax your Timberland boots but confused if it will work or stain the fabric?
Guess what? In this article, I have answered all the questions you have been scouring the web for a long time.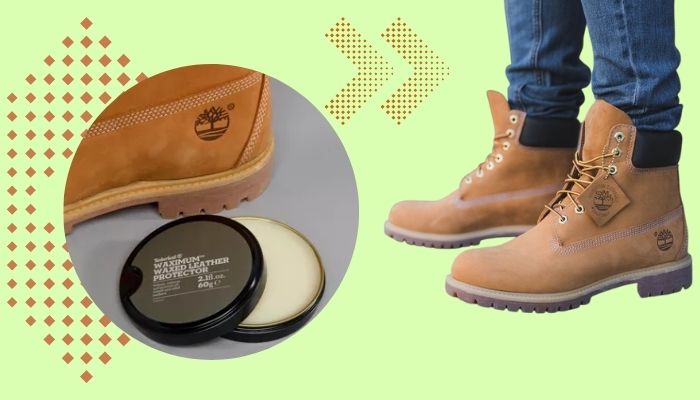 So, first and foremost, should you wax your Timberland boots?
Yes, you should wax your Timberland boots. Waxing is an excellent solution to keep the boots out of dirt, and mud, and make them waterproof. Additionally, waxing the boots adds keeps them in good shape and adds extra years to their lifespan.
Do you want to know more about waxing Timberland boots? Then read the whole article to find out how.
Should You Wax Timberland Boots?| Answered
Waxing is the process of adding an extra layer to the boots to protect them from dust, grime, and water.
Since Timberland boots come in various materials, including leather, suede, and nubuck, the majority of forums and articles advise against waxing suede or nubuck boots.
But the truth is that you can wax any type of boot, including Timberland boots.
The majority of individuals do not wax suede or nubuck boots since these materials are sensitive and easily get stained. As a result, a minor error while waxing the suede or nubuck might lose your boots.
However, if you correctly follow all waxing guidelines for your Timberland boots, whether they are made of leather, suede, or nubuck, they will stick to you for years.
Waxing your Timberland boots not only gives them a nice sheen but also offers them a handful of benefits.
Waxing adds an extra layer of protection to the boots, keeping them dry. Furthermore, when the boots are protected from water, their lifetime increases.
In addition, the wax protects the boots from scratches and dents.
Overall, you should wax your Timberland shoes to keep them healthy and long-lasting, but make sure you use the correct wax and follow the waxing instructions.
Check out our separate post on how to Clean Timberland Boots
How To Wax Timberland Boots?
Without a doubt, waxing Timberland boots make them look smooth, clean, and protected. However, to work the wax properly on the boots, you must first learn how to do it.
Also, the waxing procedure for leather Timberland boots differs from suede or nubuck, so make sure you employ the correct technique for your boot's fabric.
Here is the most efficient method to wax leather Timberland boots:
Things you'll need:
Toothbrush/Horsehair shoe brush
Cloth
Leather Cleaner
Wax
Remove your boots' laces and clean them separately.
Scrub any dirt or mud from the outside of the boots with a toothbrush or horsehair brush.
If the boots are too dirty, use a leather cleaner to clean them.
Allow the boots to thoroughly dry before applying wax to them.
Choose your preferred wax. If your boots have stains and scuffs, consider using a colored wax that matches the color of your boots, as colored wax covers all types of stains.
Apply a small amount of wax evenly to the boots with a brush or cloth. Be sure to get into the nooks and crannies of the boots with the wax.
You should work the wax into the boots rather than letting it rest on top of them so that it may permeate the leather.
Allow the boots to air dry for a few minutes.
Buff them out with a brush once the leather has absorbed all of the wax.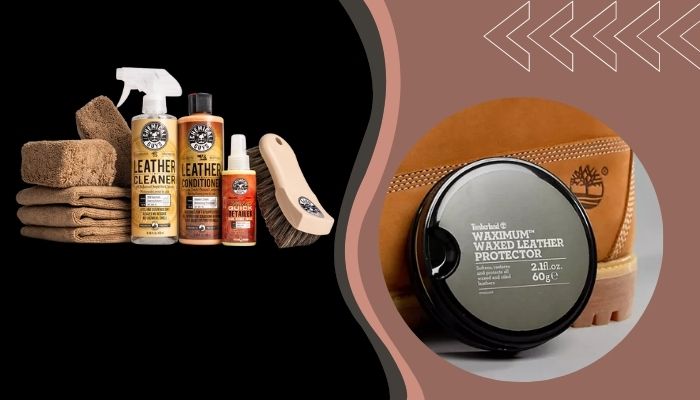 This method was intended primarily for cleaning and waxing leather Timberland. Please do not apply the same technique to your suede or nubuck boots. Instead, you can use the waxing procedure I've described below.
Follow our other guide to know Do Timberlands Stretch
Here is the most awesome method to wax suede or nubuck boots:
Things you'll need:
Suede brush
Cloth
Newspaper
Hairdryer
Wax
Take off your boots' laces. If the laces are soiled, wash them in liquid detergent and air dry.
Stuff the boots with newspaper to keep the form of the boots.
Brush the dirt out of the boots using a suede brush.
Melt the wax gently using a hairdryer.
Pick up some wax on the cloth and massage it over the boots. Make sure to apply it to the stitching as well.
You may give your boots a glossy finish by using a second layer of wax.
Finally, use a suede brush to elevate the nap of the fabric.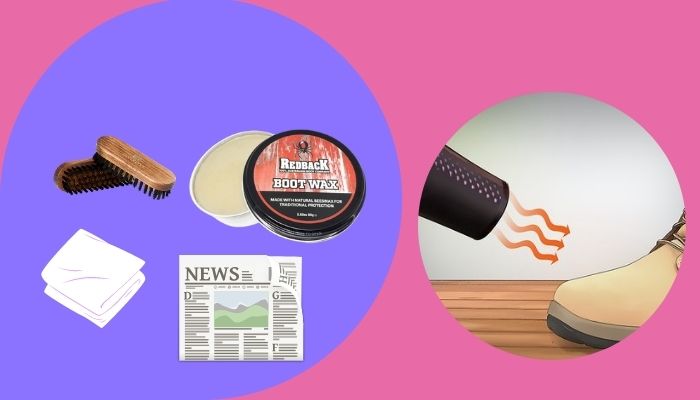 Follow our other guide to know Are Timberland Boots Good For Winter
Are Waxed Timberland Boots Waterproof?
Yes, waxed Timberland boots are waterproof. Many Timberland boots include a Gore-Tex or TimberDry membrane that keeps water out of the boots. When the wax is added to waterproof Timberland boots, it creates an additional layer that repels water, making them more water-resistant.
Though it states that waxing makes Timberland boots waterproof, this is somewhat true and partially false.
Splashing a dash of water on your boots will not ruin them and will also keep your feet dry.
The problem arises when you spend a long time in your Timberland boots in deep puddles. You'll notice that water seeps into the boots after a while.
So, whether your Timberland boots are waxed or not, it's best to avoid wearing them on wet days.
You may also like Can You Wax Nubuck Boots
How To Protect Timberland Boots?
Waterproofing Timberland boots is the greatest approach to keep them healthy and protected.
Because waterproofing a pair of boots not only keeps them dry, but the added layer of waterproofing prevents dirt and filth from accumulating in the boots.
As a result, your boots will remain in good condition and have a longer lifespan.
Also read, Timberland vs Carolina
Here is a step-by-step guide on waterproofing Timberland boots to protect them:
Thoroughly brush the boots with a soft-bristled toothbrush to remove the dirt particles.
With a damp cloth, wipe off the boots.
Allow the boots a few minutes to dry.
Take the boots somewhere well-ventilated. Hold the waterproofing spray a few millimeters away from the boots and spray evenly.
Don't get the spray too close to the boots, and don't even drown them with it.
Before you put the boots on, let them air dry thoroughly.
Use a brush or a rag to buff the boots.
But before that, you check out Are Timberland Boots Waterproof
Bonus Tips For Taking Care Of Timberland Boots
There are several do's and don'ts to keep in mind if you want your Timberland boots to last longer.
These methods are simple to follow and are advised by shoe professionals to maintain your boots in good shape.
Here are some successful techniques to take care of Timberland boots:
Avoid storing your boots in a confined or damp environment. Keep your boots in a cool, dry area at all times.
Never use a heating tool to dry your boots since high heat might cause them to burn.
Dust the boots after each usage to remove any mud or grime. Brushing them on a regular basis ensures that dirt does not accumulate.
Do not drench your boots in deep water.
Because stiff-bristled brushes damage the fabric of the boots, always brush them with a soft-bristled toothbrush or suede brush.
When you first take the boots out of the box, don't forget to spray them with waterproof spray to help them last longer.
Also related: Can You Wax New Leather Boots
Before You Leave
Why wait now that waxing is possible in Timberland boots? Start waxing your boots right away to protect them.
After reading this post, I hope you will have found all of the answers you were seeking. Please try them out and let me know your experience since we appreciate hearing from our readers.
Until then, stay safe and goodbye.