You brag about your sturdy Timberland boots, but you never remember to protect and care for them? Please hold on! Due to a lack of protection, your so-called tough Timberland boots will quickly degrade.
But don't be worried. You've arrived at the right place.
Based on my extensive research and successful experimentation, I've compiled a list of simple yet efficient techniques to protect Timberland boots for you.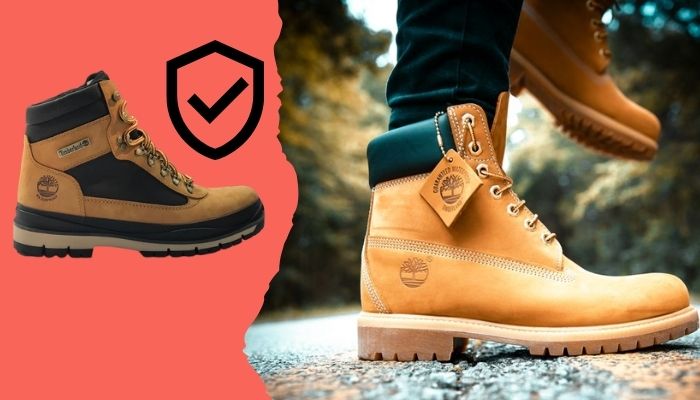 Please, keep on reading till the end, if you want to learn the secrets to make your Timbs last longer.
Do Timberland Boots Need To Be Protected?
Yes, it would be best if you protected your Timberland boots. However, you do not need to protect all of them. Because some sections of Timberland boots are sturdy, durable, waterproof, and very well-constructed. They are particularly made to endure heavy usage.
Not just one or two types, Timberland produces boots for different purposes, and each of them functions differently.
They have boots for both light and rough usage. The well-built Timberland boots already have waterproof lining, strong outsoles, and more features. This is why the heavy usage ones don't need to be protected.
But the ones used for light activity don't really include any special properties. And that's when you need to protect them from the harshness of the ground, stubborn stains, and the wrath of the water.
But first, make sure whether the model of your boots needs to be protected or not.
Also, check out our separate post to know Are Timberland Boots Waterproof.
How To Protect Timberland Boots?| Answered
Timberland boots may be ruined in a variety of ways, including discoloration, water stains, and more. That's why I've put up a list of simple ways to protect your Timberland boots from all of these problems.
Here are the ways to protect Timberland boots:
Method 1: Protect from stains
 Timberland boots are mostly made of full-grain leather, suede, or nubuck. These materials are sturdy, though, but they easily get stained. And if you don't treat the stain quickly, they will leave their spot on the boots forever.
Luckily, you will need a single product to save your Timberland boots from the ugly stains. And, all you need is a stain-repellent spray.
While you buy your Timberland boots, buy a good brand of stain-repellent spray too. And as soon you reach home, start the process of protecting your Timbs from stains.
Take your boots to an airy space and place the boots on top of a newspaper.
Shake the bottle of stain-repellent spray well. At a 5-8 inches distance, spray the entire boots with the stain-repellent. Apply a generous amount of spray on the boots but don't over soak them, or else your boots might stain.
Once the boots are fully covered in spray, leave them in a well-ventilated place and away from sunlight for 24 hours or until the boots are dry.
After the boots have dried, give them a good buff with a suede brush to raise the nap.
In a hurry? Check out my new post: Do Timberland Boots Run Big.
Method 2: Clean the boots
 Cleaning the Timberland boots plays a big role in protecting the boots from the build-up of dirt against the growth of bacteria and increases the longevity of the boots.
After a long day in Timberland boots, give them a good clean so that they can function well in the upcoming days.
Start the cleaning process by removing the shoelaces.
To remove dirt, use a soft-bristled brush; using a stiff-bristled brush might damage the texture of the boots. Brush all over the boots in a circular motion. To avoid scoring on the exterior of the boots, carefully brush them.
Brush the bottoms of your boots since the soles of your boots collect the most dirt. We always focus on the top of the shoes when washing, but the bottom must also be cleaned.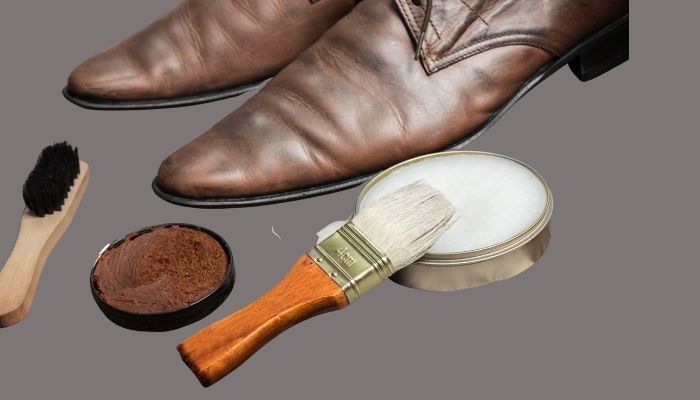 After you've removed the soil, insert a shoe tree or your palm inside the boot to keep its shape. Otherwise, upon washing, the shoes would crumble even more.
Use your hand to press up the creases and wrinkles on the boots while washing; this will assist in repairing the most wrinkled sections.
Combine mild dish soap and water to make soapy water. Soap the soles of your Timberland boots and brush away any built-up soil using a brush.
After soaking a clean towel in warm water, wring it out well. Using a damp rag, remove the soapy water from the boots.
Allow the boots to air dry once there is no soap residue left on them.
Are Timberland Boots Waterproof?
It's both yes and no. Not all Timberland boots are waterproof.  Timberland boots with Gore-Tex lining or TimberDry membranes are the only ones that provide water resistance. If the boots lack a waterproof lining, they are not waterproof. To find out if the boots are waterproof, look at the label.
The leather used to make the Timberland boot's upper already provides water-resistant to some extent. But this little waterproofness cannot offer much protection to feet in the water.
For boots to be completely waterproof, you have to buy waterproof ones built with waterproof linings.
If you don't get the waterproof ones, you can waterproof your Timberland boots very easily with minimum products and wear them all season.
In a hurry? Check out my epic guide: Are Timberland Boots Good for Motorcycle Riding.
How To Waterproof Timberland Boots?
So what, your Timb is not waterproof. You can easily waterproof them following a few steps and make them wearable all year round.
There are various waterproofing sprays found in the market; grab the one that best suits your Timberland fabric and jump into the process of waterproofing your boots.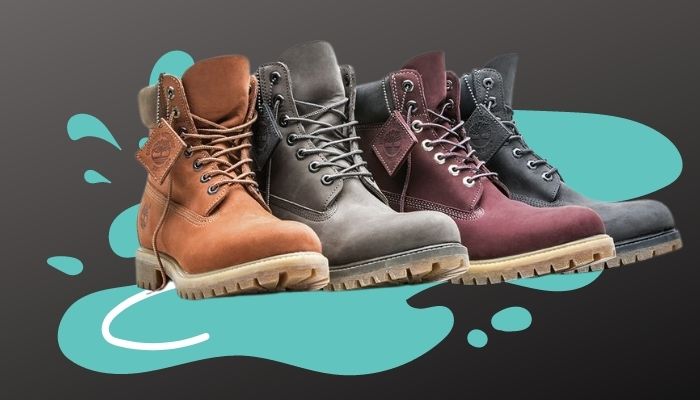 Here are the steps to waterproof Timberland boots:
Remove the shoelaces, lay a newspaper on the working counter, and place the boots on top to avoid any mess.
Slap the boots together to loosen up the dirt particles.
Brush the boots thoroughly with a suede brush to remove the excess dirt.
Position the waterproofing spray at 6-8 inches away from the boots.
Spray the waterproofer on the boots. Make sure not to leave any space unsprayed.
Allow the boots to dry for 24-48 hours.
After the boots are dried, apply a second coat of spray to the boots.
Again let them sit for drying.
Spray your Timberland boots once every 2-3 months for better waterproofing results.
How To Take Care Of Timberland Boots?
To make your Timberland boots long-lasting and keep them in good condition, you must follow specific rules. The thumb rule is to take proper care of them.
Here are the ways to take care of Timberland boots:
Maintain the form of your boots by putting newspapers inside them; this will keep your shoes from cracking.
Keep the boots dry to avoid stains or watermarks.
If you wear Timberland boots frequently, brush them well once a week. Weekly cleaning will restore the appearance of your shoes, extend their durability, and prevent dirt buildup.
Use a leather conditioner and a water-repellent spray. These items will keep the boots from being too dry or overly damp.
To clean your Timberland boots, use the Timberland cleaning kit. The timberland cleaning kit includes all of the cleaning supplies you'll need. Using a specialized cleaning kit helps increase the life of your boots.
Follow our epic guide to know Are Timberlands Good Work Boots.
Conclusion
Cleaning and protecting Timberland boots are not the same thing. To keep your Timberland boots in good condition, you need to protect them and clean them.
Don't immediately start protecting your Timberland boots without knowing about the procedure; a slight mistake when cleaning and protecting might lose you your pricey Timbs.
That's all I had to say about this topic. I hope the information will help you to protect your Timberland boots. Please forward this article to your friends and family.
Have a good day!