When opting for Nike sneakers, Court Borough Low 2 is the closet twin of Air Force 1 in terms of looks and design.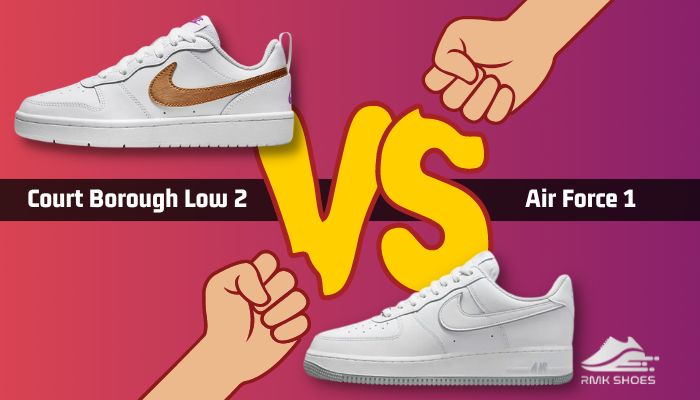 It can be nerve-wracking to decide between these two outstanding Nike shoes.
In this context, I will give you relevant information and variations that set these Nike sneakers apart.
So, come along!
Key Difference Between Nike Air Force 1 and Court Borough Low 2
Nike's shoes are known for their excellent quality, versatility, comfort, and style. That's why it's pretty hard to find out the subtle differences among the closest designs.
Let's find out the differences between Nike Court Borough Low 2 and Air Force 1:
Material
One thing I love about my Air Force 1 shoes is the high-quality materials. Each part of the shoe screams top quality. Yet there are some critical differences.
AF1 is made of rubber and leather, while Court Borough Low 2 is constructed with textile material along with leather. The thick foamy sole adds extra cushioning in Air Force 1 for comfortable wear.
For outdoor activities like basketball or even while running, you can rely on AF1, as this one is durable thanks to the high-quality ingredients.
But I can't say the same for Nike Low Court shoes. They are lighter, and you can pair these kicks on warmer days.
Midsole
Nike Air Force 1 has a 1.5-inch midsole, whereas Court Borough Low 2 comes with a 1-inch middle sole. With a half-inch extra midsole, AF1 is more comfy, cushiony, and supportive for your feet.
On the other hand, Court Borough gives you control and stability due to the lower midsole feature. For sudden and quicker moves, this sneaker is ideal.
From these two, you can choose the one you like and need.
Even with such a thick midsole, your Nike shoe is squeaking; you must fix that quickly. No one loves that annoying sound anyway.
Comfort and Design
Another significant dissimilarity between Nike Air Force 1 and Court Borough 2 is the comfort level. AF1 is made of a full-length air cushion and a thicker midsole to absorb impacts from heel to toe and provide support.
On the other hand, in the heel areas, Court Borough 2 has comparatively smaller air cushions.
It absorbs shock well but not as well as Air Force 1. It is also less effective to support the whole feet. In Court Borough's white and black version, you will find a much more regular and thinner midsole.
If your sneaker still feels uncomfortable, find out how to break in Air Force 1 to make your Nike journey more impactful.
Court shoes finish slightly lower around the ankle because of their slimmed-down and compact aesthetic. Such a design is not in My AF1 shoes.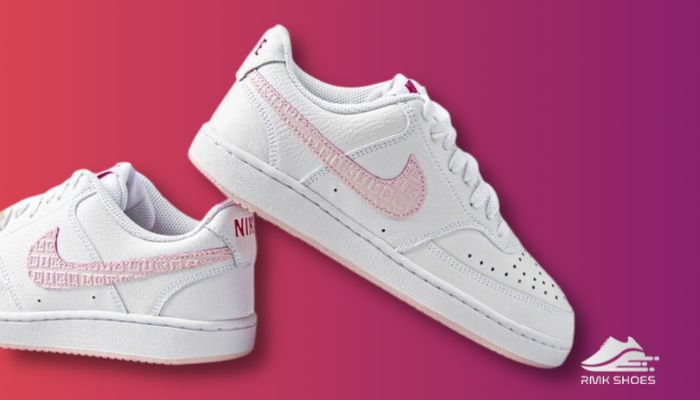 Though both models have their Valentine's Day-themed pair, with pink and red details on them, a few such designs are the same for AF1 and Court Borough low 2.
Sizing
AF1 will fit you better than Court Borough Low if you have wide feet. Because Air Force 1 runs bigger than Court Borough 2 shoes. To get a snug fit, get the Court sneakers.
However, my feet are not too wide. Thus, Air Force 1 is the perfect fit, with more room to wiggle my toes. Both of these Nike kicks are true to size.
So, all you need to do is to try them on before getting them.
If your shoe still feels bigger, you need to know how to make big shoes fit to walk around comfortably and gracefully.
Furthermore, not only with their own models, but Nike's sizing also varies from Asics.
Price
Budget is one of the logical concerns when you are planning to purchase a comfy high-end pair like Nike.
The buying cost of Air Force 1 starts from $22.97(Baby Sneakers) to $190 for a pair of Nike Air Force 1 Low x Ambush. Meanwhile, the range is from $40 to $128 for Court Borough Low 2.
So, it's clear that Court sneakers are cheaper than AF1.
Don't get overwhelmed by the price range; to make the best out of these expensive shoes, my mother always makes sure to know other facts about Nike sneakers, such as the slip resistance of Air Force 1.
Style
As a leading aesthetic sneaker, Nike has overcome every obstacle with its high-quality, comfortable, stylish shoes.
My brother is always looking for trendy kicks, and as Court Borough Low 2 is almost a twin of AF1, this shoe clicked with him at first sight.
From its sleek gray, back, and white colors, he got the versatile black one.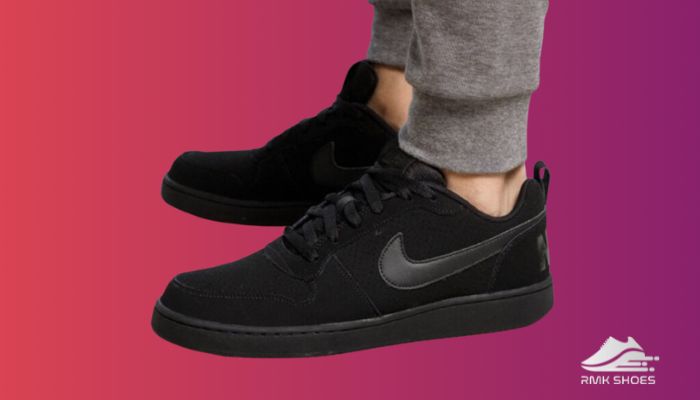 From a style aspect, it's hard to go ahead of Air Force 1. This sneaker has over 2000 variations alone, and you can customize your pair just the way you like it.
I have seen Joker-inspired AF1. Scary but unique.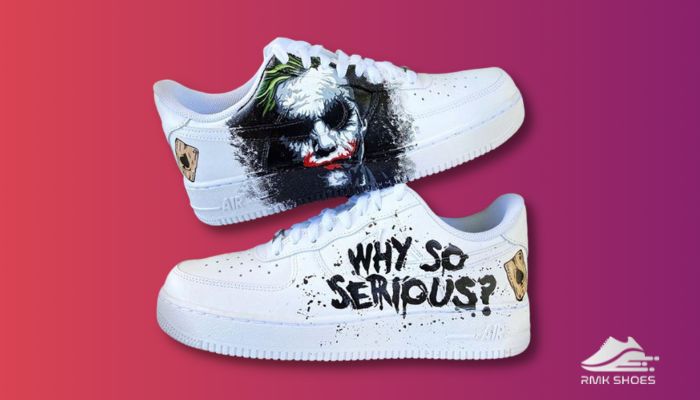 If your style is something more structured, check out if Nike makes steel-toe shoes before your custom order.
Pros and Cons of Court Borough Low 2 and Air Force 1
You can rely on Nike's versatile pairs for your daily use or style purposes. Both AF1 and Court Borough Low 2 are good kicks for any sort of use. Still slightly different.
Here are the strengths and weaknesses of Court Borough Low 2 and Air Force 1 shoe:
Court Borough Low 2
Pros
»

Budget-friendly.

»

Lightweight.

»

Sleek and trendy design.
Cons
»

Less quality material.

»

Fewer color options.
Air Force 1
Pros
»

High-end materials.

»

A lot of variations.

»

Durable.

»

Suitable for heavy outdoor activities.
Court Borough Low 2 Vs Air Force 1: Which One Stands Out?
Nike Court Borough Low 2 or Air Force 1 are great versatile choices.
For extended wear, get a pair of AF1, and you don't have to worry about comfort, support, and, last but not least, style. You can rock your office outfit with a solid black or white pair.
Meanwhile, Court Borough Low 2 checks all the boxes for a lighter version of the Air Force. You can wear them even in summer without much discomfort.
Another thing, this model is also cheaper, though it can change depending on the color and style.
Additionally, if you want to get a different model of Nike, check out the differences between Nike Court Vision and Air Force 1 to select your preferred sneaker.
FAQs
Are Nike Court Borough Low 2 Waterproof?
Yes, Nike Court Borough Low 2 sneakers are waterproof because of the water-resistant synthetic leather these kicks are made out of.
How Do Nike Courts Fit?
Nike Court Borough Low 2 shoes fit true to size but are a slightly narrow fit. Unless you have wide feet, these kicks will fit you perfectly.
Are Nike Air Force 1 Comfortable for Walking?
Yes, Air Force 1 is comfortable for short to medium walks despite the weight. These sneakers are comfy with the Air Cushioning for longer periods also.
Final Words
Nike's shoes are a true staple for sneakerheads. The versatility and quality of Air Force 1 and Court Borough speak for themselves.
To enjoy a timeless pair of sneakers, AF1 is the ideal choice; meanwhile, Court Borough Low 2 is the closest identical shoe Nike has to offer if you are looking for a cheaper version of Air Force 1.
These are all the nooks and crannies you need to know about these Nike shoes. For additional queries, comment below.