Undoubtedly, Air Force 1 and the Air Max 90 are among today's most iconic sneakers in the market. But the question remains, which one is better?
Well, I finally got the answer after wearing them both for around 2 years.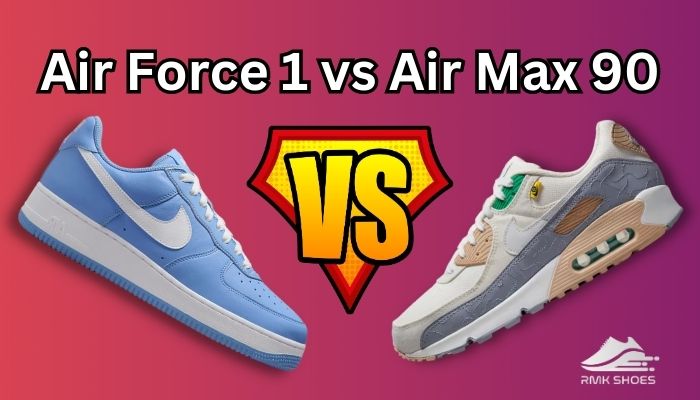 And if you are looking for the same, just stick to this article!
As, here, I've pointed out all the key differences between Air Force 1 and Air Max 90 that will definitely help you find the better one.
So, stay along!
A Quick Overview of Air Force 1 and Air Max 90
Air Max 90 and Air Force 1 came into existence in different timelines. And, knowing the different histories of these two Nike beasts may help you find the better one.
So, let's check out how AF 1 and Air Max 90 started their life journey.
Air Force 1
Soon after their release in 1982, the pair quickly became a cult classic. While designed by Bruce Kilgore, AF1s are the first Nike sneakers to incorporate Air Technology in them.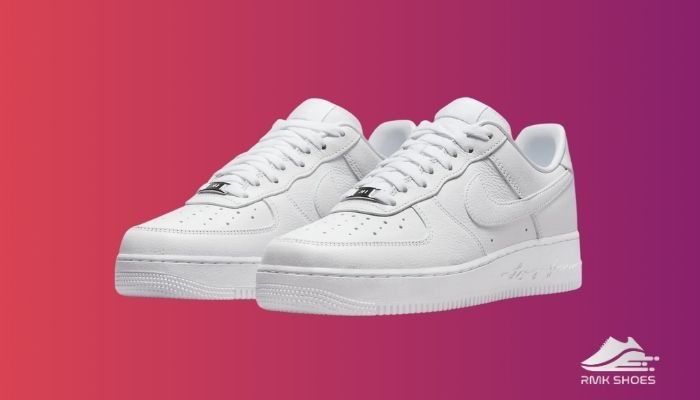 However, when the six major NBA players were spotted wearing the newly released basketball shoes, it rapidly became the most sought-after Nike model of that time.
Side on, with the classic design and 1700 colorways, AF1s are still rocking the streets.
Air Max 90
Designed by Tinker Hatfield, the Nike Air Max 90 was first released in 1990 as a follow-up to the hugely popular Air Max 1.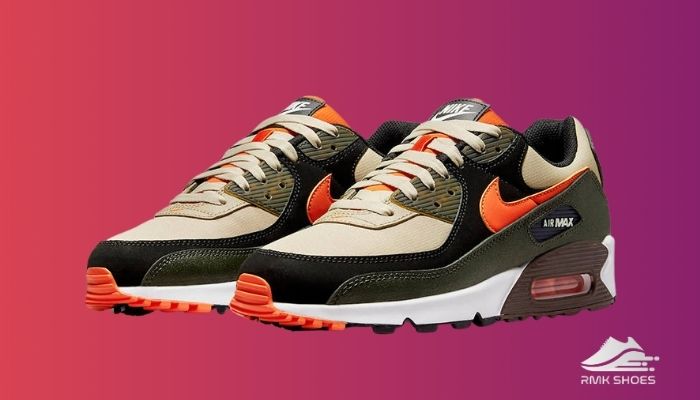 However, these shoes were released during a time when the sneaker market was beginning to explode. And they were the first to feature a visible Air unit in the heel.
With a wide range of colorways and modern styles, Air Max 90 quickly became a fan favorite, which you can see in today's age as well.
How Do Air Force 1 vs Air Max 90 Compare?
As two of the most iconic Nike models, AF 1 and Air Max 90 are among the most popular sneakers in today's fashion. Although both come with some promising features, they also have differences in their design, price, comfort, and sizing.
So let's find out all the key differences between Air Force 1 and Air Max 90:
1. Material
Being one of the most popular sneaker brands, Nike is known for making premium-quality products. Although AF1 and Air Max 90, both come from this high-end brand, they do have differences in their use of material.
Air Force 1 is typically made from leather, synthetic, and recycled materials. Conversely, Air Max 90 tends to have more diverse materials like suede, canvas, knitted fabrics, and even plastic.
2. Design
These two sneakers differ most in their design because where AF1 was designed for playing basketball, Air Max 90 came as a running shoe.
So both were designed with distinctive features required for their purposes and which are-
Air Max 90 has a complex and chunkier outsole than the AF1s.
The height is also different for them. Where AF1s add about 1.2 inches of height when worn, the Air Max 90 can add up to 1.3 inches.
The most distinguishable feature between them is that the Air technology is exposed in the midsole of Air Max 90, but AF1s don't.
Also, they differ in their grip pattern. Whereas AF1s have a circular pattern, Air Max 90s have a waffle traction pattern.
That means Air Max 90 has a more grippy outsole than that of AF1, which justifies their purposes well.
3. Price
Although both are high-end sneakers, comparatively, the Nike Air Max line is comparatively more expensive than the Air Forces.
On average, the price range for Adults AF1 is from $100 to $160, except for Air Force 1 Low Ambush, which comes at a hefty price of $190.
On the contrary, the average price range of Air Max 90 is from $110 to $200. But retail platforms can sell some of their limited colorways at as high prices as $3000.
For example, the average retail price for a pair of Nike Air Max 90 Warhawk is 3000 US dollars.
4. Comfort
Comfort is the utmost thing you want in a pair of sneakers.
And to talk about Air Max 90 and AF1s, both are comfy in their own way. Whereas Air Force 1s are good for walking, the Air Max 90 is more comfortable for running and other athletic activities.
Nike Air Max 90 offers great air cushioning with extra padding, which gives you an easy and fun running experience. Also, they are designed with extremely breathable materials, making them a good choice for hot and humid environments.
And because of the grippy soles with waffle patterns, the Air Max are nonslip shoes.
But when I started to walk on my Air Max 90, they felt a bit heavier than AF1s. This may be due to their chunky soles and extra padding.
AF1s, on the other hand, come with less cushioning than the Air Max but do have Nike air insoles in them.
As for my experience, AF1s were comfy and held well as daily wear. But the shoes won't give you enough support needed for intense running.
5. Fit and Sizing
Both sneakers are true to size when it's about sizing. But if compared, I would say Air Max fits better on my wide feet. This is due to their wide toe box and broader overall design.
Conversely, AF1s may give a roomier fit to narrow feet, but I found them a bit tight on my wide feet.
6. Durability
That being said, both Nike sneakers are made from quality materials, yet durability is a bit of an issue for the Air Max.
As per most users, AF1s are more durable than the Air Max 90, which is the same in my experience with them.
However, the sole and upper of the Air Max 90 wears out faster than the AF1s. That may be because of the use of synthetic materials in the shoes.
And the premium leather upper and durable design of AF1 allows them to last quite a long.
Overall, the Nike Air Force 1 and the Nike Air Max 90 are great sneakers. But serve different purposes with distinctive designs and features.
However, along with all these differences, consider their pros and cons to make the right decision.
Pros and Cons of Air Max 90 and Air Force 1
Along with such awesome features, both Nike Air Force 1 and Air Max 90 have some drawbacks as well. Though they may be few, you should know all the nooks and crannies about these two Nike giants.
So, let's find out the up and downsides of AF1 and Nike Air Max 90.
Air Force 1
Pros
»

Durable.

»

Classic design.

»

Great air cushioning.

»

Suitable for daily wear.

»

Wide range of colorways and styles.
Cons
»

Not suitable for wide feet.

»

Lacks enough support for vigorous activity.
Air Max 90
Pros
»

Suitable for wide feet.

»

Excellent cushioning and support.

»

Good for running and athletic activities.

»

Stylish design.
Cons
»

Very expensive.

»

Bulkier design.

»

Limited colorways and style.

»

Worn out faster than AF1.
Which One Should You Buy Between Air Max 90 and Air Force 1?
Ultimately, which one to choose between Air Max 90 and Air Force 1 depends on your personal preference and intention of use.
If you are looking for a pair for daily wear, then you are good to go with the AF1s. But if you want a casual pair of sneakers that you can also use for running or jogging, go with the Air Max 90.
However, with more classic designs and colorways, AF1s will be great if you prefer classy styles. Meanwhile, the Air Max 90s will be better for a more funky outlook.
Personally, I like the AF1 better because of its premium build and classic design.
So, while considering all these, pick the one that suits you best.
Follow our guide to know Are Air Max Nonslip Shoes.
Final Words
From stylish design to durability, Air Max 90 and Air Force 1, both have a lot to offer. Hence, choosing one between them can be a daunting task.
Hopefully, with all their differences and other details provided here, you can now pick the perfect one for you.
For any more queries, reach out to me through a comment!