Nike and Asics, both are reliable names for sprinters, like Starbucks and Dunkin' Donuts for coffee lovers. And it's quite tough to pick one pair between the two beasts.
When you are confused between Nike & Asics size, then this writing piece is for you.
It'll clear all the misconceptions and offer a precise justification, that I prepared from my personal experience. Also, you'll find the fitting comparison along with their size charts.
Do Nike & Asics Fit The Same?
No, both Asics and Nike fit differently according to your foot alignment. Usually, Asics fit a little smaller than Nike running shoes. So, if you ever wear Nike shoes, you should pick a half-size large Asics for proper fitting.
As we all know, the marathon is a high-impact sport and needs body-hugging and stable shoes to complete the program. Ideal trainer shoes must offer a flexible and fixed seat according to your foot shape and size.
Fortunately, both brand offers snug fit compared to other footwear in the running field.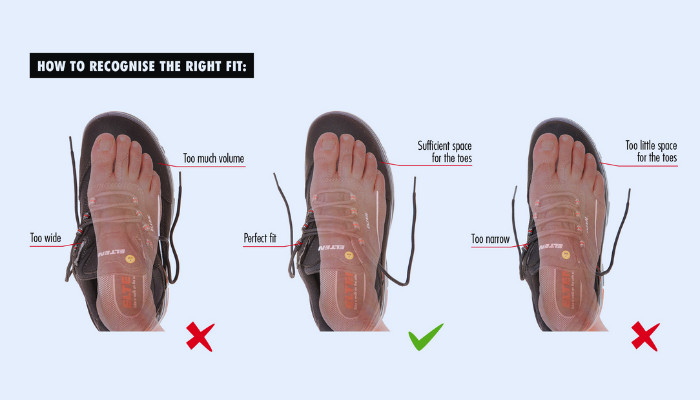 So, do not forget to order a half size up when you're gonna buy Asics shoes, conforming to your Nike size. But when you compare Asics size with other shoes, maybe you have to choose one size up for accurate fittings.
If you are still confused, better you compare the sizes between running shoe brands.
Size Difference Between Asics and Nike
As I have mentioned before, Nike and Asics both offer different sizes and fittings for their trainers. Asics, fit tighter and smaller than Nike do.
For example, normally I used to wear Nike 7 size, and when want the exact fitting as Nike fit, I have to buy 7 ½ size in Asics sneakers.
Luckily, both brands have half-size facilities. But before buying any pair, check their website for an updated size chart.
Here are the size charts of Nike & Asics:

These are their updated size chart comparison, now you can see how both shoe sizes are different from each other. You should go half size larger when you want a flexible movement.
Nike Vs Asics: Choose the Right Size
Running shoes are a staple component of your marathon program, and they are quite pricey too.
And, you don't want to waste your valuable penny by picking the inappropriate size, right?
Well, buying the correct size of running shoes is crucial to get a perfect fit. A well-fitted running shoe reduces the chances of severe injuries.
Moreover, it also saves your feet from rubbing and blistering from the shoe edge line.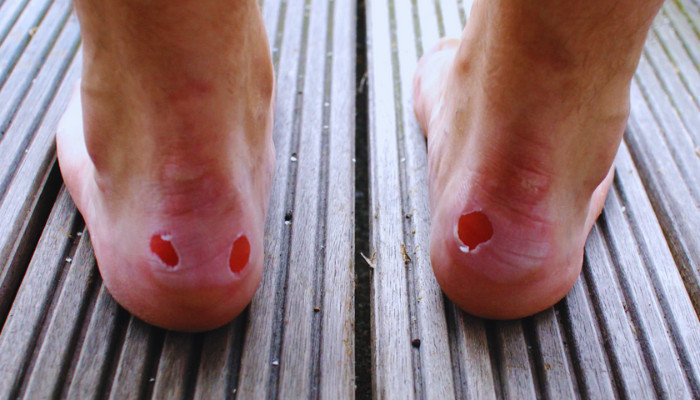 According to research, more than 70% of people wear the wrong size shoes, which causes foot issues. So, before heading out to the store, to get a new trainers shoe, measure your shoe size properly.
But how can you be sure which size of Nike and Asics are suitable for you?
Here, I'll discuss with you all the need-to-know factors about Nike & Asics, that are essential for you before buying any of them.
Let's check out the factors that confirm the right fit for you:
Wearing Socks
If you love to wear socks with your spikes, do not forget to bring your favorite socks with you when buying a new pair. Because there are two types of running socks that are thicker and thinner.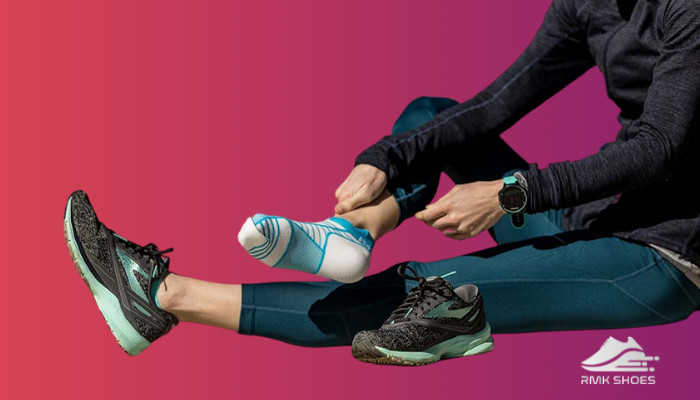 So, try to use your regular wearing socks during the trial for perfect fitting.
Measure Your Feet' Width
Try to measure your foot width and confirm your foot type, narrow or wide. Select the most expanded area of your foot and take the measurement for perfect fitting.
Nike & Asics both brands manufacture various type of shoe model that comes in wide and narrow fits.
Your Desired Running Speed
Choose a sneaker that can be matched to your running speed. Before going a slow long run, try to pick one size larger running shoe for better stability.
On the other hand, when you want to cover a speedy running session, try to pick a snug-fitted shoe. It's very important to determine the speed of your sprinting program.
Think of Your Foot Issues
If you suffer from any foot issue like bunions, flat feet, heel spurs, etc., you must think twice before picking any shoe for you. Try to consult a podiatrist and buy a shoe that is recommended.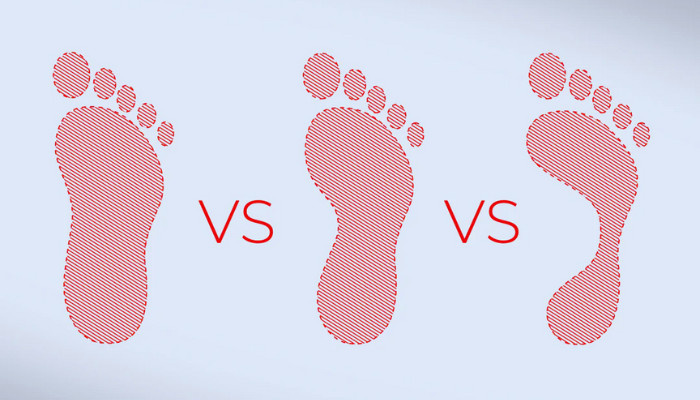 It's essential to know how your chosen pair affect your feet before jazzing up on the field. Otherwise, the ill-fitted shoe can offer some ankle pain too.
At the end of the day, your feet tend to be larger than the actual size. So, wear the shoes which fit you better in the evening.
Is Asics Wider Compared to Nike?
Yes, Asics are a little wider yet shorter compared to Nike. Nike's shoes are a bit larger but narrower than the Asics shoes. Usually, brands interpret different sizes. Because each brand's shoe structure depends on their producing materials and techniques.
If you have comparatively wide feet, you can purchase the Asics sneaker.
But remember they come half size smaller than Nike, so, try a size bigger for the right fitting.
Contrary, when you have narrow feet, try the Nike shoes for your running program. Nike is a famous running shoe that has large but narrow spaces in its trainer shoes.
Are Nike and Asics Offer True to Size?
No, Nike and Asics do not offer true-to-size. Both shoes tend to run smaller compared to other sprinting shoes. For example, if you used to wear women's US 8 size, then Nike size 8.5 is a suitable size for you.
And when you buy Asics you have to pick a 9 size for your required fittings.
In one word, Asics run one size smaller than your actual size, whereas Nike comes half size smaller.
Look Before You Buy
Well-fitted shoes can ease your running session moderately.
I hope the sizing difference between Nike & Asics will help you to get your perfect shoes.
After an in-depth discussion about the sizing and fittings of both beasts, now you know each shoe runs small differently.
Share with me via the below box which size you choose and how they fit your feet.