Who doesn't want to own a pair of warm and cozy, and fashionable boots at the same time?
Winter boots are generally ordinary looking. But when you look at the Ugg boots, your impression will totally be going to get wrong.
But finding the exact size of Ugg boots can be a bit tricky. Before you buy ugg boots, you need to have a complete idea of the sizing. And guess what? This article can be your ultimate savior.
Here, I promise you will find all the mind-blowing tricks that will help you get your perfect Ugg boots.
Grab a cup of coffee, and enjoy the writing!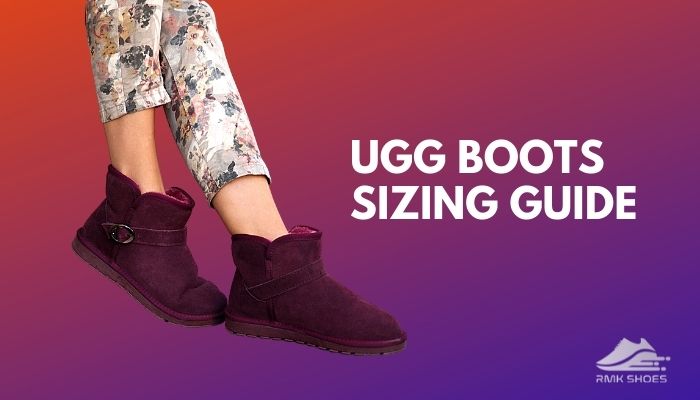 What Are Ugg Boots?
Originated in Australia in 1960 and mostly worn by the surfers, Ugg boots are made up of double-faced skin of the sheep with wool inside, a brown external surface, and a synthetic sole. Ugg boots are exceptional for their warmth and comfy wear, which is perfect for cold weather.
From the New York Fashion Week runway to the runway of the winter Olympics, from celebrities to athletes, the classy-looking Ugg boots have made their place firmly over a long period.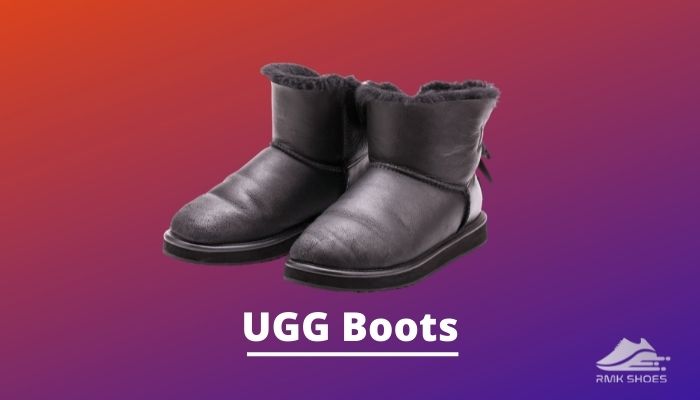 Check out our epic guide to know Can You Wear Uggs In The Snow
Ugg Boots Size Chart
Ugg boots have a wide variety of collections. Ugg boots come in different designs to different sizes. With varying styles of Ugg boots, the sizing runs. Classic style, tall, small, cardy style, and classic mini style are some of the Ugg boots. The most popular type of Ugg in the market is the traditional style.
It is also essential to know that a different country has a different sizing chart. Your UK shoe size will not be the same as the US shoe size.
Here is the chart of  Ugg boots sizing: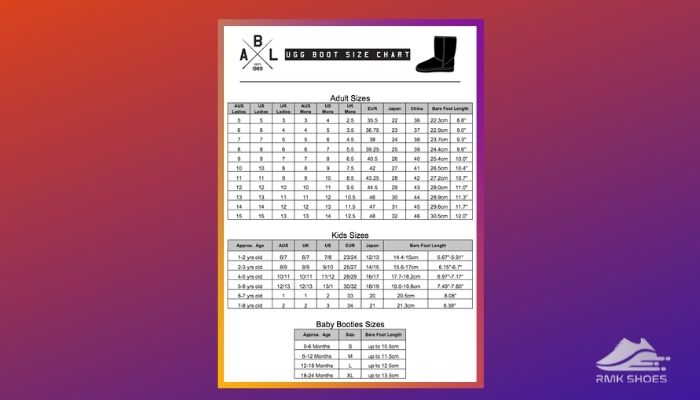 Also, read more on How To Protect Ugg Boots
How To Get The Perfect Size In Ugg Boots?
Simply measure your feet size and match them with the conversion chart to get your best fit for Ugg boots.
You can measure your foot and get the perfect shoe size all by yourself.
Just follow the steps below to get your ideal size in Ugg boots:
Draw a straight line on a piece of paper. Make sure the line is longer than your foot.
Put the paper on the floor, stand on it, placing your heel and longest toe centered on the straight line.
At the head of your longest toe and your heel's backside, mark the line.
Count the distance between the two marks with an inch tape.
Repeat the same process with the other foot. There might be a little difference between the length of the two feet.
You can find your exact shoe size by taking the two measurements and using the conversion chart.
You may also like to read: How To Dye Ugg Boots
How To Fit Ugg Boots?
As I told you earlier, with different styles, the size of the Ugg boot will change. As such, the size of classic Ugg boots might not fit you for cardy style or fashion boots.
While putting buttoned Ugg boots, zippered boots, lace-up boots, or pull-on boots, you might face difficulties fitting as the sizing slightly varies.
So learn the techniques and use them while fitting your Ugg boots:
Fitting For Pull-On Boots
While placing your foot into the insoles, put light pressure, and your foot should slip in. If your foot slides on without any struggle, then the boot is excessively large. And if you have to put a lot of pressure to get the foot inside the boot, then the boot is too small.
The inside of the sheepskin-edged should feel comfortable and firm, not too tight-fitted.
Slight heel slippage is common in pull-on boots, but the slippage will stop automatically once the sole becomes pliable.
Check out our separate post: Can You Use Suede and Nubuck Protector on UGGs
Fitting For Lace-Up Boots
For proper fitting, try to wear socks with the boots. But make sure you don't wear too thick socks, it will make the boot very tight. Also, too thin socks can make them big.
If you think your boot is a bit large, wear it with an insole inside the shoes. These will occupy the extra space and give you the perfect size.
Try to take them to a walk when trying your new ugg boots, ensuring the shoes are not too tight.
To adjust the lace-up ugg boots, you can change the lacing. Miss out some eyelets of the shoes; this will take off the pressure from the middle of the toes or foot.
With a lace-up boot, your heels should be securely placed and not slide.
Keep space around your toes and make sure you don't lace it up too tightly; otherwise, you will end up crushing your toes.
Read more on how to Make the Inside of Uggs Fluffy Again
How To Pull On Ugg Boots That Are Hard To Put On?
Ugg boots are mostly preferred for flexibility and comfort. But sometimes, putting on Ugg boots can be challenging.
Here is a simple way to put on ugg boots effortlessly:
If you are having a hard time putting on the Ugg boots, don't pull the shoes through the topstitching or the boots' edge. Pulling them can cause damage and rips over some time.
Rather than pulling the boots, place the boots on the flat surface and use your body weight to slip into the boots.
Also, read Can You Wear Ugg Boots in The Snow
Things To Remember
The classic Ugg boots come only in full sizes. If you are in between sizes, order half a size larger than your actual size.
Try to buy boots at the end of the day because our feet tend to swell a bit in daylight, and at night or evening, our feet are the largest.
Wearing classic and cardi ugg boots can pull out slightly, allowing for this around the foot and calf muscle while purchasing your shoes.
Rain ugg boots take a little try to pull off. You should not be able to slip your foot in and out of the boots quickly.
If the boots have a sheepskin-backing, over-time, this will compress the boots. So keep this in mind when trying the boots. If the boots already feel big, try a smaller size.
Related guide: 6 Simple Ways To Waterproof Ugg Boots
Frequently Asking Questions
Question: Will Ugg boots stretch?
Answer: Yes. All original sheepskin stretches, so if your Ugg boots are made from sheepskin, you can expect your boots to extend over time.
This is why you should make sure your Ugg boots are close-fitted and comfortable when you first try them on; over time, they will pull out about half the size of their actual size.
Question: How do half-size work with Ugg boots?
Answer: Over time, Ugg boots, and their copiers do pull out in width but never in the toe box. Ugg boots are only available in whole sizes. Most people choose to buy a half size larger because of the thickness of the shearling backing.
Question: Should I wear Ugg boots with socks?
Answer: The genuine sheepskin backing of these boots may feel cozy and warm, but germs' build-up may occur when your feet sweat. Wearing socks will help lengthen the inside of your boots and prevent them from odor.
Question: Are Ugg boots supposed to fit snug?
Answer: At first, your Ugg boots should feel secure and compact at the toes – meaning your toe should be close to the top of the boots without curving, and when you walk, you should not slide at the heel. That means gradually your Ugg boots will stretch around half a size.
Conclusion
With all the fitting techniques and sizing charts, I hope you will don the Ugg boots. Remember, you can only enjoy the comfort of the Ugg boots only when you buy the exact size of yours. With the correct shoe size, buy Ugg boots in your desired style and change your shoe game.
Don't forget to share your experience with us about your fascination with ugg boots. We would love to hear that.