Whether you are a beginner or a pro at snowboarding, a proper pair of boots is crucial to give your feet the protection they deserve against the cold.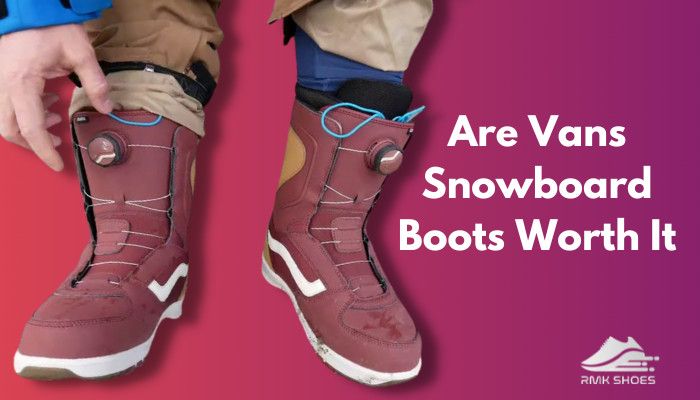 The name Vans comes forward for ice skating, and even professionals recommend them. So, you must have thought if Vans snowboarding boots are worth your money.
In this article, you'll learn every nitty-gritty about the ironic Vans Shoes for snowboarding and their actual worth.
Without further ado, keep reading.
Are Vans Snowboarding Boots Worth it?
Yes, Vans Snowboarding Boots are worth every penny. When snowboarding, you first must protect your feet from the freezing cold. And in this regard, Vans boots are the proper choice as they are rigid, tough, and come with durable materials.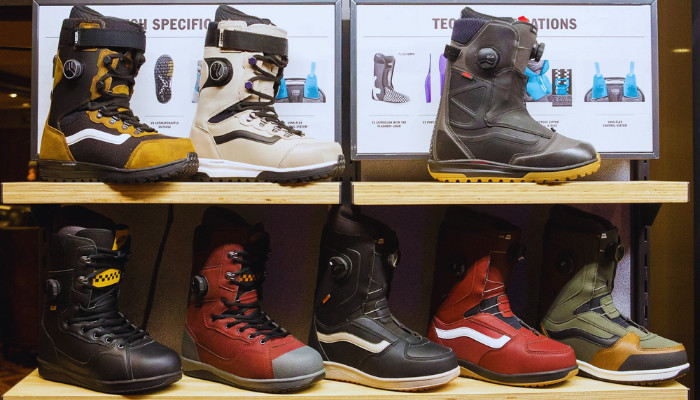 The boots from this brand are revolutionary and customizable, which is rare.
For over 20 years, Vans has been manufacturing snowboarding footwear. Now they have expanded their collection for women with several models.
From skating to all-mountain snowboarding, Vans have covered everything for you.
But if you are unsatisfied with your purchase, you can ask for your money back. Check our separate article on how long Vans take to refund money.
Why Are Vans Snowboards Boots Worth Buying?
Things worth knowing about Vans boots; they are to wear for a long time. The outsole will give you an excellent grip, and these snow-skating shoes are also non-slip to walk on any snowy surface.
The outstanding features are the main reason why these boots are still at their peak among competitors.
Here are the reasons why Vans Snowboarding Boots are worth buying:
PopCush
PopCush is an advanced technology that provides the extreme absorbing ability. Vans Pro Series Skate Shoes used UltraCush insoles, of which the modified version is PopCush.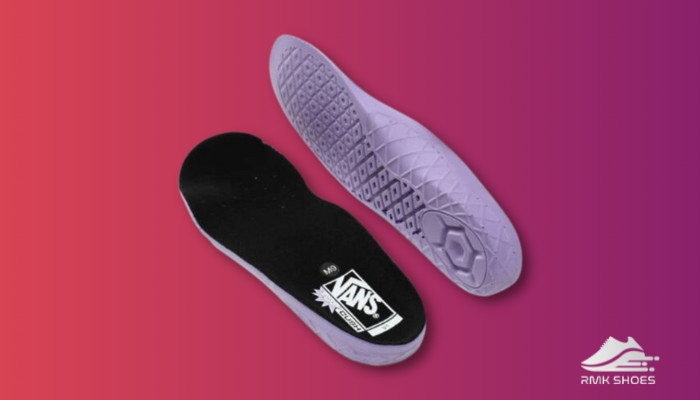 These insoles are capable of absorbing more moisture than any other insole and are the comfiest of all.
Linerless Options
With liners, Vans shoes are pretty expensive and could be out of your budget with a 245$ price tag.
However, there is good news if you want to purchase them without paying much. Vans snowboarding boots also come without liners, and these versions are less expensive.
For example, you will find specific models like Aura, Encore, and Hi-Standard boots without liners at an affordable prices.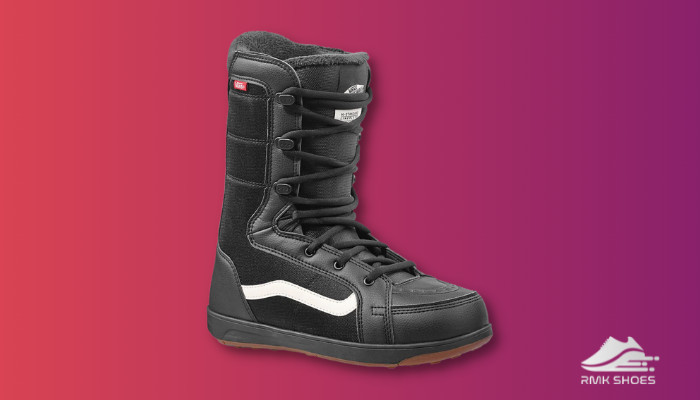 Vans Flex Control System
Vans snowboarding boots come with removable high-rebound Hytrel tongue stiffeners. You can either use both stiffeners or just one, according to your preference.
Even with one stiffener, you will feel a softer- flexing boot. And with two stiffeners, the comfort reaches the ultimate level.
UltraCush With TNF FlashDry Liners
The Vans snowboarding boots also have TNF FlashDry Liners, known to be the most advanced type of lining.
To eliminate moisture, these liners have FlashDry fabric. You can wear these boots all day long, and you won't face the sweaty feet problem.
Pretty convenient, huh?
V2 And V3 Liners
Vans snowboarding boots offer various types of liners for extreme comfort. V2 and V3 liners are a new adjustment.
These liners have neoprene envelopes, and I love the updated heel retention feature most.
You won't face any difficulty with a lining like this during your game. You can flex like a pro.
Top 3 Vans Snowboarding Boots
With so many snowboarding models, several out-of-the-box boots became popular among professionals and beginners.
No matter which model you buy, one thing is for sure, you will get the maximum outcome from these boots.
Let's take a look at the most trendy Vans Snowboarding Boots:
1. Vans Aura
If you are a beginner, Vans Aura is the perfect pair for you. This freestyle boot is even suitable as an all-mountain boot.
You can use them for both purposes, and they provide the exact flex a beginner needs.
The balance of these boots is outstanding. The inner part of Vans Aura has enough EV padding and a V-Corked footbed for maximum comfort.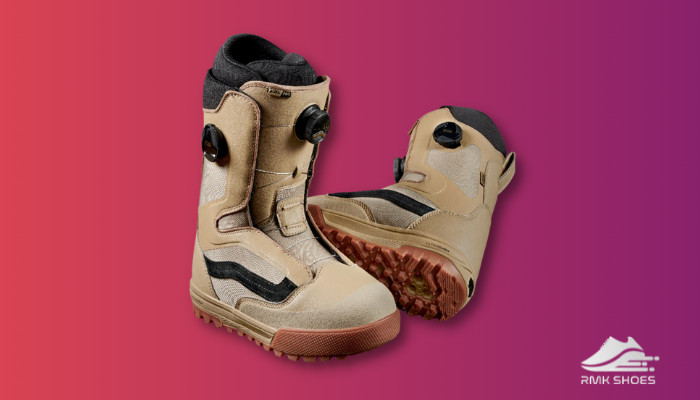 While making any turns, this particular model has a remarkable heel hold.
Other features of Vans Aura:
Affordable price
Snug fit
Outstanding heel hold
Better shock absorption
Reduced footprint
Adjustability
2. Vans Hi-Standard OG
Vans Hi-Standard OG is one of the most preferable boots from Vans Snowboarding pairs. This model is perfect for beginners, and for freestyle riding, you can wear them without any worries.
The flexing of these boots is soft and gives you the ultimate ease you need.
If you are a high-arch person, take a look before buying them, as these are low-arched boots that you might dislike.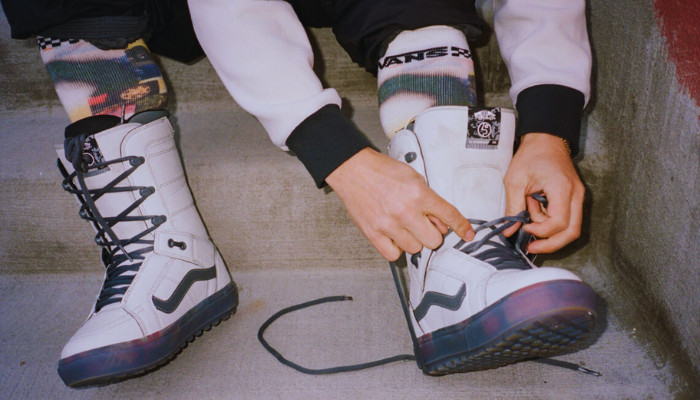 This model focuses more on the shock absorption feature and comes with traditional lace to adjust as you wish. The heat molding gave it the comfort of another level.
Let's see some other highlighting features of Vans Hi-Standard OG:
Excellent comfort
Better adjustability
Decent traction
Reduced footprint
Upright heel hold
3. Vans Verse
If you are into high-speed riding, Vans Verse should be your first choice. It is by far the most versatile model.
This shoe comes with removable tongue stiffeners, which allow you to use them on different boards. Quite handy, right?
This boot will fit you perfectly and provide extreme comfort.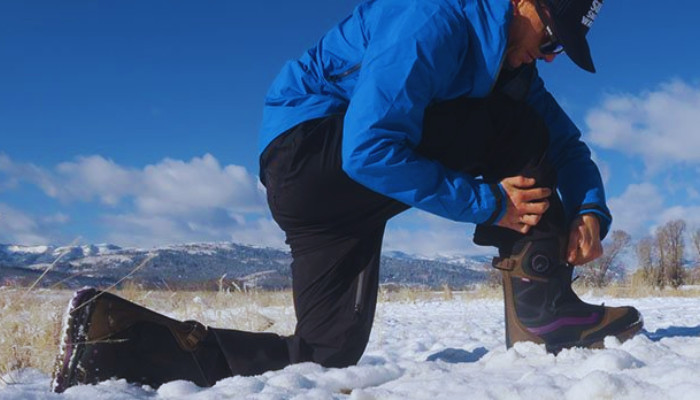 The responsiveness of these boots is outstanding. You can also adjust them according to your preference.
Other features of Vans Verse:
Awesome comfort
Versatile use
Outstanding shock absorption
Adjustability
Decent traction
Reduced footprint
Limitations Of Vans Snow-skating Boots
Along with the perks, there are also some flaws in these snowboarding shoes. Though they are not so severe, you need to know them before investing in Vans.
Let's see the limitations of Vans snowboarding boots:
The first thing that's a matter of concern is the price range of these boots. They are expensive, so you must consider other facilities before buying them.
Vans offer returns. Knowing the return policy of vans will be helpful if you ever want to exchange these pricy pairs.
Though Vans snowboarding boots are true to size, some users need help to get the right one. In that case, going through the sizing chart is a wise idea.
The premium boots are worth your penny, but other models won't be, so you need to be careful before choosing.
Are Vans Snowboarding Boots True To Size?
Yes, Vans' snowboarding boots are true to size, even when fresh out of the box. You just need to buy your exact size for a snug fit. The size chart is very helpful in this regard.
Users are pretty happy with the fit. You don't need to size up or down for comfort.
I thought I might have to adjust the size when I went to buy them. But after trying Vans Aura, I didn't have any issues.
Note: Women's pairs are slightly bigger than men's. If you wanna buy a men's pair for your 10.5 size foot, get a 9.5 in men.
No one's too old to wear Vans. Even my uncle owns a Vans Burton Ruler Wide.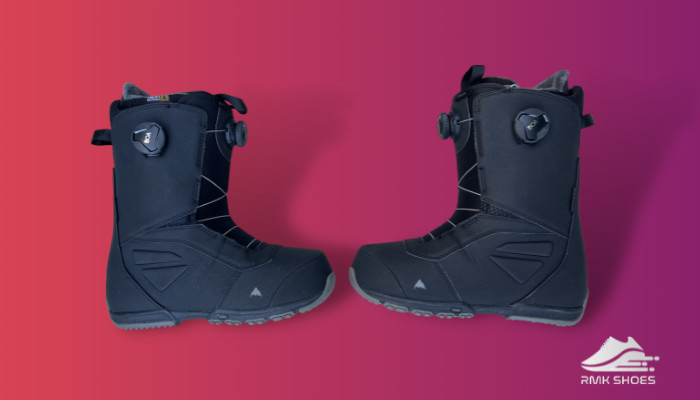 If you want spacious boots for your wide feet, you can pick Salomon Synapse Wide and Salomon Dialogue Wide.
So, you can be assured your fit won't be affected at all, and there is no way Vans are bad for your feet to any extent. My uncle's review is up to the mark.
How Long Do Vans Snowboard Boots Last?
A good quality snowboarding boot is designed to last 50 to 70 days after excessive riding. These boots are sturdy and durable; thus, you will get the best outcome using them.
Usually, the longevity of any shoes or boots depends on how you use them and how roughly you prefer to ride.
If you take good care of your snowboarding boots, they will last longer than two seasons.
These boots are very sturdy and comfortable. The heat-molded pairs even last longer.
Are Vans Snowboard Boots Comfortable?
Yes, Vans boots are comfortable with their high-tech liners that you can add or remove according to your necessity. For a more snug fit and comfort, you can include extra liners.
With outstanding features, Vans snowboarding boots are super comfortable and have the perfect flex that a rider needs during snowboarding.
Whether you fall or hurt yourself while riding, your feet will stay intact no matter what.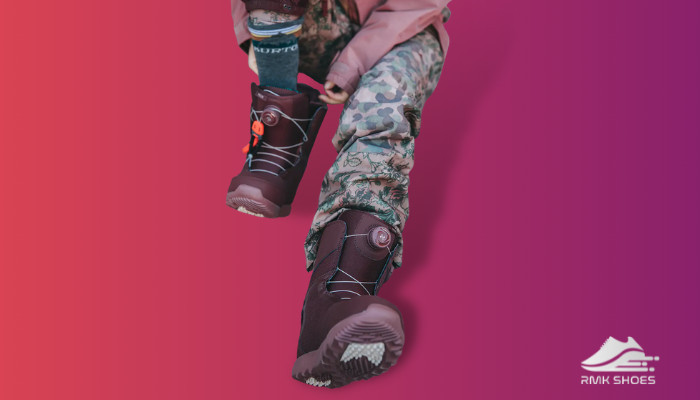 FAQs
Are Vans Snowboard Boots Good For Wide Feet?
Vans Snowboard boots are true to size, and even if you have wide feet, they will fit you adequately out of the box. So you don't need to worry much about the sizing issue.
Are Vans Snowboard Boots Durable?
Vans Snow Surfing Shoes are made with high- materials and are very sturdy, making them durable. It's better to heat mold before using them for ultimate comfort.
Are Vans Snowboard Boots Good For Beginners?
The snowboard Boots from boots are ideal if you are a beginner. Even for intermediate trainees, these stylish boots work just fine. A perfect example is Vans Aura OG.
Final Words
Vans snowboarding boots are ideal when trying out board games in the cold. These boots will provide you with the maximum advantage you want.
You can purchase them according to your budget and even return them if they don't match your preference.
Whatever you do, these boots will be worth every dollar you spend on them or the extensions you want to add.
If you still have any other queries, shoot them in the comment section below.