Logger is a kind of work boot that provides safety during heavy work with a premium outlook.
This boot is designed for harsh outdoor workers who are working in the logger industry. That's the reason these boots are known as logger boots.
This robust boot has some special features which make the boot well-known in the work boot world. You will discover those amazing features of logger boots by reading this article.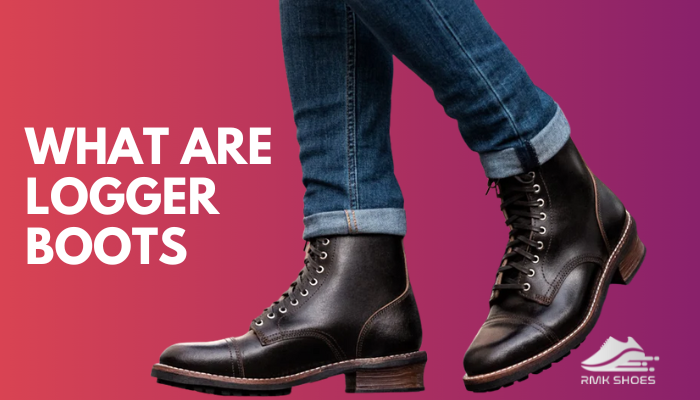 Don't delay, let's go ahead!
What is a Logger Boot?
Logger boots are very strong work boots. They provide ultimate protection to logging workers during rough duty and the boot has tremendous stability which helps to track on a slippery surface or on elevations.
In previous times logger boots come only with the lacing system, nowadays, there are a lot of boot companies that offer good quality, slip-on loggers.
Let's know more about logger boot's features:
Raised Heel
High heels make logging easier, so a raised heel is the most important feature in a logger boot. Since loggers climb a lot, raised heel helps to climb on tree easily by providing traction.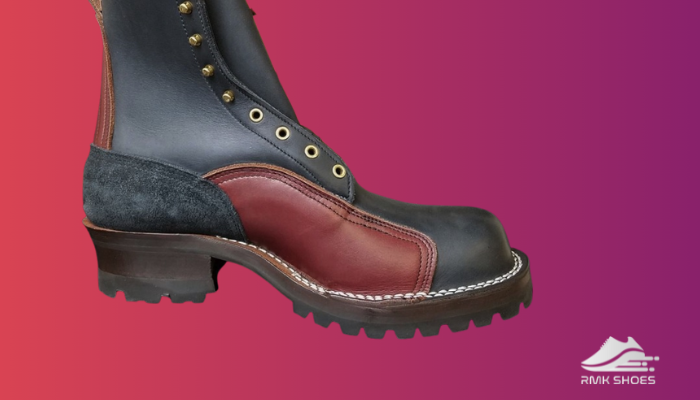 Not only that, when work grounds are wet or muddy, high heels also elevated your feet to prevent them from getting moisture. Wet legs are very uncomfortable for doing logging work. If you want to dive deep into this topic, knowing why logger boots have high heels can quench your thirst!
Welt Construction
Welt construction is a way of stitching that makes the boot more durable and moisture-resistant. Logger-type heavy-duty boots are generally built, in the welt method.
But there are cons of the welt method that it makes boots too stiff. If someone used to sneakers feels uncomfortable with welt-constructed boots.
Lace Ankle Support
During heavy work, you need good ankle support. Logger boot normally has a 9" high ankle neck. It not only provides good ankle support, but also keeps away your feet from bugs and moisture.
Most logger boots have a lace-up system, and you can adjust your boot with proper lacing.
Follow our guide about RedBack Boots sizing?
Aggressive Lugs
Logger boots sole has fantastic traction. Workers have to work in different critical situations and environments, good traction on their shoes is must-have. For providing maximum traction on uneven & wet surfaces, the logger boot's outsole has a lug pattern.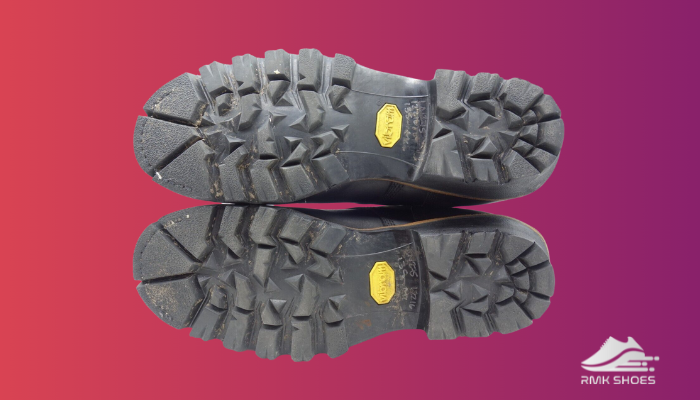 Some loggers' boot outsole pattern is too aggressive, which is important for a sloughy or unpredictable area.
Removable Kiltie
Kiltie is a unique feature of the logger shoe. Almost every logger boots have a kiltie which placed exactly at the end of the laces.
Since logger boots are made for rough working purposes where boots easily got dirty, so using kiltie protects shoe leather from dirt, rubbish, and moisture. Also, the kiltie is removable, so after being filthy it's easily cleanable.
Steel Shank
It is a very essential feature to have a steel shank in a work boot. A steel shank is the most durable type of shank, which is used between the midsole and insole to make boots the most durable. Almost every logger boots use a steel shank. It makes the logger ultimately safe work boot.
Who and Where Should Use Logger Boots?
You might be thinking logger boots are for logging workers. It is a good work boot for the lineman. Not only linemen, but logger's boots also are famous among farmers a rancher, and fence crews. Mainly who are working on uneven terrain, logger's boots are perfect for them.
Another reason for being famous among farmers and ranchers is, this boot has raised heel which helps to ride on a horse easily without worrying about slipping.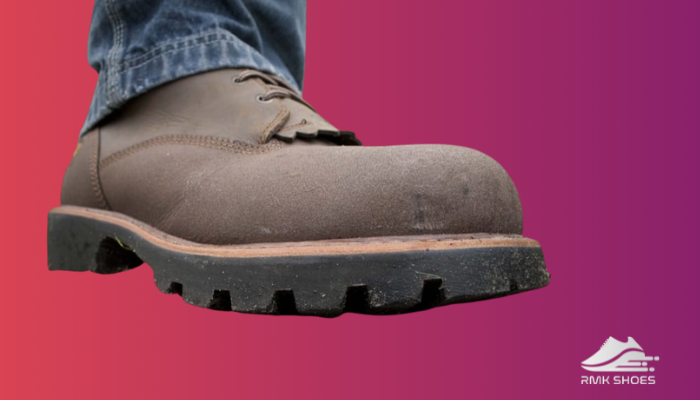 Since logger boots are specially made for outdoor work, these boots are not suitable for any kind of factory or indoor-based work. For example, logger boots are not suitable for construction-based work. You don't need such rugged boots on smooth concrete surfaces.
As I am a construction engineer, I have different types of work boots along with loggers. Despite having steel shank, loggers' boots are safe for construction work, but also stiff. When I used my logger boot on my work site, it wasn't supportive enough to move easily.
But when I use it on my outdoor Landscape project, at a rural site, it has done a great job. Basically, it's good for construction work if you are a carpenter or if you are on an outside construction project.
I think you understand where you should use your foot shield logger and where not.
Go through our epic guide on why do my Boots smell like Cat Pee?
Are Logger Boots Comfortable?
Yes, logger boots are comfortable. You might be thinking, it's not comfortable for its strong outlook. As we have read in our nursery book, don't judge a book by its cover. Logger boots have fantastic ankle support, which makes the shoe comfortable.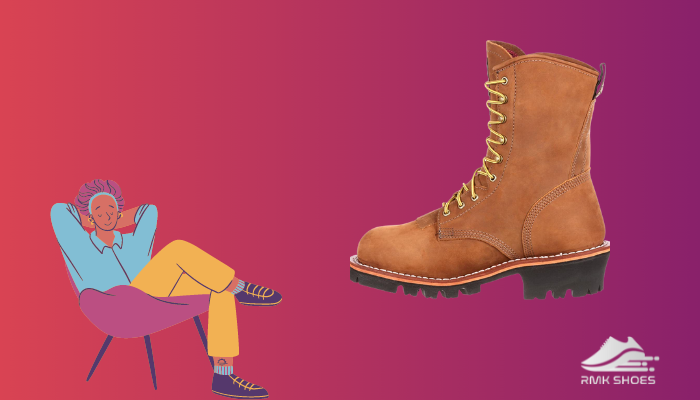 Moreover, this boot minimizes foot pressure and provides comfort during long work times.
Logger boots are so breathable that during hot summer days, your feet stay cool. These boots are shockproof, oil and water-resistant. So wearing loggers you can confidently work on wet, slippery surfaces. Logger boot's insole is made with EVA foam, which feels very comfortable during working on the leg.
Traction sole helps to keep your feet stable on rough terrain. Don't think only the padded sole is the main source comfiness. When a shoe provides you with good stability and other features which is helpful to sustain critical situation and surface is a real comfortable shoe.
Here is our separate post on L.L.Bean Boots sizing guide.
Best Logger Boots
If you're thinking to purchase a logger boot, you should take the premium one. As logger's boots are made for protecting your feet in a harsh environment, cheap boots might not do the exact job. So buying the high-end logger boot is a wise decision.
Here I am suggesting three amazing logger boots:
Danner Logger Boots
Danner has 91 years experience of making high-end logger boots. I have been using Danner Men's Logger 8″ Brown Work Boot for 6 years. It has great durability and is super comfortable.
I have used it very roughly and in very critical terrain but never cared for it properly even though it is still providing me a good service.
It's made with 100% Nubuck leather and is highly oil and water-resistant. If you have wide feet like me, Danner boot also has a wide size option. And Danner boot sizing is so accurate, you can easily buy it online by checking the size chart.
Another good thing is Danner logger price is quite reasonable than other high-end logger boots.
Chippewa Logger Boots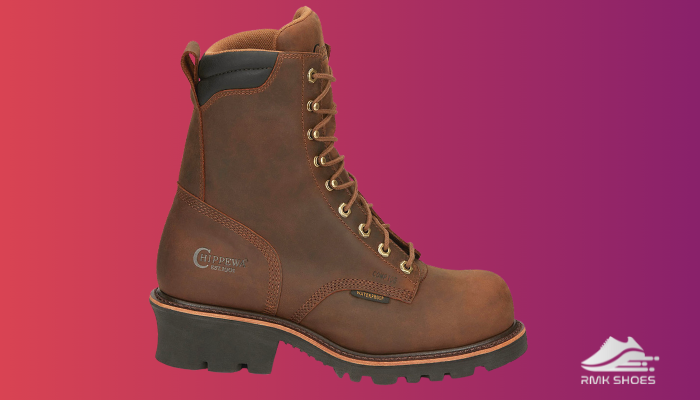 Since 1901 Chippewa providing good quality work boots. They are well known for making world-class logger boots for a long time. Though their price range is high. But their product quality and brand value deserve the price.
You can invest your hard-earned money in Chippewa Logger Boots without having second thought. These boots will serve you easily for 7 years.
Check out the easiest way to know about is WorkBoots.Com a legit website?
Carolina Logger Boot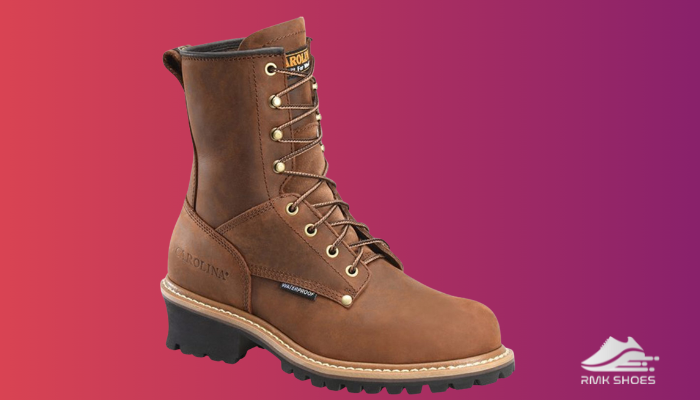 Google's most searched logger boot company, Carolina logger boot. This thing clearly represents their brand value and consumer satisfaction. They have great durability, but this leather boot break-in period is very painful. You have to pay a minimum $179 to get Carolina logger boot.
Conclusion
Safety is our top-notch priority and having a pair of work boots is essential, especially when you are working in a risky profession. Logger boots are OSHA, the Occupational Safety Health Administration, approved as the best PPE (Personal Protective Equipment). So, buying the best quality logger is investing money in your safety purpose.
Hope this article helps you understand how logger boots are important. Wishing you a safe and healthy work life. If you have any queries, just leave a comment below.
Peace!