We tend to fall for shady websites with a good marketing team. WorkBoots.Com is one such example.There's huge debate regarding it's credibility and whatnot!
But, don't you worry! In this post, I've scrutunized this particular online store from every possible angle. And, by the end you'll know whether it's real or not.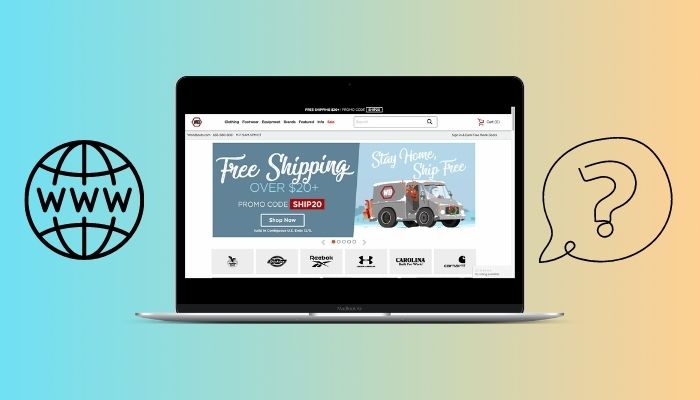 So, let's get to the point first: Is WorkBoot.Com a legit website?
Yes, WorkBoot.com is a legit website. While many believe it is the complete opposite since they've faced such poor customer service.  It's real, folks. They have some genuine issues; the complaints will be gone if they manage to sort it out.
Phew, that's a relief. It isn't fake after all! But there are some interesting details regarding this website. Keep on reading to know it all.
WorkBoots.Com-An Introduction
Before we begin our scrutiny, let's get introduced to this webstore that's making so much noise.
What's workboots.com?
I'm sure you know Amazon or Zappos right? Well, it's pretty much the same thing. While Amazon is arguably the largest online store in the world, it's not of the same stature.
You can say it's a niched down version of the Amazon which mainly sales work boots. You do get other stuffs but that's very limited in number compared to the number of work boots they have in their artillery.
They have their verified twitter account, and you can find them Facebook, Instagram, and Youtube.
Follow our guide to know Can Work Boots Be Resoled.
Is WorkBoots.Com A Legit Website?-Answered
By now, you know the answer. It's not a scam nor are they trying to steal your money. It's just the way they operate which gives it a bad reputation; to the point people call it fake.
I went through the website and found nothing wrong. Infact, I was quite impressed by the way it was set up. I loved the aesthetic part the-most.
Everything was neatly set up and categories to the point of perfection. You'll find everything related to the work industry, especially work boots.
While they may not have all the notable brands on their reportiore, but the ones they have isn't bad. You'll find big ones such as Ariat, Justin, Jistin and the smaller ones like Yeti and Zero Tolerance.
To prove their legitimacy, I crosschkecked multiple website verifiers. All of them concluded that it was real. The poorly run part is a different thing.
If you got to websites such as Trustpilot or Reseller Rating then you'll get the clear picture.
It's not just website reviews that makes them real, there are other factors/criteria that makes it a genuine online store.
For starters, the domain was registered a long time ago, making it very old. And, older the website the more established it is.
WorkBoots.com has a valid SSL certificate, they have a recruitment board, it's trusted by Trend Micro. And last but not the least, they've the all features that you'd want of a real online store.
What Does The Customers Say?
It's great that you've made your way to arguably the most critical segment of this article. Customer review can make or break a company. Good reviews mean you're doin good, bad means bad!
What if it's a mix of both? Let's find out.
I'll start with the customer reviews of woorboots.com itself. If you go to the website you'll most of their customers are happy. A small portion of them are dissatisfied with the service.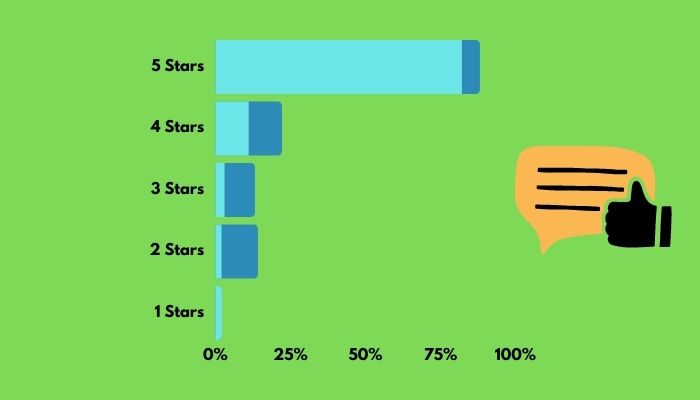 Also, follow our guide on How Much Do Steel Toe Work Boots Weigh.
WorkBoots.com has:
82% 5 stars
11% 4 stars
3% 3 stars (purely coincidence, haha)
2% 2 stars
2% 1 stars
From the ratings, it can be concluded they're doing good. You can go across almost 3000 reviews, and most of them were positive.
But hey! Isn't it obvious to have good ratings on your own website?
This is why I've gone through multiple (popular) third party websites for a better understanding.
 Here's what I found:
2 out of % stars on Reseller Rating
1 out of 5 stars on Trustpilot
2 out of 5 stars on sitejabber
Also, Worboots.com has a score of 90 out of 100 at SCAMADVISER. So if you look at it closely, it's mostly good. There's nothing of it being fake. As for the bad reviews, I guess they deserve it for their bad service.
What Are The Main Complaints Of WorkBoot.com?
Now this is very important, it's always great to know where the main problems lie. Not only does it give you a better understanding,  but also gives you room for improvement.
As I said, I went through almost all the reviews from popular websites and forum to try to find out where the problems lie. And, based on my research I've made a list of the main issues of this debated web store.
Here are the main complaints of WorkBoots.com:
Lacks a clear return policy
You won't be ableto access to documentation or labels for the return itself
The cost of return falls on the buyer
Takes too long at every point of transaction
Doesn't have a working customer care phone number
Takes too long to reply to emails and resolve customer issues
These were the main problems I found on my research. I sure hope they take necessary steps to rectify the issues.
Check out our guide on how to Dry Wet Work Boots.
WorkBoots.com VS Zappos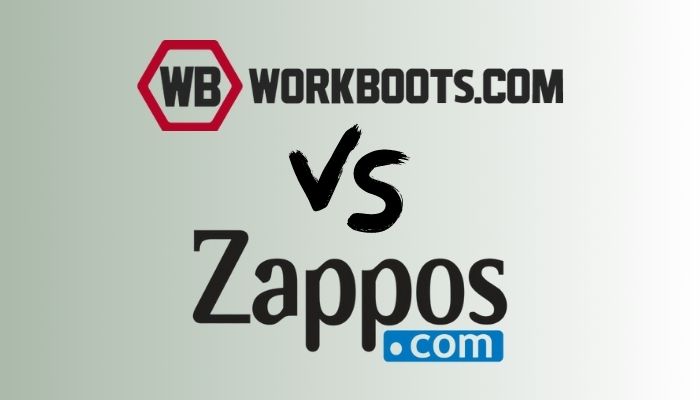 I think you all know about zappos, it's arguably the most popular webstore for shoes in the US. Since both of them have the same target audience, why not fare them against each other and see who comes out on top?
It's a given, zappos will win this race. But, at what margin? This comparison will give you a clearer picture.
I'll start with the reviews and rating of Trustpilot first. WorkBoots.com has a rating of 3.1 stars out of 5 compared to 2.9 of Zappos. I guess you didn't expect it. But hey, it's a third party website where all the customers give their honest opinion.
It's time to see the results at Reseller Rating. At this particular platform WorkBoots.com has a rating of 4.2 stars out of 5. On the other hand, Zappos has a rating of 4.6 stars out of 5. Zappos edges this one.
Now it's time for Site jabber who's quite strict on their ratings. WorkBoots.com scores 2 stars out of 5. Whereas Zappos scores  4.5 stars. You can who's the clear winner here.
Last but not the least, it's  Scam Adviser's turn. Scam Adviser is different compared to the above mentioned platforms. It rates a website as a whole, not mainly on customer's review. Here, WorkBoots.com has a trust score of 90, compared to a full 100 of Zappos. Speaks volumes.
From the comparison, we can conclude that Zappos has the upper hand (as expected). I guess, it has to do with the fact that Zappos is owned by Amazon where everything is clear and organized. Need I to say more?
Brands Of Work Boots You Can Get At WorkBoots.com
Since work boot is their main product up for sale, you'llget them in plenty. But what about the brands they're selling from?  I'm sure you're desparate toknow it as well. Therefore, I've listed all the major brands WorkBoots.com has on their artillery.
Here are brands of work boots you'll find on WorkBoots.com:
Ariat
Carhartt
Carolina
Cat®
Chippewa®
Dickies
Danner
Justin
Georgia Boot
Reebok
Timberland
Wolverine
Avenger
Bates
Durango
Florsheim
Gerber
DeWalt
Irish Setter
Harley Davidson Footwear
Iron Age
Keen Utility
Kodiak
Lacrosse
Leatherman
Mechanix Wear
Merrell Work
Michelin
Nautilus
Oakley
Propper
Puma Safety
Red Kap
Rockport Works
Rocky
Skechers Work
Thorogood
Under Armour
Wrangler
All the brands mentioned here, have been directly sourced from the WorkBoots.com website.
Also, follow our guide on How Long Do Work Boots Last.
How long does WorkBoots com take to ship?
As mentioned in their website, most of their orders ship within 2 business days of their receipt.  Orders that are selected on an expedited shipping option are sent within 1 business day, although their target is to ship in the same day as the order is received.
Business days start from Monday to Friday, excluding holidays.
For instock orders, the processing timeis between 0 to 5 days. WorkBoots start processing from the moment they receive your order. Once the order is processed, it's ready to be shipped.
Shipping time maybe upto 10 business days depending on factors such as distance, carrier and items purchased.
Does WorkBoot.com Have A Physical Location?
If you're for something like Walmart or Target website, where you'll order online and pick it up from the store, then no. They don't have such locations. You'll order online and the package willbe sent to you.
Since, WorkBoots.com is part of CAT5 Commerce and this company does infact have a physical location. Its office is located in Spirit of St Louis Airport, Missouri  United States.
WorkBoots.com-Positives And Negative
Congratulations! You've made it to the very end of this informative post. After discussing nearly everything about this online store, it's time for the final gig. What are the pros and cons of shopping in WorkBoots.com!
As always, I've listed them down meaning you'll have skip all the hard work.
Here are the positives and negatives of WorkBoots.com:
| Positives | Negatives |
| --- | --- |
| It's genuine | Poor customer service |
| Has lots of brands on their disposal,so lots of options to choose from | Doesn't have proper customer care number |
| Has customers that shops from them for decades |   |
In a hurry? Follow our epic guide on How Much Do Work Boots Weigh.
Parting Thoughts
If you're someone who has received poor service from this platform then I'm sorry. But, WorkBoots.com is real, whether you like it or not. I know there're lots of scope for improvement. But, this is something which is completely upto them.
This all from this article, I sincerely hope you've your answers. If you don't, then feel free to question me. Just Drop your query down in the comment section below. It's a wrap for today.