Safety boots are a necessity for people who do heavy-duty work like constructing a building or lumberjacks. Safety boots are a must to protect the feet from any sort of accident or injury,
Among the safety boots, steel toe work boots are the most favored boots among the workers. For its durability and shielding to the feet, it's a must-have safety boot.
As steel toe work boots act as a barrier to your feet, it is quite common these boots will be different from any other typical laced or combat boots.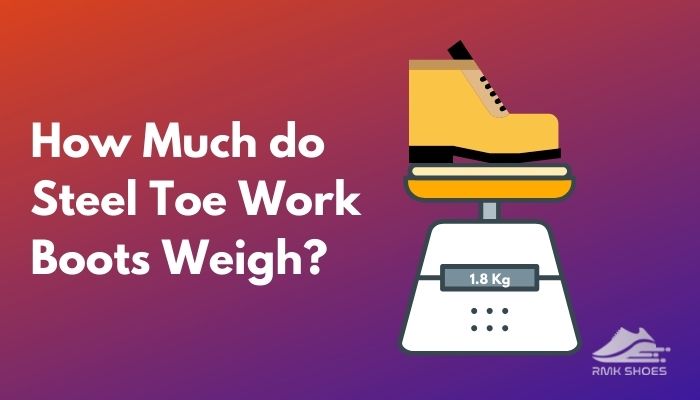 A common question arises about steel toe work boots is how much does it weigh?
Usually, the weight of the steel toe work boot is approximately 1.8kg if the toe area is made with steel. However, with varying brands and designs, the weight of the shoes may go up or down.
Continue reading the article because you will find all the detailed answers to why and how much steel toe work boots weigh.
Are Steel Toe Boots Hefty?
Yes and no both. Steel toe boots are made with a piece of steel in the toe section for ensuring protection to your feet. So if you compare steel toe boots with regular boots, they are indeed weighty, but if you presume them as work boots, yes, they are heavy but not so heavy that you can't move your feet.  Steel toe boots are a bit weighty yet flexible. The shoes are designed so that it will give protection to your feet without diminishing your comfort.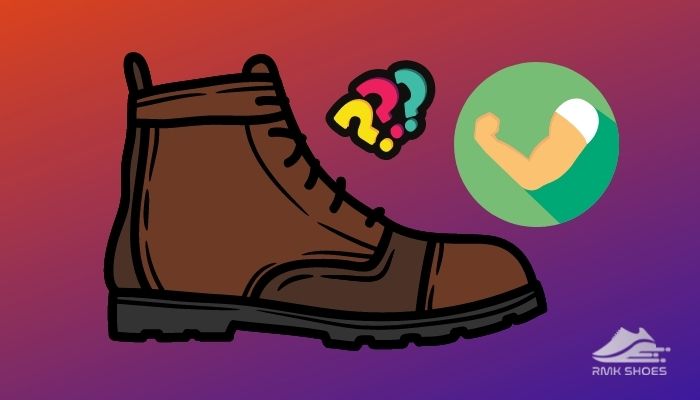 When working in a hazardous environment, we often wear goggles and gloves to protect our eyes and hands. The same goes for our feet; there are high risks of falling heavy or sharp objects on your feet. So why not bear a little more weight on your feet to get the additional shield.
Check out our separate post: Tactical Boots VS Work Boots Are Tactical Boots Good Work Boots.
How Much Do Steel Toe Work Boots Weigh?
Now comes the actual question of how much does steel toe boots weigh? Well, the weight of the shoes is unpredictable because different branded boots weigh differently. There are other factors like the variation in boot design; the weight also varies. Also, if the sole of the boot is thick and wide, the weight will increase. So practically it is not possible to have all the shoes of the same weight.
The boot manufacturers are always trying to decrease the boot's weight as much as possible and make them lightweight, but certain criteria make it hard for the boot to weigh consistently.
Follow our guide to know Can You Wear Vans To Work At Walgreens.
There is a standard weight of steel toe boots, three to four pounds for small boots, and four to six pounds for more massive boots, which is quite endurable to your feet. However, this weighing will change if the material used in the toe area is different.
Also, not all boots have strengthened toes with steel; sometimes, Aluminum is also used because Aluminum is much more lightweight than steel. Though using Aluminum in the toe area decreases the boots' weight, it is not as strong as steel. Steel is very vigorous, firm and can resist the harshness when working in risky surroundings.
Check out our separate post to know Are Military Boots Good for Work.
Frequently Asked Questions
How much weight can steel toe boots take?
Steel toe boots are worn to protect the feet so they have a ranking of ASTM 75 pound-foot compression resistance. In simpler words, this means it can take up to 2,500 pounds or 1,133 kilograms of compression.
How much does a pair of boots weigh?
Between three to four pounds usually a small pair of boots weigh, whereas, from a range of four to six pounds, large boots weigh.
Conclusion
In some workplaces, wearing steel toe boots are mandatory, which I think everyone should wear because you don't want to injure your feet right. So wearing a little weight in your feet will not do any harm; instead, your feet will be risk-free and safe.