As far as work boots are concerned, Buccaneer and Raider from Wolverine make quite the noise. But which one's better, or more suited to your needs?
If you're looking for these answers then you've come to the right place. After countless hours of intense research and careful analysis, I've compiled this guide to answer all your questions.
By the end of this article, not only will you have all your answers but also you'll be making a better purchasing decision. So, better you keep on reading till the end.
You can rest assured it won't be a waste of time.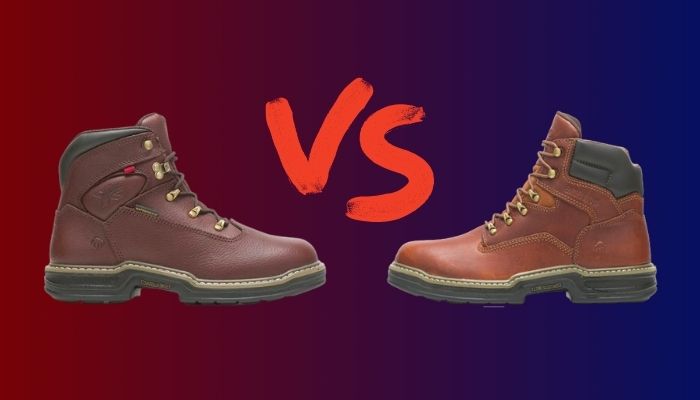 Wolverine Buccaneer VS Raider- Main Differences
If you ask me, I love both of them. And, the differences came down to very small margins. But hey! If it was up to me I'd go with either of the two. But, I get people's urgency to compare things and buy the better product. In this case.
To give you the best analysis of both these bad boys, I've compared them on multiple criteria. It will help you to get a better understanding.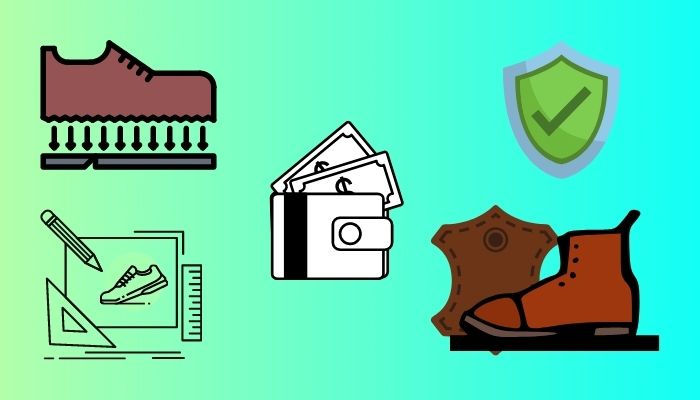 Follow our guide on How Long Do Wolverine Boots Last?
Here are the main differences between Wolverine Buccaneer and Raider:
1. Design
Buccaneer
We start off our comparison with the fundamental part, which is the design. If you look at the Buccaneer, it has a lace-up design with copper eyelets. The shaft measures up to 6 inches from the ground. And has a round or plain toe, along with raised heels.
Raider
When it comes to the Raider there isn't any significant difference. It's identical to the Buccaneer. It too has copper eyelets, which are designed differently from other shoes. These eyelets ensure no dirt or water enters the footwear.
Check out our separate post on Can You Wear Cowboy Boots With A Suit?
2. Material
Buccaneer
Now this is arguably the most important aspect to consider when you're goingto buy footwear. Wolverine has used full-grain leather to construct the Buccaneer. The material is softer compared to that of the Raider. You'll adobe happy to know, the material is waterproof.
Raider
Similar to that of the Buccaneer, the Raider is also made of full-grain leather. However, it's more tough and rugged compared to the Buccaneer. As a result, this boot has a tad bit longer break-in period.
Go through our epic guide How to Keep Thigh High Boots Up
3. Safety Features
Buccaneer
For me, this has to be the most important aspect, since both these are work boots. What good is a work boot if you don't have safety features?
Let's start with the Wolverine ContourWelt® construction technology, this advanced technology gives you better and more balanced steps, and as a result, people tend to go for Wolverine. You get them only in soft toe variants. Buccaneers don't come in steel-toe variants. It gives you ankle support too. Features an insulated lining, which is great for colder temperatures.
Raider
Just like the Buccaner, the Raider also features the Wolverine ContourWelt® construction technology. However, the Raider comes in both, steel toe and soft toe variants.
Also, the Raider comes with Wolverine's MultiShox® technology, which gives you better traction. It gives you ankle plus arch support. Features an insulated lining, too.
Also, follow our guide to know how to Break-In Leather Boots.
4. Comfort
 Buccaneer
The Buccaneer edges in this department when it comes to ready made comfort. It has the Wolverine MultiShox® removable full-cushion insoles and PU midsoles giving you plush cushioning. But, thanks to its softer material; it tends to be more comfy and you can use it right from the box.
The break-in will last only a day, and you might feel your feet are a bit sore at the day's end. But, you'll have no problem from the next day. They're lighter too, since they lack a steel toe.
Raider
Just like the Buccaneer, the Raiders feature the Wolverine MultiShox® removable full-cushion insoles and PU midsoles and have multiple pressure pads across the footwear including the heel area. But, thanks to its tough material, it takes more time to break in the Raiders. But, gradually you'll get there.
Do check our latest post on how to Repair Cracked Leather Boots.
5. Fit
Buccaneer
The Buccaneer fits true to size. Since you don't get a steel toe, there's extra wiggle room in the toe area. The sides fit well too. And you'll love the fact that you'll face no internal heel slippage.
Raider
When it comes to fit, the Raider has the same results as the Buccaneer. However, things might be different when it comes to the steel toe variant.
6. Breathability
Buccaneer
In terms of breathability, the Buccaner comes second to the Raider. 
Raider
The Wolverine Raiders feature, a moisture-managing mesh lining which makes it more breathable; giving it the edge over the Buccaneer.
7. OutSole
Buccaneer
The Buccaneers have large lugged outsoles made from rubber. They're thick and sturdy and are slip-resistant. It'll provide you with gripping on the oily surface too.
Raider
The Raiders feature Wolverine MultiShox® outsoles which are both comfy and slip-resistant, too. If you count the extra comfort as a parameter then the Raider wins in this battle.
You may also like to read: What Are Buckaroo Boots.
8. Durability
Buccaneer
The overall durability is second to none, with regard to others in the market. But, comes second to the raider. 
Raider
As I just said, the overall lifespan is lengthier than you can ever imagine. But, it edges the Buccaneer, thanks to its sturdier material. 
9. Price
Buccaneer
Compared to the Raider, it's tad bit expensive. But, you can rest assured your investment won't go to waste.
Raider
It's more pocket-friendly than the Buccaneer, with the soft toe version costing around $135. People who are on a budget tends to go for the Raiders.
Wolverine Buccaneer VS Raider- Similarities
Now, that you know the key differences between the two. Let's have a look at the similarities between Wolverine Buccaneer and Raider.
Here are the similarities between Wolverine Buccaneer and Raider:
Each boot has a weight of five pounds
Both boot's are 6 inches tall
Both run true to size
Both come with welt constriction
Both have lace-up designs
Both have rubber outsoles
Both doesn't have EH (Electrical Hazard) rating
Of all the close similarities, these were the main ones. Hope you won't get confused now.
Related content you should read: Can Snake Bite Through Rubber Boots.
What's MultiShox Technology?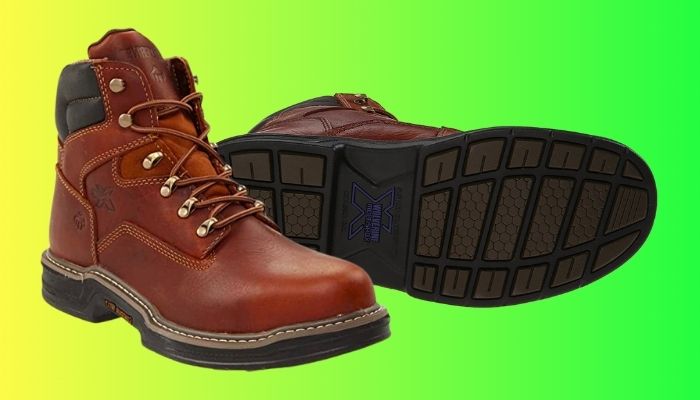 The MultiShox Technology is one of Wolverine's most innovative technologies that's making a huge difference out there.
This technology combines a comfort gel footbed in the heel with each compression pad across the bottom of the outsoles, which reaches through to the insoles as well.
It allows you to have plush cushioning in all key areas, and the pads return energy from where it came putting some extra bounce into your steps. Also, you'll get some extra support from the comfort flex arch system.
Wolverine Buccaneer VS Raider- Pros And Cons
There's no doubt these two are the absolute heavyweights when it comes to work boots. But, they too have their positives and negatives. And, that's exactly what I'm going to discuss now. I've made separate lists of these boots for your convenience.
Here are the pros and cons of Wolverine Buccaneer:
| Pros | Cons |
| --- | --- |
| Very short break-in period | No EH ratings |
| Super comfortable | No steel shank |
| Specialized eyelets doesn't allow water to penetrate the boots | No metatarsal guard |
| Features insulated lining | |
| Waterproof | |
| Provides ankle support | |
Now that we're done with the Buccaneer, it's time for the Raider
Here are the pros and cons of Wolverine Raider :
| Pros | Cons |
| --- | --- |
| Highly durable | Not waterproof |
| Has steel toe | No steel shank |
| Features moisture mesh lining for extra breathability | Not cut-resistant |
| Provides ankle support | |
| Provides arch support | |
Final Verdict
The Buccaneer is more suited to jobs where the temperature's on the colder side of the spectrum.  Whereas, the Raider is more suited to jobs where a steel toe is necessary for extra safety.
Nonetheless, both of them are great boot work boots and are toe-to-toe with each other. Differentiating between the two was quite difficult as a result.
But, one thing's for sure, whichever boot you spend your money on; won't go to waste. And, you can rest assured about that.
That's all from me today, hope you have had your demands met. Do let me know if I've missed anything important. Work safe.