Wolverine has an excellent reputation as work boots. While functionality was never an issue, questions do remain about their durability; in other words, how long do they last?
And, that's exactly what I'm going to tell you! Being a boot lover myself, I know how important durability is! Keeping this in mind, I came up with this much-needed post.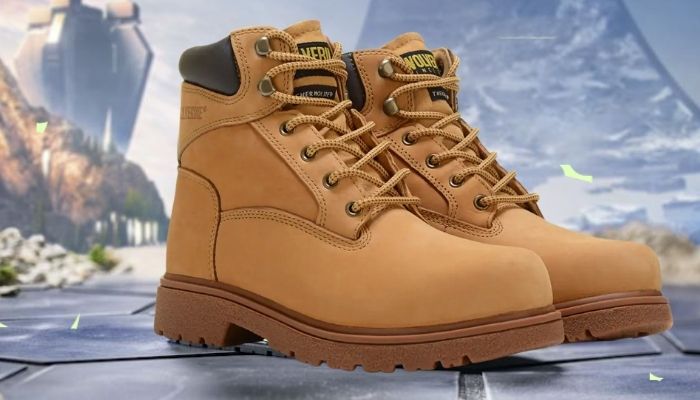 So, how long do Wolverine boots last?
Wolverine boots will last a minimum of 3 years, and that number will stretch from 8-10 years, provided that you take excellent care of them. Remember, not all of them will give this durability, and it's usually the higher-end work boots that give you these numbers.
If I wanted, I could have left you with these bits of information. But that would be unfair as there's more to it. Keep on reading till the end, and you'll know things that will be new to you. And by the end, you'll thank me.
How Long Do Wolverine Boots Last?| Answered
Let's start with a bit of introduction, shall we? Wolverine is an American heritage company that started its journey in 1883, which means they've been in the business for over a century.
This alone tells you about their reliability. Wolverine is very well known for making high-quality work boots at a reasonable price.
If you compare their price to performance ratio, the results are phenomenal. With price comes performance and many other variables, and one of them is durability. In other words, how long will they give you service?
Wolverine work boots will last a minimum of 3 years; the number will increase if they're handled the right way.
Upon extensive research, it has been found that heavy-duty boots tend to give these numbers. As for the others, (the lower end ones), it's a different story.
I've been through various forums and talked with many people (Wolverine owners), and I found that some of their boots at the lower-end or at the mid-range of the spectrum, didn't last much longer.
Follow our guide to know Wolverine Buccaneer VS Raider
While some eyebrows may be raised, I'd say there are many circumstances that may affect a boot's lifespan.
In simpler terms, it depends on how you use your footwear. If you use your boots consistently without taking proper care of them, they're bound to fall apart quickly.
Boots in the higher range can also get damaged quickly due to a lack of proper maintenance.
Another case could be that of faulty products. In this case, you could do one of 2 things; numero uno, you can sit back and curse your luck or you can go back to your dealer and ask for some explanations.
Nonetheless, Wolverine is one of the oldest boot manufacturers you'll come across. Their attention to detail and functionality is almost unbeatable.
If you want a pair of boots and plan on using them the right way then you can trust wolverine with your eyes shut.
Go through our epic guide on how to Clean Muddy Leather Boots
How Long Should Wolverine Boots Last?
I think you got a bit of an idea about it now. It's time for some details.
Wolverine makes all sorts of work boots; from light-duty ones to heavy-duty ones. The ones meant for heavy loads will easily last 2-3 years upon proper usage. The numbers will increase if you take extra care of them.
Let's say, you have a pair of work boots from Wolverine, and you use them in your workplace and outside as well since they're quite stylish.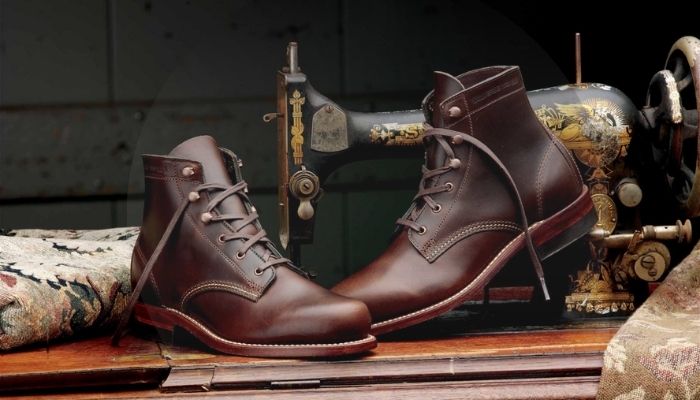 What will happen here is, that your boots will go through a rigorous routine of usage; putting extra stress on them. It will increase the wearing-down process since they aren't getting any kind of rest.
If you use your Wolverine work boots for work only then they'll get some rest between your workdays on the weekends. Now, your kicks will get some breathing space, and the wearing-down process will be slower, resulting in a longer lifespan.
And, if you condition them routinely, then the chances of surviving longer automatically increase.
It's the same case for work boots in the lower or medium range. Wear your boots when they're needed and where they're needed.
Wearing light-duty work boots for heavy jobs is just a big no-no! If you plan on doing something similar and expect the same results then my friend, you'll be left disappointed.
Check out our separate post on Do I Need Hiking Boots For Sedona
How Long Does The Wolverine 1000 Mile Boots Last?
The Wolverine 1000 Miles Boots are the oldest of all Wolverine; many call them the original Wolverines. And, rightly so!
Wolverine 1000 Mile Boots tick many boxes, except for heavy-duty use; they simply aren't built for that purpose.
Apart from that, you can pretty much use them anywhere you want; such is their versatility and durability. The 1000 Mile Boots easily last 3 years plus upon proper maintenance and usage.
When you get your hands on a pair of these boots, then consider you've got a ticket to use a pair of footwear anywhere you want. Well, almost!
These rugged and stylish boots consist of Chromexcel Horween-tanned, full-grain cowhide. Chromexcel leather is very popular for its durability. Music to the ears, right?
The 1000 Mile Boot is equally adored by workers and fashionistas alike. With them at your disposal, you can easily go hiking, motorcycling, attend informal meetings and use them in the office (if you have the liberty of wearing business casual).
They come with Goodyear welt stitches which adds an extra dimension to their already impressive appearance. To complement that rugged appearance, you can wear a field jacket with jeans.
Follow our guide to know Dan Post Boots Sizing With Chart
Wolverine 1000 Milers come with 4 round brass eyelets complemented by 3-speed hooks. Not only can you tie your shoes faster but also you get a secured lacing system.
You won't have to worry about your laces getting untied every now and then. And, you get durable waxed laces as well.
You'll also be happy to know these boots come with butyl leather soles which are known for their long life and waterproof properties. You also get stacked heels with Vibram heel caps which add extra grip and durability.
By now, I'm sure you got the idea why The 1000 Mile Boots are so popular. If you ask me, investing in a pair of these boots won't be such a bad idea.
Also, check out my new post what Are Buckaroo Boots
How Can You Make Wolverine Boots Last Longer?
Throughout this post, I mentioned that if you take good care of your Wolverine boots; they'll last longer. While that's a proven method, there are other ways to do so.
Sounds enticing, doesn't it? For your well being, I've mentioned some effective ways that will increase the lifespan of your Wolverine boots.
Here are the ways to make Wolverine boots last longer:
Have An Extra Pair: Having an extra pair of boots allows the other pair to gain some rest, this way the wearing-down process becomes way slower, resulting in longer survival. If you use one for 1 or 2 days in a row then use the other pair the following days, you'll get long lives from both of them.
Use Shoe Trees: Using shoe trees is a great way of preserving boots. And, storing footwear properly enables them to last longer. Shoe trees help to maintain the shape of the boots properly.
Use Them In Their Designated Area: Using work boots where they aren't supposed to be is a bad idea, your boots get affected and you end up with a short span of life. Therefore, always use your Wolverine work boots where they're meant to be used.
Don't Wear Them Everyday: If you wear your Wolverine boots everyday, then they'll wear down easily. So give them rest in between your use and keep an extra pair.
Keep Them Dry: Like any leather boots, exposure to moisture will rot them. So, keep your Wolverine work boots as dry as possible all the time.
Avoid Conditioners That Contain Alcohol: Leather reacts sensitively with alcohol, causing it to lose its natural properties. Alcohol dries out the leather which causes it to lose its elasticity and that natural shine.
Follow our other guide to know Are Tactical Boots Slip-Resistant
Do Wolverine 1000 Miles Boots Have Shanks In Them?
Now this one question has sparked quite a debate among boots lovers from different communities. It caught my attention as well.
Therefore, I went through a period of thorough research, and the results I found are quite conflicting. Wolverine has officially confirmed that none of their current 1000 Mile Boots have any shank
On the other hand, famous cobblers Trenton & Heath claimed to have found shanks in the 1000 Milers on their youtube channel when they resoled a pair of these boots. So, who's speaking the truth here?
In my opinion, if Trenton & Heath did find shanks, then the boots must have been pretty old.
Wolverine did confirm they did some modifications to this model without changing much from the original one. If you have a pair of Wolverine 1000 Mile Boots, then go to a cobbler when it's resoling time and see it for yourself. Case dismissed.
But before that, you check out why are Lucchese Boots So Expensive
Final Verdict
Wolverine boots, on average will last 3 years or more depending on the use and maintenance. Wolverine is very well known for its work boots of the highest quality.
So, if you plan on investing in a pair of these boots you can rest assured you'll get excellent service.
That's all on the longevity of Wolverine boots. I hope you've your answer by now. And, if you don't, feel free to let me know down in the comment section below. It's a wrap for today.
Take care.