Planning to hike at Sedona but aren't sure whether the grounds of Sedona require hiking boots?
Chill!
I'm here with a detailed guide that will tell you if you need hiking boots for Sedona or not, thanks to my sleepless hours of research.
Don't forget to read the complete article to clear up any confusion you may have about Sedona and hiking boots.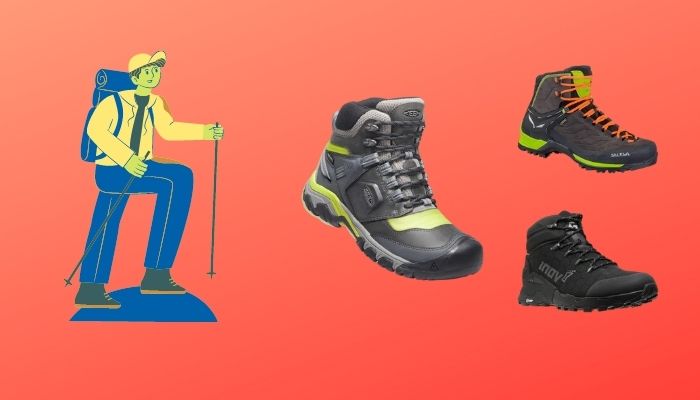 How Is The Ground Of Sedona For Hiking?
Sedona has some of the best and most popular hiking trails. The well-kept trails and grounds are the primary reasons Sedona is the ideal hiking destination.
Sedona offers around 200 hiking routes, the most well-known of which is the Cathedral Rock Trail.
The Cathedral Rock Trail is generally used by hikers who want to take in the breathtaking views of Courthouse Butte, Bell Rock, and the vivid Mogollon Rim.
Along with the mesmerizing view,  Sedona is known for its red rock landscape, drawing many hikers and tourists.
What strikes me the most about Sedona is the variety of trails available, ranging from easy to complex.
You can choose the type of trail based on your hiking skill, whether you are a beginner or an experienced one.
The ground in Sedona is not as smooth as glass; instead, it is rocky, sandy, and rough. But Sedona still has "THE BEST" hiking terrains compared to other hiking hotspots.
Check out our separate post: Can You Use Tactical Boots For Hiking.
Do I Need Hiking Boots For Sedona?
Hiking boots are not required to hike in Sedona. Sedona's ground is not as rough as other challenging terrains. A nice pair of athletic shoes or boots with an anti-slip outsole can be a wise option in Sedona. However, if you want to hike on Sedona's most difficult routes, you'll require hiking boots.
If you want to experience Sedona's optimal hiking experience, you need to wear hiking boots. 
Wearing hiking boots in Sedona has both pros and cons. Let's look at them:
Pros of hiking boots for Sedona
In the rugged terrain of Sedona, you'll need a lot of traction. And hiking boots have the most excellent traction of all the boots. All thanks to the rubber outsole with lug patterns that provide amazing grip on Sedona's slippery and bumpy roads.
Sedona's roads, on the other hand, are easy to trek. However, there are some difficult trails where you will require extra ankle support due to the increased risk of spraining your leg.
Hiking boots are an excellent choice in this situation since they are sturdy enough to give adequate ankle support.
Comfort is paramount when walking for an extended period, especially on rough terrain. Hiking boots have every feature to make them as comfortable as possible.
The midsoles are made of EVA foam, which promises to keep your feet comfortable no matter how awful the roads are.
Hiking boots provide excellent waterproofing, keeping your feet dry and crisp even in heavy rain.
Last but not least, hiking boots do not add additional bulk to your feet. They are incredibly light, so you can hike for a long time without becoming tired.
Go through our epic guide Are Work Boots Good For Hiking.
Cons of hiking boots for Sedona
Hiking boots, without a doubt, are perfect for hiking, but the lengthy break-in period can cause your feet to be very painful during the first usage.
This is because, initially, the hiking boots tend to be too hard.
And you'll need to spend a lot of time in your hiking boots to break them in and mold them to the shape of your feet.
How To Choose The Correct Hiking Boots For Sedona?
Before you choose a pair of hiking boots for Sedona, you need to consider a couple of things.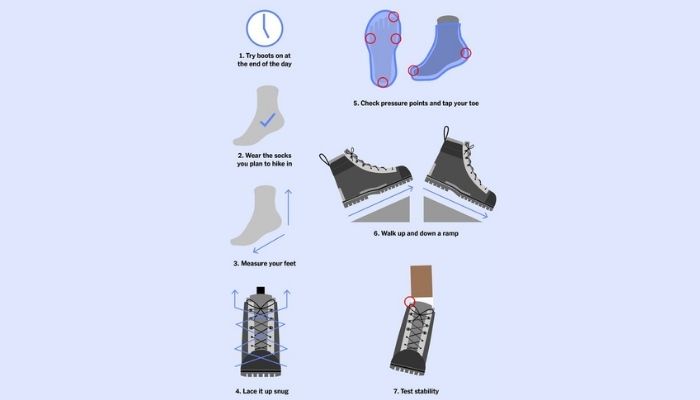 Here, I have discussed the essential features that you should expect in your hiking boots while buying:
Ankle Support
Ankle support is especially important in areas where the ground is littered with stones, rocks, and sand.
Luckily, hiking boots with strong rubber outsoles and shanks offer immense ankle support and keep your feet stable on the rough trails.
You may also like to read: Are Timberland Boots Good for Hiking.
Slip-resistance
An anti-slip outsole is what you need the most while hiking in Sedona. 
Look for the carbon rubber outsole as they provide maximum traction on all types of surfaces.
Weight
Don't go for heavy hiking boots. The extra weight of boots easily tires your feet which affects your hiking.
Your hiking boots shouldn't exceed 450 grams. Buy boots within this weight limit; I assure you, your hiking experience will be smooth.
Check out our separate post: When To Replace Hiking Boots.
Breathability
Hiking in intense heat will cause your feet to sweat, which is where the breathability feature of hiking boots comes in help.
Hiking boots have a mesh or rubber upper with moisture-wicking characteristics that allow optimum air ventilation, keeping your feet cool.
Durability
Hiking boots are built to last longer, and they are made with the best quality leather and carbon outsole to ensure the boots are durable.
Waterproofness
Rainfall in Sedona is very common, and that's when you need a pair of waterproof hiking boots.
Most hiking boots are waterproof. Check if they have the Gore-Tex lining inside them.
The Gore-Tex lining prevents water entry inside the boots and ensures good airflow. Thus your feet remain dry.
Also, buy hiking boots made of full-grain, split-grain, and nubuck leather as they are highly waterproof.
Read more on Why Do Special Forces Wear Hiking Boots.
Comfort
What kind of hiking experience will you have if your hiking boots are exceedingly uncomfortable?
It'll be a terrible hike, won't it?
As a result, when purchasing hiking boots, pay special attention to comfort.
Before hiking in Sedona, walk in your hiking boots as often as you can to break them in. Then bask in the long-lasting comfort of hiking boots in Sedona.
What Is The Best Time For Hiking In Sedona?
The weather in Sedona is typically pleasant all year. Which time of year you prefer to hike is entirely up to you.
Some people enjoy hiking in the rain to beat the heat of the summer afternoons. While some people enjoy hiking in the snow during the winter.
In the spring, Sedona usually has the most tourists and hikers.
The ideal time to hike in Sedona is in the fall. This time of year, the weather is perfect for hiking, and you can also take in the scenery of Sedona.
What Are The Best Hiking Boots For Sedona?
When you don't know much about hiking boots, it can be challenging to pick the right pair.
But don't worry, I've picked down the top three hiking footwear for Sedona after much testing and trails. Let's have a look at what they are:
1. Merrell Men's Moab 2 MID Waterproof Hiking Boot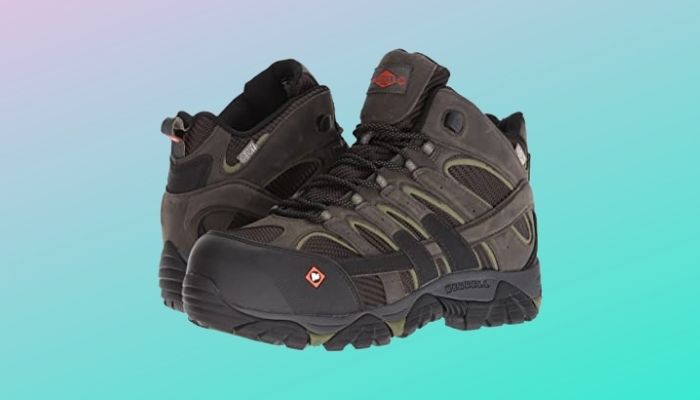 Uppers are made with mesh that allows air ventilation and keeps your feet cool. 

The M Select DRY features don't let water enter the boots. 

Comes with air cushion insoles, acts as a shock absorber, and keeps your feet comfortable.

A protective toe cap is added to the boots to protect your feet from falling objects and sharp things.
2. Columbia Women's Newton Ridge Plus Hiking Boot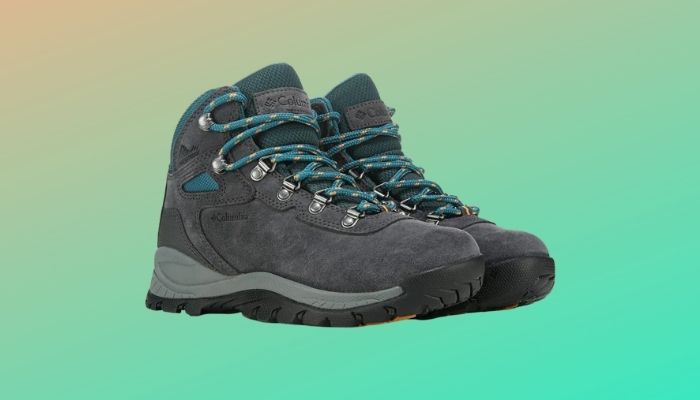 Very lightweight and comfy, allowing you to hike for a little longer.

The rubber sole is slip-resistant, so no worries about slipping on the slick surface.

The boots are waterproof due to full-grain leather and the mesh upper for added ventilation.
3. Timberland Flume Hiking Boot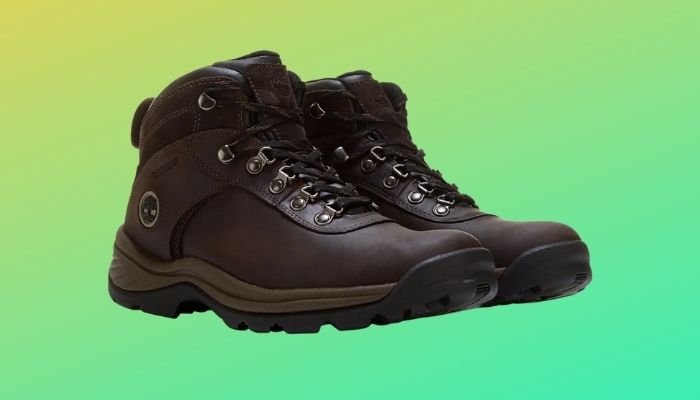 The carbon rubber outsole with lug patterns provides strong traction on rugged surfaces.

The EVA midsoles and footbeds add extra comfort.

Extremely lightweight.
Before You Leave
Sedona is a heaven for hikers; you can hike there while admiring the beautiful scenery.
Whether or not you need hiking boots in Sedona is entirely dependent on the trails you plan to travel. On simple terrains, regular running shoes or boots will suffice, while hiking boots are required on rugged trails.
Was this article beneficial to you? Do you want to add anything else? Please let me know in the comments section.
Happy hiking!