Works are one of the front line of defence for workers in various industries. Any kind of leaks or damage to sole can lead to injuries.So, can you resole your reliable defender?
Don't worry! I've got your back. After extensive research and careful experimentation, I've compiled this guide just for you. It'll answer all your questions and clear all your doubts.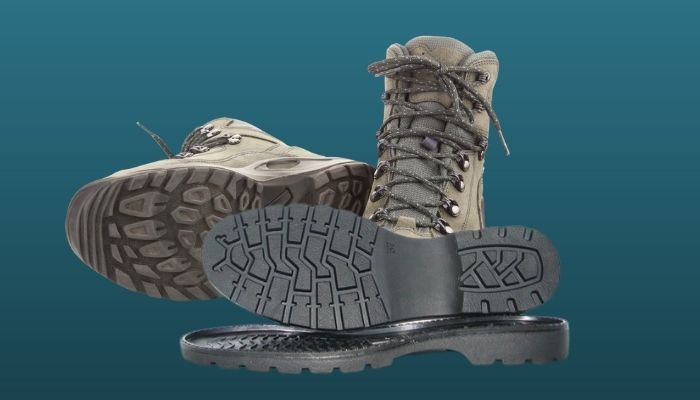 So, without further ado let's get to the point; can work boots be resoled?
Yes, you can definitely resole your work boots. But, not all of them. Work boots that come with welt constructions (sole stitched to the upper) can be resoled. Boots that have soles glued directly to the upper (no welt) can't be resoled.
That's not all! There's more to resoling work boots. Better keep scrolling to know it all.
Can Work Boots Be Resoled?- Answered
Work boots are meant primarily meant for one thing; safety in your work place. They act as a barrier between you and any danger; mainly at the workplace.
There're different kinds of these footwear, depending on the job you do. Some of them come with steel toes, while others come with insulating soles. Some will protect you from flamas, while others will protect you from spinning blades.
If there's any kind of flaw in your shield, your defence shall be breached. In most cases, the sole of the boots are damaged. They may have holes, the tread may completely vanish, etc.
When you see the symptoms, you know it's time to pay a visit to the cobbler. If you see the sole of your boot is stitched to the upper then great news! Your can resole them.
In other words, if your boots come with a welt construction then you can perform this act. What's a welt? It's a layer between the upper and the sole of your boot into which the two of them are stitched.
And, if you see the two of them (sole and upper) are glued together then my frind, it's bad news. There's a high chance you need toreplace. Therefore, it's important to know your footwear inside out.
But, I'd suggest you take them to the cobbler anyway. Since, cobblers these days are equipped with advanced tools and understandings of footwear. Who knows, there maybe a solution for boots without welt.
But before that, check out Is WorkBoots.Com A Legit Website.
Is It Time To Resole/Replace Your Work Boots?
Now, this is the most aspect you need to keep in mind. The moment you notice any kind of fault you should not waste any more time. It's depending on the damage you have to take action (resole or replace your boots).
So, how do you know; it's time to go to the cobbler? Below, I've made a list of symptoms, which will ensure it's the right time.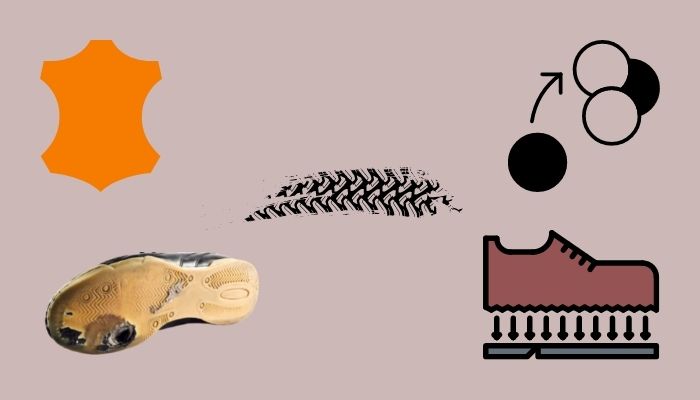 Here are the main reasons to sole your boots:
Thinng of leather 
Work boots are meant to be worn on a regular basis. And, upon frequent use the performance will decrease; it's given. So, when you feel your toes are quite close to the ground then you know it's time to go tothe doctor (cobbler).
Also, follow our guide to know Are Work Boots Business Casual.
Moisture buildup
It's a very bad sign, if you see any kind of moisture buildingup and seeping through to your socks. It'll cause harmful bacteria to accumulate and cause all sorts of bacterial infections.
Holes
Red alert! You're already in the ICU. Soles with holes are the worst kind of combinations. Run to your nearest cobbler immediately.
Sole split
If the sole of your work boots split, then it's time to resolve them. It can cause harmful substances to enter your feet and compromise with your natural movement (which is not good at all!).
Reduced tread
This is one problem that results in million shoes going to the bin worldwide. Reduced tread  will result in less traction and cause to loose your footing. I see many people wearing their shoes to the point where there's no tread pattern at all. And, results they had were not good at all, trust me. Resole your boots immediately.
Check out our epic guide: Can I Wear Work Boots to Ride Motorcycles.
When Should You Rebuild Your Work Boots?
There's a saying; There's a time and place for everything. Keeping that in mind, I'd like to inform you there will come a time when resoling your boots won't cut it any more.
So, when's that time? When you see your boots are starting to cpme apart; the soles splitting, specific stitchings are no longer there, certain parts of the material gone haywire, etc.
This process involves complete inspection of the work boots and taking specific actions to make it as good as new.
Can You Resole Your Boots By Yourself? 
Yes, obviously you can resole your boots by yourself. But, you must have the right skillset and the necessary tool required for the job.
You see, cobblers harness their skills for years. Cutting this, stitching that; it requites patience, perseverance and dedication.
Cobblers who can do the job better is always appreciated. For me, it's a reward for their dedication. They make sure our feet are safe by restoring old shoes, replacing specific parts and by making custom shoes.
If you think, you have the skills then be my guest. Otherwise, don't even bother! Not only will you waste money on expensive tools but also you may harm yourself. Remember, Louis Braille?
Follow our guide to know Why Do Ironworkers Wear Wedge Boots.
What Are Positives And Negatives of Resoling Work Boots?
You may say what how can there be negatives when you can only see positives? Well my friend, there're certainly both of both worlds, when it comes resoling work boots. What are they? I've listed them down for you.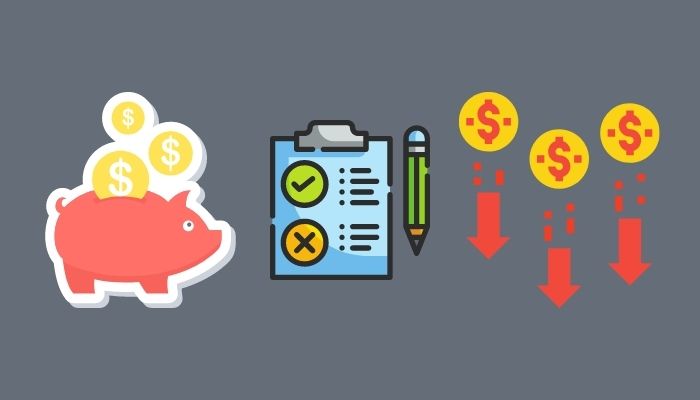 Here are the pros and cons of resoling work boots:
| Pros | Cons |
| --- | --- |
| It saves you money. Isn't it more convenient than buying a new pair? | It may take a lot of (repairing) time before you can wear them again. |
| New boots will take time to adjust to your foot. But, after resoling you'll get a custom fit. | You may harm yourself if you try to do it by yourself |
| Cobblers give you professional service | The upper may not complement the new soles |
| You don't have to discard your favorite footwear. | It may not be worth it, if the boots are cheap. Better you get a new pair |
What Other Boots Can be Resoled?
Did you know, there are boots with other technologies (apart from welt construction) that can be resoled? Interesting, I know! No need to panic, I've noted them down for you. You're welcome!
Hint: It mainly involves stitches.
Here are the other boots that can be resoled:
Boots with Norwegian stitch
Boots with Blake Stitch
Boots with Stitch-down Stitch
Note: If you look at closely, welt stitches are predominantly found in this group.
Check out our separate post: Does Waterproof Shoe Spray Work.
How Much Does It Cost To Resole Work Boots?
Now this is quite the topic! We all want our money spent well, hence we look for the best places and craftsmen. Well, one thing you must keep in mind is the fact that price will vary from place to place, who does the work, the materials being used and the amount of damage being repaired.
Let me give you an example: If you live in big cities like NewYork Or LA then the price will be higer compared to small towns.
But, on average the price for resoling a pair of work boots usually ranges from $25-$55 for half soles and the price will hike upto $35-$70 for a complete sole.
As I said, it depend on a variety of factors. At times the heels may detach from the sole, in that case the cost might go upto $55-$120.
What about small adjustments?
For that you will need to spend a modest amount of  $5-$10. Thses prices were taken after going through a lot of research. You can hold them as the base price, thing might go higher or lower from there.
Can All Shoes Made By Red Wing Be Repaired?
As per their website, not all of them can be resoled. Boots with a welt constructions can be done so, depending on the amount of wear and taer of the sole.
Not all Red Wings, Worx or Irish Setter Boot can be resoled. For further queries you can contact the Red Wing Shoe Company.
Here's the list of services they provide and their prices (as per their official website)
THE PREMIUM REPAIR PACKAGE:
$125.00 (Actual Value: $150.00)
Resole/Heel
Repair hooks/eyelets
Repair minor stitching
Replacement laces
Recondition the leather
Receive a full-size container of the appropriate leather conditioner
A LA CARTE OPTIONS:
Resole (Including new heels, if applicable) – $100.00
Replace heels only – $50.00
Add or change hooks/eyelets – $25.00
Dye boots/shoes (black dye only) – $60.00
Repair stitching – $25.00
Replace gussets – $75.00
Add zippers (only applicable for certain styles) – $60.00
Apply Tuff Toe – $40.00
Repair heel counter pocket lining – $60.00
The Bottom Line
Work Boots can be resoled. But, they need to be of the right kind; they need to have a welt construction. If the upper of your boots are gourd to the soles, then they can't be resoled.
Also, the price of resoleing/repairing your boots varies from place to place and the service you want.
I'd say, know your boot inside out, keep an eye on them on a regular basis and be careful. That's all from me for now. Take care