The L.L.Bean boot is an all-rounder boot that shields your feet from rain, snow, slush, and mud. The fortes of L.L.Bean boots are they are hand-stitched, water-proof, made from top-end, full-grain leather, which makes them the go-to boots for any kind of season.
Personally, as a boot maniac, I love L.L.Bean boots. You can say they are my everyday boots. I come up with so many questions about L.L.Bean boots from my friends, readers. Among these, the most common problem is the sizing of L.L.Bean boots. So thought of sharing with you guys the tips and tricks you should know before buying L.L.Bean boots.
If you don't want to put in ample money in the wrong size boots, you must go through this article and get the shoes that perfectly fit your feet.
This article incorporates:
Sizing chart of L.L.Bean boots
The easiest way to measure your feet
Buying the accurate size boots
Tips for perfect fitting of L.L.Bean boots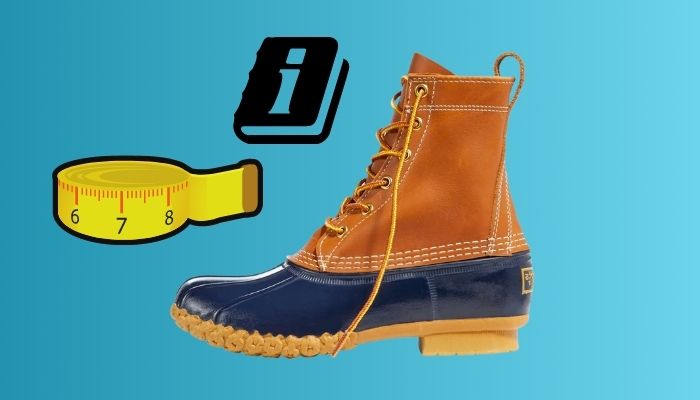 Sizing Chart Of L.L.Bean Boots
L.L.Bean boots have an extensive range of boots collection for males, females, and children. To get the ultimate pleasure of Bean boots, you need to buy boots that fit perfectly to your feet.
Most of us have to go through a rocky road while buying boots because we are unknown of our boot size and make our shoe game easier; L.L.Bean boots provide sizing charts for adults, and children on their website can buy your ideal measurement of boots.
L.L.Bean sizing chart comes in four different boot sizes- the UK, US, Europe, and Japan. So you get options to choose and get your desired length.
Bean boots for men have a size from 4 to size 20 with options to choose your width fittings. Men's boot has three different width fittings- tapered, medium, and wide.
Sizes from 4 through to extent 13 are for women's boot size.
For children, sizes start from 10 and run through to a length of 8.
For more detailed information, you can go through the L.L.Bean boots website.
Here's the L.L.Bean Boots Size chart: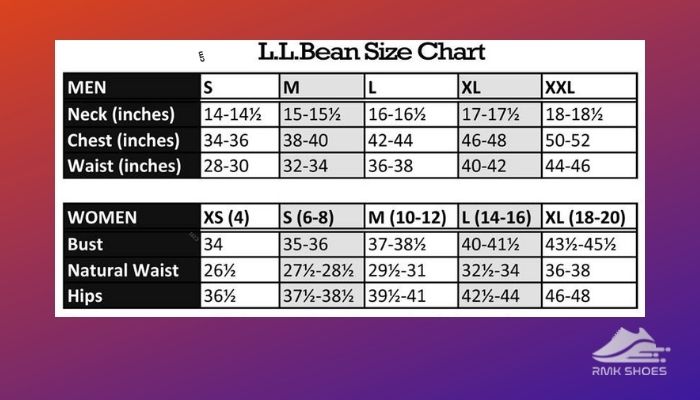 But before that, go through our epic guide how to Break-In Cowboy Boots.
Measure Your Feet At Home
Measuring your feet size in the right way will only get you your exact boot size. If there is any mistake while taking the feet measurement, you will have the wrong size boots. Follow the simple steps and measure your feet size easily.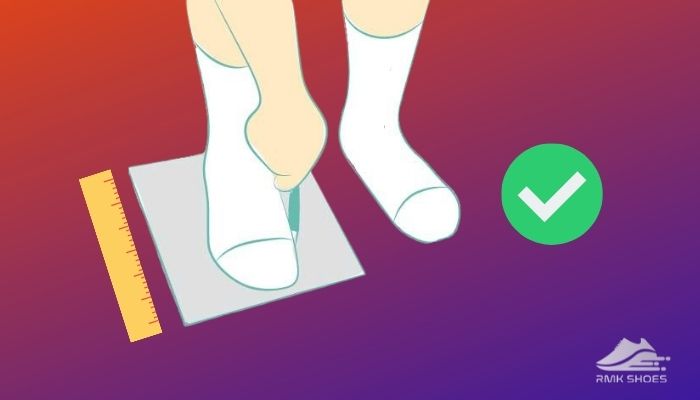 Put your foot on the floor with the heel against an upright linear surface.
Put a ruler alongside your foot, touching the liner surface.
From the end of your longest toes to your heel, measure the distance in centimeters.
Repeat the same process with the other foot.
Things To Remember While Buying L.L.Bean Boots
There are certain things L.L.Bean recommends that you need to know while buying their boots. Firstly, with or without socks, your boot size will vary. Second, the type of socks you are wearing will also alter your shoe size.
Now let me explain in detail when you put on your boots with light or medium weight or thin socks, and if you wear a full-size boot, you have to order one size down from your actual size. Also, if you wear half size boots, then order one and a half sizes down.
Let me give you an example of a clear understanding. Like- if you wear a size of 8 or 8.5, buy a size 7 then.
And when you wear thick or heavyweight socks and wear full-size boots, go for your standard size. But if you wear half size boots, then buy the next size down.
For example- if you wear a size 8 or 8.5, buy a size 8 then.
Follow our other guide to know What Are Stockman Boots.
Guidelines To Getting Perfect Fit Of L.L.Bean boots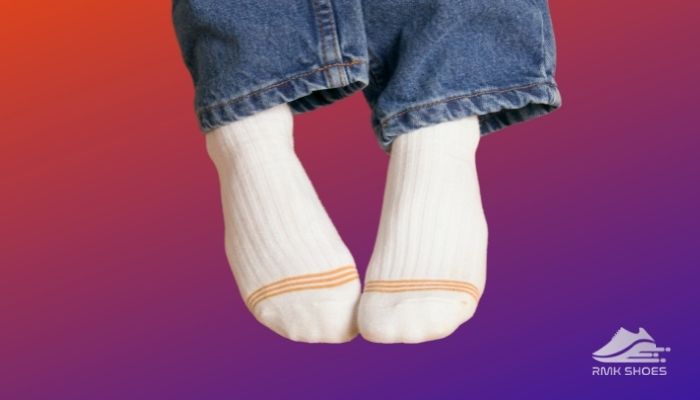 Only getting the right size boots will not give you proper fitting. Except for the exact sizing, there are things that you should follow to get a pitch-perfect L.L.Bean boot. Let's see what these are:
Wearing socks with your shoes is a must. As I said earlier, wearing a different type of socks will change your boot size, so it is up to you what kind of socks you want to wear. Socks protect your feet from having corns and blisters in your feet. Also, in chilly weather, socks keep your feet warm and cozy.
Your feet should have enough space for a jiggle. Your boots should be snug fit rather than a too-tight fit. Ensure the area around your toes is not very tight-fitted or compressed in the forepart of the shoes. There should be space around the toes for movement.
Your boots shouldn't be too big or too small. A small trick to understand this is, wear the shoes, before lacing it shove your feet onwards in the boot. Look over for the room between the heel and the backside of your boot. If the boot's fit is perfect, your finger should be able to fit in between the space without any effort. But if you feel you can't fit your finger, you have to understand your boots are small in size. Again if there is space more than one finger, your shoes are too big.
Your heels should not slide in and out of the boots; it should hold the heel comfortably in its place. If your toes always move forward, your shoes are way bigger than your feet size.
Your instep (the part of your foot's ball and the ankle) should not be too compact. Before buying the boots, check whether you don't feel any pressure in this area because extensive pressure and rubbing can cause swelling in your feet.
Rather than using any shoe liner, try to wear socks instead. Using a liner in your boots will decrease its life span.
In a hurry? Check out my new post how to Distress Leather Boots.
Frequently Asked Questions
How are L.L.Bean boots supposed to fit?
The L.L.Bean boots don't need any break-in; from the very first wear of yours, the shoes will be very comfortable to wear. After years of wearing shoes, you will still have the same fitting and comfort that you once felt in the shop while buying the boots. But getting the exact sizing is a must; only in this way, you can take advantage of your L.L.Bean boots.
What width L.L.Bean boot should you buy?
For boots with 6-inches and 8-inches, they need space for socks, so they run large to their size. L.L. Bean suggests, if you wear thick socks with these designs and if you are full size, then order standard size, and order a half size down if you're a half size.
Do L.L.Bean boots run big or small?
For men and women's boot collection, usually, L.L.Bean boots run a size large. L.L. Beans also provides boots that come in whole sizes, so it's up to whether you pair up with or without socks. I have mentioned earlier in the article about this, so make sure you go through that.
How do you break in boots quickly?
Breaking in the boots is a time-consuming process; within one or two wears, you cannot break in your shoes. But wearing thinner and lightweight socks and loosening the boot laces will help you break in your boots quickly so more area for your foot than cushioning. Your foot also needs a break; for a week, take a break from your shoes. Again, you can try this hack of letting your leather soaked while you are walking; this will make the break-in process faster.
But before that, you check out how to Blouse Boots
Conclusion
I can assure you; you can walk in your L.L.Bean boots all day long without hurting your feet at all. And investing money on an aristocratic pair of L.L.Bean boots will be worth every penny because, with proper maintenance, they last more than a decade. But that's only possible when you get your dead-on sized boots.
Moreover, these handcrafted boots are a must-have for everyone. Make sure to add the L.L.Bean boots in your collection because they are a perfect treat to your feet in any season, especially in winter.
I hope this article will help you to get your accurate sized boots. Don't forget to share your opinion and thoughts with us.