It's difficult to choose one pair among the timeless silhouettes – yes, you've guessed right, I'm talking about nothing other than elegant Dr. Martens.
So naturally, one gets confused to identify the best among so many impressive wear.
To overcome your confusion, I've listed some designs of Dr.Martens and highlighted their features.
So let's stay tuned and make your shopping easier!
8 Best Dr. Martens Shoes
With the iconic style and signature yellow stitching, Dr. Martens has been reigning in the world of footgear since 1960. This boot is an excellent choice whether it's a casual meetup with friends or an informal client meeting.
Moreover, you can wear Martens safety boots in your workplace without hesitation.
Now let's see the top 8 styles of Dr. Martens & highlight their advantages.
1. 1460 Lace-up Boot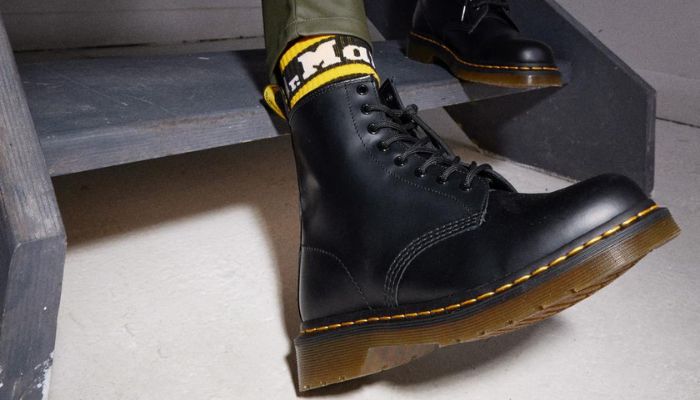 People mostly search for these 8 eyelets designs in the online marketplace and nearby outlets. Made with smooth leather and comes in in 12 attractive shades. It ensures all-day comfort with the arch-supportive air-cushioned sole and long years of durability.
Due to the features, name & fame, people don't hesitate to invest $170 for this travel-friendly Doc style.
At first wear, the footbed feels stiff, however, this issue is solved after the successful break-in of Martens boots. Also, runs somewhat large so usually, it's recommended to go a size down.
2. 2976 Leather Platform Chelsea Boots
Preferable to those who don't like lace configuration and think that lacing up Dr. Martens is an additional time-consuming hassle.
Built with super durable smooth leather. The elastic gussets, pull-on Chelsea style, and 1.5-inch platform height are the most recognizable part of this boot.
The unisex set sells for 200 US dollars. But you can get it on Amazon at a relatively low price.
To get a smart & cool outlook this sleek design is a pretty good option.
If you prefer this similar design for the winter season, purchase the one fabricated with faux fur.
3. Jadon Boot
A chunkier polished style made with PVC outsole and smooth leather. The current price is $200 on its official website.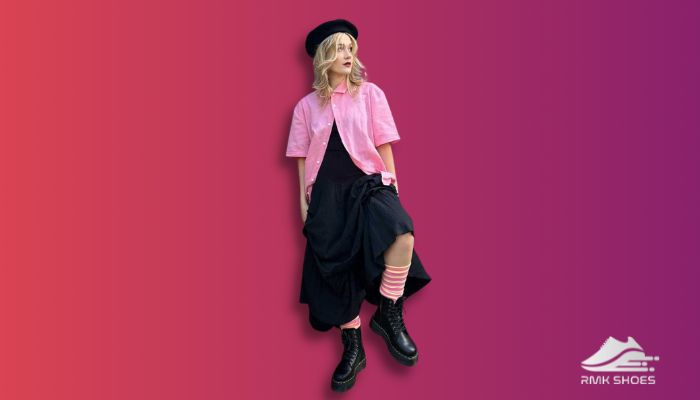 This boot can make you look taller with its 1.5-inch platform and 2-inch heel height. Due to the rounded toe box, AirWair heel cup, and inner ankle zip, you will get a secure feel in this pair.
Although some users say it runs large, I found it fits true to the size on my feet.
Thus, ordering the exact size is safe while you prefer to wear it with socks and avoid toe pinching at the end of the toe box. Because no matter which shoe you wear, your toes shouldn't touch the end of the shoes. Otherwise, many foot issues can emerge.
4. 1460 Pascal Waxed Lace Up Boot
This twist is built with oily waxed full-grain leather which breaks in instantly.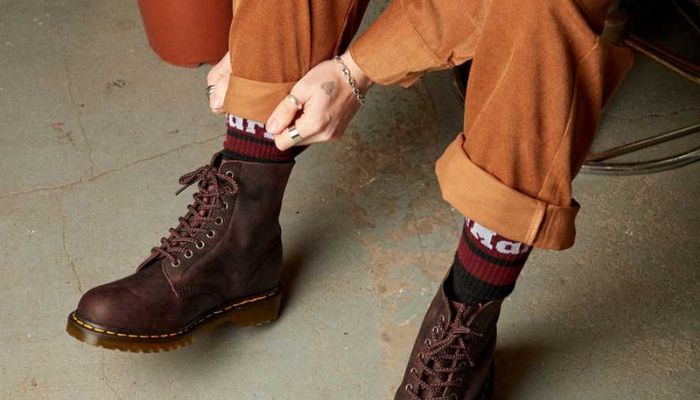 According to manufacturers, this kind of material improves with age. That means no compromise with the longevity of Doc Martens.
If you want to boost your impression in front of others, this matte style is great. The retail price is US $170
Only two colorways and limited sizes are produced. 8-12 US women's and 7-14 men's sizes are available. Some users have also complained that the sole is sturdy and so suggested upgrading the insole.
5. Dr. Martens 1461 Bex Smooth Leather Oxford Shoes
Although Dr. Martens is mostly recognized for its fascinating boots, shoes are also crafted by this iconic brand.
And if you're looking for oxfords rather than boots, add this Bex Oxford shoe by Martens to your cart.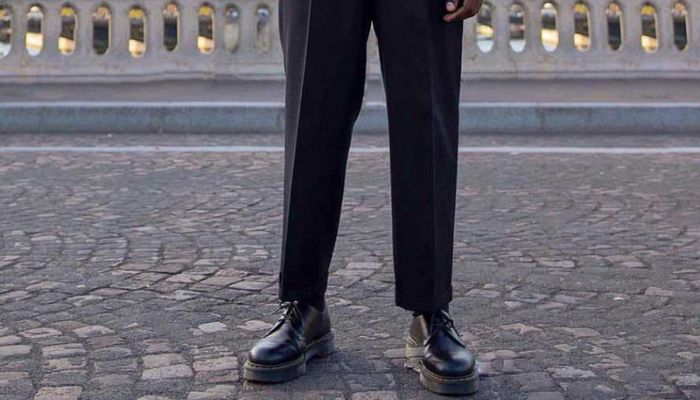 It includes 3 eyelets and a 1-inch platform height. The grooved outsole makes it strong to survive against sloppy terrain. This Doc Marten delivers arch support and comfort during long exhausting hours.
Similar to the previous one, a wide range of color options and sizes are unavailable. You will have to select between black, white, and khaki. In the case of size, 6-14 for men and 5-11 for women's are generally manufactured.
6. Sinclair Milled Nappa Platform Leather Boot
Could you guess the most convenient feature of this pair?
You've got it! It's nothing other than the removable zipper, which helps to put on and take off the boots easily. Though the design incorporates metal eyeholes and lacing, it's for show. That is, it's just for enhancing the appearance.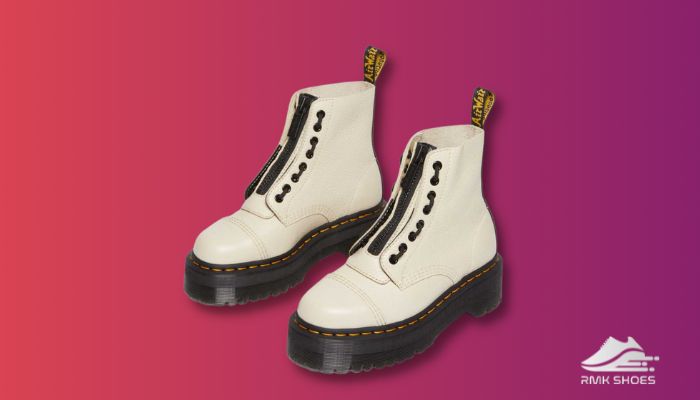 While you're in a hurry, unzip the boot, place your feet inside, and lock the zipper. That's all you've to do to gain the benefits of this footwear.
Generally, this true-to-size pair costs $200. However, it varies up to $140 depending on the colors.
The craftsmen make use of delicate pebbled leather to construct the durable set. Apart from the traditional black and white color, it also comes in shiny burgundy, peace beige, and parchment shades.
Cons: Requires enough effort and a long time to break in (around 3–4 weeks)
7. 1460 BEX Crazy Horse Leather Lace Up
Dark brown color, yellowish tone lace, and matte finishing – all of this together offer a vintage appearance for $180. Adds extra level to your original height with its 1.375-inch Bex sole.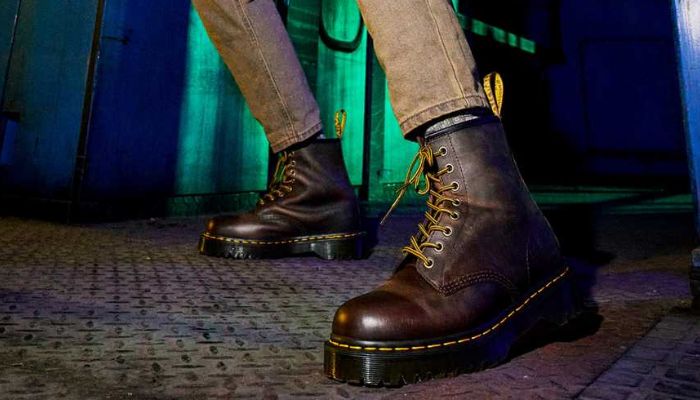 The toe box is not so spacious. Consequently, wide feet owners are unable to flex their toes inside this shoe, however, it is suitable for narrow to average width.
When I went trekking with this pair on, I faced a bit of squeaky noise. And with the help of talcum powder, I succeeded in stopping this doc martens from squeaking.
8. Rometty Wyoming Leather Platform Chelsea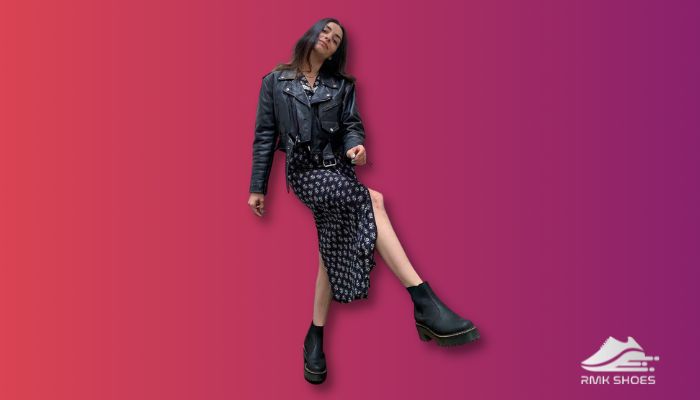 Composed of Wyoming, which is a scratchy leather with an oily finish. Surprisingly, pairing with this footwear will provide the taste of high heels and boots at the same. The platform height is 1.125 inches and the heel is almost 2.5 inches.
This pair is only for women. 5-11 US size is available which sells for only $180.
Which Dr. Martens Should I Get First?
You should try the 1460 Dr. Martens Lace Up style – the most recognized pair of this classy brand. Depending on the material type, Martens now officially avails 129 shoes under this 1460 lineage. You can choose any, but conventional black and white color is more demanding.
The best-selling product is the 1460 smooth leather lace-up boot. You can style this Dr. Martens with almost any outfit, such as ripped jeans, blazers, and even a fancy gown.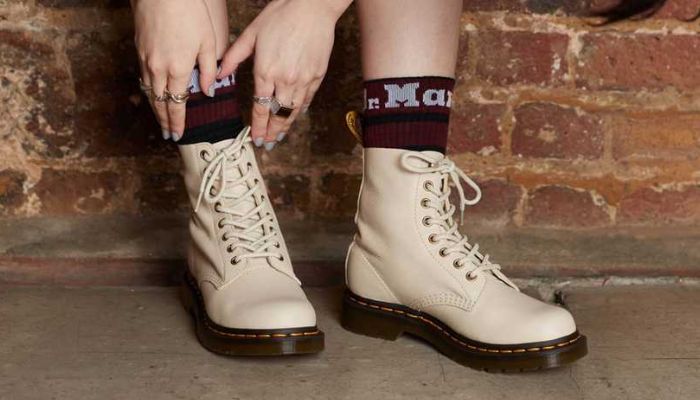 Besides, Faux fur lined leather, milled nubuck, BEX, suede, nappa, harper, and patent leather are used to construct the gorgeous boots of this series.
If you wanna stay away from animal-derived ingredients, you will get multiple vegan Doc martens besides the regular editions. They are produced with PU and synthetic leather. For instance, vegan 1460 Felix, Vegan 1460 BEX Mono, Kemble lace-up vegan boot, etc.
However, fake versions of this particular line are also within reach. So buy from a genuine shop to grab the real doc martens only.
Are Dr. Martens Good as an Everyday Shoe?
Comfort, durability, and a good look, all are packed with a pair of authentic Dr. Martens. So whether you go on a daily walk, or rush to various destinations as a delivery boy, this punk rock boot is a good pick as an everyday shoe. And it never disheartens you to provide support.
If you look at the interior of Dr. Martens, you will notice the cushioned sole. The exterior side of the upper is bold. After placing your feet inside the shoe, you will feel its comfort and support. The toe box is firm enough to protect the forefoot.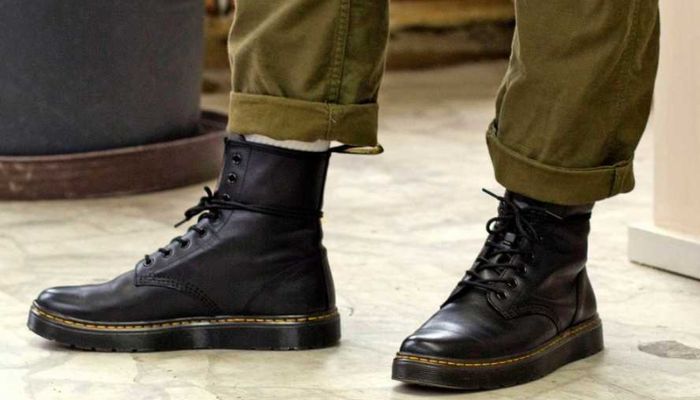 Its ankle-length height ensures adequate safety for users' feet. Consequently, Dr. Martens is considered an excellent work boot.
The boots from this reputed brand are Podiatrist certified. Slip-resistant property is inserted in some designs. So if you've to work on flat slippery floors of restaurants, shopping malls, or supermarkets on a regular basis, wear out these non-slip boots.
In a nutshell, Dr. martens are good for feet. And relying on them for everyday purposes doesn't have any negative consequences. Rather, embellish the tone of your charming appearance.
Wrap Up
Meanwhile, the best-selling Dr. Martens and their features are known to you. No matter which one you purchase from this list, you won't regret it.
So without any delay, just invest bucks in your desired pairs.
If you've any further questions, just drop them in the comments below. For now, pair with stunning Dr. Martens.