As a boots enthusiast, your closet must contain at least a single pair of those yellow stitched Doc Martens. Being such a geek, it's obvious you wanna know their longevity and longing to extend the lifespan if possible, right?
Well, find it yourself!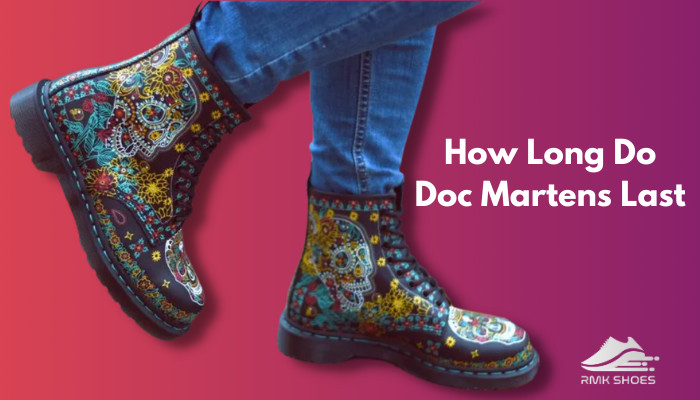 In this article, I'm sharing all the gathered information about Dr. Martens' durability that I compiled from customers' experiences, including mine. So, let yourself be enlightened!
How Many Years Do Doc Martens Last?
Dr. Martens shoes last at least 5 to 20 years, even more than that. With proper care, the leather shoe serves you for a lifetime. The full-grain leather makes them the most durable boots which they're popular for!
However, Doc Martens shoes can exceed their expected lifespan if being taken care of properly on a regular basis. Regular conditioning using a good quality leather conditioner makes the leather soft and reduces cracks tendencies.
The insole of Docs is a little stiff. Thus, they tend not to lose more, and that material ensures longevity.
Moreover, you can replace the sole if you find any issues; the replacement would rather offer your boots extra life!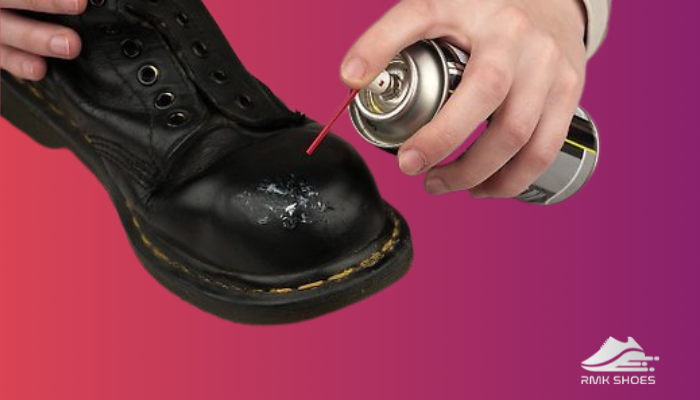 The longevity of doc martens also depends on how the user wears them. And despite being heavily used without getting enough care, the leather DM lasts at least 5 years easily.
You see, that's how durable these boots are. They haven't become the epitome of toughness like that!
The soft cushioning footbed provides the ultimate comfort that you want to wear daily after feeling such solace. Wear your DMs worry-free as you'll surely be enjoying these bad boys for at least another 6 years.
My first pair have already lived for 17 years, and I'm expecting more, say 5 years at least!
However, you can wear your Dr. Martens pair with every outfit. These shoes easily blend with any modern or trendy rebellious style.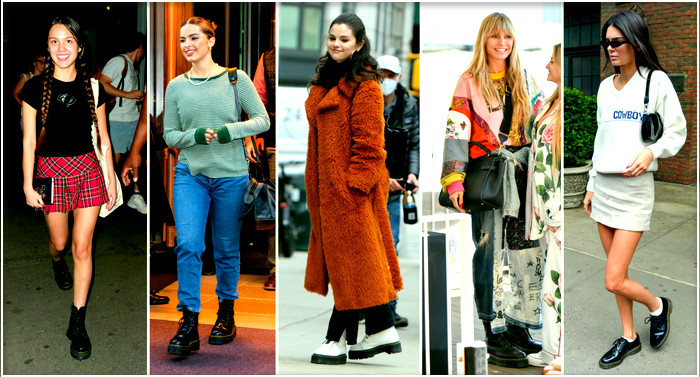 To know more about Doc styling, read the separate article on How To Style with Doc Martens?  
How To Enhance Dr. Martens' Lifespan?
It is possible to enhance your beloved boots even after a long period of time. All you need is to follow some easy yet effective methods.
Let me share one of my own experiences with my DM.
It was the year 2015, I found a regular 1460 DM from a thrift shop. It looked a bit older and seems just started wearing out. I made it home and followed the methods I'm gonna mention next. After a bit of polishing, the result was amazing. Look how they're shining yet still now!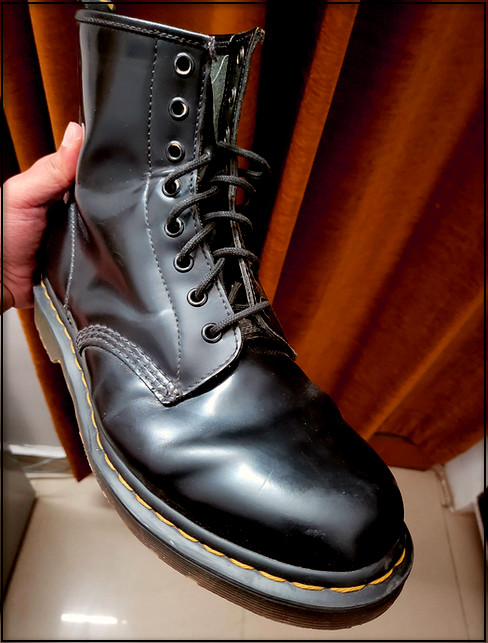 So keep reading further to know how easily using a few materials can boost your shoes' longevity at home.
Here are the most common process for prolonging your DMs:
Use The Mink Oil
Generally, Dr. Martens shoes are made with full-grained leather, and this leather's natural moisture fades out with frequent wear.
Consequently, the crack tendency enhances. And mink oil is the solution to reduce the crack tendency. You must condition them properly to get a better result.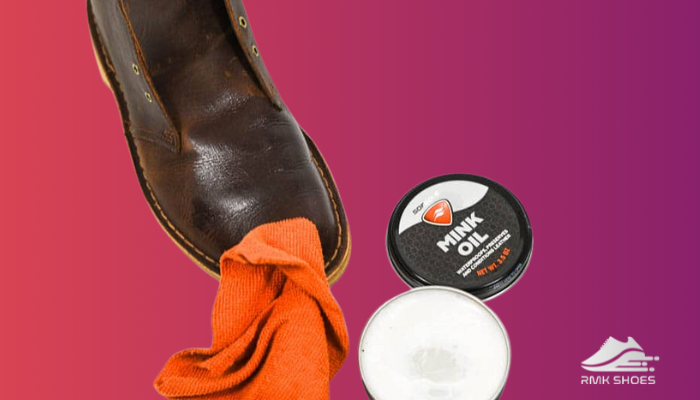 Additionally, This oil helps to soften leather boots and is well-known as a conditioner for leather shoes. Tell me which branded mink oil you choose for your Martens pair.
Apply the Balsam Wax
The Dr. Martens brand itself manufactures the Balsam Wax to restore their boots. This material polishes and shines your footwear. But the well-featured wax offers recondition with polish.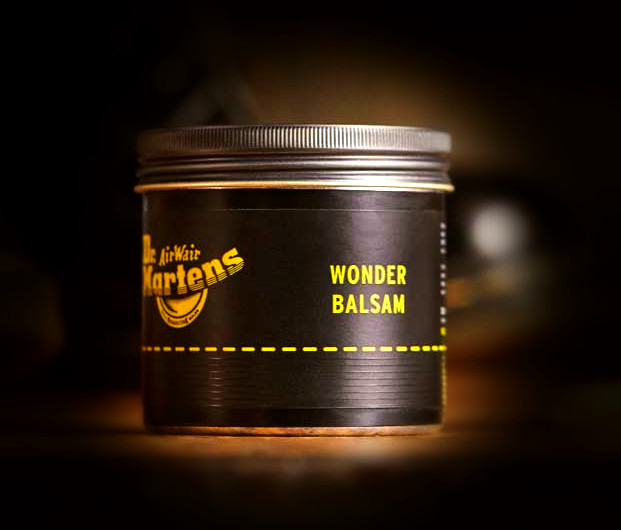 Besides, the balsam wax helps to avert the water damage tendency and offers a rejuvenating look.
Use The Shoe Polish
Regular polishing revives your shoe outsole and keeps them more aye-catchy. A good shoe polish also restores your doc pair or other leather boots.
Avoid Conditioning with The Saddle Soap
Saddle soap is a crucial component for cleaning and conditioning your Martens pair. Because other soaps enhance the crack trend, avoiding them is a safe game.
Alternate Your Pair
As I have already said, longevity depends on how often you wear your shoes. So, get some extra pairs and use them in a cycle; each pair will go much longer than you think.
These are the most common procedures to maintain the boots at your home easily. So, just follow any of them to get a better result.
However, we have another guide to stop the annoying squeaking noise from DMs. Give it a read!
How Long Do Vegan Doc Martens Last?
The vegan Dr. Martens can rock for 5 to 20 years. As the longevity depends on how you use your pair, an exact number would be bold to say. The vegan docs are manufactured with polyurethane mixed synthetic leather for the outsole. Thus, these are more durable than the regular ones.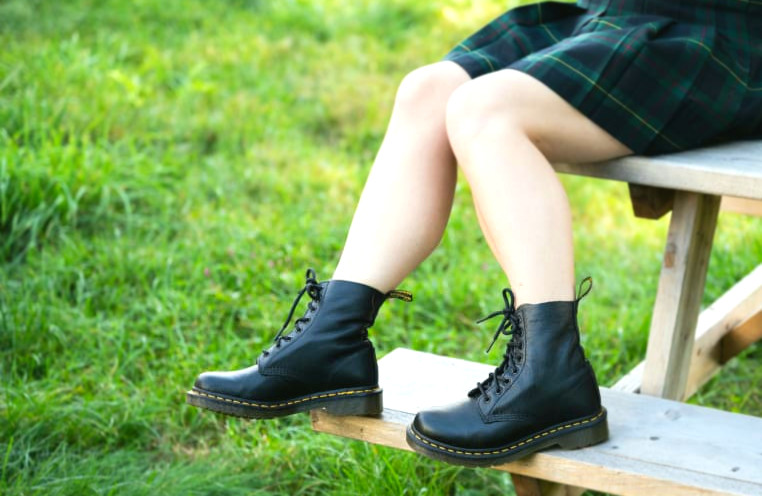 The brand always claims its vegan leather is durable, like its full-grain leather. And yes, I found the same as they claim. After 12 years of using still, that shoe looks the same.
Luckily, I had a pair of vegan doc martens and purchased them for their exotic looks, but after wearing them, I became its die-hard fan. The pair is breathable, waterproof, comfortable and filled with top-notch features.
However, the outsoles are the same in both shoes, with an outstanding grip. With just a little care, your vegan DM will last longer than you think.
Just store them in a dry box and keep them away from the sunlight because the direct UV ray might defuse the leather color and longevity.
Follow the same rules you use for your regular leather Martens to expand their life cycle. Always keep them dirt free, and regularly moisturize them. The vegan Docs are easy to break in. The pair just need three or four weeks to complete the procedure.
Read our separate article to know the key differences between Vegan Dr. Martens and Regular.
Do Dr. Martens Wear Out Easily?
Being famous for their durability, Dr. Martens don't wear out easily. After heavy use, no one ever claims their Docs pair deteriorates within 2 or 3 years. The shoe must serve you for more than 5 years.
Though the lifetime guarantee is no longer available as the brand discontinued its life range guarantee on 31 march 2018, they're still providing the promised support for the customer who bought before 2018.
So, those who purchase Doc Martens will be guaranteed before declining the agreement. DM always repairs or replaces shoes with the word Guarantee For Life on the sole.
But they never offer their England-made shoes for replacement. And Dr. Martens declare that in their terms and conditions.
Check the policy here.
Which Dr. Martens Last The Longest?
Every pair provides a long-lasting journey for their prominent customer. There is no specific DM model that lasts the longest. But according to customer reviews and feedback, pick the shoes made in England.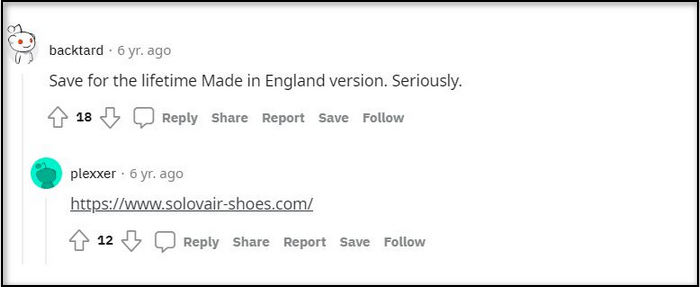 However, I didn't find any differences or extra facilities in any of them.
If you find England-produced boots, place your order as fast as possible because only 2% of products are made in England, while others are made in China.
Their vegan and leather shoes are well known for their surprising lifespan. So, according to my opinion, choose any model that serves you more than you expect.
If you wanna break in your beloved boots overnight, see our other article to get effective tips on Breaking-in Dr. Martens Overnight.
Look Before You Leave
Though Doc Martens lasts for 5-20 years, the longevity solely depends on how you wear and care for them.
However, you read all the necessary information about Doc Martens' longevity and how to extend that. For any additional queries, comment below.
And don't forget to tell me about your experience with your beloved Martens.