Vapormax is part of the lifestyle lineup of Nike sneakers. It's the most lightweight sneaker in the Nike Air Max series.
A stable gym shoe is essential in your workout session. Vapormax is the prominent durable shoe in the Nike lineup. Many users prefer Vapormax for their daily outdoor training.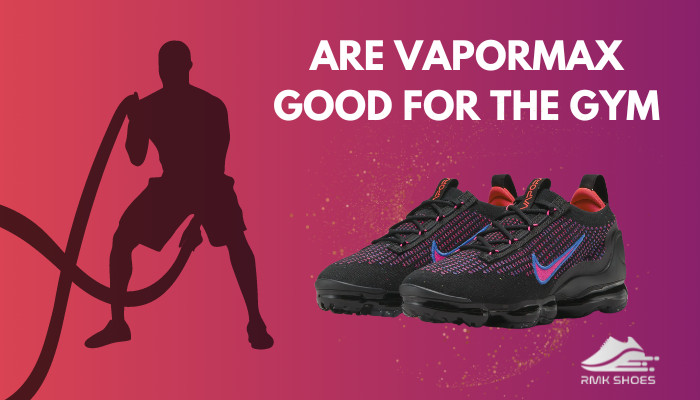 If you want to buy a pair of Vapormax shoes and wear them at the gym during exercise, you will find all the answers you are looking for here.
After using a couple of pairs of Vapormax while working out, I'm here to share my experience with the sneakers.
To better know all facts about Vapormax, keep reading till the end.
Are VaporMax Good For The Gym?
Many of us love Vapormax for its cushioning feature. But when you ask if it is suitable for the gym, then the answer is quite confusing. It depends on which type of component you use in the gym during a workout.
In 2017, Air VaporMax replaced the Flyknit top with flexible fabric and artificial material for significantly reduced weight.
Flyknit technology is well renowned for being flexible and ultralight.
Nike Vapormax offers an updated threading system and exterior heel design for extra security while you workout at the gym.
If you randomly workout for your health, then Vapormax would be enough for you, But if you Are going to the gym for your bodybuilding purpose, then Vapormax is not your thing.
Check out our separate post to know Does AJIO Sell Original Nike Products.
For the following reasons, Vapormax is not suitable for the gym:
Curve Sole
You shouldn't use this shoe for vigorous exercise. Vapormax offers curve and cushioning soles, and curve soles never provide a better grip than flat soles.
The most important nature when choosing your footwear for an excessive workout is to use flat sole shoes at the gym. Nike VaporMax never offers any flat-sole shoes.
Congested Toe Box
You should wear little roomy shoes when you work out at the gym; your feet need some space for inward rolling. The Vapormax fits well with your feet, but Your feet won't sweat a lot because the upper is quite breathable.
Ultimately, gym instructors need to choose the ideal shoe for better traction.
Midsole Support
Vapormax provides you with a very cushioning midsole, while you need a solid midsole at the gym for stability. If your leg shakes during exercise, you might get hurt. Midsoles play a vital role in your gym time.
Nike Vapormax is especially suitable for light and casual exercise.
High Heel
High heel in an exercise shoe is dangerous for your ankle.
You need maximum support when lifting any heavy barbell or using an olympic weight bench. In Nike Vapormax, the heel length is a little bit higher than the other workout sneakers so that it might hurt your leg.
These are the must-have criteria for a gym shoe when you go through a heavy workout. Nike VaporMax never offers you that. If you need a workout shoe, then you better choose another footwear.
If you want, you can use the Vapormax shoe as your ideal gym pair, but just for treadmill running and upper body exercises.
Here's the Main Difference between Nike Tanjun vs. Roshe.
Essential  Factors About Nike VaporMax
Nike Vapormax flexible shoes are one of the lightest shoes in Nike's vast collection.
After starting the Air Max series, Nike always tried to stand in their own benchmark. Nike wants to launch a better version of its own previous collection.
When Nike first introduced their air max range, that model created a craze among youngsters for their compressed air bladders under and within the midsole, making them comfier.
For their extra cushioning midsole Air Max has been widely popular for those who regularly wear sneakers.
After two decades, they unveiled the Nike Vapormax in 2016, which broke the air max standard level and set a new line of comfortable wear. Vapormax shoe design with fly knit upper with the full-length air unit.
The Vapormax model traditionally integrates the flyknit construction and excludes the midsole sock liner, which makes them lightweight and bouncy. Nike Vapormax is well-known for running shoes.
Actually, they are meant to be lifestyle sneakers, but their featherweight feature inspires users to run.
For extra padding, durability, grip, and flexibility at the bottom, layers of material are typically glued together during the construction of shoes.
One of the notable aspects is making that shoe most flexible and airy Nike uses the more slick products on them and makes them only 8.9 oz. Your feet will look stunningly covered in the Vapormax.
You may also like to read: Adidas vs. Nike Sizing.
Is Nike VaporMax Suitable For Running?
They are not intended to be high-performance running shoes. Even so, it does not restrict wearing them while running.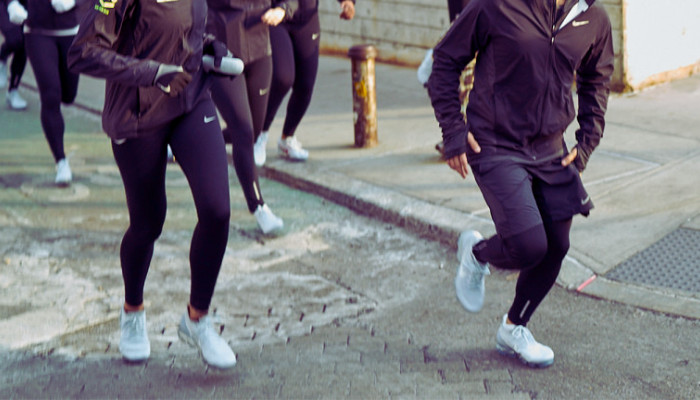 The Nike VaporMax's design prioritizes additional safety and flexibility for a lighter and more cushioning experience.
The most renowned model of Vapormax shoes is the updated version of the original Nike.
Perhaps Vapormax is not the best flexible running shoe, but it is extremely cozy for athletes in the running time. It offers the users a snug fit that is more supportive than other specially designed running shoes.
Running in the VaporMax Flyknit is enjoyable because of its full-length Zoom Air units.
On a hot summer day or rainy day, your feet feel lifeless without breathability. Vapormax offers you a breathable upper for everyday purposes.
Including its urethane lugs, the Vapormax is an excellent shoe with a stability feature.
The Vapormax Flyknit model is the best running option because it properly grips the ground and prevents you from falling.
More importantly, no running shoe type is ideal for everyone because everyone has a unique posture and dynamics. You have to choose your perfect pair by your own requirement.
To know in detail about running in Vapormax, please check my other content. Are Vapormax good for running?
Follow our guide to know Are Nike Air Max Good For Running.
Who Prefers VaporMax Most?
A person who demands the ultimate padding support without compromising comfort, lightweight, or adaptability.
Through over a thousand miles of testing on various surfaces and climates, the VaporMax is the most thoroughly tested pair of Nike shoes ever.
The Nike Vapormax shoes are appropriate for a variety of running speeds and conditions.
If you're looking for additional heel or ankle support, then Vapormax is the surefire option. The traction and grip are especially helpful if you frequently run on uneven ground.
Are VaporMax Good For Basketball?
No, Not all Vapormax is suitable for basketball. But the specially designed Vapormax 2020 flyknit is ideal for basketball.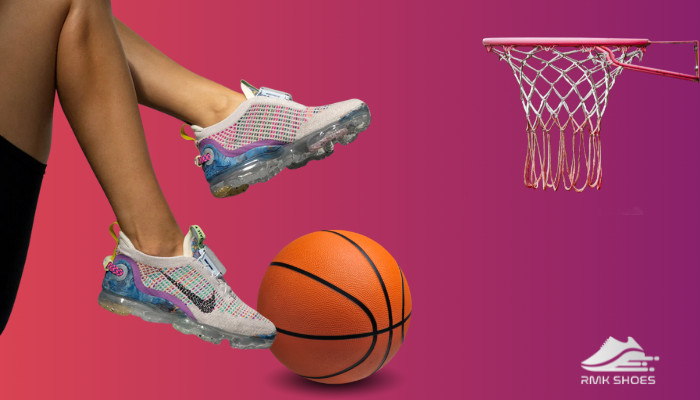 After various tests, the Vapormax Flyknit model is frequently cited as the perfect addition for a basketball player. I love the flexibility and ventilation of Flyknit uppers.
The Vapormax 2020 Flyknit from Nike has recycled polyester fibers, Which is a little cozier than other Nike shoes. It is preferable for any season and any purpose along with such sports.
If you want to buy a pair just for playing basketball, I suggest you check the Nike sports shoe collection carefully before picking any pair.
In fact, a number of good athletic shoe designs could be inappropriate for somebody, along with some sportsmen.
Related content you should read: Are Nike Air Force 1 Good For Walking.
Before You Leave
Nike Vapormax is famous for its casual outlook, excellent ankle support, and extra padding.
The Vapormax shoes cost a lot of money along with all the features. There are more options if you're looking for gym shoes with a lower budget.
I sincerely hope this information will help you find your perfect pair for the gym.
Which component did you find to be the most fascinating and useful? Please let me know in the comments.