Do you want to buy Nike items from AJIO but seem to be unsure about their authenticity?
Relax! I'm here to clear up any confusion that you have.
I received several inquiries about whether AJIO sells genuine Nike items, so I decided to do in-depth research to dispel all of your concerns.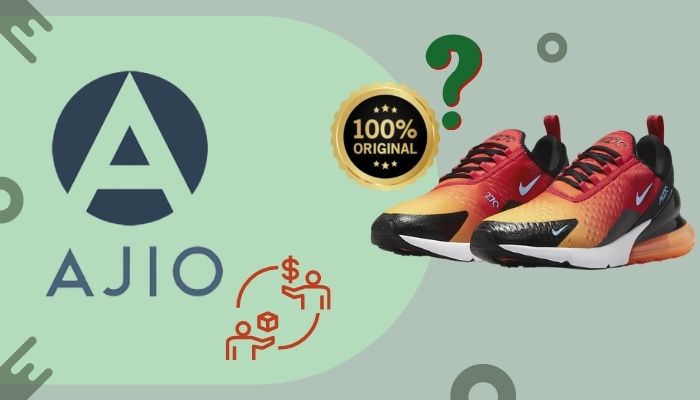 So, first and foremost, does AJIO sell original Nike products?
Unfortunately, the majority of AJIO's Nike products are not authentic. The AJIO merchants say the items are original and charge the price of original products, but deliver the first copy or replica products instead. However, there are a few AJIO sellers that sell genuine Nike items.
That's not all; there are more tidbits of information in this article that will prevent you from buying counterfeit Nike products. So stay tuned with me.
Does AJIO Sell Original Nike Products?
AJIO is an Indian fashion and lifestyle company where you can get renowned brand clothing, accessories, and footwear all under one roof.
However, many individuals are skeptical about the authenticity of AJIO items.
And why not? Since AJIO sells mass products of various brands, forgery is most likely to occur.
As a shoe enthusiast, the most frequent question I get is if AJIO sells genuine Nike products.
Hundreds of questions concerning Nike items convinced me that the brand still has a loyal following.
That's when I started looking into AJIO and Nike's authorized retailers, and I was quite baffled when I discovered the truth.
Let me answer you in short and crisp, the Nike products sold by AJIO are not original.
From the appearance to the pricing, everything about the Nike items on the AJIO website is ditto as the original one.
At first glance, they may seem very genuine, but once you touch and feel the product, I swear your expectations will be shattered.
I wouldn't blame AJIO for selling counterfeit goods because AJIO is one of Nike's authorized retailers. However, it is the sellers that commit fraud with large customers by selling fake Nike merchandise claiming to be authentic.
And since most people can't differentiate between original and fake products, they buy and wear the fake Nike, thinking they are original.
But don't you worry, in the latter part of this article, I have briefly explained how to spot counterfeit Nike. So don't forget to read till the end.
Also related: Nike Lunarglide Substitutes.
Does AJIO Sell Counterfeit Nike Products?
Not all, but most of the Nike products sold by AJIO are counterfeit. AJIO's Nike items may look 100% genuine, but they are fake and made from low-grade materials. However, some trustworthy dealers offer authentic Nike products, and you'll need eagle eyes to detect the real ones.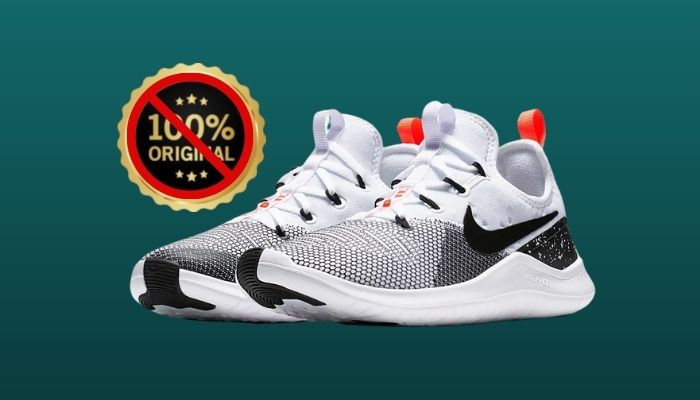 You may be wondering how I arrived at the conclusion that Nike items from AJIO are fake. Don't worry, I'll respond to that as well.
See, AJIO will always say that they sell real stuff, which is partially true.
Customers are the ones who provide an unbiased review. That's why I looked through various forums and questioned several friends about their experiences with Nike items purchased from AJIO.
According to a poll, the majority of individuals are unhappy with their Nike items bought from AJIO.
Their Nike sneakers are ripped apart and have no durability after 7 days of purchase, while an authentic Nike may last up to 5-6 years.
While others, Nike had glue stains, dangling threads, bad stitchings, and, most significantly, were of poor quality.
On the contrary, few customers are very satisfied with their Nike bought from AJIO and using them to date.
You need to have a good understanding of spotting fake products; otherwise, you will be looted.
Does AJIO Sell Original Products?
Not all, but most of the AJIO's items are genuine. AJIO sells things at a minimal price, leading many customers to believe they are counterfeit. However, many real dealers provide only branded and authentic items at a low cost. The AJIO sells original Levis, Puma, Skechers, and many other brands.
AJIO boasts over 2000 recognized brands and is one of the top digital commerce platforms where you can get all of your fashion and lifestyle necessities.
AJIO is well renowned for producing high-quality goods at a low price. Customers are quite pleased with their service because the majority of their things sustain for many years.
But alas! That is not the case for all AJIO items.
Many people claimed that the things they purchased from AJIO were of poor quality and duplicates. The worst thing is that AJIO's return policy is terrible, and they don't take consumers' feedback/complaints seriously.
Let me tell you about an incident that happened to a friend. He got a pair of sneakers from AJIO; unfortunately, the sole fell apart within 8 days.
The shoes were neither inexpensive nor unbranded; instead, they cost a handsome amount. My friend contacted AJIO's customer service and requested a replacement. However, they refused a replacement and hung up the phone.
Later, my friend discovered that the pair of sneakers he purchased from AJIO were counterfeit, causing the sole to erode and rip apart.
This type of unprofessionalism is not expected from a well-known brand like AJIO.
So, before you buy from AJIO, always do thorough research on the product and put your bet safely.
Related content you should read Adidas vs. Nike Sizing.
How To Identify Original Nike Shoes?
Replica or first copy Nike shoes are everywhere. Dishonest sellers are selling low-quality Nike sneakers under the guise of originals in order to make a profit. Amidst huge fake Nikes, it is difficult to spot the original ones.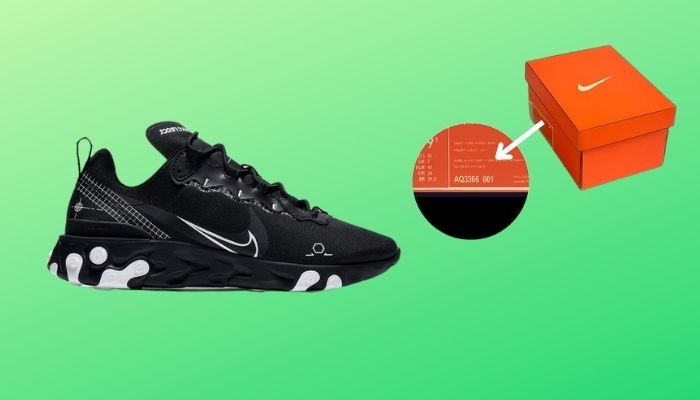 Though counterfeit Nikes seem identical (99 percent of the time), there are some red flags that may readily let you determine they are fake.
Here are the tips for identifying original Nike shoes:
The Nike sneakers should be packaged in their original box, bearing the Nike emblem. However, if you get Nike shoes from AJIO, they will arrive in an AJIO-branded packaging.
Genuine Nike sneakers are softer and more comfortable right out of the box, but counterfeit Nike shoes have a more plastic-y feel.
Original Nike shoes should be trademarked.
On the packaging and inside the shoes, Nike sneakers have the same SKU (Stock Keeping Unit) number. If the number is missing or different, the Nike sneakers are counterfeit.
To avoid forgery, buy Nike sneakers from their official website or authentic and trustworthy websites.
If you encounter new Nike shoe designs on any website before their official release date, they are most likely fake, so don't fall for them.
Nike sneakers with a big discount or at a lower price than the official price are fake, and purchasing them means you will be scammed.
You may also like to read: Nike Tanjun vs. Roshe.
Before You Leave
To summarize, not all Nike products sold by AJIO are counterfeit; there are many reliable dealers that sell 100% real Nike products.
Make sure to do your homework before ordering Nike items from AJIO at random to avoid being scammed.
Last but not least, don't be fooled by 80 percent to 90 percent discounts on Nike sneakers on odd websites; they are fakes.
That's all I've got for this piece. Did you find every answer you were looking for? If you have any questions, please leave them in the comments section.