I have often encountered this question: What do the M and W stand for in boots?
Shopping for boots without knowing what M, W, and such abbreviations mean can be quite challenging. Since they determine the sizing, knowing what they mean is important.
This is why I have done the research and gathered all the information that you need to know regarding M and W.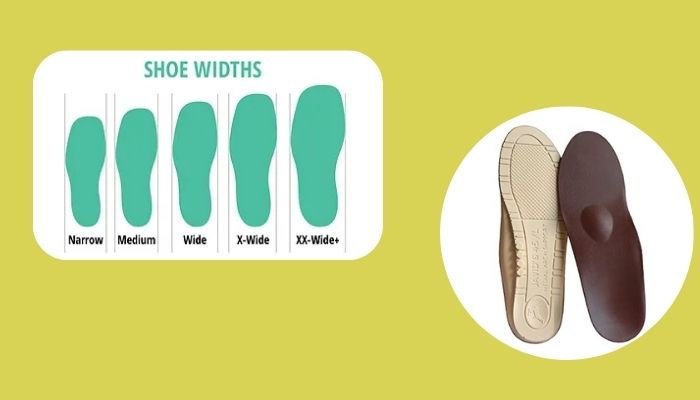 So, how do you know which one is the correct size for you?
M and W determine the width of the boots, where M stands for medium and W stands for wide. They play an essential role in perfectly sizing your boots to get the most comfortable and practical fit for your feet. So if you have narrow or wide feet, you can pick the size according to your preferences.
To know the answer to all your questions related to determining the perfect size for your boots, read this article till the end to become a sizing expert yourself!
What Does M And W Stand For In Boot Sizes?
When buying shoes, the sizes you get generally only focus on the length aspect of the sizing. So as you are sizing up, the length increases, and the width increases along with the length.
So, if your feet are size 7 but relatively wider or narrower as compared to the regular size 7 then you are in no luck because you have to settle for the standard width that the shoes come in.
But luckily, when it comes to boots the sizing is often further broken down to take the width into consideration.
This is where M and W come into play, where M stands for medium width and W stands for wide width – both referring to the width of your feet.
So, with the help of the width sizing, you can find a pair of boots that frames and fits your feet accurately.
Unfortunately, not all brands have embraced the multi-width sizing catalog, instead, they simply offer the standard width for each shoe size. However, over the years many large brands have introduced multi-width sizing to their boots for the optimum fit and comfort.
Check out our separate post: Is There A Big Difference In Half-Shoe Size
How To Pick The Right Size For Yourself?
No two feet are the same, so when buying shoes, you must take into consideration all the aspects of the shoe – whether it's the length, the width, the dept.
When it comes to sizing your shoes, you know the drill already. But when it comes to determining and choosing the perfect frame that is the best fit according to the shape of your feet, many people are pretty lost.
Even though M and W are the most common width variations you will come across, other widths are also available for some boot brands.
They include N and WW (or XW) which stand for narrow width and extra wide width respectively.
For some brands, women's boots have another additional width sizing which is SS which stands for super slim or extra narrow, for exceptionally narrow feet.
So, how do you pick the right size and width for yourself?
Well, to begin with, know the size of your boots – if you don't know the size of your boots you can easily find out by measuring your foot and comparing it to the size guide.
Also read, Do Crocs Come In Half Sizes
Once you know the size, you have to choose the width.
Remember that with increasing width, the depth and space inside the boots also increase. So, if you are a size 10 and size 10M feels a little too cramped for your feet, I would recommend that you opt for 10W or 10WW.
However, before you choose to opt for a WW size, you might want to consider something important.
Boots might feel a bit rigid or tough when you initially wear them because you will have to break in the boots eventually to get the best fit out of them.
So, to put it simply, if your feet are not too wide, then you should get size M. This size will give you sufficient space at the front and narrower down the boots at the heels.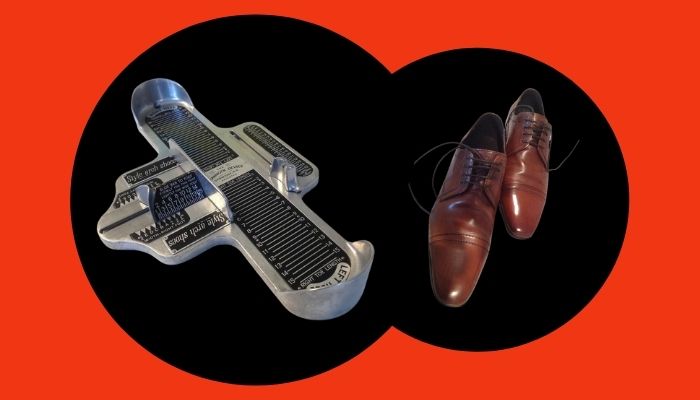 Follow our guide to know how to Clean Clarks Desert Boots
On the other hand, if you have wider feet, you should opt for size W. The depth and space inside the boots will be much greater than that for M.
Thus, if you get size W instead of M, this will give you enough space throughout the entirety of the boots to comfortably wear your boots.
If your feet are too slim for the M width boots, you must try the N width sizes. Believe me, the difference in the width can be life-changing when regards to the comfort and fit of your boots!
However, if you have exceptionally wide feet then the case is different.
If you can't seem to find comfort even in the N or W sizes, then you can try the sizes SS or WW/XW for the best and most comfortable fit.
If you still can't find the perfect size after fidgeting with the different widths, you might want to try sizing up or down half a size to see whether the dimensions of the boot fit you better then.
Also, follow our other guide to know Are Timberland Boots Good For Winter
Things To Keep In Mind When Purchasing New Boots
When purchasing new boots, you can definitely go by the size – purchasing N for narrow feet, M for medium width, and W for wider feet.
However, there are some things you must keep in mind when making a new purchase and I have mentioned them below.
Here are the things you have to keep in mind when purchasing new boots:
If you usually wear socks with your boots, you must wear them when trying on new boots to get the best fit
It's best to try on new boots in the middle of the day or in the afternoon when you have been on your feet for a long period of time and your feet have expanded as such.
For pull-on boots, a slight slippage is normal when the boots are brand new, as you break in the boots the slippage will disappear over time.
Your boots must fit tightly around the instep, the part that covers the front of your foot. You can easily understand depending on the comfort at the instep whether you will need wider or narrower boots.
Check out my new post an exclusive Guide On Chelsea Boots
Conclusion
There are no two pairs of feet that are identical. As only you know what feels right on your feet, it's impossible to propose a certain size, which is appropriate.
While many individuals like a looser fit, others want a tight-fitting pair of boots.
So when it comes to determining the perfect fit for you – it all depends on what YOU think feels the best because every individual's preferences are different, and must be taken into consideration to get the best results for themselves.
Since you now know what the different width sizing variations mean, I hope you will be able to find and rock the best pair of boots for yourself there is!
I hope this article was helpful. If you have any feedback or queries, please leave them in the comments below.