Perfectly colored with balance shoes are essential when you're leading a comfy yet trendy lifestyle. Luckily, Birkenstock is there for you. Because It offers a combined package of comfort and a variation of hues.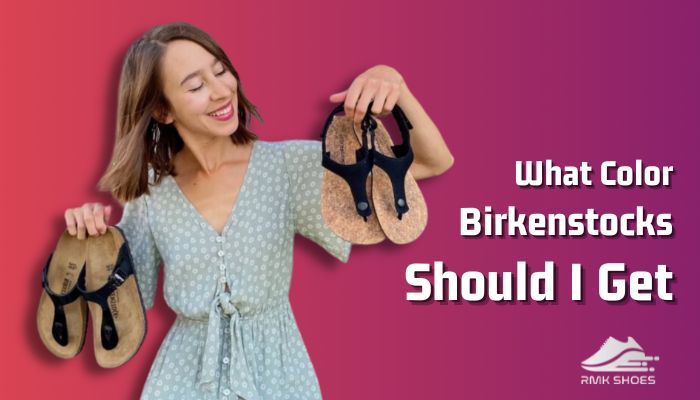 Maybe you are stuck in their vast color collection and can't decide which one to pick, right?
Well, this article will aid you in choosing your suitable color along with some best outfit options.
So without further delay, dive in!
Which Color Birkenstocks Suits You Better?
Choosing one pair in their immense color variation is tricky because every color is best on its own. If we talk about the must-have pair for your shoe closet, then I suggest the brown and black combination is impressive. That black pair blends with every outfit.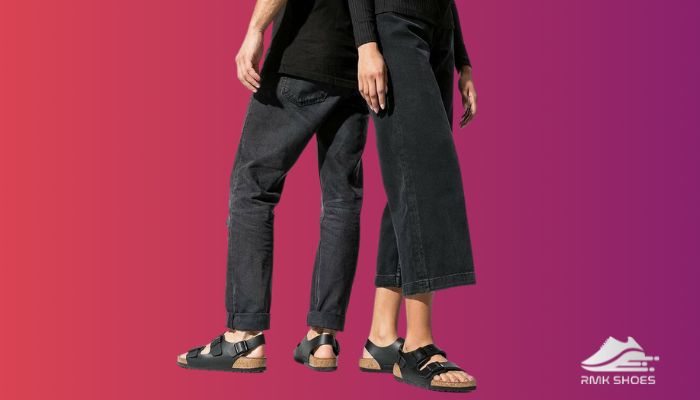 Generally, Birkenstock intact their cork color, which is natural brown. That brown color offers a vintage look, and the black leather straps create a bold look at a time.
For instance, if you buy a classic black Birks Arizona pair, you can wear that one pair with your formal to casual dress. Not only for the dress type but also that properly goes with every hue.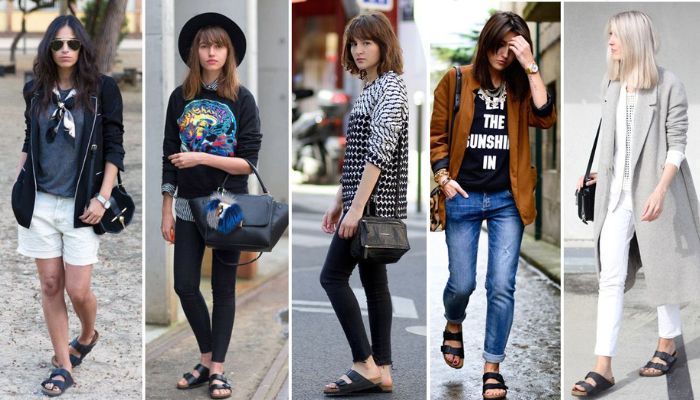 Moreover, Birkenstocks are the most famous streetwear sandals for summer and casual outfits.
When you don't have any color specifications, black is a safe game for you.
Best Birkenstock Colors for Everyone
Choosing the best color over their massive amount of color variation is quite challenging.
Being a fashion enthusiast, I pick some colors that are a fusion of nude and vibrant hues. For better understanding, I'm dividing the colors into two segments– nude matte and vibrant eye-catchy.
Now I'm describing the color with the justification for selecting them. Also, trying to provide some dress ideas with them.
Let's check out the best colors for Birks pair:
Nude Matte Colors
Matte colors are always the best color option for your formal or semi-formal outfit. Because when you are heading out for a meeting, you should wear something subtle and those nude colors are best for that.
Dark Brown
When we talk about classic birkenstock sandals, the first image comes to our mind is dark brown strappy sandals with light brown cork footbeds.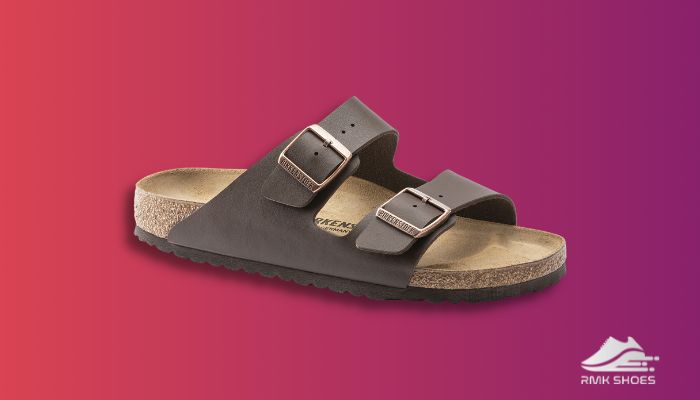 The Habana and Tobacco colors are the best options for your regular wear.
You can wear them with every color outfit, for creating a bold look, you can pair them with one brown leather jacket that generates a moderate and subtle look.
Solid Black
As I have already said, black is a must-have pair for every Birks lover. Black is the one color that goes with dark to light every colored outfit.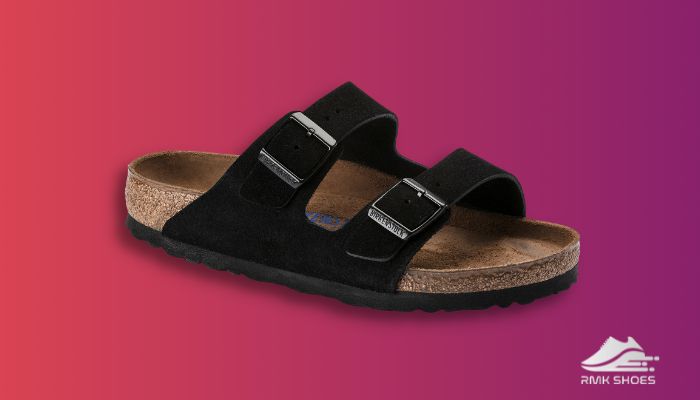 You also can create a monochrome gothic look by wearing full black attire. On the other hand, you put on your black pair with some floral baggy tops or frocks with short denim jeans.
Metallic Gray
The answer is gray if you want to know which color attracts me most. Personally, I love the metallic gray pair for twinning my monochromatic suits. It offers a soothing yet bold look in every program.
But it depends on your choice, which type of color you prefer most. But their metallic hues are iconic of other normal shades.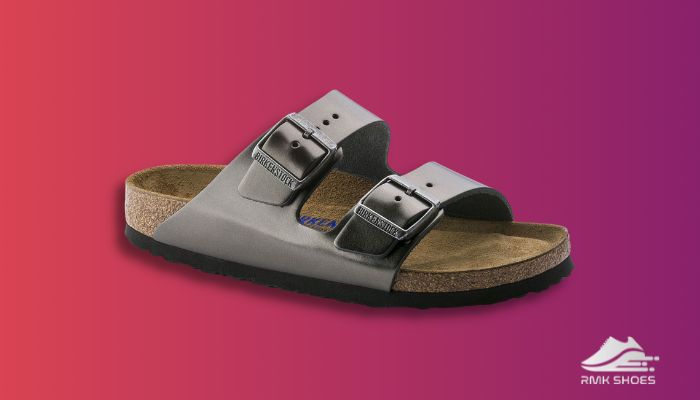 They also serve rose gold and golden color in a metallic touch you can try them, but always I adore my Gray Birks.
Vibrant Eye-Catchy Colors
Teenagers are fond of eye-catching colors found in Birkenstock's vibrant color range. Every color tells a different story and provides an identical look. So, consider a color that can reflect your personality and choice.
Rosy Pink
When we talk about anything girlish, pink is the superior color that blocked our minds. And those rosy pink Birks sandals took my heart away. They are so eye-soothing with dazzling effects.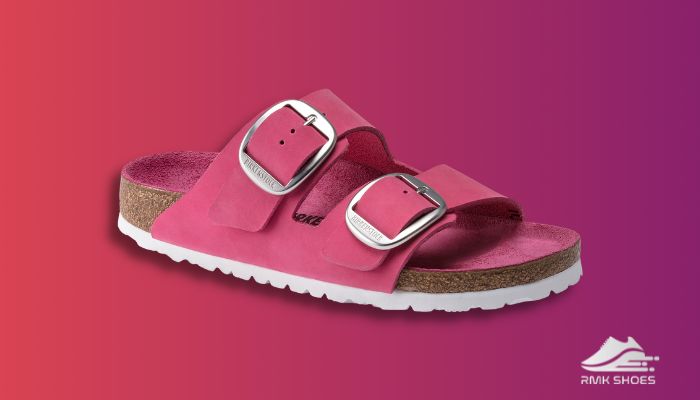 You will find every shade of pink, light pink, neon pink, rosy pink, and so many others. You can easily create a marvelous party look by wearing this pink pair.
Denim Blue
In the blue color pallet, denim blue is more appealing to me. Those denim color goes with every denim jeans and offer an impressive appearance.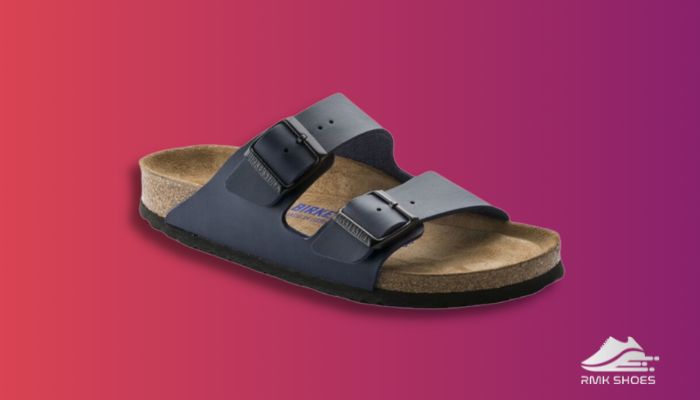 With this blue pair, you can wear anything casual to semi-formal.
Dark Red
For fashionistas, red plays a vital character in shoe collections. And among all the red shades, dark red is more gorgeous compared to other reddish tints.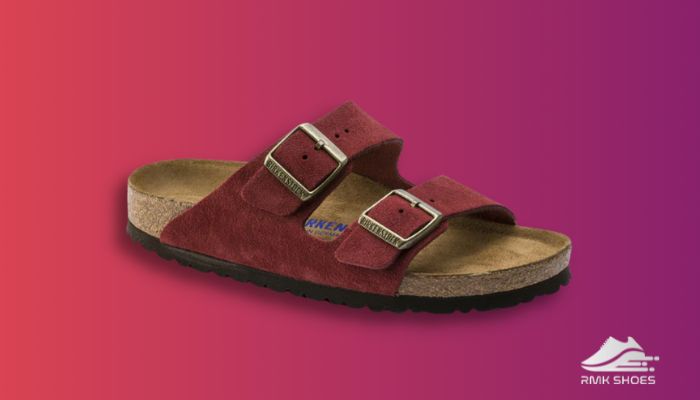 It's a good alternative to late-night party shoes when you suffer from foot issues. The color quite resembles with red wine tone that implements each step.
Pearl White
A white shoe is a staple element for every person. The eye-soothing presence of pearl white can't go wrong.
If you have any pearl neck pieces or ear tops, just pair them with the white Birkenstocks; trust me, you become the party star.
Burned Orange
Orange is an attractive option for a summer look. And we all know Birkenstock is suitable for hot summer days.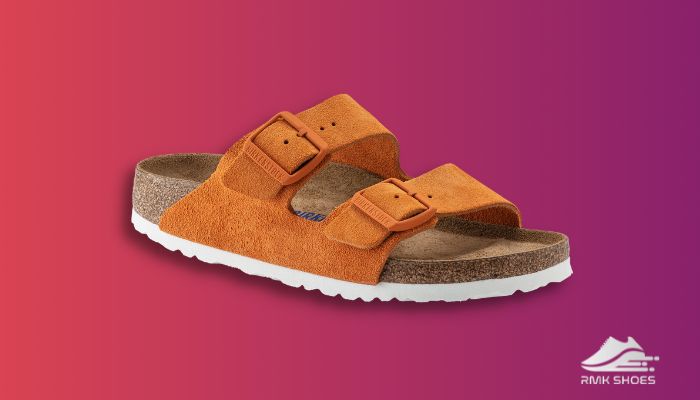 For instance, at the beach, you can wear Birkenstock with floral dresses. And the vibrant burned orange is perfect for all aged people. These pairs offer a bold yet subtle look.
After an elaborate discussion, you already have an idea of which color is most appealing along with the outfit ideas. So, you can grab any of them or all of them without any hesitation.
What Color Birkenstock Goes with Every Outfit?
In their vast amount of color collections, each color is outstanding. But you can realize only some pairs go with every attire. Birkenstock is so expensive, and that price is only affordable for some.
Luckily, with a few options, you can pair all types of dresses. In this segment, I suggest three colors I found most appropriate for an everyday look. And the colors are:
1. Black
Black is a marvelous choice for formal to casual looks. That strappy flat Birkenstock is also good for flat feet, so if you have any particular foot condition, then this pair is for you. And one black Birk can cover your all programs very well.
2. White
White and black are the must-have pair; these duos are enough for your daily go-to outfits. White pair offer a catchy look along with modest appearances. So, one white pair is enough for casual to office suits.
Moreover, the white Birkenstock's vibrant presence is suitable for Disneyland with different costumes.
3. Brown
If buying two pairs is unsuitable for you, then the safest game is buying a nude pair. And when discussing nude color, the most favorite color in the footwear field is brown.
Not only for their modest look but also goes with natural skin color.
So, it never goes wrong with anything because that color matches twinning with your skin tone. Without further delay, jazz up with your brown Birks confidently.
Which Birkenstock Model Offers Huge Color Variation?
Birkenstock Arizona range is the name; if you talk about which line of birks offers a tremendous amount of color shades. Maybe they produce every shade of every color pallet.
They introduce several exceptional hues with some basic shades like, mauve, rose gold, brick, habana, tobacco, and many others.
Arizona's pairs are the most sold pairs of Birks because of their exceptional color collection with splendid features. The cork sole makes Birkenstock suitable for tough work like hiking.
In recent days, Arizona implemented the EVA sole for better comfort along with their stability.
In Birks Arizona, you can find the perfect colored shoes with some top-notch features, what can go better than that? So grab your perfect size shoes before stock out.
Furthermore, if your Birkenstocks hurt your feet, take precautionary measures ASAP!
Look Before You Go
I hope you already select your desired color shoes during reading this article. And trust me, all colors are mind-blowing on their own. Just pick any of them and create your personal style.
If you have still any questions about Birkenstocks or their color collection, knock me in the comment box.
Till then, style with your colorful Birks!