Not just one or two, about ⅓ of the entire population, has flat feet or fallen arches. Flat feet are a feet malformation where your foot's sole touches the ground, which causes severe pain while walking and limiting foot activity.
Keeping this in mind, some renowned footwear brands have designed shoes and sandals with unique features that ease the pain of flat feet. Among which, Birkenstocks shoes took great attention.
If you are among them who have flat feet and want to try out Birkenstocks but not sure if they are right for fallen arches, then keep reading the full article. Because here, I have discussed about flat feet and Birkenstocks shoes which will help you sum up whether Birkenstocks are suitable for flat feet or not.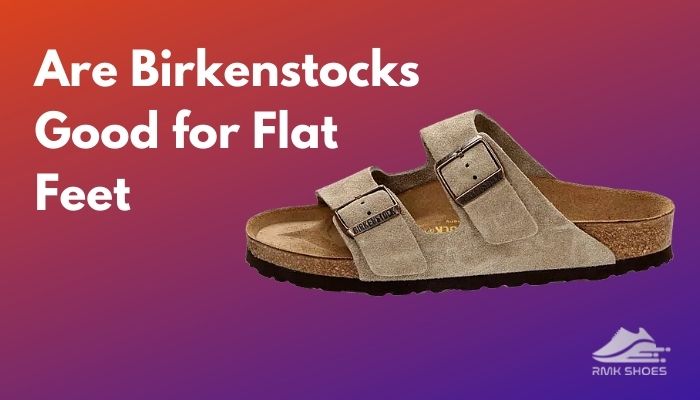 What Causes Flat Feet And Its Cure?
Flat feet happen for several reasons; firstly, you can inherit this deformity if one of your parents had flat feet. Along with genetic causes, one can have flat feet due to obesity, arthritis, and pregnancy.
Injuries can also cause fallen arches, for instance, if your feet' bone is dislocated or there is a nerve problem.
Flat feet can cause you several difficulties, which include pain in the feet while walking, trouble in running, uneven distribution of body weight, affects balance, and lastly, you can have severe ankle pain.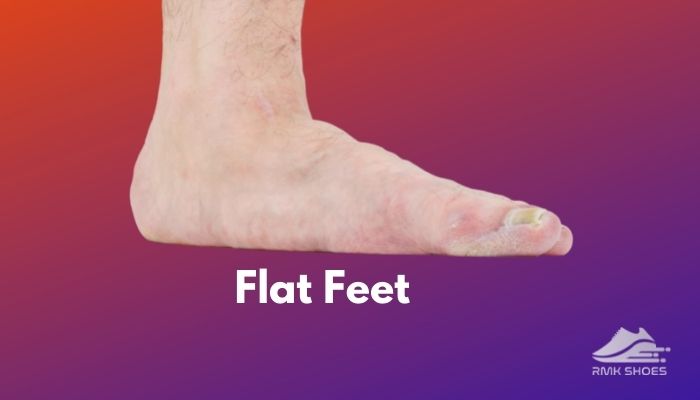 If you ask me if flat feet are curable or not? I would say this depends upon how flexible your flat feet are. If your fallen arches are not rigid, you can try stretching exercises and take physical therapy from experts.
Remember, if you have flat feet anomaly since childhood, you cannot fix them completely instead you can treat them with exercises and therapies which will reduce your pain to a certain extent.
If you have stiff, flat feet, always avoid playing tennis, football, and basketball because this sports activity puts pressure on your feet, increasing ankle pain and swelling up the feet.
Additionally, there are shoes with unique features that are specially designed for flat feet. This shoe helps in curing flat feet and improves balance.
What Are Birkenstocks And Their History?
Birkenstocks are a brand of shoes which originated in Germany in 1774. For over two centuries, Birkenstocks have been ruling the footwear industry. They aimed to produce good-quality and comfortable shoes, which they have been fulfilling from generation to generation.
Birkenstocks came into the limelight for their flexible rubber footbed and contoured cork. Konrad Berkinstocks, who was the manufacturer of Birkenstock shoes, developed the first contoured arch support shoes.
Birkenstocks are among the first who launched fitness sandals with comfortable and flexible footbeds. Since then, Birkenstocks has been upgrading their shoes with advanced technologies to enhance the shoe's comfort.
Birkenstock came into the limelight when a dressmaker and designer came to Germany and got to know about Birkenstocks; trying on their shoes, she was awestruck by its comfort. After that, she proposed to Carl Birkenstock(the oldest son) to launch Birkenstocks in the U.S.
In 1966, Birkenstocks was introduced to the U.S market, and after that, Birkenstocks didn't have to look back. They got a worldwide response, and their production went higher and higher. By using eco-friendly adhesive in their shoes, they set a new standard for environmental awareness.
Are Birkenstocks Comfortable?
Yes, Birkenstocks are unbelievably comfortable. Birkenstocks always prioritize comfort first while designing their shoes. You can wear the shoes right out of the box, i.e., Birkenstocks doesn't need any break-in time.
So what makes Birkenstock so comfy? All credit goes to the four layers that are added to the shoes. The first layer, which is the bottom layer, acts as a great shock-absorber that reduces the force of an impact and decreases the risk of any foot injury.
The second layer regulates the moisture. Every day, an average foot loses enough moisture that is equivalent to a shot glass, so keeping this in mind, Birkenstocks added a lining in their shoes that absorb the excess moisture and evaporate. Thus your feet stay dry and crisp all day long.
The third layer is also added for maximum moisture control. So no matter how sweaty your feet tend to be, wearing Birkenstocks will make your feet sweat-free for a long time.
The last and most important layer is the natural cork footbed which allows your feet to breathe and absorb sweat. This cork footbed act as an insulator which keeps your feet warm and cozy in chilly weather.
And lastly, the soft suede lining enhances comfort, improves flexibility, and makes your walking journey tireless.
Birkenstocks sandals footbed is made with all-natural and eco-friendly materials, including natural cork, natural latex, jute, suede. So Birkenstocks has created a standard for environmental awareness.
Are Birkenstocks Good For Flat Feet?
Yes, Birkenstocks are suitable for flat feet. If your flat feet are very stiff, you will find Birkenstock's arch support too high, increasing your feet' pain. However, Birkenstock is an excellent pick for flexible flat feet.
Birkenstock shoes are a worthy investment for your feet' health. It renders optimum arch support and keeps the feet in their place. Birkenstocks are blessings for flexible fallen arches because your feet will mold to the footbed's shape and relax your feet. But if you wear Birkenstocks with rigid fallen arches, instead of comforting your feet, Birkenstocks will make your foot pain worse.
If you have a standard to flexible flat feet, wearing Birkenstocks will give you a couple of health benefits. Additionally, many podiatrists( person who treat the feet and their illness) suggest Birkenstock for fallen feet.
Here are the the benefits of wearing Birkenstocks:
It helps to maintain proper balance.
It provides maximum support to the arch of the feet.
After hours of standing, Birkenstocks will not stress your Achilles tendon.
It provides ample stability while walking and cushions the feet.
It distributes the body weight evenly.
You can wear the Birkenstocks for a long time because it molds to the shape of your feet and keeps them very comfortable.
It stimulates blood circulation.
It absorbs excess moisture.
Thanks to the open pores of the footbed, which lets your feet breathe.
Conclusion
Birkenstocks are an ultimate treat to standard and flexible flat feet. If your arches are normal, you can still enjoy Birkenstock shoes because they are very comfy and will not make your feet tired.
Remember, Birkenstocks doesn't cure your flat feet permanently; instead, it provides ample support to the feet while walking and reduces ankle pain.
In short, Birkenstocks can be a worthy investment for flexible flat feet, but stiff, flat feet will not be comfortable in these shoes.