When people think about the iconic styled boots, Timberland comes first.
If you are a Boots Enthusiast then you know about the Premium and Basic boots of this Brand.
Both variations are quite popular for their unique features. If you are confused between those different pairs of boots cause there is many similarities and differences too.
The question is which one suits of your exact requirement.
I researched and gathered all the useful information in this article. It will help you to get a perfect pair of Timberland boots.
Keep reading till the end to choose the desired one.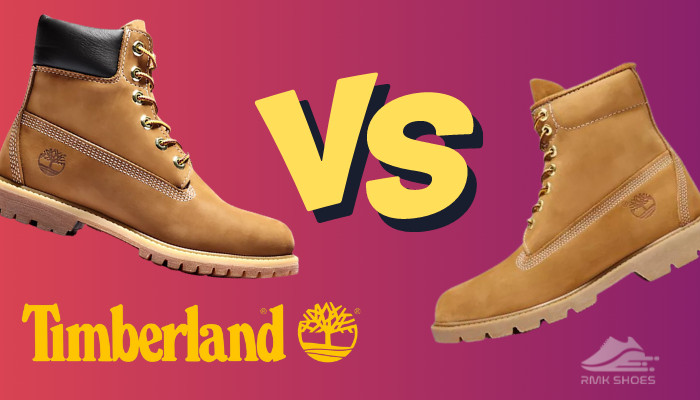 Timberland Basic and Premium Overview
As a brand, Timberland serves a wide range of consumer groups from sandals to different types of boots. Their 6-inch Basic Waterproof boot is made to endure year after year of service.
These leather boots are equipped with seam-sealed waterproof protection. They offer rubber lug outsoles to grip rough terrain and are ready for the great outdoors.
Nevertheless, it's a dashing waterproof boots with PrimaLoft insulation and a Vintage appearance.
The Premium boots will support you in achieving your commitment to preserving and protecting the environment.
Timberland was inspired by their original waterproof boots. They use genuine leather construction with waterproof capabilities. Also incorporated anti-fatigue technology to keep things real.
These all-season styled boots deliver you instantly recognizable work-boot aesthetics.
Check out our separate post: Should You Wax Timberland Boots
Timberland Basic vs Premium Boot : What are The Differences?
Timberland is famous for their various kinds of boots. It can be quite difficult for you to choose a perfect pair of boots, when the variation offers different types of advantages.
When you purchase outdoor boots you can't pick one just for their outer looks. You have to know all the types of features they offer. Like, their durability, comfort, quality, material etc.
It'll be difficult to pick one between Timberland Basic and Premium.
Keeping all those factors in my mind, I'll try to find the distinct features of these boots.
Here are the differences between Timberland Premium vs Basic:
Padded Collar
Timberland boots combine a different attribute with their padded collar.  When you pick one of Premium and Basic, you are confused between them because of their looks at a glance.
The mismatch of the cuff between their material and features which may affect you in the long run service.
Premium boots use genuine leather while Basic boots use the P.U leather.
The P.U. leather is a plastic coated composite leather which provides you good looks around 12 months. After that there will be some visible cracks without any prevention.
On the other hand, premium boots give you the original leather cuff with best level comfort and long-lasting looks.
Insole material
I briefly mentioned the changes between Premium and Basic boots, insole, and outsole.
When I'm talking about the insoles of Premium boots this one took my heart away. They use the high-density removal insole, which is more comfortable than other boots.I especially  prefer them because of their removal criteria which help me to incorporate my loved ones.
However, the basic one uses a thin, low density, non-removable insole.
Sole material
Most visible differences are their sole pattern and looks. Basic boots use the rubber sole which is harder than Premium boots.
The light butterscotch coloured sole of Basic boots provide you with a low-density midsole and heel pad. This sole doesn't offer much shock absorption, grip and durability.
Timberland Premium is a pleasure to walk in wet and icy conditions with a urethane lug tread pattern.
As a result ,the Premium is much better than the sole of Basic boots.
You may also like to read: Timberland vs Carolina
Leather Quality
If you compare their Leather quality there is no difference between them. The timberland uses their silver rated tanning leather to produce their premium and basic boots. The superior full-grain and nubuck leather upper for comfort.
This special type of tanning leather is eco-friendly than other tanning leather.
Waterproofing Feature
Timberland adds their unique waterproofing features to most types of their boots. They prepared their leather by adding some polyurethane which provides the water resistant feature.
The interior of the boots are also waterproof with their seam-sealed membrane.
However, Timberland premium insulated 400gm PrimaLoft to make them warmer in winter. This fabric is made by a synthetic fiber which is an extremely gumminess insulating structure.
Comfort & Fit
Timberland premium is the upgraded version of basic for those reasons their fittings are quite similar. At the same time the premium shoes are more comfortable for their soft collar and additional midsole.
Timberland premium comes with the anti fatigue features which helps in absorbing shocks while walking and running. Which is totally different from the basic boots.
Timberland suggests you get one size smaller than your actual size for perfect fitting.
Price
According to their pricing of premium and basic boots there are huge differences between them.
The premium charge is almost $30 extra than the basic one. According to their website the Basic boots price is $179 and Premium boots price is $210.
If you are looking for a budget friendly one then you choose the basic boots. But you have to compromise those features which the premium boots provide you for that extra payment.
Weight
When you want to buy boots then you have to compromise with their heavy weight, they are not light-weight sneakers.
The Premium one is a little heavier than the Basic one, for their pure leather cuff and anti-fatigue footbed.
The weight of a single Basic boot is 1 lb 5 ounce, while the Premium one is 1 lb and 13 ounce. There is a massive difference of 8 ounces between the Premium and Basic boots, basic is the lighter one.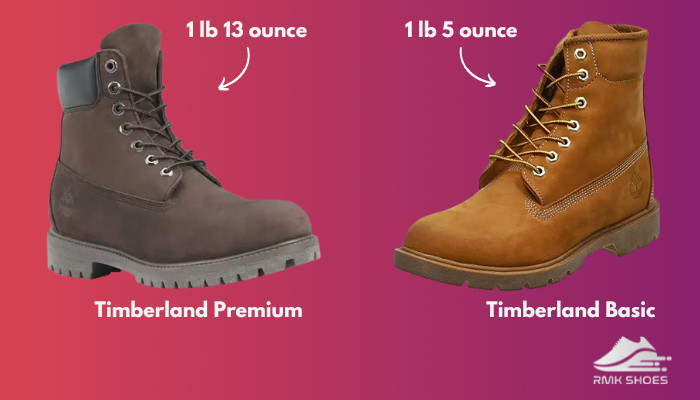 Style of the Boots
The both variations of Timberland look quite similar but style wise there is some difference but not that much.
The stitching of the Premium one is white and visible, Basic boots use the exact colored threads for stitching.
Another decorative difference is in their soles, Basic boots offer a single piece butterscotch colored sole with a new tread pattern. The Premium one provides you with a different toned double piece sole with a traditional pattern.
Follow our guide on how to Clean Timberland Boots
Pros & Cons of Timberland Premium Vs Basic
Timberland is a world renowned brand for their various types of features. Timberland basic is the most popular model for their first water resistance quality. If you talk about the premium it's a different addition of basic.
The leather they use in those boots is also safe for the environment. But there are also some pros and cons in those models of timberland boots.
Basic Timberland Boots
Pros
»

These boots are more Budget friendly than Premium.

»

100% waterproof.

»

Breathable.
Cons
»

The insole and midsole have thin low density.

»

Padded collars aren't long lasting because they are made with P.U. leather.

»

Don't match the exact size.
Premium Timberland boots
Pros
»

100% waterproof and 400g primaloft insulated.

»

Double layered high density sole.

»

It offers a removable padded insole.

»

Anti-fatigue features with new technology.
Cons
»

The sole is cemented instead of leather.

»

Much heavier than basic boots.
Brand History of Timberland
Timberland is a renowned American manufacturer of outdoor attire and footwear owned by VF Corporation.
In 1952, a ukraine shoemaker Nathan Swartz bought his 50% share in the Abington Shoe Company in Boston. Nathan was a well trained shoemaker in 1918 when he was young and innovative.
He constantly pushed the shoemaker to improve.
During 1960, The company specialized in making private-label boots and shoes for the other companies. Nathan was seeking a viable alternative to hand stitching boots without compromising their quality.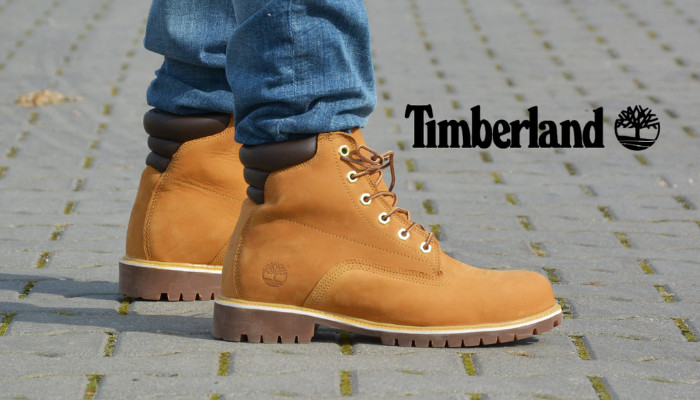 For this revolutionary invention not only was the manufacturing system progressed, but also the Abington made the best waterproof shoes in that time.
In 1973, Timberland was the first creation which was made by using that technology. As if, Timberland was born to solve all the tough problems in any kind of weather.
After their tremendous popularity Swartz rejected making shoes for other companies and decided to enlarge their own company Timberland.
Timberland Basic vs Premium : Which one is Best for you?
This is the question for all those people who are looking for better Timberland boots for their regular use. The answer is straight and simple.
These two are the most popular models of timberland water resistant boots. If you are concerned about your budget then Basic boots are a blessing for you cause that boots offer you best features with their reasonable price.
If you are looking for long-lasting waterproof outdoor boots which give you a different level of comfort then you should choose the premium one. It also gives you new technical anti-fatigue features.
The premium one also uses urethane lug tread pattern which is also perfect for snow conditions too. For those reasons they charge more than the basic one.
Moreover, this boots also gives you a different option from the other ones that is removable insole facility.
Both boots have a rich and fashionable look which gives you a polish look for any type of occasion.
At the same time there is only a $30 dollar difference between Premium and Basic one.
The Basic boot has a normal collar made of the same nubuck leather as the rest of the boot. Whereas the Premium boot has a padded leather collar.
Although the Premium is slightly heavier, it also comes with a superior collar and an anti-fatigue footbed. So, I believe it's worthwhile.
Above all, Premium and Basic is not the only option when you buy a good pair of waterproof Timberland boots. The brand always pleased you with their modern updated version of their boots.
You may also like to read: Are Timberland Boots Good For Winter
Frequently Ask Questions
How long does Premium Timberland last?
These boots can survive for many years with careful maintenance. Thanks to their excellent waterproof leather exterior, enduring sealed stitching, and robust rubber soles.
Can you wear Timberland boots in the rain?
Timberland creates several boot designs using waterproof leathers. Extreme abrasion resistance and protection in wet situations are provided by seam-sealed structure and/or waterproof membranes.
Are Timberlands Leather or Suede?
Though the Basic and Premium Timberland boots are made of nubuck leather. Timberland boots are often available in suede and leather variations.
What are the original Timberlands called?
Also known as the Original Yellow Boot. This famous model was first introduced in 1976 and features a padded collar, waterproof seam-sealed construction, rust-proof fittings, and a solid rubber lug sole.
Are Timberlands good for walking all day?
Timberland is the perfect boot for all-day walking. Timberlands provide a lot of shock absorption because of their urethane sole and high-density foam insole.
Are Timberland boots still popular?
Timberland is one of the most popular brands of boots in the world today. Workers and stylish guys alike like Timberland boots because they are durable and attractive.
Final Verdict
When purchasing boots for daily purpose both Basic and Premium Timberland boots are perfect with their attractive look.
Any of these boots would be a good investment if you want a warm, grippy, and long-lasting pair of boots.
Snowy environments are ideal for Timberland Premium outdoor boots because they are waterproof, insulated, breathable, have excellent grip, and are quite comfortable.
They will keep the feet warm and dry while also providing traction in freezing water and grip in heavy snow.
Timberland Premium is the winner after considering all of the comparisons. Although slightly more expensive and heavier than the Basic, it makes up for these limitations by providing more comfort and durability.
If finances allow, it is preferable to choose the Timberland Basic boot.
I hope this article was helpful for you. If you face some problem in getting those boots, you can drop them in the comment section. I'll help to solve them as soon as possible.