Are Rockport your all-time favorite shoes? Want to try out something new but not sure whether they have the same qualities as Rockport?
Don't worry, mate! All of your concerns are addressed here.
Based on my long hours of research, I have shortlisted the best eight shoes that are similar to Rockport.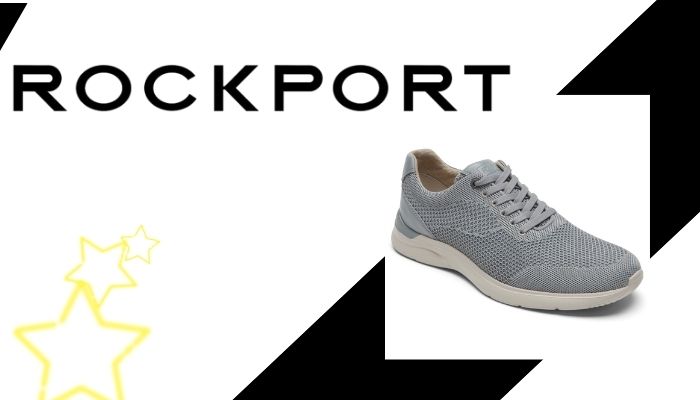 So, let's dig straight into the writing and discover some excellent shoes that give the same Rockport vibe.
Shoes Similar Rockport: Top 8 Alternatives
The die-hard Rockport wearers often find it difficult to adjust to other shoes since they have been habituated to the excellent level of comfort, durability, and lightness that Rockport provides.
At the same time, wearing the same pair every day might become boring. But no longer!
Because I've found the best eight sneakers with 99 percent of the same attributes as Rockport.
Just to clarify, these selected shoes were not handpicked by me; instead, they were gathered from several forums where the majority of consumers rated them as the best Rockport alternatives.
But before that, you check out how Red Wing vs Thursday Boots
Here are the top 8 Rockport alternatives:
1. Clarks
Clarks scored the most votes and was placed top in terms of similarity to Rockport.
Rockport is known for its all-day comfort; the same goes with Clarks. Clarks has got an amazing range of shoes whose comfort is unmatched.
Some Clarks collections have memory foam, which distributes weight across the foot, relieves pressure, and acts as a shock absorber.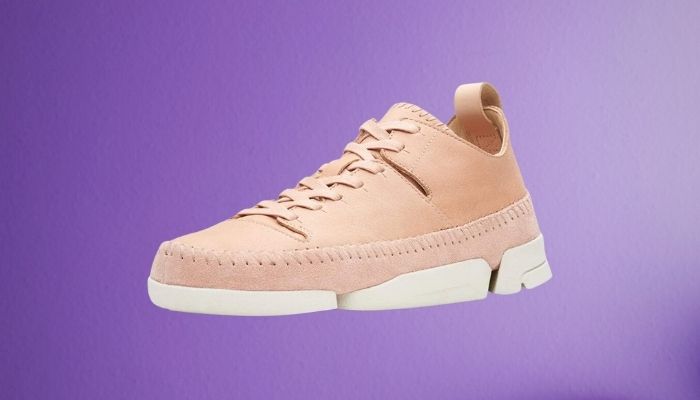 All of these characteristics are advantageous in keeping the feet comfortable and untiring throughout the day.
Clarks' sustainability is also commendable, thanks to their excellent leather choices.
Clarks and Rockport have very similar prices, which is why Clarks is the number one alternative for Rockport.
Check out our separate post to know Are Clarks Wallabees Waterproof
2. Skechers
If you prefer lightweight shoes, Skechers is an excellent alternative to Rockport. The Skechers are ideal for any strenuous activity because of their low weight.
Skechers may be low in weight, but they are pretty durable; a pair of Skechers will last you for years.
If you want shoes that provide greater protection against heavy and hazardous things, Skechers with steel toe caps are the way to go. Your feet will be safeguarded in any situation.
In terms of outlook, Skechers shoes are casual with a modern twist that complements any type of outfit.
The price of Skechers is also less than any Rockport shoes so they won't break your budget.
Follow our guide on How To Wash Skechers Memory Foam Shoes
3. ECCO
ECCO shoes are said to have the best sole construction of all, but why is that? It's because of the direct injection of polyurethane soles.
PU soles are soft, flexible, durable, and very long-lasting, thus making the shoes excessively comfortable and providing immense support to the feet.
The sole of ECCO is ultra thin, just like the Rockport sole, which makes the shoes super light and very easy to walk in.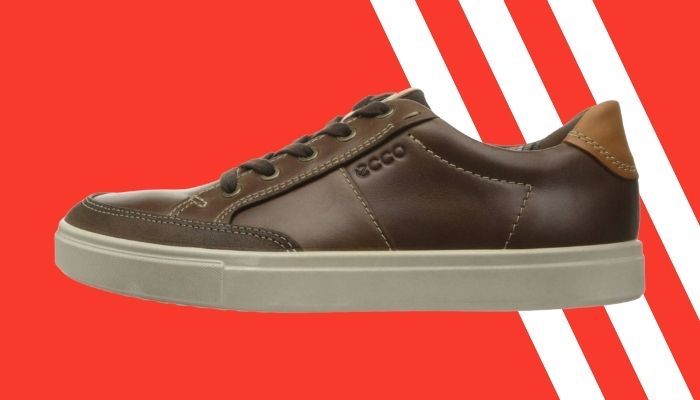 Despite being the ultra thin sole, they don't wear out quickly; instead, they last for many, many years.
However, the price range of ECCO shoes is not similar to Rockport; ECCO's a bit on the expensive side.
In a hurry? Check out my new post on What Does TD Stand For In Shoes
4. JOUSEN
JOUSEN shoes are loaded with features, and their features are very much similar to Rockport.
Like Rockport, JOUSEN shoes are comfortable and lightweight, keep the feet relaxed and free of soreness throughout the day, and don't affect the duration you stand on the feet.
Furthermore, JOUSEN shoes are created with breathable materials that allow optimum air ventilation, allowing the feet to breathe while remaining dry for long periods.
JOUSEN shoes include arch support insoles that offer the feet maximum support.
The outsole is pretty flexible, making the foot movement easier while jogging or walking.
JOUSEN shoes have rubber soles that act as a superb shock absorber by reducing the impact of walking on rugged terrain.
JOUSEN is the best Rockport alternative for long-term comfort; however, if you're looking for waterproof features, JOUSEN might not be your best bet.
Also, check out our separate post on Are Yeezy More Comfortable Than Ultra Boost
5. Puma
Puma sneakers have been around for a long time and are well-liked by everybody. Their trail and road running shoes are touted to be "the best."
Puma sneakers have become well-known due to their exceptional features and performance.
In terms of look, Puma shoes are very trendy and go with all outfits. They are comfortable, contain safety measures, and are quite durable.
Puma sneakers have a T-toe structure with a big toe box that allows your feet to move freely.
The cushioned midsoles add to the comfort of the shoe, while the TPU shank adds to the underfoot stability.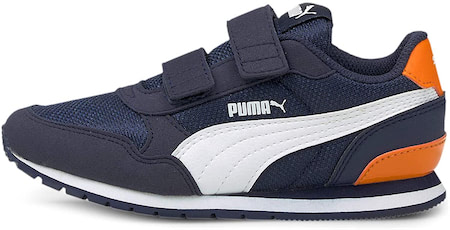 If you haven't tried Puma shoes yet, you are missing something big, my friend.
Do check our latest post on the Skechers Vs Puma
6. New Balance
The New Balance shoes are more durable because of the leather and fabric combination. The shoes are not only strong but also highly durable due to the leather.
As the name implies, New Balance shoes provide outstanding balance and stability while walking.
The footbeds from New Balance are made to give arch support. When walking on hard terrain, its arch support lessens the stress on your feet.
The midsole of New Balance sneakers is made of EVA foam, which ensures maximum comfort. The midsoles are more bouncy, which is perfect for runners.
New Balance offers a selection of shoes at various price points, allowing you to choose according to your budget.
7. Merrell
Merrell shoes employ a number of technologies to make them high-performance.
Merrell employs FLEXconnect technology to improve shoe comfort by allowing your feet to flex freely on uneven terrain. Also helps stability by providing a tight hold on the ground.
The Vibram Megagrip technology offers the shoe's outsole an unmatched grip on both wet and dry surfaces, reducing slipping.
Whether you want walking or running shoes, Merrell has all on their list.
Follow our guide to know Can You Restore Color On Suede Shoes
8. Reebok
Reebok sneakers are versatile. Whether you desire safety, durability, or comfort, the shoes have it all.
Reebok shoes come in composite, steel, and soft-toe styles, so you may select the one that best matches your needs.
Reebok sneakers are waterproof, puncture-resistant, and slip-resistant, so your feet are safe and secure.
Reebok manufactures different sorts of shoes, whether work or running shoes.
Among all Reebok styles, the HI-TOP sneaker is the closest to Rockport. Try on the Reebok HI-TOP to get the Rockport vibe.
But before that, you check out How To Remove Mold From Ugg Boots
Bottom Line
Rockport shoes are recognized for their comfort, durability, and excellent looks. While you may not find lookalike shoes like Rockport, there are a variety of shoes with the same comfort and durability as Rockport.
Rockport may be your go-to shoes and the all-time favorite, but I would advise you to look into other brands and discover more because there are several shoe companies that are not only similar but much better than Rockport.
This is all I have got today. If you have any queries regarding this topic, let me know in the comment section.