Stockx is famous as an online shoe resale platform, whereas Nike is famous for their amazing footwear, apparel, accessories and services. Both companies have maintained a good reputation since their inception.
But the alarming news was that Nike revealed some allegations against StockX in February 2022.
StockX didn't remain quiet and contradicted Nike's accusation.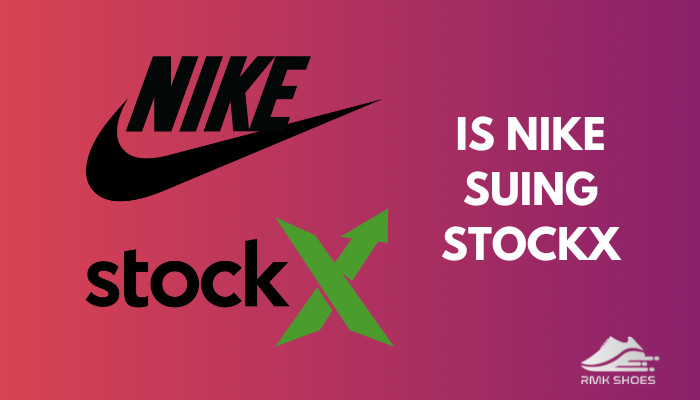 People were interested to know what could be the reason behind this rivalry.
As a curious human being, I couldn't get this thought out of my head.
Thus, I dug into this topic and investigated it for several hours, reading the lawsuits and other materials. I learned everything about why Nike sued StockX and what the outcome was.
If you're keen to know about this topic in details, keep reading!
Is Nike Suing StockX?
Yes, Nike filed a case against StockX on February 2022.
The issue began at the beginning of this year when Nike claimed that StockX sold Nike's Non Fungible Token (NFT) without their permission.
According to Nike's statement, "StockX sold almost 500 NFTs of Nike. It is not a collaboration between the two companies, and Nike did not authorize the NFTs to be sold."
Apart from this, there were other worth-mentioning allegations against the resale platform, such as:
Creating confusion among customers with irrelevant information.
Selling counterfeit sneakers and
Misusing the nike trademark and images.
The sneaker giant also said that StockX disclosed some shoes saying that they are from Nike. But actually, those shoes were not authorized by Nike.
Moreover, Nike added in the litigation that it purchased four pairs of fake Nikes from StockX.
Focusing on all of these matters, Nike sued StockX in the federal court of New York.
It asked for compensation and termination of StockX.
According to the lawsuit, "StockX's use of Nike's trademarks and images of Nike's products to promote its Vault NFTs has already created confusion in the marketplace as to the Vault NFTs' source and whether Nike is in any way involved or associated with StockX's Vault NFTs,"
The case is still ongoing, and no outcome has been obtained till now.
You will have to wait for the next hearing and get the final result. No matter what the judgment is, it should be logical and fair.
Check out our separate post to know Does AJIO Sell Original Nike Products.
Does Nike Have Any Evidence Against StockX?
It's highly probable that Nike must have proper pieces of evidence against StockX.
Otherwise, this famous brand never dared to make such a big complaint against one of the largest shoe retailer agencies.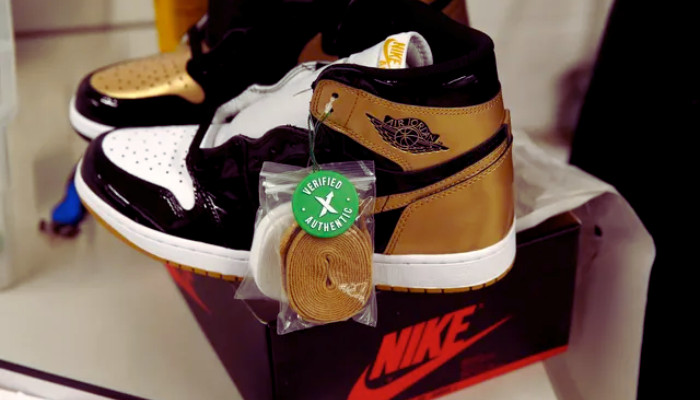 The sold NFTs and four fake shoes that Nike bought from StockX can be notable proof.
In case of allegations or quarreling, it's not a good idea to blindly support either side. You must need evidence that can prove which party is guilty and which is not.
So, it's obvious to look for valid testimony regarding the complaint of Nike against StockX.
Are StockX Misleading People?
StockX provides global access to sneakers, apparel, electronics, accessories, trading cards etc. Buying or selling through this site is effective and trustworthy.
But its name and fame tarnished a bit due to the accusation by Nike.
It is possible that StockX might have published the images of unauthorized Nike shoes unwillingly.
But it's hard to believe that a company sold more than 500 NFTs by mistake.
Nike said, "StockX's use of Nike's marks is, upon information and belief, intentionally deceiving consumers into believing that Nike sponsors or approves of the Vault NFTs."
As it is still not proven who the culprit is, it will be unwise to make any kind of judgment regarding this sensitive issue.
Follow our guide to know Are Nike Air Max Good For Running.
Is Nike Being Over-Protective?
Protection is mandatory to hold the growth and reputation of any organization.
As a producer of superior sneakers around the world, it's natural that Nike will be defensive enough regarding their products, advertisements, resources and overall business.
Therefore, you can't blame it because of trying to fight for their defense.
StockX said to NPR, "Nike's latest filing is not only baseless but also is curious given that their own brand protection team has communicated confidence in our authentication program and that hundreds of Nike employees – including current senior executives – use StockX to buy and sell products."
According to the statement of StockX CEO Scott Cutler, " Nike's recent allegations lack merit, demonstrate a lack of understanding of the modern marketplace, and display anticompetitive behavior that will stifle the secondary market and hurt consumers."
Nobody wants anyone to make a profit by using their name illegally.
Nike just tried to create a defense against all of the misunderstandings, not became overprotective.
You may also like to read: Are Nike Air Force 1 Good For Walking?
Can You Trust StockX?
Yes, you can have faith on StockX without hesitation because they are secure and legit.
It's difficult to meet a person who hasn't heard about StockX, isn't it?
If you constantly shop online, you must be familiar with this shipping agency that offers to buy and sell facilities to millions of customers in over 200 countries around the world.
This company is immensely popular because of its precise working policy and standard service. Their products are verified, the price is transparent, and the overall product handling process is unique.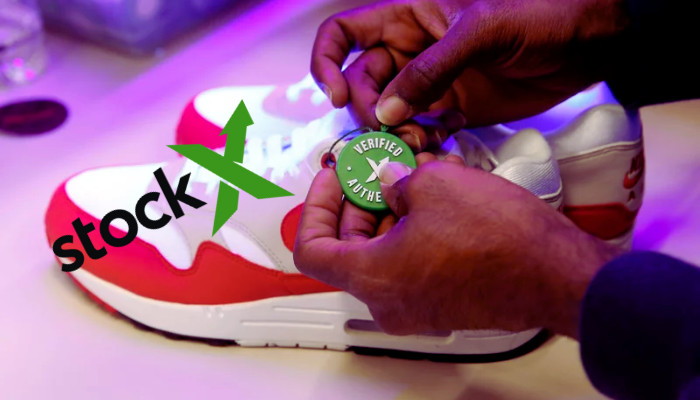 If you are unfamiliar with the selling and buying method in StockX, let me give you an idea of it in brief.
In case of selling, you must send the product to StockX for verification.
Once the verification is completed, then they will advertise the products on the official website of StockX.
They will not only verify the product but also confirm whether the price is valid or not.
You won't be able to proceed with the sale until you get the confirmation email from StockX. Note that you must pay a penalty fee if you fail to send the product within a specific period.
So, there is no chance of getting defective accessories while purchasing from StockX.
It is a safe and trustworthy place for online resellers or buyers.
Check out our separate post: Can You Sell Used Shoes On Stockx?
Does Nike Own A Part Of StockX?
No, Nike doesn't hold any official relationship with StockX.
Varieties of sneakers and shoes are available in Nike's collection. They are fashionable and comfy.
Kids to teenagers, as well as adults, are really attached to these particular branded sneakers because they are classy and very popular all over the world.
On the other hand, StockX opened the door for buying and selling coveted items in the smartest ways.
You will get access to footwear, apparel, electronics, handbags, cards, and accessories in this online resale platform. A huge range of Nike sneakers is available on this site.
Nike never claimed that it owned any portion of StockX.
But the CEO of StockX demonstrated, " We look forward to defending our reputation and understanding why Nike, which once sought to collaborate in combatting counterfeits, now seeks to undermine StockX's business model."
There is no exposed legal partnership between these two companies.
So you don't need to think that Nike made allegations against StockX just because their relationship deteriorated.
Read more on Why Doesn't StockX Sell Revenge X Storm?
Wrapping Up
Suing StockX by Nike is a controversial issue.
I tried to unwrap the important facts that are related to this topic. I left no stone unturned in gathering the most subtle information about Nike's complaint against StockX.
Before making any judgment, wait for the final hearing from the court.
And if you have anything to say about this issue, you can simply leave a comment below.