Converse makes most of our casual to street-style outfits look cool and comfy.
Before spending your money on a pair of Converse sneakers, the genuine concern is how long they will last on average.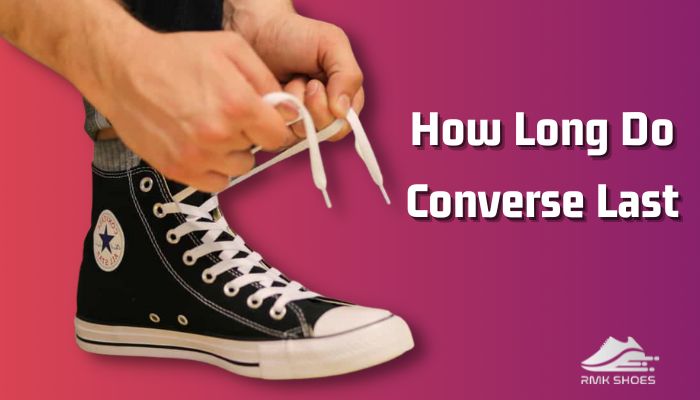 Through this write-up, I will clear your concern and also inform you of ways that will expand your Converse shoe's lifespan.
So, stay put.
How Long Do Converse Shoes Last?
Converse sneakers last about 18 to 48 months if you wear them regularly. With proper care and less wear, Converse will serve you a few years, to be exact. If you use your sneaker for frequent or intense sports or running, your pair will fall apart in 12 months or less.
Normally longevity depends on how often you wear your sneaker and how you take care of them and store them.
The temperature and place matter for materials like suede and leather. I love wearing my Converse Platform shoes for daily light uses, and that's it.
For working out and other activities, I have other pairs.
Mine is already 16 months old and still going strong, and I remove the insole in my Converse sometimes for a more ground feeling.
My best friend works out in his Chuck Taylor All-Star and goes running and jogging quite often. Thus, the gum rubber sole is starting to diminish. It's clear his won't last a year.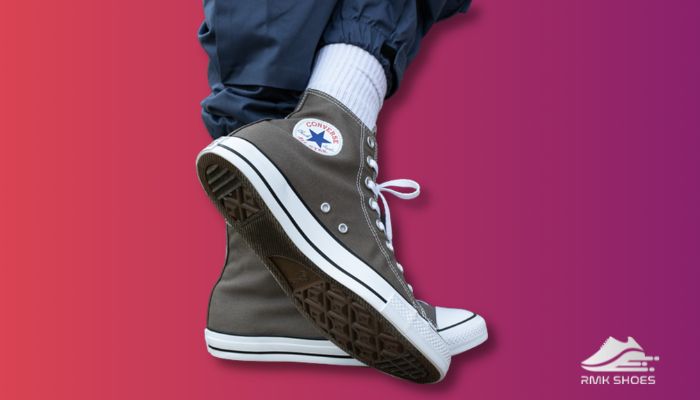 My uncle is a huge fan of Converse sneakers from his college days and still rocking them. It's proof you are never too old to wear Converse.
Now let's take a look at how long these Converse shoes last:
Converse All Star
Converse All-Star is a global sensation. This pair won the hearts of millions through its style, versatility, and comfort.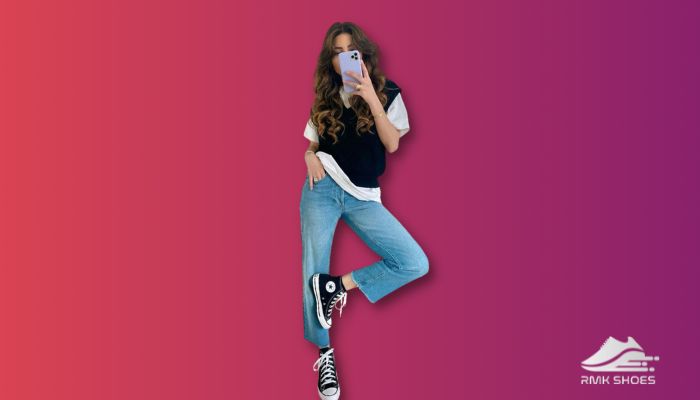 This sneaker will last about two years with proper cleaning and maintenance. But regular and constant wear decreases its lifetime. The opposite happens if you are extra careful.
If you want your sneakers to loosen, check out if Converse shoes stretch as you wear them.
Converse High Top
Converse High Top is a great option to get a protected and secure ankle while you're walking or moving frequently in your sneaker.
High Top Converse is my brother's all-time go-to. Even at family gatherings, he wears his ankle-length shoes. He is not a perfectionist and cleans or puts his pairs in the closet maybe twice or thrice a month.
His High top is almost worn out though this model lasts almost 2 years. Also, if you have broad feet, determine whether Converse is good for wide feet to achieve a comfy fit.
Converse Platform
Some may think fashion is a rich kid sport. But my concept is different. Recently platform shoes, sandals, and boots became a viral sensation from a statement piece.
Converse Platform sneakers are on that flow. To exaggerate your legs and to add a bit more height, this model works the best so far.
I own a pair of Converse Black Move Platform High Trainer. I enjoy that it makes my leg look longer and adds a wow factor. I am very careful about my shoes; mine is almost two years old and in good condition.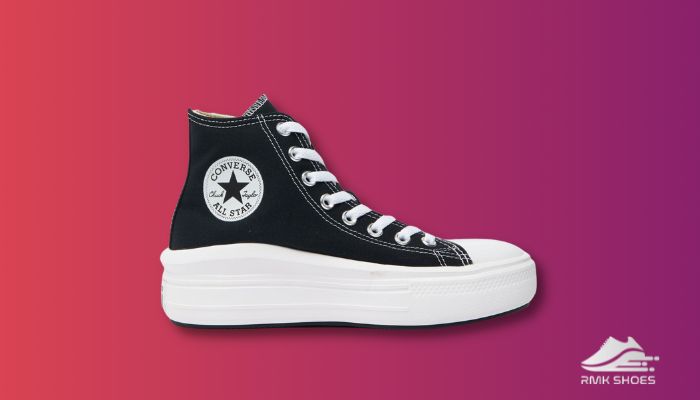 So, take care of your favorite pair; they will continue serving you for years like mine.
My pair felt a bit snug, so I learned how to stretch my Converse shoes, and ever since, I have never regretted my decision.
Converse 70s
As a leisure shoe, the Converse 70s is quite popular. This pair goes well with most casual clothing, and with various color options, you can match your footwear to your dress.
With regular use, these unique pairs will last you a year.
The canvas will wear off before the heel. But If you maintain them properly, another six months will be added to their lifeline.
Converse Chuck 70 De Luxe Heel is a pair I have my eye on. Though I don't own this particular model yet, I know it will be one of my favorite collections.
A sneaker with the visual of a heel! What more can I ask for?
Before buying, make sure to compare Converse's sizing to Adidas shoes for a more clear concept.
When Should You Replace Your Converse?
You should change your Converse shoes every two years if you wear them regularly. However, if you are wearing them 7 days a week, you need to get a new pair within a year. The main reason for this replacement is to enjoy the excellent quality as the materials wear out over time.
I bought my Platform Converse two years after my first pair of Chuck Taylor.
Now I am more careful about maintaining my shoes and cleaning them frequently. Another thing, I wear them occasionally to avoid quick damage.
Moreover, the story of why Converse is called Chucks is quite interesting. Make sure to take a look.
How to Make Your Converse Last Longer?
With precaution and care, you can easily increase your shoe's longevity. You need to wear them less frequently and also know the ways to make their life longer.
Here are the tips to make your Converse shoes last longer:
Waterproof your Converse sneakers with a non-toxic waterproof spray like, Nanoman to prolong their life. This way, you can also enjoy your pair through sunshine and rain.
Use Converse safe glue in order to prevent the separation of the canvas upper from the rubber sole.
Clean your sneaker to remove dirt and expand its lifetime.
Keep your Converse shoes dry.
Avoid hiking or running on rough terrain to save the outsoles.
Properly use a shoe tree to maintain the shape of your sneakers. This will also help them to last.
Wear your favorite Converse model less frequently to slow the worn-out process.
By maintaining those tips, you can enjoy your Converse for a few more months than usual.
FAQs
Are Converse Durable?
Yes, Converse shoes are very durable. You can wash and dry them; still, they will last you around a year.
How Long Do Converse Seasonal Colors Last?
Converse seasonal colors change from season to season because the company launches many seasonal models and colors every year.
Do Converse Last Longer Than Vans?
Yes, Converse lasts longer than Vans shoes. That means Vans are slightly less sturdy than Converse sneakers.
How Long Do Leather Converse Last?
Leather Converse tends to last up to 18 months or so. This material is more robust than canvas upper. These models need more maintenance than others.
Parting Words
A good pair of shoes is all about the marriage of design and functionality. And Converse has it all. You are getting comfort along with the functionality.
For almost two years, you can enjoy a certain model if well-taken care of. The timing changes according to the use and maintenance. This is everything about the longevity of Converse shoes.
If you have more queries, comment below.