When you wear one particular piece of footwear for most of your outings, like the versatile Converse sneakers, its insole will wear out.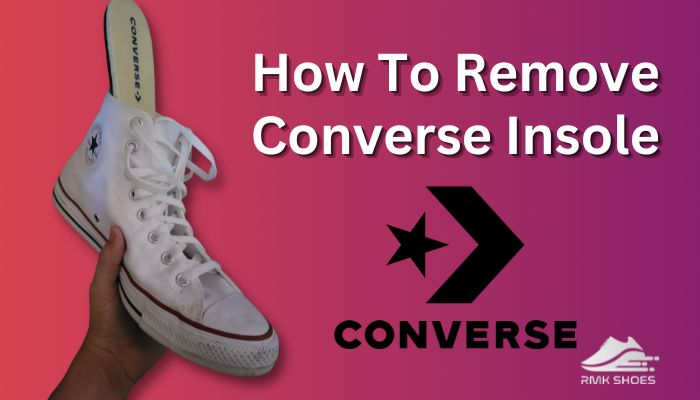 And then the first question you will think if the insoles are removable and If so, how you can do it at home easily.
In this article, I will provide you with all the details of Converse's insole removable process.
So, read on for all the details!
Can You Replace Converse Insole?
Yes, you can replace converse insoles. The main reason behind the removal process is that the insole is old or too tight fitted, thus you want a bit of toe-room for better movement.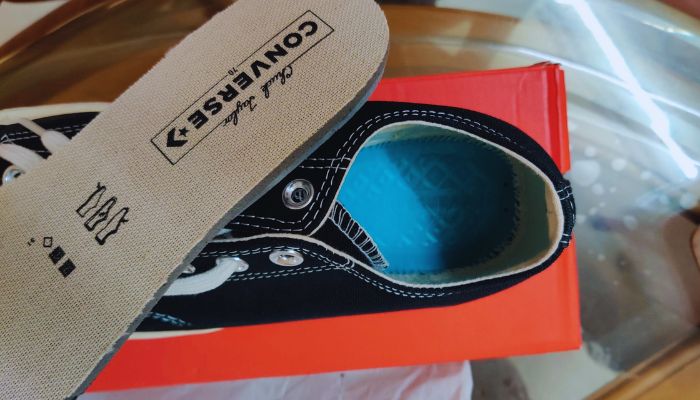 But the fact you can remove innersoles from converse doesn't mean it's gonna be easy.
You need to follow certain steps and ways for the proper implementation. I'm gonna explain those easy and quick ways below. Before that, you should know if you can wear shoes without any insole. Knowing that will help you in the long run.
How to Remove Converse Insole
As there are many reasons to remove the insole from your converse, there are specific ways to do so. By following the below steps, you will be able to put a new innersole after removing the old one and enjoy your favorite pair for longer.
Let's see the converse insole removal steps:
Step 1: Remove Shoe Laces
If you have your converse all laced up, you won't be able to pull out the insole easily. For that, you need to remove the laces first. So that you get enough space inside your shoe to slip your hand in.
Detach the entire lace to be safe and if they are dirty, give them a good wash.
That way your laces will be clean while making your insole changing process easier.
After cleaning you need to know how to lace your shoes and boots, for example, your Doc Martens.
Step 2: Pull Out the Insole Gently
When your laces are washed and out of the way. The next step is to pull out the inner pad slowly. Because sometimes, the glue can be too strong to separate.
Gently pull out the insole and make sure you are not hassling. It can either damage the liner or rip if they are glued.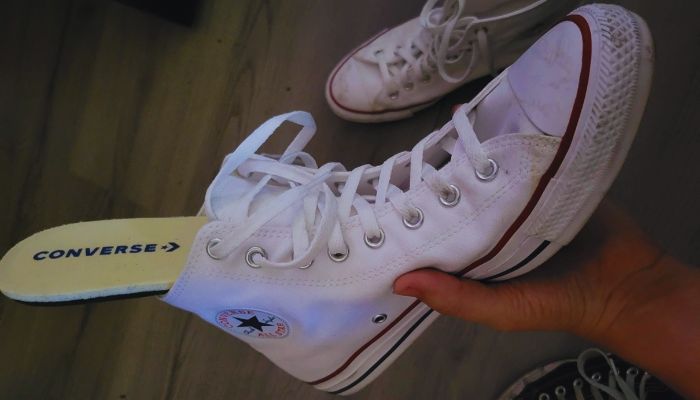 Step 3: Attach a New Liner
Now that your previous insole is detached, It's time to put in a well-cushioned or light slip-sole as per your preference. So feel free to add a new one.
Another reason you removed the insole is that you don't want a new one. If that's the case, go for it and enjoy your converse time.
I changed my old insole and put in a new ortholite for better cushioning and ever since I felt less pain while wearing my converse. My cousin did the same in a different way, she attached the new one on top of the old piece.
This way is also effective, and if the top one is dirty, you have a spare one just beneath.
Except for sneakers, if you want an extra layer in your sandal's footbed check out if putting insole in your crocs is a good idea or not.
How To Remove Glued Insoles
Not every shoe comes with a removable insole. Some pairs have inner soles glued to the footbed. And if you need to detach such one, you must follow the steps beneath.
Remove the laces from your converse sneakers.
Get a hairdryer and use it to heat the inside of your shoe to high steam to soften the glue.
If that's not enough, put your converse inside the oven for a few seconds, which will surely loosen them.
Be careful not to heat your shoes for too long, otherwise, it will damage the sole and upper fabric.
Now carefully pull out the insole, as the glue has loosened, they will come out smoothly.
Take help from professionals if you can't do it safely.
Do you know, people even glue pennies to their shoes to convert them as a substitute for tap dancing shoes? When I first found out about it, I was shocked, as you are right now.
Types Of Insoles Converse Comes With
To serve different reasons, the converse has various insoles. You can choose them according to your preference. When I got my second pair, I focused on insulation against the upcoming cold.
Let's find out how many types of insoles converse offer:
Insulating Insole
Insulating insoles have almost every part of it made of wool. And you know it is ideal to absorb moisture, thus keeping your feet warm during the cold weather.
Along with the warmth, these insoles also provide enough arch support your feet need.
I recently bought The Chuck Tylor high-top with the ortholite insole, it keeps my feet warm and comfy.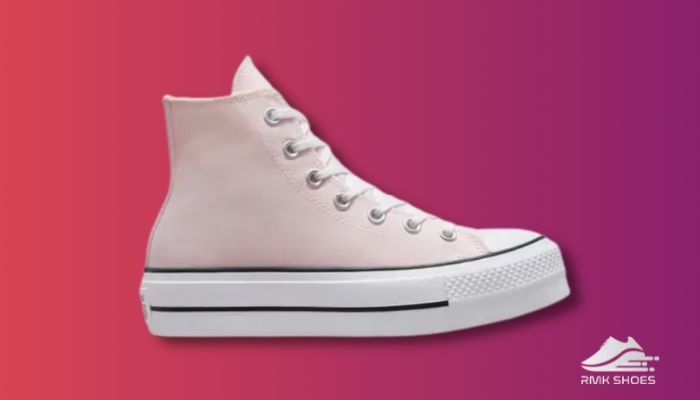 Moldable Inner Soles
Over time, insoles mold to the shape of your feet. The same happens with heat-moldable ones, you can fit them to the size of your feet in just one step.
This is why my mother is a fan of such features. It takes less time and a break-in period.
You can simply heat these moldable insoles in the oven to get the exact fitting. Just wait a bit until it cools down.
Cushioned Insoles
Cushioned insoles are made of foam or gel for shock absorption and comfort. With this type of inner shoe pad, you can wear your converse all day long without the tension of foot pain.
Though they provide service against shock absorption, not so ideal option for arch support.
FAQs
Does Converse Have a Removable Insole?
No, the converse doesn't come with removable insoles, but a few styles like Chuck 70 are now providing this service to elevate the use of converse.
Can You Put Custom Insoles in Converse?
Yes, a few converse models have removable insoles to which you can put customized innersoles according to your need.
Does Chuck 70 Have Removable Insoles?
Yes, Chuck 70 has a removable insole that is supportive and comfy at the same time.
Parting Thought
Converse sneakers are the staple piece of footwear that goes with every outfit, with their high and low-top models. The insole variation it offers serves various purposes.
Though most of the converse shoe's insoles are not detachable, a few models come with removable insoles.
You got the most important converse insole-related information from this article. For more queries, comment below.