Usually, I found Crocs shoes true to size in all my cases. However, there are some exceptions that fit bigger than the actual size.
And when to buy such pairs online, getting a perfect size that will fit you well would be a gamble! To prevent that, you must know the exact crocs sizing.
In this article, you'll find the proper crocs sizing guide and how they actually fit.
So, let's dive into it.
Do Crocs Run Big or Small?
The Crocs do not run either big or small, and they're true to size with a flexible and roomy fit. You'll hardly find any sizing issues with Crocs. Sometimes it runs wider as the models like Crocs classic Clogs run big. And their Crocband helps to fit with your perfect size.
Moreover, These models actually offer a roomy space for you. They are closed-toe shoes and run bigger than the other crocs.
For example, if you have wide feet, then maybe that fits your feet well.
According to Zappos feedback, 75 percent of customers find their crocs true to size.

Are Crocs Supposed To Be Loose?
As I have already said, the crocs actually run true to size. Many of us have confused about their sizing and think they may be supposed to run big or loose because of their appearance. But the scenario changes when everyone actually finds crocs TTS in each model.
However, some of the crocs designs provide extra space for you. That doesn't mean every pair tends to be loose.
The brand has many variations of shoe models, and each model fits differently. These classic clog models were manufactured with a different design setup.
While the shoe was designed with both the top and toe fixed, you still feel extra space in the toe box area.
That means the shoe normally runs slightly bigger than the other models. Crocs also provide an adjustable strap for better fitting and to keep your feet stable.
Actually, the crocs manufacturers make each pair according to their customer's demand. Your kids can wear Crocs to school as well as you can wear Crocs to work if they are acceptable to wear in your workplace!
Some crocs are specially designed for professionals like nurses, and some of them are casual. You can find accurate fittings in professional pairs and get wide space in casual ones.
So, you can't say that all crocs run wide or big; crocs mostly run TTS.
To make your buying process easier, see the recent crocs all-size chart they offer.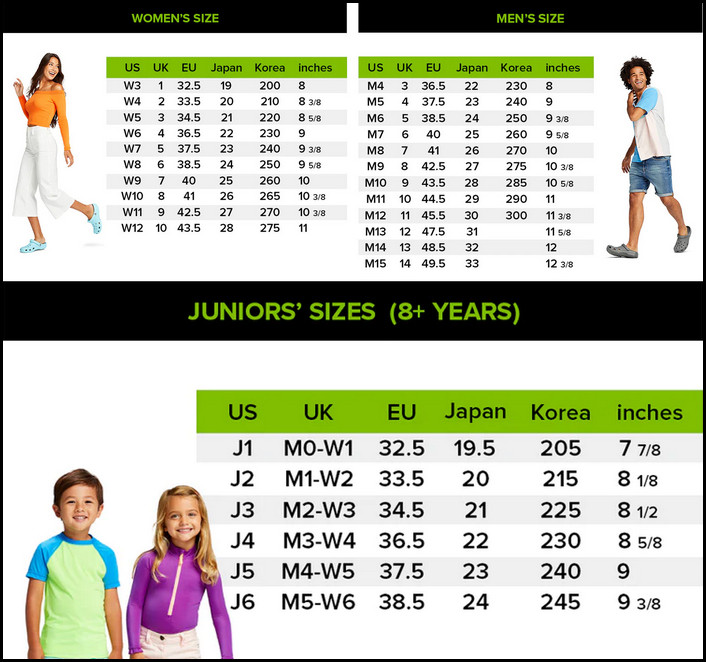 Do Crocs Come In Half Size? 
No, crocs do not offer any half-size facilities in their adult shoes. It only comes in the full size. And it's quite difficult for those who have half-size feet. They have to pick one size up or one size down according to their foot structure.
Buying crocs that fit accurately is like an open challenge for all croc lovers. For example, if you have that half-size issue, then what should you do?
So, there is a solution, you can choose half size down if you have narrow feet and you like to wear tight-fitting shoes.
On the other hand, if you have wide feet, then I suggest you pick a half-size bigger than your actual feet size.
Read our in-depth article to know more about Crocs' half-sizing issue.
However, choose a model that is actually bigger than the other and wear them as a slip-on. This is the interesting part of this footwear. You can use them according to your style and comfort.
Every type suits you and enhances your total outlook. Just pick any neutral or iconic color that goes with your every outfit. Before picking any color, you may also like to read, What Color Crocs Go With Everything to ease your buying process.
How Do Crocs Fit?
In recent days, when you think about a shoe that goes with your every attire, then Crocs might be the first name on your wish list. These clog pairs are famous for their sizing and fittings.
The crocs suit your actual size with a wiggle toe area.
Besides, each design of crocs fits differently so that you can choose your desired pair according to your feet and purpose of wearing.
Many people wear crocs as a fashionable outfit; some use them as a slip-on for their regular working period. And some use them as casual beachwear.
Generally, crocs offer three types of fittings according to their design variations.
Here are the 3 worth mentioning fit of crocs:
1. Roomy Fit
Roomy fit crocs offer you a spacious toe box and the crocs to wiggle around your toes just like the original clogs style.
This style is perfect who always face problems with suitable size pairs according to their wide feet.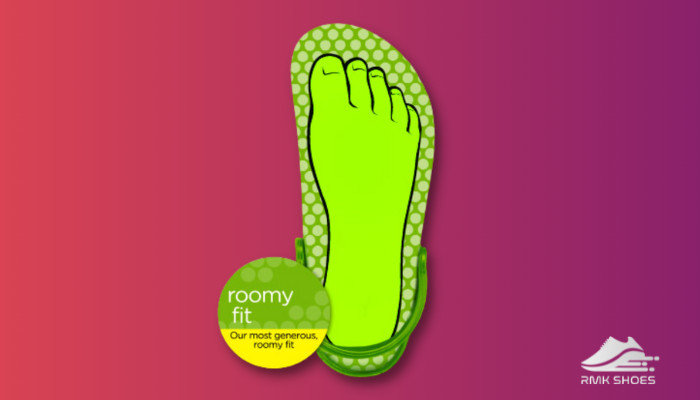 Roomy fit crocs have the following features:
For extra space, your toe usually won't meet the sides.
A vast area in length, your feet shouldn't touch the shoe front.
Spacious space that offers an extra breathable roomy fitting.
No worries, the shoe will not come off your foot. The manufacturer invents some models with an adjustable heel strap for more stability.
2. Relax Fit
Relax fit offers a little smaller room than the roomy fit clogs. They are actually perfect, you feel a warm hug from your shoes while you are walking or moving. Some models also include straps, but you always feel stable with or without the laces.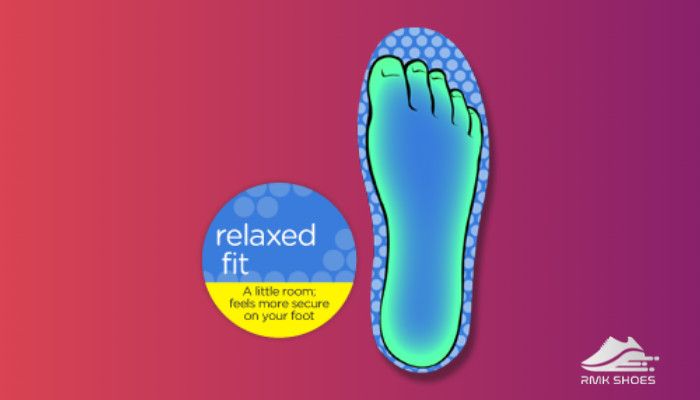 The relaxed fit crocs also contain some common features like below:
The little narrow toe box and your feet occasionally meet the sidewall of the shoes.
Stable and secure fittings for walking.
Extra space in the length of your toe never touches the shoe front.
Your feet get better support in these models. Try wearing them during your working time with socks; they will offer great security. However, you can still wear Crocs without socks. It's totally up to you how you fashion them.
3. Standard Fit
Crocs offer more snug and tight fittings in standard fit than other models. It offers the best security fittings and is suitable for professional use. If you have a narrow feet structure, it's the ideal option. Besides, Crocs are good for flat feet.
Those types of crocs confirm a stable movement with minimum slipping tendency.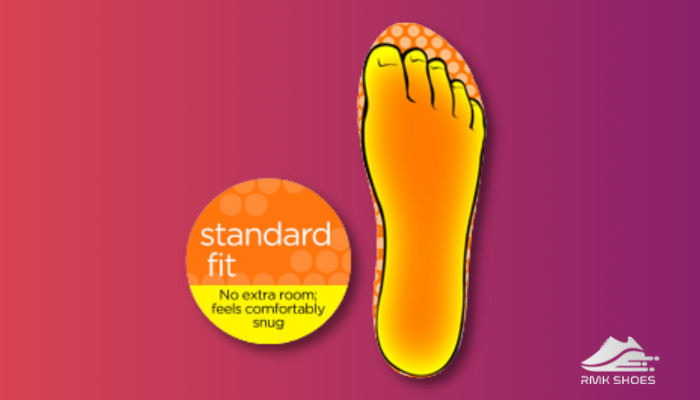 Here are the common features offered by the standard fit:
Actually offers a narrow toe box, a little tight than other crocs designs.
Your feet normally touch the shoe side and upper often.
But you get enough space in the front; your feet never touch the shoe front.
They provide a little narrow box area, and you can get a better secure fitting with the design. You can still flexibly move your toe.
Along with the flexibility, the crocs are renowned for comfy wear. To learn more about crocs' comfortability, read Are Crocs Comfortable?
What Size Crocs Should I Get?
As mentioned before, you must pick your ideal size because most crocs models offer true to size. If you wear Nike size 7, then you also pick crocs size 7 for perfect fitting. You'll find extra space in front of your crocs shoe that's for their roomy design.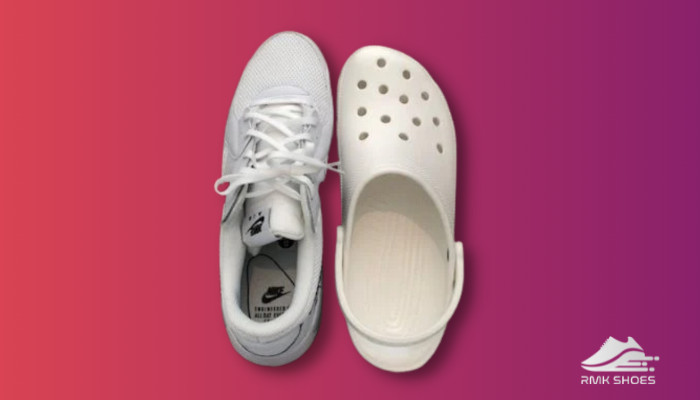 This footwear has premium Crostile technology that provides you with comfort and cushioning feeling.
Moreover, When you wear your first pair, you may feel a little uncomfortable with their extra space, but after wearing a couple of months, you just enjoy the movement. You can give Crocs a sunbath to shrink a bit as well.
However, you have to decide before buying which type of fitting you prefer for your feet. According to your choice, you can pick any of them both have wide room in the toe box.
After wearing, if you find ½ inch large, then don't think too much that's the right size you pick. That space for crocs design that space helps you with flexible movement. The heel strap gives you extra support if needed.
To measure your actual feet sizing, you must follow some processes. You should check out the Uggs Boots Sizing Guide here, you will find some exact procedures to measure your feet.
FAQ
What size is 7.5 in Crocs?
Crocs actually never offer half size facility. So you have to pick a size up or down according to your feet' structure. If you have narrow feet, then I suggest picking size 6 contrary, if you have wide feet, you pick size 8.
Should Crocs fit snug or loose?
According to their characteristics, you find them loose fitting, but they actually fit well. They provide some spacious, roomy space for your toe.
How do you loosen Crocs?
You can keep your crocs in hot water if you feel extra tight or snug. Crocs' major material is a rubber that easily expands in hot water.
Parting Thoughts
So, now you have proper knowledge about crocs sizing, and they actually fit true to size. Please check their updated size chart before buying.
I hope the information helps you purchase your ideal size according to your best fit. For further queries, you can reach me at any time through the comment box.
Till then, take care.