Individuals who desire to lead a vegan lifestyle always try to avoid everything that is made with animal evolved ingredients.
Even in the case of shoes, they are reluctant to compromise on this matter.
If you search on the internet whether the boots are vegan or not, you will get numerous confusing answers there.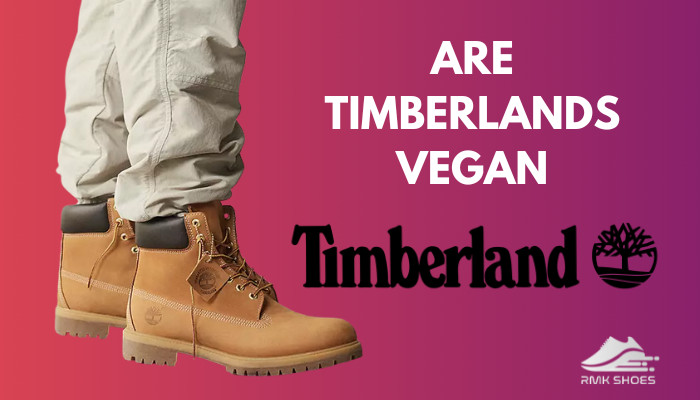 In some articles, you will see that they are claimed as vegan shoes, whereas, in some sites you will learn that they are non-vegan.
To put an end to this confusion, I appeared with this piece of writing.
I spent three hours in research just to highlight the authentic information about Timberland shoes in front of you.
If you prefer to style with vegan Timberland, this article will guide you to make a proper decision.
Without any further ado, let's start gathering info!
Are Timberlands Vegan?
Timberland didn't claim that their shoes are entirely vegan, but their saying was they have vegan-friendly options.
There are several vegan-friendly footwear in Timberland's collections.
To get the proper answer about vegan or non-vegan characteristics, I directly reached them through their official email address.
Within a few minutes, I got the reply which was exactly like this "We have several vegan-friendly options in our line-up."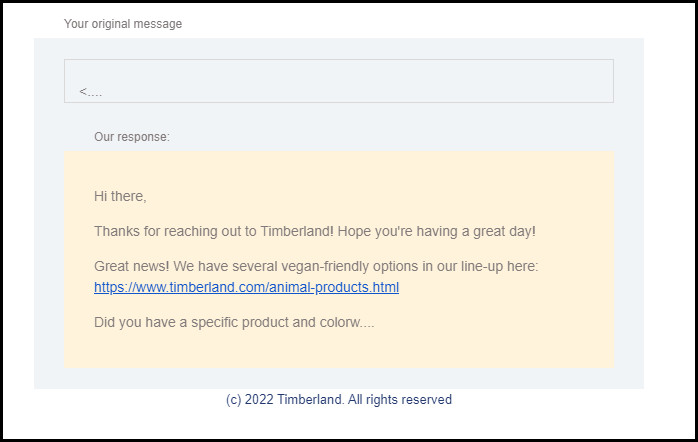 According to Timberlands saying, they make use of animal-derived materials within the permissible limits.
They confessed that Timberland does not sell products made from wild or domestic animals which were killed only for their hides. They source the majority of hides from U.S. cattle that are raised for food and processed according to USDA guidelines.
Furthermore, they stopped collecting hides from certain regions where animal husbandry is a big concern.
If you want to get a clear concept of this topic, you should know what materials are mainly used to make Timberland footwear. So, let's get into it!
Follow our guide to know Should You Wax Timberland Boots.
What Are Vegan Timberlands Made Of?
The most common materials used to make Timberlands are leather, suede, wool, canvas, patented microfiber and fur.
Apart from these, Nylon and Polyester are also used in production.
You will get different varieties of leather, such as synthetic faux leather, full grain leather and chemically processed leather.
Timberland made the partnership with Leather Working Company for sourcing high-quality leather.
Some shoes include synthetic fibers and 50% recycled polyethylene terephthalate (PET).
Even the glue used in the shoemaking is totally synthetic.
The insole and midsole include ortholite and a flexible EVA layer, respectively. The exterior sole is made with recycled plastic and rubber.
You'll be secured with this grooved outsole, which has a good grip facility.
Developed technologies such as anti-fatigue, waterproof, and Primaloft insulation technology are involved in the shoemaking.
The insertion of these upgraded technologies made Timberland footwear more durable and demanding.
Read more on how to Clean Timberland Boots.
Are Vegan Timberlands Comfortable?
Yes, Timberland boots are able to hug your foot with a combination of cushion, comfort and fashion.
Timberland is the blend of luxury and comfort.
Comfort lies mostly in the material and structure of the insole and midsole of any material.
So, let's look at what you'll get in the insole and midsole.
The insole included cushioned and lightweight ortholite.
You will obviously get the utmost comfort in this type of sole. With the odor-resistant insole, your feet will stay away from any kind of harshness and bad odor.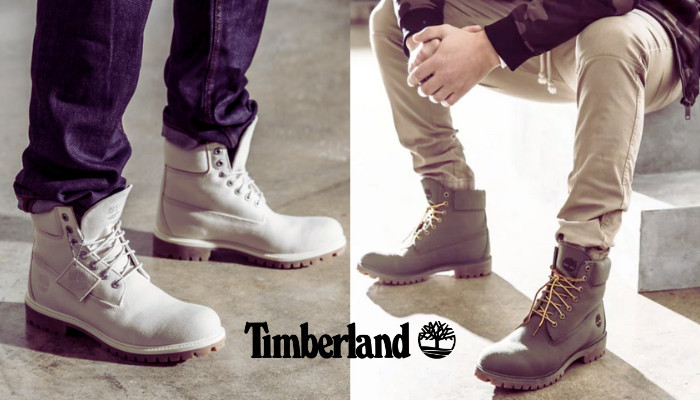 Moreover, you won't have to experience sweat due to the breathable upper and ortholite insole.
Timberlands are suitable for all-day wear with its ortholite insole.
No need to worry about arch support in these boots because they feature flexible and foamy EVA midsoles. This type of midsole will offer smoothness at the bottom of your feet.
Timberlands are shock-absorbing with their anti-fatigue technology.
The shoes feature Primaloft insulation to keep your feet dry, warm and comfortable.
You can feel the comfort of any shoe only when you get the perfect size. Timberlands come in half sizes too, and it offers medium and wide sizes for its customers.
So, when you style with Timberlands, you won't have to compromise even a little bit with the comfort.
Related content you should read: Are Timberland Boots Good For Winter?
Are Timberlands Environment friendly?
Yes, Timberlands are friendly to the environment with the motto ' It's Easy Being Green.'
The manufacturers focused on using renewable materials, including recycled PET, rubber and organic cotton.
They didn't make use of any toxic materials that can lead to soil, water or sound pollution. The factories hold anti-air pollution equipment so that the air doesn't pollute even a bit because of their used materials.
You already knew that no domestic animals were killed for the production of Timberland goods. Most often, the fabricators tried to use all synthetic materials.
Considering all of the statements, it can be said that Timberlands are environment friendly.
Are Timberlands Ethical?
Yes, The materials collection process, production procedure, selling method, and return policy are all ethical.
Timberland completely prohibited the entry of any live plucked down in their supply chain.
Consequently, International Down & Feather Testing Laboratory (IDFL) certified the quality, content and physical characteristics of the down and feather as well as the suppliers of Timberland.
Until now, there exist zero allegations against this top-rated brand for declining ethics.
Rather, Timberland achieved praises from their consumers.
If you are concerned about maintaining ethics even in your lifestyle, then give a try to the trendy boots of Timberland.
Check out our separate post: Where are Timberland Boots made?
Range Of Vegan-friendly Shoes
Looking for vegan shoes is a primary concern for people who are truly determined to avoid any kind of animal-processed materials.
If you have a strong mind for avoiding non-vegan goods, you should choose from other brands because Timberlands are vegan-friendly, not completely vegan.
Birkenstocks, Atoms, and Ecco these brands have several vegan footwear.
If you prefer to wear sneakers, then you can move with Vans. Their sneakers are trendy, comfortable and also vegan. These sneakers are slip-resistant also.
For vegan sandals, Birkenstocks Arizona Vegan is a great one.
If you are a boot lover and vegan, you can pick Dr.Martens Combs Nylon Combat Boot.
This boot used vegan fabric for the whole shoe. It is made of synthetic fabric, textile and ditching leather. It combined 8 eyelet designs with a rugged combat boot look.
The synthetic rubber outsole of this boot will deliver durability and good grip.
If you are determined to buy vegan-friendly shoes only from Timberlands, then the 6-inch Premium Fabric Boot is the best pick for you.
The upper and sole of this boot are made with canvas fabric, the laces with Taslan fibers and the outsole with rubber.
Are you passionate about the adventure here and there?
If so, then Timberland Euro Hiker Fabric Boot is another vegan style for you.
You will get Cordura fabric at the upper and recycled rubber outsole. It's important to get artificial arch and ankle support at the time of hiking. This boot will offer you support with the inserted shank at the EVA midsole.
One more option is the Euro Sprint Boots from Timberland.
You have to spend $220 for this vegan footwear. The materials of this boot are PVC or PU leather and mesh fabric. The boot is very lightweight, and you will get a unique style with this comfortable wear.
So, I shared my views about vegan-friendly boots from Timberlands and other popular brands.
Now it's your turn to select the right one according to your preference.
You may also like to read: Are Timberland Boots Good for Hiking?
Verdict
Timberland claimed that they have several vegan-friendly options.
But they didn't give a clear idea or direct statement that their boots are completely vegan and free from all animal related substances.
If you can compromise with vegan characteristics, you can choose any boots of Timberland which you like.
These boots released a feeling of comfort and luxury.
If you are absolutely determined to wear vegan shoes, then it's better to look for other brands.
Don't forget to let me know your thoughts regarding Timberland's vegan-friendly nature. You can also share which vegan shoes you are gonna add to your shoe rack.
Thanks for reading!