Don't we have a humane instinct to look different from our next person?
To put that into context, we must know all the available and best options for the Allbirds shoes.
Allbirds rose to fame in 2016. Since then, they've become a staple for many. It's largely thanks to their sustainable manufacturing and premium comfort.  Unfortunately, they can be pretty expensive.
But, don't you worry! After tons of research, I've composed this cracking list of Allbirds alternatives so you can have that same comfort without having to empty your pocket.
So, without further delay, let's get straight into our review.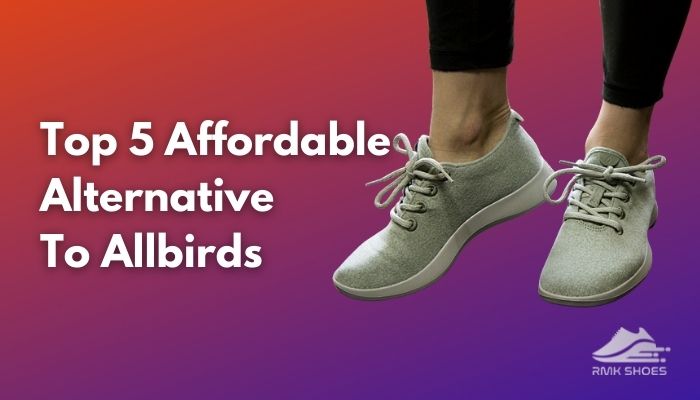 Follow our other guide to know affordable Alternatives To Stan Smith
Best Allbirds alternatives- Review
When you're going for knock-offs, you are going for a similar experience, so you have to make sure the shoes you are going for have identical features.
And the shoes in the list have similar features to that of Allbirds. So, no worries there. And, the best part is they are pretty affordable. Sounds good, doesn't it?
You may also like to read about 5 Best Cheaper Alternatives to Muck Boots.
Here are the top alternatives to Allbirds:
Why Should You Go For an Allbirds Alternative?
Allbirds produce premium quality footwear; there's no denying that. However, you need to pay a premium price for premium products. Spending that much of a fee can be pretty tricky. Therefore, going for alternatives makes more sense.
Not only will you get similar features, but also it'll cost you less. But, be careful! Not all knock-offs ensure an excellent deal. You'll have to do a bit of homework before you come to a purchasing decision. And how's that? If possible, go through all the customer ratings and reviews.
In a hurry? Check out my new post best Joan of Arctic Alternatives
What makes Allbirds different?
Allbirds is a Newzealand-American company that is dedicated to producing environmentally friendly shoes. There are quite a few aspects that make this company different.
Related contents you should read about Top 6 Crocs Butter Alternatives Shortlist
Here they are:
The Upper
Allbirds believe in sustainable manufacturing. As a reason, all the materials they use are eco-friendly. And one of them is New Zealand's Merino wool. This particular material is sourced from cruelty-free farms and is used to construct the uppers of Allbirds shoes.
Some more guides on Five Ten Freerider Alternatives in 2022
Out Soles
Allbirds use Sweet Foam to construct the soles of their shoes. Sweet foam is made from Brazilian sugar cane. The company uses this material rather than regular synthetic rubber; this material's 100% eco-friendly, which keeps All Bird's motto intact.
Also, check out our separate post on Shoe Tree Alternatives.
Uncommon packaging
Another distinctive feature that makes these shoes special is the unconventional packaging. Allbirds use customized transportation boxes with each shoe in a separate compartment rather than keeping the shoes together stuffed with tissue paper and other materials.
But before that, you check out 10 Tieks Alternative
Related Questions People Ask
Are Allbirds knockoffs of good quality?
Not all knockoffs are of good quality. The thing with cheaper alternatives is that they tend to be a hit or miss. There's one way to avoid this situation. And that's good research. Go through customer reviews and ratings before coming to a purchasing decision.
Are Allbirds alternatives good for walking?
The Allbirds alternatives that are shaped in a similar way to that of Allbirds are up to the task. The shape helps but keeps an eye on the materials, too.
Is it necessary to wear socks with Allbirds?
It is not necessary to wear socks with Allbirds. You'll feel the same level of comfort even without socks. You can rest assured there won't be any irritation or itching.
Do Allbirds alternatives have good arch support?
Arch support is mostly scarce when it comes to alternatives. But, don't you worry. Depending on your arch type, you can easily remove the insoles with a pair of orthotic insoles.
Is Allbirds worth the money?
Allbirds worth the money if its features, and materials matter to you.
Do check our latest post on the top 6 Rothys Alternatives
Final Thoughts
Simply put, Allbirds are fantastic! And being a shoe enthusiast, I truly adore them. The decision-makers at the company are doing a  great job. However, affording them can be quite difficult. Therefore, to get a similar experience, you'll need to go for alternatives.
There's a catch, however. Not all knockoffs ensure a great deal. You'll need to do a fair bit of research. To help you skip that part, I compiled this list of Allbirds alternatives. Do let me know down in the comment section below for any kind of queries. I'll always be there. Until then, take care.