When it comes to buying Nike footwear, budget becomes a major issue.
Though an ordinary pair costs a maximum of $305, the price can reach up to $2 Million in special cases.
Despite the high price tag, a pair of Nike shoes are available almost in everyone's wardrobe.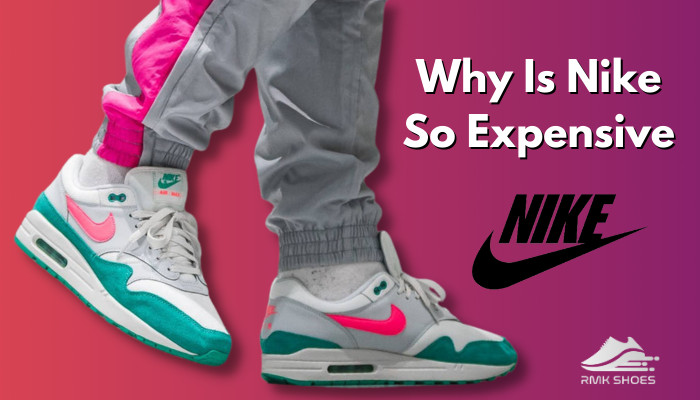 But what are the reasons behind this hype, and is Nike really worth the big budget?
Let's read ahead & know about this matter!
Why Is Nike So Expensive?
Nike's brand value, product quality, technology and celebrity engagement are the main factors behind its expensive footgear items. Furthermore, this sportswear brand invests huge amounts of money in product promotion and sponsorship, which makes them costly.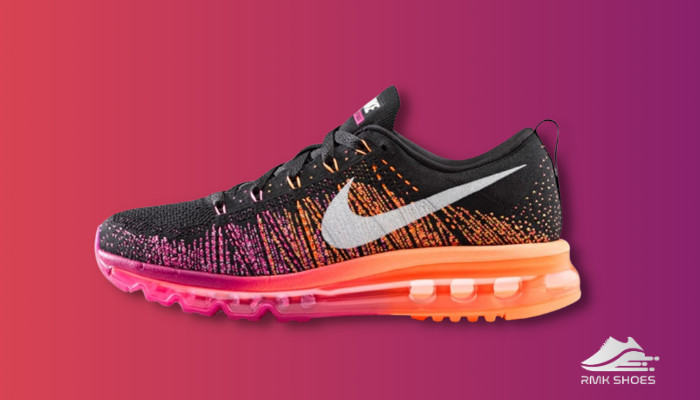 You will get several categories of shoes in Nike's collection, including walking, running, soccer, training & gym, basketball, golf and cycling shoes.
These shoes are divided into lineages like Airmax, AirForce, AirJordan, Air Huarache, Pegasus, Dunks, etc. Most of these shoes come with hefty price tags, yet they are quite demanding.
Let's highlight the reasons for Nike's exorbitant price in detail:
Quality & Materials
Product quality depends on the materials and craftsmanship.
Sustainable cotton, leather, Polyester, EVA, recycled Nylon, lightweight Atomknit, Flyleather and Flyknit are the most recognizable materials of Nike's shoes.
The brand claims 100% of its used leather is Leather Working Group certified.
Almost 36% of shoes are manufactured in Vietnam and China. Each shoe's stitching quality, stock fitting or soles preparation, joints of soles, overall finishing and attachment of any additional accessories denote perfection.
Cutting-Edge Technology
This technology varies from one shoe to another. The insertion of upgraded technology enhances the features and makes the footwear more user-friendly. Additionally, recent & more advantageous technology pulls more penny.
Here are the most advantageous technologies of Nike:
HyperAdapt Technology
The benefit of this HyperAdapt Technology is that you don't need to touch the shoes for proper adjustment. With the help of attached sensors, the shoes and laces will automatically adapt to your feet.
Flyknit Technology
The manufacturers use sturdy fibers and follow Flyknit technology to produce soft, well-ventilated upper. This material is supportive and ensures a sock-like fit.
It will wrap your feet with a smooth and durable upper layer.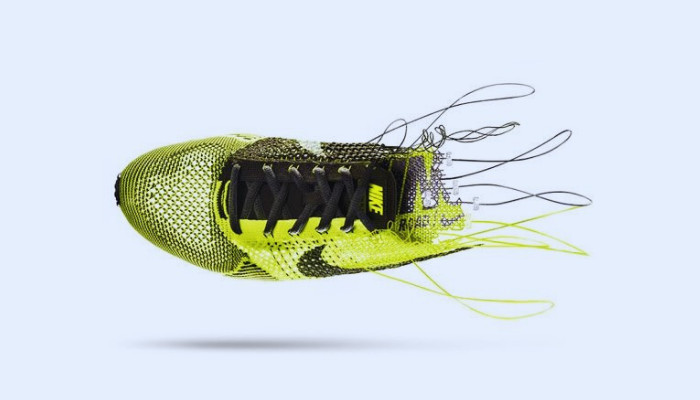 Air Zoom Technology
The shoemakers add Zoom Airpods to the shoes by following this technology. The Zoom Airpods make the shoes responsive, lightweight and bouncy.
Moreover, it delivers return energy facility to the wearer, which is essential for trainers and runners.
ZoomX Technology
This technology lies behind the insertion of comfy ZoomX foam. The benefits of this foam are it is lightweight, and your feet will be in touch with a comfortable foamy footbed.
The Alphafly and Vaporfly series uses ZoomX and Air Zoom technology to provide the wearer with a good running experience.
The Air Max series includes lightweight Air Unit technology for adequate breathability and long-lasting comfort. But this shoe is also expensive.
Wonder why Nike Air Max is so expensive? Give a read to this article.
Popularity
Nike holds its customer's satisfaction by crafting numerous designs and categories of athletic wear. The shoes represent versatility and a good casual look.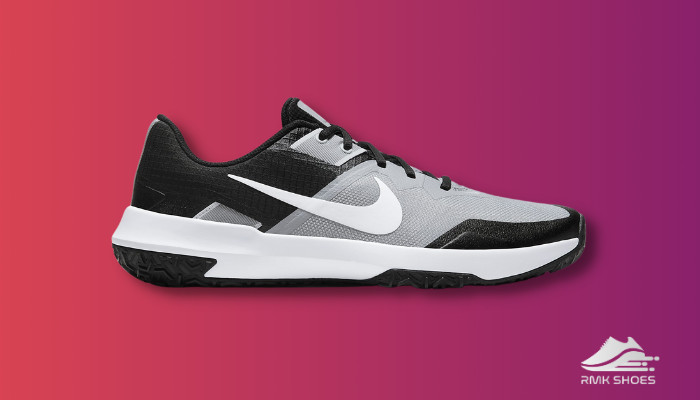 This reputed brand sells almost 780 million pairs per year. Highly demanded, isn't it?
Moreover, promotion, advertising, brand value and celebrity wear increased the popularity to a greater extent. Even Nike's 'Just Do It' motto can boost your confidence.
That's why people of all ages and gender desire to style with a pair of Nike.
Collaboration & Endorsement
Nike has a good reputation in the field of collaboration and sponsorship.
CNN's report shows that Nike spends the most on sports sponsorships.
This brand collaborated with famous people like Kanye West, Michael Jordan, Tiger Woods and Serena Williams to promote the products.
It made a deal with Michael Jordan In 1985, at the time of launching Air Jordan, which brought huge success.
Every year Nike spends over $5.45 billion on endorsements. It claims that the soccer icon Cristiano Ronaldo is one of the most high-paid endorsers of this brand.
Comfort
The breathable upper, lightweight and thick sole, cushioned interior, excellent traction focusing outsole, lace configuration and relaxed fit of Nike shoes provide outstanding comfort.
Padded low, mid, high top designs and tongue add protection to the ankle and upper portion of the feet. Because of this comfort, varieties of designs and styles Nike's price range rises.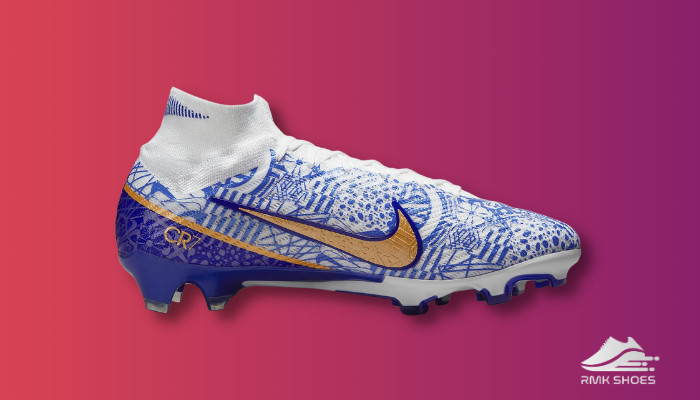 Sneaker Resale Market
Nike sneakers are unique and in high demand among most people. As a result, some people buy the shoes, stock them and sell them later in the online marketplace or in an auction.
Air Force One Vlone is one of the pricey shoes that can be found only on a few auction websites.
You have to pay $8,000 – $10,000 for this high-top pair.
You must have noticed that I didn't discuss Nike's manufacturing cost until now. Can you guess why?
Well, that's because Nike's ordinary shoes manufacturing cost isn't so high. It needs around $25 to make the shoes. In China, at most $16 is required including labor costs.
Most Expensive Nike Shoes
Currently, the most expensive on Nike's official website is Phantom GT Elite. It is available for $305, and customization option is available for this shoe. You can select the collar or tongue design and the shades of the base, base graphic and swoosh.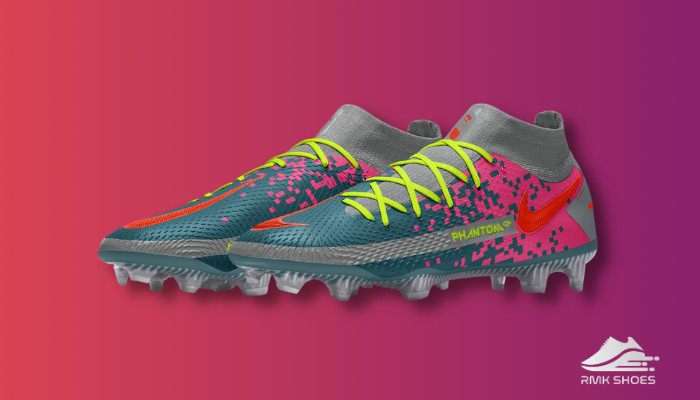 For a better experience, a tacky material is inserted in the Flyknit upper. The shoe's outsole is spiked, enhancing traction over dry and wet surfaces.
SB Dunk High Reverse Skunk 420 is another expensive one. Nike manufactured only 420 pairs of this particular model. Last time, one pair of this model sold for $3150 on StockX.
For more details, go and check out another article: Why Are Nike Dunks So Expensive?
A pair of Air Jordan 1s sold for $560,000 in 2020 just because it contained the autograph of Michael Jordan.
Do you know which is the most expensive Nike shoe ever sold?
It is the gold-made Solid Gold Ovo Air Jordan. The famous hip-hop artist Drake purchased this shoe for $2 million in 2016.
Is Nike Worth The Money?
Nike shoes come with fashion, quality, comfort, and other user-friendly features. So, undoubtedly they are worth the money.
Whether you are a basketball player, tennis player, skater or professional runner, Nike has numerous advantageous options for you.
The shoes are not affordable for most people as they are expensive. Yet many people go towards Nike for their immense diversity.
They are trendy and offer a good casual outlook. You can wear them with jeans, t-shirts, crop tops, jumpsuits and even hoodies.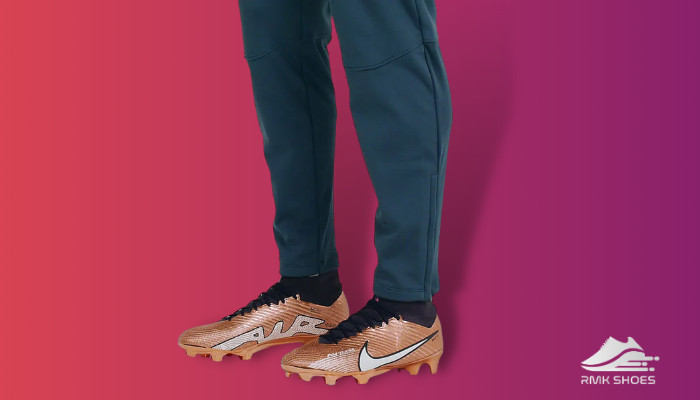 The shoes are loaded with lot of cushions, adequate arch support, enough toe space and durable materials. So don't worry about its comfort level.
Additionally, the Alphafly and Vaporfly lineage feature shock-absorbing property and full-length carbon for energy return.
Due to the convenient features of Air Force 1 and Air Jordan, a large number of people cannot decide which one to choose between these two.
To get rid of such a confusing situation, just go through our separate content on Jordan 1 Vs Air Force 1.
FAQs
Are Nike Shoes Overpriced?
No, the shoes aren't overpriced, it demands a fair price. But this concept can change depending on customers' budgets.
Is Adidas or Nike more expensive?
Though both of them hold a good reputation for producing athletic apparel, Nike is more expensive than Adidas.
Is Nike a Luxury Brand?
With the combination of standard quality products and high-end prices, Nike turned into a luxury Athleisure brand in 2010.
Before You Go
Though Nike's footwear is expensive, people's passion for this brand never drops. Considering the reasons for the high price, it can be said that Nike's cost is expensive yet fair.
So, if you are thinking of buying Nike shoes, just do it!
Do you have any further queries regarding this topic? If any, leave it in the comment section.