Have you ever wondered why two separate sizes are stamped on the bottom of a Crocs pair? Well, your query ends here as I'm gonna explain the actual reason behind such double sizing in Crocs.
To enlighten yourself, read this article till the end. Here, you will get all your desired answers that I gathered from users in feedback, including mine.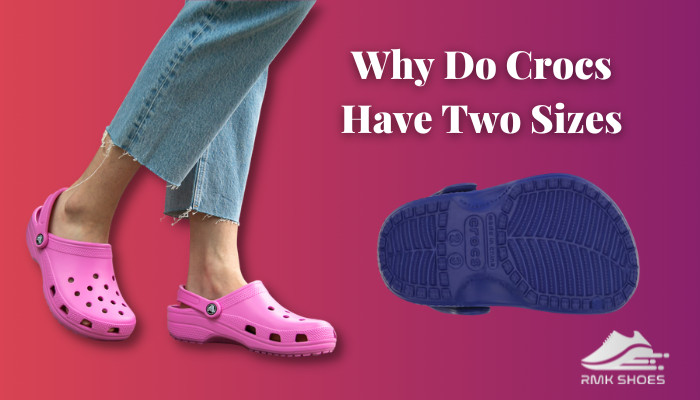 So, let's dive into it!
Why are There Two Sizes on Crocs?
Crocs stamped two sizes on the outsole because most of their models are unisex and both men and women can wear them. Usually, crocs follow the US measurement for their sizing. And you will find two measures on the bottom marked M for men and another marked W for women.
This double sizing is often seen in the unisex Crocs model. Sometimes there is no identification like M and W. In that case, remember the myth that "Women are Always Right!" and consider the left size for you, if you're male!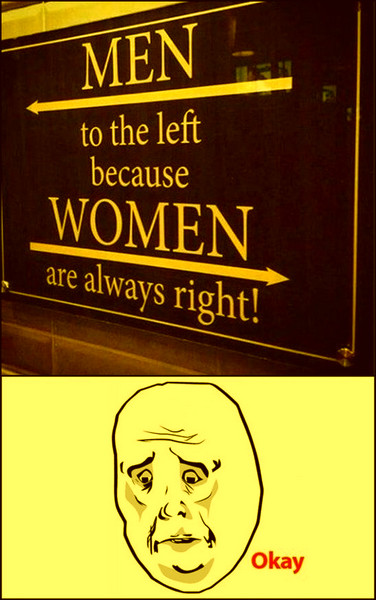 Structurally men's feet are a little bulky compared to women's, and they need more space. Contrary, women have narrow foot structures needing less space around the toe.
Therefore, the large number must be for females, and the smaller number indicates the male sizing.
For example, if you find any Crocs marked 7/9, then be sure the size 9 is definitely for women! However, Crocs don't come in half sizes. So be aware of that and go a size down if you wear half sizes.
Do Every Crocs Shoes have 2 Sizes?
No, not all crocs have two sizes. Crocs traditionally manufacture four types of shoes – Men, Women, Unisex, and Children. And you will find the two sizes on the bottom in their unisex and children's models. Yet you can find single sizes on men's and women's shoes.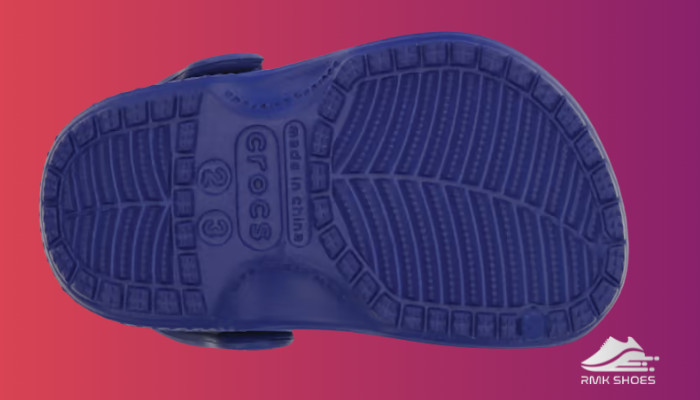 When you wanna buy a new pair, just a little concern before picking any unisex model. Or just trial them before buying.
However, to clarify your confusion about the crocs' unisex range, just look at my other article, that are crocs unisex, and know how the models work for both males and females.
In the children's model, you also find the double sizes, which indicates a different aspect. They don't mean gender variations though.
How Do Crocs Fit?
If you never use Crocs shoes, then the fitting must wonder you because they fit differently compared to other shoes.
Typically, Crocs doesn't run big or small do Crocs Run big or small. They, however, come in three different fits – 1) The Standard Fit; 2) The Relax Fit; and 3) The Roomy Fit.
Before choosing your perfect size, just remember Crocs always offer wiggle room for your feet.
Here are the significant signs of well-fitted Crocs:
Crocs offer a roomy and wiggle-fitted footbed.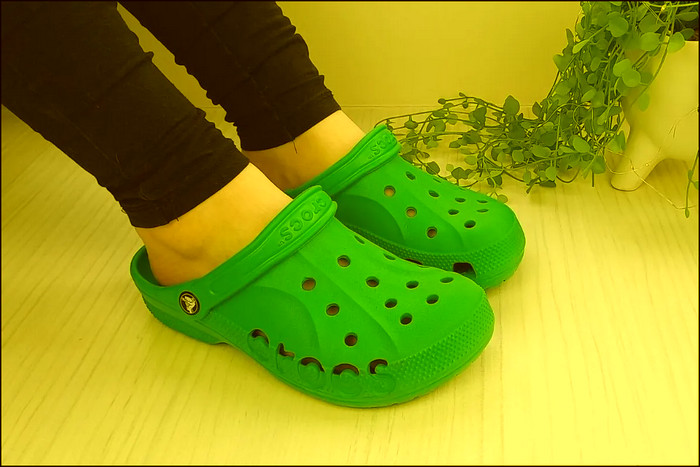 You never find any snug-fitting Crocs, and you have a lot of space on the inner side of the shoe where your feet' edges never meet the sole.
Crocs provide extra space on the front and metatarsal area.
You'll get a suitable seat for your foot.
After knowing all the indications, you know that Crocs offer a baggy fit. Thanks to their adjustable heel strap, it helps to place your foot accurately.
Moreover, their resin-based Croslite material offers a non-slip feature that reduces slip tendencies.
Do Crocs Run True to Size?
Yes, generally, Crocs run true to size. Many people think these sandals run big for their wiggle fit, but it's not like that. There's no need to size up or down even if you have wide feet as Crocs run TTS. So, just order the regular size you usually wear for other footwear.
Crocs offer only full-size; they have yet to develop a half-size facility.
If you have a half size issue, then just go one size up or down according to your feet structure. Choosing the proper size Crocs is challenging if you belong to the half-size world.
Crocs Sizes Explained
Now that you know, crocs provide only full size and never offers any half size. Before buying, let's look at how the size of these trendy shoes works.
Here are the crocs complete size chart: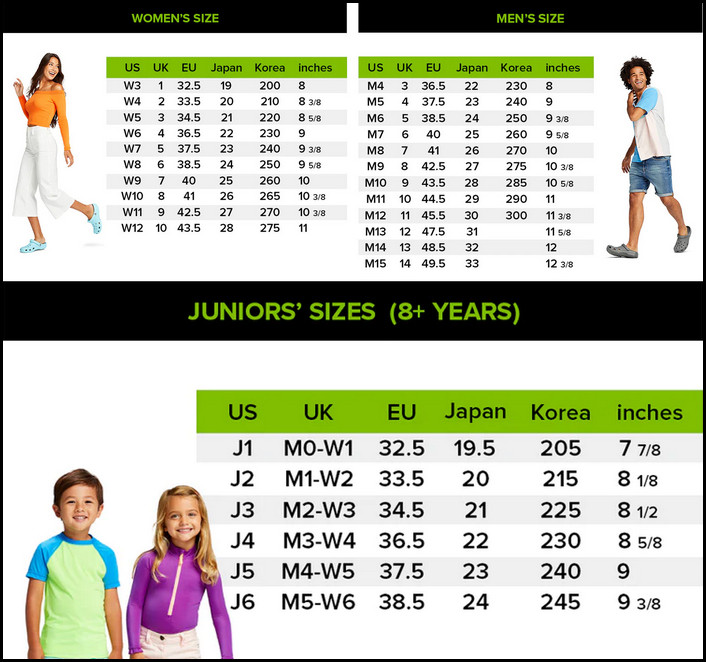 The following size chart provides general knowledge of Crocs sizing information for men, women, and kids.
What Crocs Size Should I Get?
As I have already said, crocs come only true to size. When you want to wear the unisex model, just follow your exact measurement. If you wear the women's size 7 in the other brand, just pick the same size for your classic clogs.
Conventionally, the toe boxes of these shoes are a little wider than other shoes.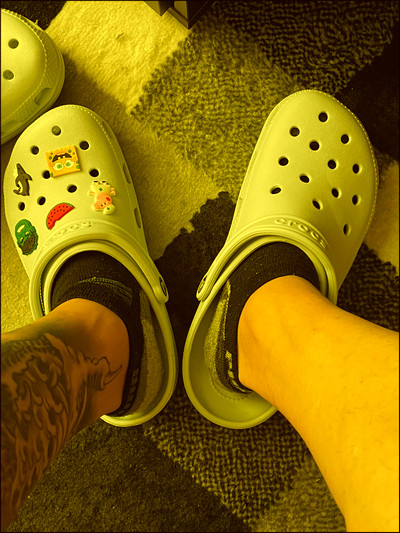 You'll find a lot of design variations when looking for Crocs shoes, and various designs fit differently. Thus, not all shoes provide a roomy fit; some of their models offer the standard fit that is the perfect pair for the workplace.
So, according to your preference, which type fits you most for your healthy feet? And the answer depends on your feet' structure and comfort.
Parting Thoughts
Crocs have two sizes in their unisex and kid collection to ensure both male and female feet size properly.
So, before picking any model of Crocs, check the size rigorously.
And now you have proper knowledge of why Crocs stamped two sizes in their shoe bottom. For further information about crocs and their sizing just hit a comment in the below box.
Happy reading!