Aldens are a popular name in the world of footwear. They produce top-notch boots with high-quality leather and excellent arch support.
But their prices are sky-high! They are super expensive because they are handcrafted in the US by highly skilled craftsmen who have mastered the art of molding, handling, and manufacturing leather boots.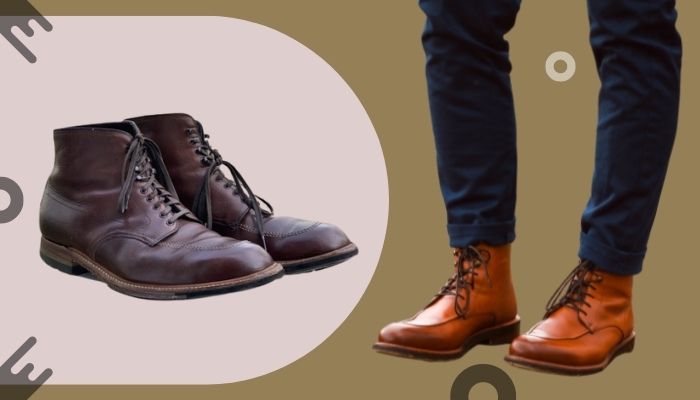 Due to their high prices, not everyone can afford a pair.
However, it's not like you can't get yourself a pair of high-quality leather boots that are very similar to Aldens, but much lower in price.
If you are looking for boots similar to Aldens but a less harsh on the wallet, then you are in the right place. In this article, I will be giving you my top picks for boots alternative to Aldens that are much more budget-friendly.
So, keep reading till the end.
Follow our guide on How Much Do Steel Toe Work Boots Weigh
Boots Similar To Aldens
Now, Aldens are very popular shoes and you cannot simply compare just any boots with them.
To be similar and comparable to Aldens the boots have to pass a list of check boxes. These check boxes include comfort, durability, versatility, and fashion quotient.
Below I have mentioned my top picks for boots that are similar to Alden boots.
Timberland West Haven Chukka Boots
This boot is an excellent alternative to Alden boots. It is waterproof, which means there's no need to worry about the weather when donning these boots.
It provides an excellent blend of western and classic style with the lace up design and high quality leather.
Moreover, Timberland West Haven Chukka boots are very comfortable for wearing for longer periods due to it's antifatigue technology.
It is versatile and can be styled with a variety of different outfits to create different looks.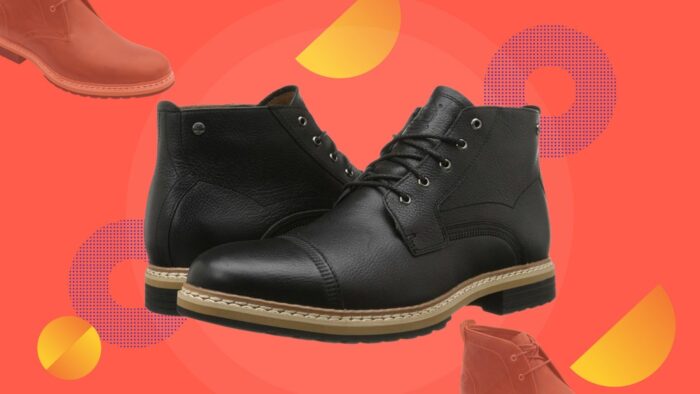 As per customer review, this pair has excellent ratings and can be worn in almost any kind of weather.
It is fairly comparable to the Alden boot in that it is stylish, has technology that prevents water from getting in, and has an excellent outsole.
Read more on How To Uncrease Timberland Boots
Timberland Redwood Falls
Another fantastic pair of boots by Timberland is the waterproof Timberland Redwood Falls.
Available in a jet black, soil, and saddle, this pair of boots is stylish and chic. You can spruce up any outfit by blending in this boot.
It has a lace up style and the fabric lining is made using recycled plastic. The boots provide excellent arch support and can be worn for long periods of time due to the premium cushioning created using EVA foam in the midsole.
This stylish pair can be worn with a range of different outfits, and you can even wear them to work because of their casual yet formal look.
It is very similar to the Alden boot because it is fashionable, has waterproof technology, and has rubber soles.
Also, check out our separate post on How To Fix Scratched Timberland Boots
Crosby Moc Toe Boots
Land's End Crosby moc toe lace up boots are a pair of boots that is for everyone – you just cannot go wrong with them.
This pair of boots has a classic look to them. With a shiny and polished finish, it can be worn to any black tie event, or event any semi formal event.
They are highly comfortable and elegant, which intricate stitching patterns on the upper of the boots.
Their comfort, durability, and classy look make them similar to Aldens.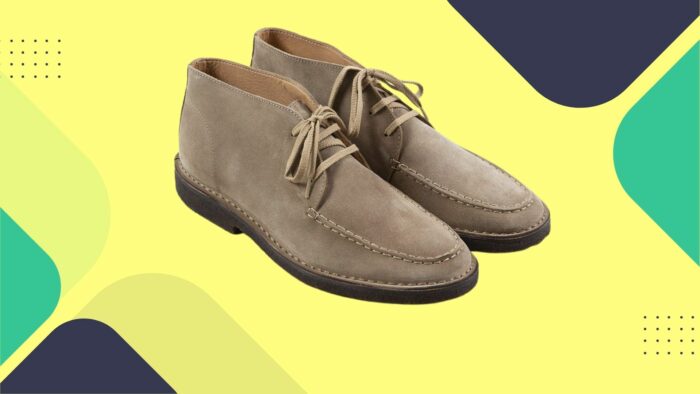 Even though this one is more on the formal side, you can also opt for the Chukka boots of the same brand under the name Drake's Crosby Moc Toe boots that are made of suede instead of leather but look tasteful nonetheless.
Also, follow our epic guide on How To Get Creases Out Of Leather Boots
Frye Walter Bowery Light Lace Up Boots
Frye Walter boots are highly comfortable. The Bowery lace up boots are made of suede material and are lightweight, yet durable.
They are very stylish yet casual looking and can be worn with almost any outfit.
The sole is made of EVA foam, which provides top-notch comfort, lightweight, and durability to the boots.
The soles, comfort, and durability are what make them similar to Alden boots.
Red Wing Heritage Blacksmith Boots
Redwing produces high quality boots, and among them is the men's Blacksmith.
Blacksmith is made of high quality material that ensures the comfort and durability of these boots.
They can be used as an everyday boot due to their versatile design, comfort, and durability. They can be worn for different occasions as well as to do simpler tasks such as running errands.
The exterior of the boots provides a rough look, but the comfort from within is exceptionally good.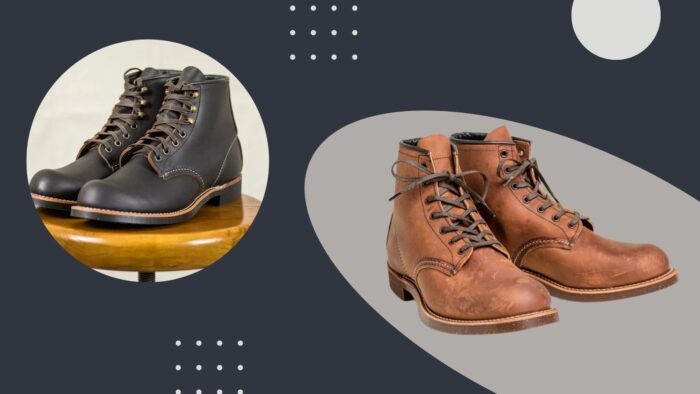 The breathability, comfort, and versatility make this pair of boots comparable to Aldens.
Go through our epic guide on how to Clean Boots With Saddle Soap
Wolverines 1000 Miles Boots
When it comes to rocking comfort and style, this pair of vintage looking boots are among those on the top of the list.
Made of high quality leather and suede material, it is water resistant and highly durable.
The best part about this pair of boots is that they are very stylish and have the perfect combination of formal and casual. So, you can wear them to almost any occasion, pairing them up to give your outfit the best finish.
It is quite comparable to the Alden boot in that it offers the highest possible level of comfort and is of exceptional durability.
Also related: How To Lighten Leather Boots
Allen Edmonds Men's Dalton Boots
Made of high quality leather, this pair of boots have a unique design. The exterior of the boots has intricate patterns and designs on them.
This boot has wingtip and provides a classic fit, along with a secured closure due to the lace up style that goes up to the ankles.
The secured closure of the boots and high quality leather make them very similar to Alden.
Clark Men's Desert Chukka Boots
This boot is not only fashionable but also adaptable; it has a lace-up closure with two eyelets, making it suitable for a very great casual ensemble.
Also, this pair of boots have excellent EVA soles that feel very comfortable, and moreover, it is very durable.
The design, comfort, and quality of soles of this pair of boots is very similar to that of Alden boots.
You may also like to read: How To Clean Ostrich Boots
Conclusion
When it comes to boots, comfort, durability, and support are a must – all these features, along with being fashionable, is what makes a pair of boots desirable and worth the buy.
Even though Aldens have been in the market for so long because of their exceptional quality and comfort, it's not like they are incomparable to other boots.
The boots mentioned above check all the boxes for buying a pair of high quality boots. SO, if you are looking to buy a pair of versatile and comfortable boots that are less expensive compared to Aldens, you must give them a try.
Which one did you decide to buy? Let me know in the comments.
Also, don't forget to mention any excellent quality boots that you would like to recommend – drop them in the comments for all the readers to know about!