The fit of basketball shoes can make or break your game. As with the wrong one, you may struggle on the court during your crucial moves.
While forcing you to adjust them mid-game, ill-fitted shoes can put you at risk of injury as well.
However, when it comes to buying Nike Dunks, with so many variations and sizes, it can be tough to get the perfect fit for you.
Well, don't bother anymore! This guide will aid you in finding the right fit for Dunks.
Keep reading!
How Do Nike Dunks Fit?
Nike Dunks fit true to size no matter what colorway or style you choose. Whether you are buying the Dunks with a high or low cut, going with your usual size will give you the perfect fit. But if you have wide feet, consider going half size up, as most Dunks fit snugly to the feet.
It's true that for most people, Nike Dunks don't run big or small, but are true to size. So going with your regular shoe size with Dunks will fit you like gloves.
However, a few things are also there to keep in mind when it comes to finding the right fit.
For starters, if you have wider feet, consider going up half a size to ensure a more comfortable fit.
Similarly, for particularly narrow feet, you should go down half a size to avoid any discomfort due to the excess space in the toe box.
Another thing you should consider is the style of the Nike Dunk you're interested in.
Because some styles, such as the Nike Dunk Low, have a more relaxed fit that allows for a bit of extra space in the toe box.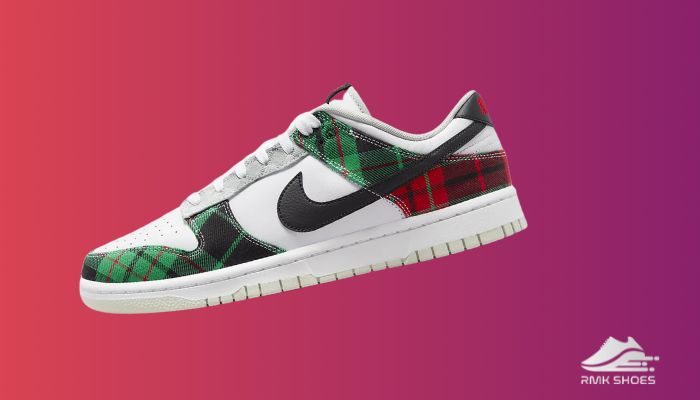 So while buying low-cut Dunks, you may not need sizing up even with wide feet. As the toe box of these Dunks is much wider, they will give a comfy fit to your wide toe as well.
Whereas other styles, such as the Nike Dunk High, have a snugger fit that hugs the foot more closely. And may fit a little bit tighter if your feet are larger than average.
Furthermore, if you are buying Dunks that come with extra padding, you may wanna size up for perfect fitting. Because styles like Nike SB Dunks have an additional layer of padding around the heel, forefoot, and tongue area.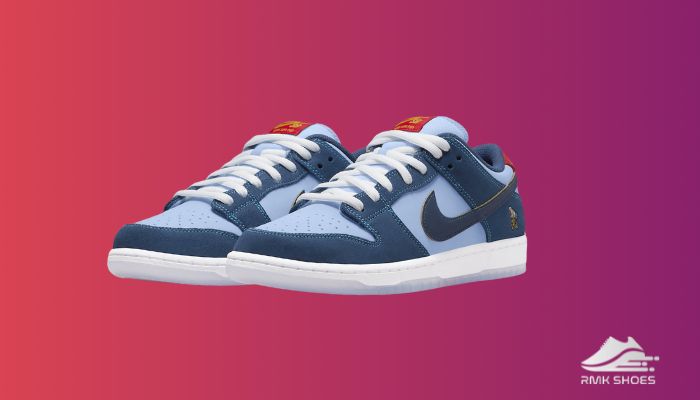 Due to the extra padding, these shoes may feel tighter to your feet, and you may eventually need to get a larger size to feel comfy in them.
Moreover, to ensure you get the right fit for your foot shape and style preferences, keep all these factors in mind when selecting your size.
Go through our epic guide on are Nike Air Force 1 waterproof?
Fit and Sizing of Nike Dunks Compared to Other Models
Nike Dunks are known for their comfort and versatility, making them a favorite among basketball players and sneaker enthusiasts alike.
That being said before, Dunks fit true to size. But they do differ in sizing and fit from other Nike models like Air Force 1s, Air Jordans or Blazers.
Although Dunks fit pretty much similar to most Air Force models but are somewhat narrower when compared to Nike Air Force 1. So, if you are switching to Dunks, going half size up from your AF1s size will give you the perfect fit.
The same goes for Air Jordan 1 as well. That means you need to size up when switching to Dunks from Jordan 1.
For instance, if you are a UK size 11 for AF1s or Jordan 1, go with the UK size 11.5 for Dunks.
Blazers, another classic Nike sneaker, also differ in fitting when compared to Dunks. But unlike the AF1s or Jordan 1s, Nike Blazers run slightly smaller than other Nike sneakers, including Dunks.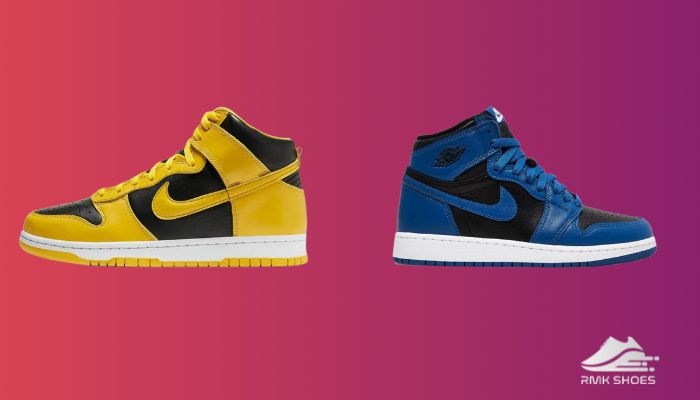 Because Blazers have a narrow fit around the mid and forefoot area, so it's recommended to order a half size down for the best fit. That means, if you wear a UK size 11 for Blazers, go with size 10.5 for Dunks.
Also, it's very important to get the right fitting for the shoes. Because Nike Dunks are so expensive that you may regret later after purchasing if they don't fit you properly.
How Do Dunks Fit in Wide Feet?
It's well known that Nike Dunks are pretty good for wide feet, as they come with a wider toe area than your regular sneakers. So, going with your regular size with Dunks will fit you perfectly.
So if your feet are of standard width or a little bit wider, the low-top Dunks will fit you comfortably. But as Dunks don't offer extra-wide models, you should size up to get the same comfort with your extra-large feet.
For instance, if you are size 12 for your regular sneakers, going with a 12.5 size will fit perfectly to your extra wide fit.
Although the low and mid-top Dunks fit well for true size, the high-top ones fit a bit tighter due to their extra padding. That's why, if you are considering the high-top ones, go with half-size larger ones for proper fitting to your average feet.
Yet, you should go with a whole size up while opting for high-top Dunks for your extra wide feet.
Overall, Dunk's sizing can vary from person to person, so it's best to decide the size after trying out the shoes by yourself.
How Do Women's Nike Dunks fit?
Nike Dunks for women fit the same as men's– they fit true to size. So going with your regular sneaker size for Dunks will fit you properly.
Women's Nike Dunks, however, come in medium and wide widths. So, you can find your perfect Dunk width, no matter if you wear standard or a bit wider shoes.
Also, I'll recommend you to size up for wide feet and size down for narrow feet, as Dunks don't offer extra wide or narrow models.
How to Convert Sizes For Nike Dunks?
You can find Nike Dunks in the UK, US, EU, or JP sizes. As the shoes are true to size regardless of age and gender, you are good to go with your usual sneaker size.
Usually, dunks come in UK sizes. So, if you wear shoes in US sizes, you should go with a half size down while switching to UK sizes.
Such as, for US size 12, go with size 11.5 while buying Dunks in the UK sizes.
You can also convert to men's to women's sizes or vice versa for Dunks if you can't find your perfect pair from your own gender Dunks section.
Usually, men's and women's US sizes differ by 1.5 sizes. That means, if you are a US 7.5 for women, go with the US size 6 for men's Dunks.
However, size charts for all models of Nike Dunks are given on their official website. So, you can find your size from their chart, no matter which models you want to buy.
FAQs
Do Nike Dunks Run Big or Small?
All Nike Dunks models usually run true to size instead of running big or small. Although Dunks run a little bit narrow when you compare them with other Nike's like AF1s or AJ1s, but not that much, that requires sizing up.
How Do Dunks Fit Compare to Vans?
Nike Dunks fit larger when compared to skating shoes like Vans. That means, for Dunks you need to size up for like half a size than your Vans. So, if you wear a US size 9 for Vans, you have to go with the US size 9.5 for Dunks.
Bottom Line
When you are opting for basketball shoes like Dunks, getting the right fit is crucial yet challenging.
But while making the process easier, hopefully, this article will help you get the perfect Dunks fit. So, shop wisely while keeping all the given facts in mind.
And for any further queries, leave a comment down below!