Being a regular wearer of fancy Crocs, you may not want to throw away your damaged pair in a bin. And doing such stuff is meaningless when you can repair Clogs with minimal effort and bucks.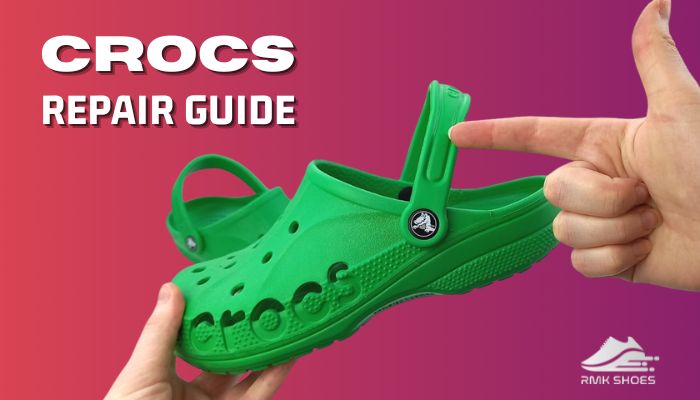 In this write-up, I'm going to show you some fixing tricks for broken Crocs Straps, holes, and soles. You will also get to know about affordable Crocs Repair Kit.
So, barring any delay, let's mend your worn Clogs!
How Do You Fix a Broken Crocs Hole?
EVA adhesive can quickly fix the torn areas near the ventilation holes of Clogs. You can attach ripped holes with glue just like you stick two pieces of crafting paper. But you can't rely on any ordinary gum. Instead, use Croslite-friendly PU or EVA glue.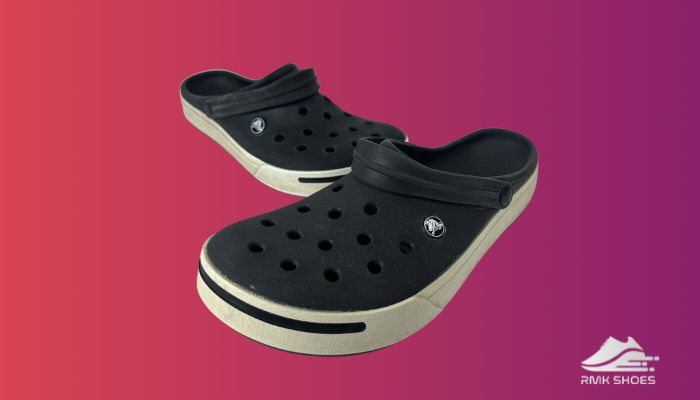 One of the main characteristics of Crocs is their built-in holes. This formation has placed Clogs in a different category from other shoes. But when they are badly torn, it looks so peculiar.
So, here is the complete guide to repairing Croc holes:
Step 1: Wipe off the dirt from your damaged Crocs. Because it doesn't seem good to handle a dirty pair. Moreover, if a heavy layer of dirt remains, there's enough chance not to set the glue. So jump to the next step with a set of clean Crocs.
Step 2: Make a thin and evenly distributed layer of glue on the defective parts. To make the task easier, apply glue sticks through a glue gun.
Step 3: Wait for 5 minutes so that the glue settles down properly. Now attach the ragged parts.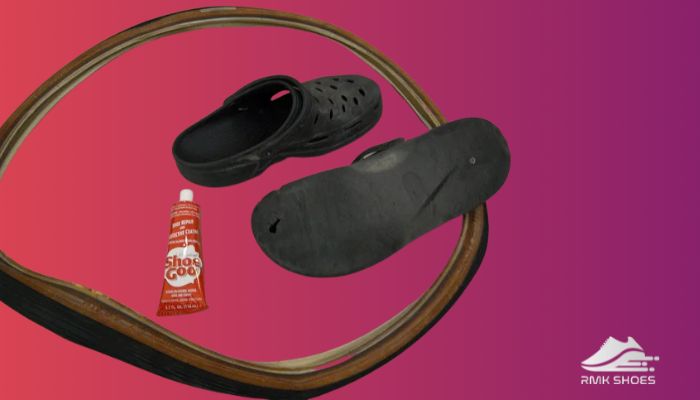 Step 4: Leave it for at least 3-4 hours. In this period, the adhesive will dry and set. But it's better to wait for 24 hours so that the adhesive doesn't easily weaken.
Step 5: If you notice an excessive amount of oozed dried glue, just scrap it with the help of a razor blade.
Voila! Your Clog holes are fixed now. You can repair any part of your torn Clogs following this strategy, i.e., with glue.
The dried glue and joint is still noticeable? In that case, decorate Crocs with eye-catchy rubber jibbitz. It will cover the joints and enhance the charm of your beloved footwear at the same time.
How to Mend Broken Crocs Straps?
In general, the strap of Crocs is more prone to breaking than other parts of this footwear. It may happen for two reasons, such as: constantly switching between the relax and beast mode or using this shoe with much carelessness.
Whatever the cause is, once the straps are broken, they need to be repaired.
However, the mending process slightly differs in the case of the rivet-attached Crocs and the one which is without rivets (a circular plastic made thing to secure the straps with Crocs).
I recommend avoiding the hassle of joining the broken plastic rivets. Rather, buy new Replacement Rivets for Crocs. Because it is pretty cheap, and you will get only two sets for 9 US dollars.
Alternatively, use Chicago screws or ring bolts that hang the straps more tightly. These components are considered the Crocs repair kits.
Now, let's see how to set the Crocs snapped straps:
Separate the rivets' internal and outer pieces.
Set the inner part into the eyelet so that the standing knob can be seen from the outside.
Insert the knob into the strap's hole.
Finally, attach the outer piece (it can be with or without a logo) of rivets.
If the logo seems loose, fix it with glue. The glue stick, which is used along with a glue gun, works well in this case.
Many are in search of ways to fix Croc's literide straps. All you have to do is follow the abovementioned steps to mend your literide straps.
But if the belts are too spoiled, replace them with new ones. Make sure your newly bought straps are suited to the Crocs Literide model.
After removing the old belt with scissors or simply detaching the rivets, perform the straightforward procedure, I have discussed earlier.
If your shoes are without rivets, you will have to pursue the task with a needle and thread. That's how you can set straps and enjoy the comfort of your favorite Crocs.
What Kind of Glue is Best for Crocs?
A very thin layer of Polyurethane or EVA-friendly glue is a good ingredient for repairing the broken parts of Crocs. It acts permanently for Crocs. Moreover, you can use Shoe Goo, a suitable element for sealing rubber shoes, damaged heels, or soles.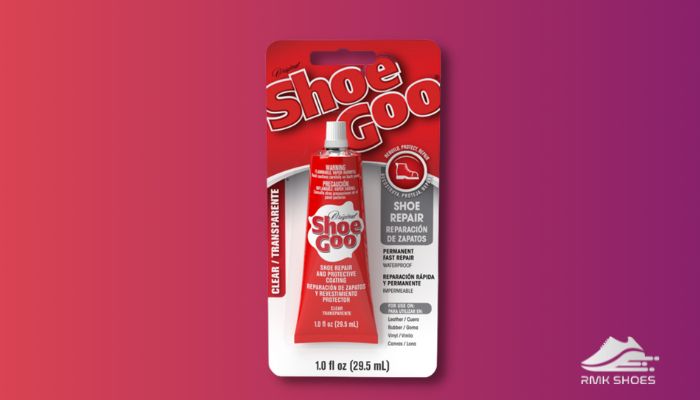 You may decide to exchange your ruined straps or the whole footwear instead of correcting them with adhesive.
Because some sites state that Crocs replaces broken products without any extra fee, it's not applicable nowadays.
According to Crocs' official website, " They do not currently replace straps, rivets, or liners. But in case of quality issues, they give the assurance to make it right. Additionally, products may be returned within 90 days with receipt or authentic proof of purchase for an exchange or refund."
So, if you want to repair the used pair on your own, using Shoe Goo glue or EVA adhesive is the most straightforward hack. And I've already informed you how to utilize this ingredient in the broken holes fixing segment.
FAQs
Can Crocs be Repaired?
Big cracks and breakage of Crocs are hard to repair. Even if you use sandpaper to remove cracks, stitching, or adhesive to mend the damage, it will remain visual.
Do Crocs have a lifetime warranty?
No, this classy brand has only 90 days of warranty with some usual conditions like purchase from authorized vendors, free from defects caused by normal wear and tear, damage by the user, and any unapproved repair methods.
Bottom Line
The appropriate way of repairing Clogs gives them a new lease on life. Whether it is the strap, rivet, or holes, all can be restored from the methods discussed in this content.
Having more queries regarding Crocs? Don't hesitate to ask it in the comment section.