Maybe you hear about Nike Air Technology, but do you know in which pair Nike installed it first? You're right! It's Air Force 1.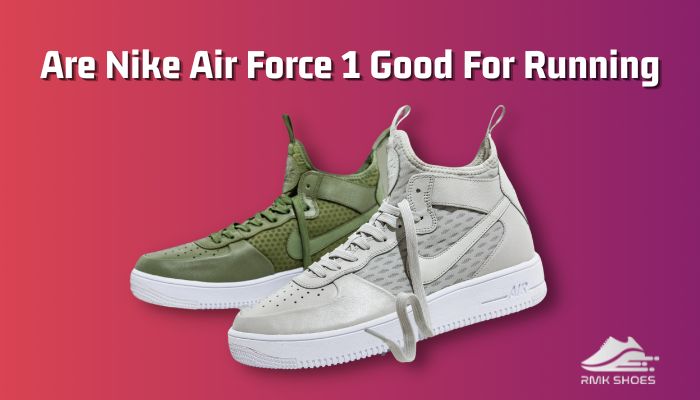 The AF1 is the Kohinoor for sneaker heads, although now this pair is mostly used as a fashion staple. In the case of running, you can run even wearing a sandal! But will your pricey AF1 offer you good support during a run?
Worry not! All your queries about Air Force 1 running capability will dissolve after reading this piece of writing.
Let's jump right to it!
Are Nike Air Force One Good For Running?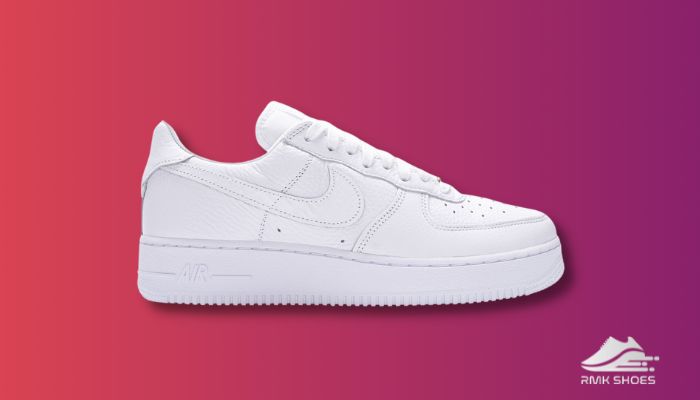 No, Nike Air Force 1 is not ideal for running. Because of Nike Air Force 1's massive popularity, people often consider this pair as a running pair. But an ideal running shoe has some specific criteria which are helpful for a smooth running experience. You might sometimes wonder Air force squeaks when you walk, imagine how it sounds when you're running by wearing it!
Flexibility, lightweight, and thin sole is the main feature of a perfect running shoe. Let's know are those three features are available in Nike Air Force 1 and why this world-famous shoe is not ideal for running.
3 reasons why Nike Air Force 1 is not good for running:
Lack of Flexibility
Flexibility during running is essential. Our feet continuously bend and flex while running. So a shoe that is enough flexible and comply with the movement of feet is needed. In the case of the Nike Air Force 1, it's not flexible but a little stiff which prohibited our feet movement.
I have tried my AF1 once on a running track. After two rounds of running, my forefeet start hurting because of a lack of flexibility.
AF1 might give you injury if you use it as a running shoe.
Being Heavier than the Average Running Shoes
Running shoe weight should be between 6.5 and 13 ounces, whereas AF1 weight is 16.5. Being overweight, the shoe is the biggest reason for not considering AF1 as a running pair.
It's scientifically proven that wearing 3.5 ounces (0.13 kg) of extra weight can make runners 1% slower. In the Olympics, runners wear the lightest shoe to run faster. A lightweight shoe not only helps you in fast running but also prevents injuries.
So be aware of wearing AF1 for running purposes, especially if you are in competition, as it will decrease your speed.
Thick Soles
Air Force 1 is known for its bulky design. It looks cool with casual wear, which makes it the world's fashionable retro sneaker. But having thick soles is the biggest drawback of running shoes.
Having a thick sole increase the shoe's weight as well as its very unsupportive feature for the runner. A proper running shoe's sole should be 6-12 mm thick, while the AF1 sole is 3 cm high.
Wearing thick soles shoe during running increases the stiffness of your leg, which is bad for a professional runner.
So, you already understand why this masterpiece of Nike is not suitable for running. If you are thinking to buy AF1 for running, forget it, buy a shoe that is dedicated especially to running.
Are Nike Air Force 1 Good For Sports?
Nike Air Force was delicately designed for basketball games, so it's obviously a sports shoe. But each of the games requires different requirements, rules, and leg movement, so you can't wear a basketball shoe for playing soccer.
Nike Air force is a well-cushioned and very comfortable design that is good for jumping. But it's a little sturdy, which controlled our foot movement. Moreover, it's good for casual wear as well as it can be a good gym shoe.
Likewise, you can use AF1 as your workout shoe. But AF1 is not good for cardio, so avoid it.
Basically, AF1 is a Basketball shoe that is widely used as fashion or casual wear. Its air cushion provides you with good comfort while walking. I am using Air Force 1 as a morning walk shoe, and It's also a good choice for casual sneakers to look classy every day.
Which Nike Shoes Are Good For Running?
However, AF1 is not a running shoe, but there is a very high-quality running shoe in the Nike sports line. The professional runner also chooses Nike running shoes on their competition day. I also have three Nike running pairs.
Let me introduce you to those 3 amazing Nike running shoes:
Nike Air Zoom Alphafly NEXT% 2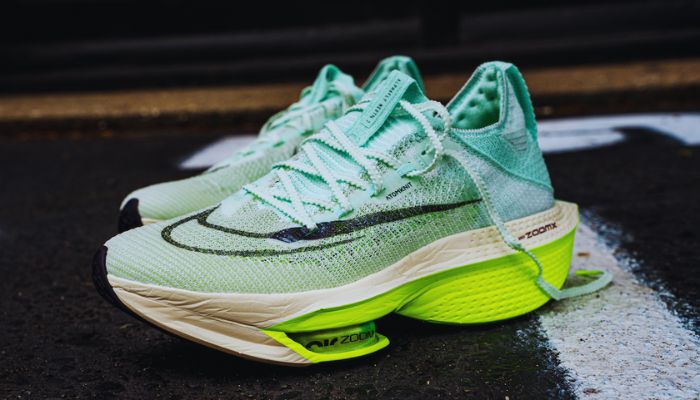 If you are planning to attend a Marathon or half Marathon, Nike AIR Zoom Alphafly NEXT% 2 is a good deal. With a 173g (W) weight & 8 mm high heel/toe drop, It has great durability and a high level of stability. This superfast Nike running pair is a big no for narrow feet people.
Not only it has great features which help you run fast, but also its cushioning provides you with maximum comfort. But also the design of this Nike Air Zoom Alphafly NEXT% 2 is super exotic. To buy this stunning-looking running shoe you have to pay £269.95 which is too pricey, but it is worth your hard-earned money.
Nike ZoomX Streakfly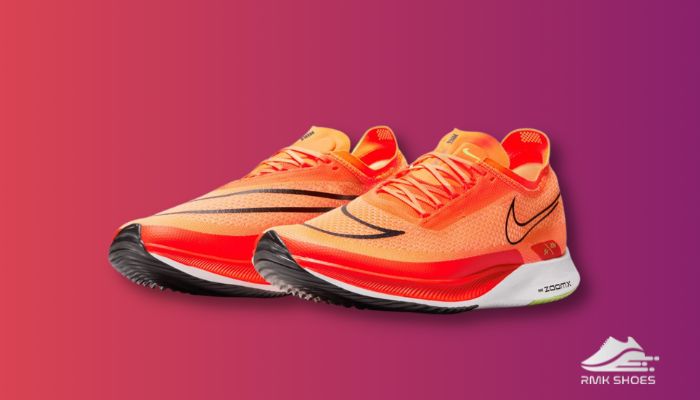 Nike ZoomX Streakfly is a super flexible and soft racing shoe of Nike. This pair provides smooth transactions. Its super lightweight feature feels like you are wearing nothing while running.
The Weight of ZoomX Streakfly is 155g (W) and 6 mm heel/toe drop, which is perfect for racing. Even the price is quite reasonable. You have to pay only $132 for Nike ZoomX Streakfly shoe.
There is a controversy about this Nike running shoe's durability. Though I am using it for 6 months for regular running purposes, its condition is still quite healthy. Actually, durability sometimes depends on proper care.
Nike Air Zoom Vomero 16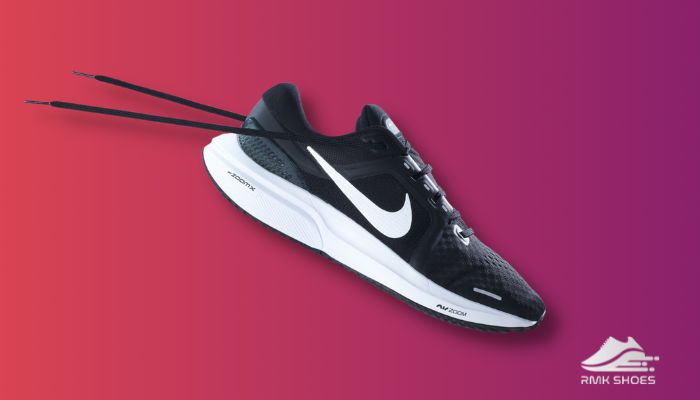 Nike Air Zoom Vomero 16 was my first Nike running shoe. If you are a beginner, this pair is a good choice for you. It's a comfortable and very durable running shoe. The upper portion is made with comfortable material, but it's a little snug for wide feet people.
This shoe feels harsh for long-distance running. The price is not as reasonable as an entry-level running shoe.
You have to pay almost $134-140. My brother using this as his morning jogging pair for 1 year long, and he loves it. So I can say Nike Air Zoom Vomero 16 is a money-worthy deal.
Conclusion
Nike Air Force One is one of the most desirable sneakers in the world. This classic pair is still on trend even after 4 decades for its design and other unique features.
In this article, I have described why this amazing Nike shoe should not be used for running purposes and have introduced other Nike running shoes which are great contrarily.
If you have any other questions, leave a comment below.
Stay healthy!