When we hear the word "Dansko" the only thing that comes to mind is "comfort".  While comfort is not an issue, questions do arise about their compatibility with flat feet.
But don't you worry! After consulting with podiatrists and doing my fair share of research, I've compiled this informative guide just for you.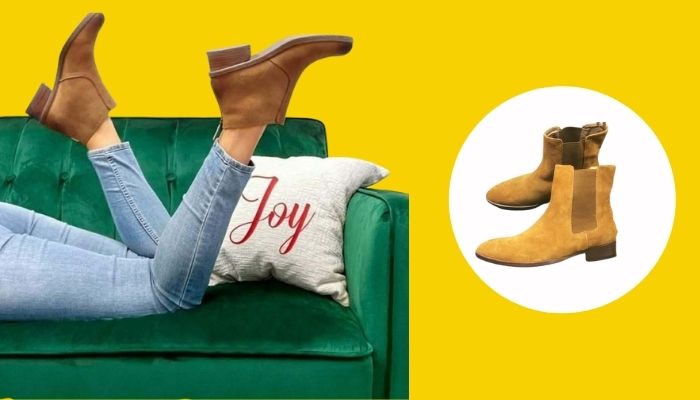 So, is Dansko good for flat feet?
A big yes, Dansko is good for flat feet. They generally come with good arch support which is the ultimate remedy for flat feet. If you have fallen arches more than usual then it's better to consult a podiatrist than get the recommended Dansko. Otherwise, get a pair based on your requirement.
I know, it sounds good. But there's more to it. Keep on reading till the end to know everything regarding Dansko and their compatibility with flat feet.
Are Dansko Good For Flat Feet?| A Critical Analysis
Having flat feet also known as fallen arches is nothing to be ashamed of. It's not like a taboo or something. It's completely natural and an estimated 30% of people have it.
Dansko started off by making clogs inspired by the Scandinavian wooden ones. Although they make other types of footwear, their clogs have gained so much so that when people speak of Dansko the attention immediately turns to the clogs.
You'll find most of their footwear as different types of clogs and rightly so. Dansko shoes in general offer good support. If your fallen arches are on a minimal level then you can go and tell the salesperson and get a pair accordingly.
It will take a little time to get used to them, but eventually, you'll get there. The comfort level will feel like cloud9.
However, if your case is severe then I'd suggest you go to a podiatrist and ask for his/her recommendations.
Keep in mind, that not all Dansko shoes are good for flat feet. Some may have it to a lesser degree while others offer more. There are also Danskos which are specially made for flat feet of higher degree.
Getting a pair of Danskos to benefit your flat feet will highly depend on how much you know your feet. Any ill-fitted shoes can have negative impacts which can affect you in multiple ways.
Therefore, I'd highly recommend you to know your feet well, first. I'm sure you wouldn't want to take a risk now, would you?
You may also like Dansko Vs Crocs
What Features Should You Have In Your Dansko For Flat Feet?
Flat feet are something that requires a bit of attention. It's not like you need to spend hours and hours caring for it. You can easily go around regularly if you just pay a little attention to it. Most people have solved this problem with the right footwear.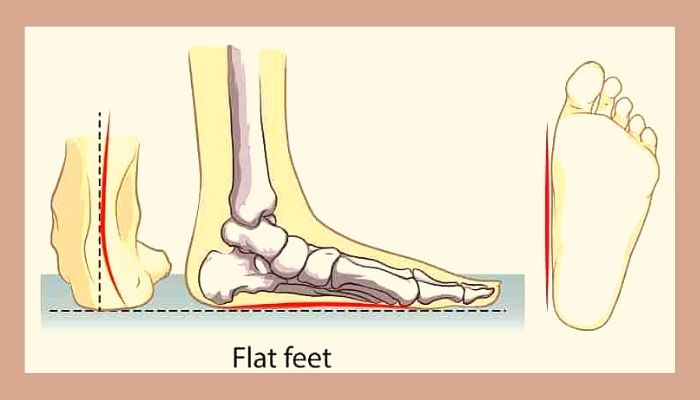 To get the right Dansko for your flat feet there are certain features you'll need to keep in mind. Only then, you'll have to face zero issues.
Here are the features you should ensure in your Dansko for flat feet:
Know Your Arch Type
You must be wondering; are there different types of flat feet? And the answer is, yes! There are mainly two types of fallen arches; rigid flat feet and flexible flat feet.
If you're blessed with rigid flat feet, then your arches will stay flat whether you sit or stand. And, if you have flexible flat feet then your arches will be preserved while sitting and when you're standing they'll sort of cave in. And yes, both types need different shoes.
Keeping that in mind, a person will need a pair of Dansko shoes depending on his/her fallen arch type. If you have any kind of confusion regarding your arch type you can always visit a podiatrist.
As I said time and time again, know your foot/arch type if you want a smooth sailing experience.
Follow our guide to know the best Dansko Knockoffs
Balance
If you have flat feet then you're bound to suffer from pronation. And, what's pronation? It means the weight of your foot tends to be on the inside when you walk or run. To prevent overpronation, you'll need a pair of shoes that stabilize your foot to give you a nice balance while in motion.
Overpronation can lead to a variety of discomfort, which includes feet, knee, ankle, and leg pain. Many expert podiatrists have stated that if you have fallen arches you should avoid flat footwear or footwear with no arch support.
If you have flat feet, you should address it with utmost importance and act accordingly. You don't want to suffer from the consequences, do you know?
Comfort
I know a few eyebrows will be raised here. But, I'll say; hear me out. Dansko shoes are comfortable, to begin with. But, you won't get that if you're wearing a size that isn't meant for you.
Comfort is an essential part of dealing with flat feet. If you want that signature Dansko comfort then go to a store, tell the salesperson about your issue and get the right ones, the ones that will ensure you know what.
Read more on How Often To Replace Danskos
Flexibility
Flexibility is another important aspect to consider when it comes to dealing with flat feet. According to podiatrists if your shoe is too flexible, it won't have the necessary tools to help you deal with flat feet.
They need to be strong but not too rigid. Danskos come in all types. So, how do you determine if your footwear is too flexible?
You'll need to do the folding test. Fold your Danskos to see the extent it goes, if they fold in half then my friend they're too soft and are not suitable to help you deal with flat feet.
Go through our epic guide on Dansko Vs Klogs
How Should Your Dansko Fit For Your Flat Feet?
Now, this is something which I think really needs addressing. I've seen countless people complaining about their issues with the fit of this particular footwear. Some say they're too compact while others say they're too loose.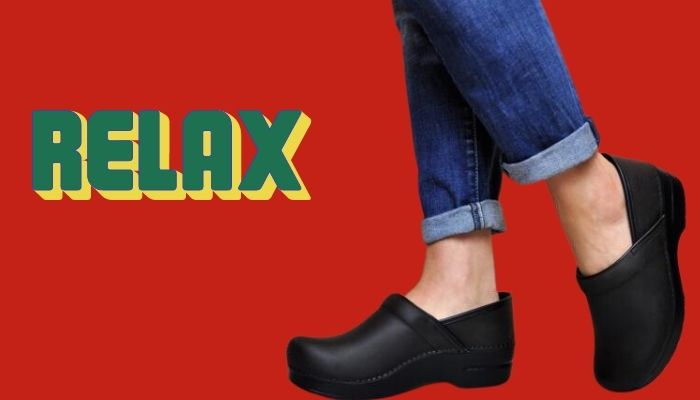 Also, follow our guide on How To Break-In Leather Boots
So, how exactly should your Dansko fit, especially when you have flat feet?
First of all, you've to keep in mind that Danskos are one of the roomiest footwear in the market, which means you'll have plenty of wiggle room. Don't be surprised by that. Your toes are not supposed to touch the end of the toe box.
Now comes the heel, your heels aren't supposed to touch the end of your shoes either. You may feel like your feet are dangling inside your shoes. But, hold on to your horses!
When you walk around the heels will pop out and the curved heel of the shoes will make you feel like you're gonna take a big fall! But, the rubber heels will keep you firmly in your position.
After a certain time, you'll eventually get used to it and get that all-important Dansko comfort, which will not only help you deal with fallen arches but also keep your feet cozy during long hours of (any kind of) standing jobs.
Do check our latest post on the Are Duck Boots Rain Boots
What Are The Side Effects of Ill-Fitted Danskos For Flat Feet?
You'll thank me later for writing this portion. Wrongly fitted Danskos can be more harmful than you can ever imagine. I already mentioned some of the issues you may come across.
Let's start with the basic ones then, you'll come across pain in the heel, ankle, arches, and the outside of your foot with ill-fitted Danskos or any kind of footwear meant to deal with flat feet.
Many have also said that they've experienced tired and swollen feet. You may also come across bunions, tendonitis, hammertoes, and arthritis. You can also experience pain across the lower legs and throughout the foot.
But wait, that's not all! Pain can also occur in the hip, shins, knees, and back. The possibilities are endless (no fun intended).
Flat feet are something that occurs naturally. You just need to pay a little attention to the details while dealing with it. Otherwise, you've just read what issues you may come across if you do not deal with them correctly.
But before that, you check out Are Rain Boots Slip Resistant
Parting Thoughts
As I said from the very beginning, having flat feet is nothing to be ashamed of; you just have to deal with it the right way. I've written everything I know and came to regarding Dansko and flat feet.
I really hope you've had all your answers. Do let me know if I missed anything down in the comment section below. You take care of yourself now. It's a wrap for today.