It's a never-ending debate between Dansko and Crocs as to which is the best.
But don't be worried. After thorough research, I am here to share all of Dansko and Crocs' qualities so you can decide which brand's clogs are the winner.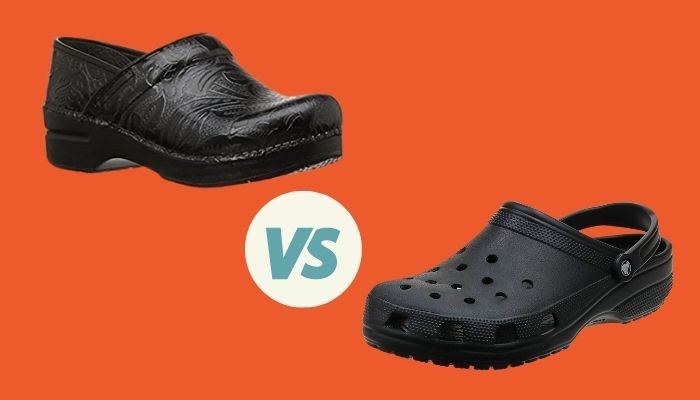 So, which clogs are better, Dansko or Crocs?
Crocs are more popular than Dansko because of their superior comfort. Dansko is still in the battle and is mostly loved by nurses and individuals who spend long hours on their feet. However, Crocs have several distinctive features that have earned them a separate fanbase.
Keep reading till the end.
Check out my separate post to know Are Men's Crocs Wider Than Women's
Dansko Vs Crocs: Battle Round
| Feature | Dansko | Crocs |
| --- | --- | --- |
| Comfort | ✔ | ✔ |
| Durability | ✔ | ✔ |
| Material | Leather | Croslite |
| Breathability | ✔ | ✔ |
| Lightweight | ❌ | ✔ |
| Waterproof | ✔(Not all) | ✔ |
| Slip-Resistant | ❌ | ✔ |
| Flexibility | ✔ | ✔ |
| Straps | ❌ | ✔ |
| Affordable | ❌ | ✔ |
Dansko and Crocs have great clogs. Both their clogs are unique in their own way, making them different from each other.
However, both brands have pros and cons, which will make it easier for you to choose between them.
So, here are the 10 features that will help you which brand is the best:
1. Comfort
Dansko's clogs have a number of features that ensure long-term comfort. This includes a spacious toe box that allows moving your toes easily, a shock-absorbing outsole that reduces stress on your feet, and a cushioned midsole that adjusts to the shape of your feet.
Dansko is preferred by those who spend extended time on their feet since they do not cause foot problems and instead keep the feet healthy.
Follow our guide on Nothinz Vs Crocs: Which One Should You Get
Besides, Crocs' comfort is unrivaled. Crocs incorporate all possible technologies into their clogs to elevate their comfort level.
Standing in crocs all day, on the other hand, may result in a range of foot problems such as bunions, toe deformation, and blisters due to the absence of heel support.
Winner: Dansko
2. Durability
Dansko clogs are highly durable due to their firm sole, sturdy top, and built-in shank. Dansko clogs can last 3-5 years if properly cared for.
Furthermore, Dansko's outsole is made of robust and durable rubber that can handle the severity of challenging terrain.
Crocs are also long-lasting. Crocs have even claimed that some of their clogs are unbreakable and last forever.
Also, follow our guide to know Do Crocs Melt
This is somewhat accurate because Crocs clogs are composed of high-quality materials. However, the longevity of a pair of Crocs is also determined by how frequently and on what terrain they are worn.
Winner: Both
3. Material
Dansko shoes are composed of high-quality leather. Their clog's upper and footbed are made of leather, making them incredibly durable.
Not only is leather durable, but when worn for an extended time, it molds to the foot's contour, improving the comfort of the clogs.
On the other hand, the main ingredient to make Crocs is the closed-cell resin called Croslite.
Croslite foam offers a few advantages to the clogs. It not only reinforces the clogs but also absorbs shock and relieves pressure on the feet while walking.
Croslite foam also has anti-odor technology, which makes the feet smell nice.
Winner: Both
But before that, check out Why Do Your Crocs Smell So Bad
4. Breathability
Dansko is well known for its all-day-long comfort and support. To achieve long-lasting comfort, Dansko includes a textile lining inside their clogs which provides the feet with good ventilation.
However, in the battle round between Dansko and Crocs in terms of breathability, Crocs surely takes the trophy. Why?
Because Crocs are designed with 13 holes in their upper which let the moisture out and allow your feet to breathe. Thus your feet remain dry and cool even in hot temperatures.
Check out our separate guide to know Crocs Vs Yeezy Slides
Also, thanks to the Croslite technology makes the clogs extremely breathable.
Winner: Crocs
5. Weight
Everything about Dansko is strong and durable, from the materials to the construction, and most of you assume Dansko is heavy because of this.
But allow me to debunk a myth.
Dansko may have a solid and sturdy sole and shanks, but its materials are highly flexible and lightweight, so the clogs aren't too heavy.
Also, follow our epic guide to know Can You Put Crocs In The Washing Machine
On the other hand, Crocs have the upper hand when it comes to being lightweight.
Crocs may seem big, but you won't feel any extra weight on your feet once you put them on.
Winner: Crocs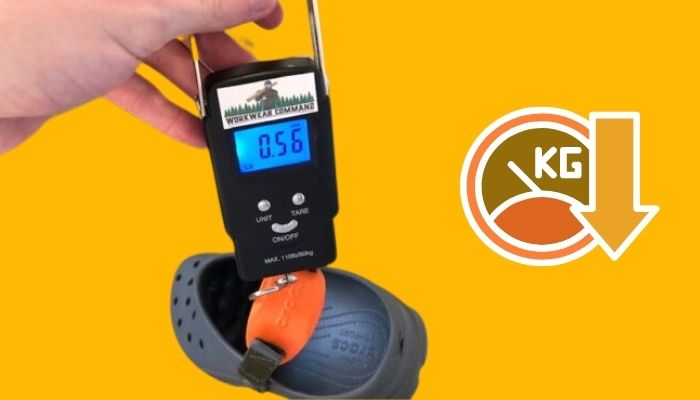 In a hurry? Check out my new post: Do Crocs Come In Half Sizes
6. Waterproofing
Dansko is composed of high-quality leather, and leather possesses water-resistance capabilities, making the clogs waterproof to some extent.
However, if you wear Dansko clogs on the damp ground for a longer duration, I doubt your feet will remain dry, and your clogs will eventually be destroyed.
Whereas, Crocs are fully waterproof, all thanks to the Croslite material.
No matter how long you stay in rain or snow, no liquid substance can ruin the Crocs.
Also, check out my separate post to know Do Crocs Stretch
But a downside is that your feet won't remain waterproof in the Crocs. Your feet will become wet when water seeps through the holes in the Crocs top.
Winner: Crocs
7. Slip-Resistant
Dansko is made of leather, which is stiff and prone to slipping near the heel.
Dansko's outsole is made of soft rubber. However, their traction on wet ground is not as solid, making their clogs less slip-resistant.
Check out our epic guide to know Do Crocs Shrink In The Sun
Crocs have been shown to be slip-resistant in industrial workplaces. Crocs' outsoles contain anti-slip treads that provide good traction on a range of surfaces, lowering the chance of slipping.
However, a group of Crocs users stated that when the Crocs get wet, their grip on the slick ground is inadequate.
Nonetheless, when compared to Dansko, Crocs outperforms in terms of slip resistance.
Winner: Crocs
Follow our guide on Crocs Vs Clogs: Know The Differences
8. Flexibility
Dansko is popular among nurses and other healthcare workers because it is soft, light, and comfortable to wear for long periods of time.
When you wear Dansko on a regular basis, the leather upper becomes incredibly flexible and molds to the shape of your foot.
Crocs are also flexible. Crocs' toe box is large enough to wiggle your toes, and the shank is very flexible. As a result, you can easily bend and move your feet in the Crocs.
Winner: Both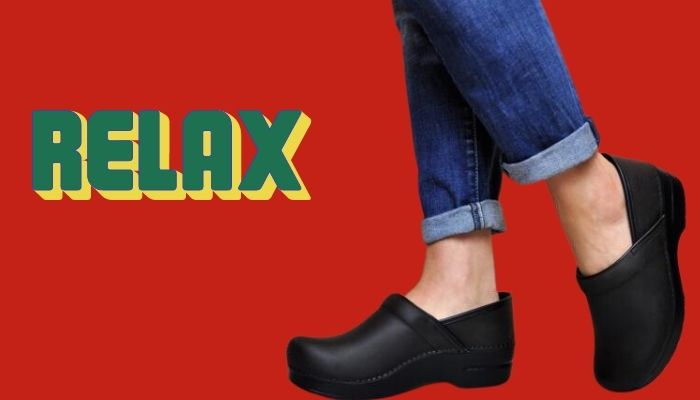 Follow our guide on how to Spot Fake Vs. Real Crocs
9. Back Strap
Dansko clogs do not have a rear strap, which increases the risk of slipping because your feet are not secured.
Crocs, on the other hand, have straps that you style both in the front or back of your heel. Straps bind the feet and clogs together so that they don't slip out of your feet as you walk.
Winner: Crocs
10. Affordable
Dansko is made of high-grade leather, and as you can expect, exceptional quality comes at a high price. Dansko clogs are not cheap, but they are well worth the money.
You don't have to pay an arm and a leg for Crocs. Crocs are fairly affordable in comparison to their functionality. Furthermore, a single pair of Crocs will last you a lifetime. So there are savings everywhere.
Winner: Crocs
Check out our epic guide on how to Make Crocs Shiny Again
Ding, ding, ding, we have a winner, but who?
If you've read this far, I'm guessing you've learned everything there is to know about Dansko and Crocs. So, who got a higher score for you?
There is no apparent winner, in my opinion. Because Dansko and Crocs are both experts in their own fields. Both brands have advantages and disadvantages that distinguish them.
The final decision is yours; select any of the brands that best suit your needs.
This article is the result of many hours of research and analysis of several customer reviews; all I can promise is that whichever brand you choose will be well worth your money.
I hope this essay clarified everything for you. Please share your thoughts about Dansko and Crocs in the comments section below.