If you look for a classic sneaker design, Converse is a great choice with the purpose of being used casually.
But there are plenty of people who desire to wear this footwear during heavy races. Perhaps, they can't afford premium running gears or just prefer Converse out of style.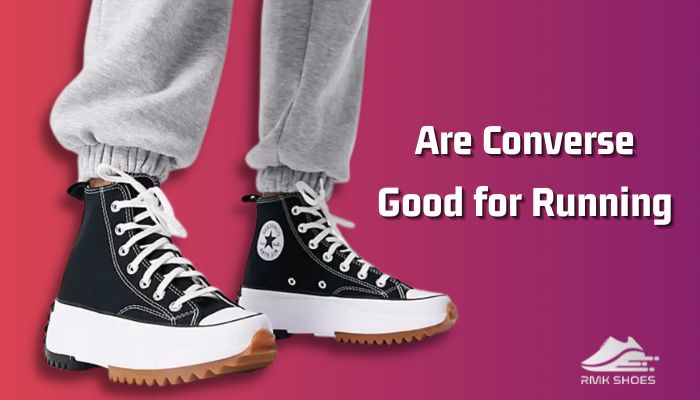 Indeed, how relevant is it to rely on Converse for running? Let's talk about it with every feature in mind.
Stay tuned!
Are Converse Shoes Good for Running?
Whether Converse is good for running or not depends on the distance. Nothing wrong to run in this shoe if you go a few distances on flat terrain. But this sneaker is unsuitable for prolonged-heavy runs. Because the cushion, support, & stability are lower compared to typical running shoes.
What about the distance, is it only miles or limited to a couple of feet?
Well, it's recommended not to pace above 2 miles with Converse. If you don't maintain this regulation and depend on this sneaker for regular heavy races, there's enough chance to struggle with muscle and ligament damage over the long term.
Now, let's focus on what exactly made Converse an improper running choice:
1. Canvas
Converse – built with Canvas that expands by itself over time. This stretchy fabric is relatively thinner. And so, the capability of protecting runners' feet from injuries is absent in this footwear.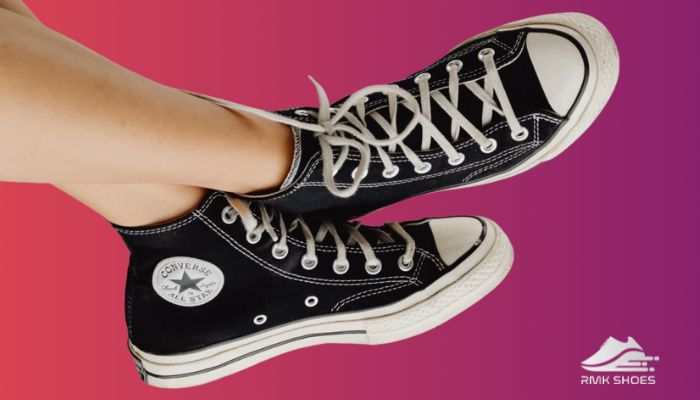 Moreover, it easily becomes stained when you go along the wet and muddy road. As a result, removing the stubborn stain is another hassle. The damp woven fabric also leaves dreadful blisters on the foot.
2. Support
The support comes from the sole structure and its materials. Converse soles are flat, made with textile and rubber. It is insufficient to provide the ultimate support and stability.
Due to this lack of support, it is also discouraged to wear Converse for running on the treadmill. It brings about more pain for people with flat feet and Plantar fasciitis.
Plus, it can't relieve stress on tendons as the prime running shoes do.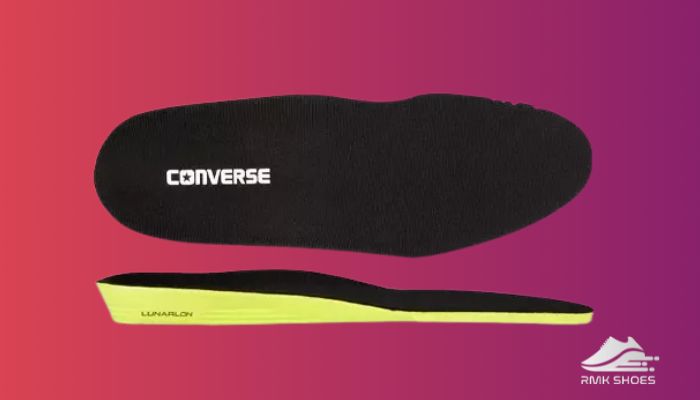 Though some suggest removing the Converse insole and replacing it with custom orthotics so that you can undoubtedly run in them. But before you choose Converse for running, there are more things to consider.
First of all, no matter how appropriate your inserted insole is, the upper material will be the same. That is slim Canvas, and I've already noted its negative aspects. The other issues to be considered are discussed next.
3. Heel Drop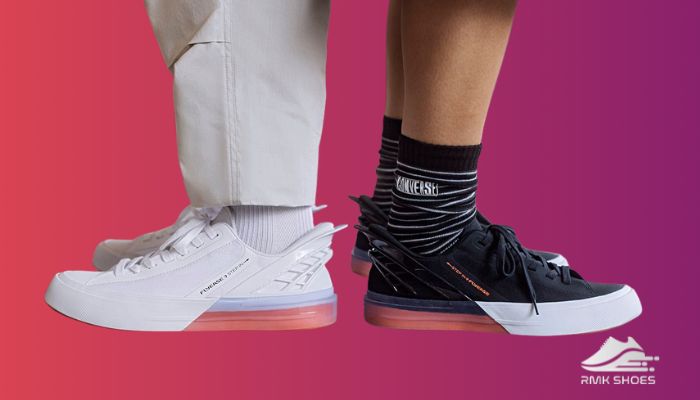 Converse shoes are made in such a way that they are usually zero drops. This means the same heel-to-toe elevation (0mm). This minimal design of Converse along with flat soles made it improper for running.
Because whenever you forcibly thump the ground with this shoe, you will feel pain. So not a good piece for outdoor runs.
4. Air Ventilation
You must have noticed metal-covered holes on the upper side of Chucks (Converse is also known as Chucks).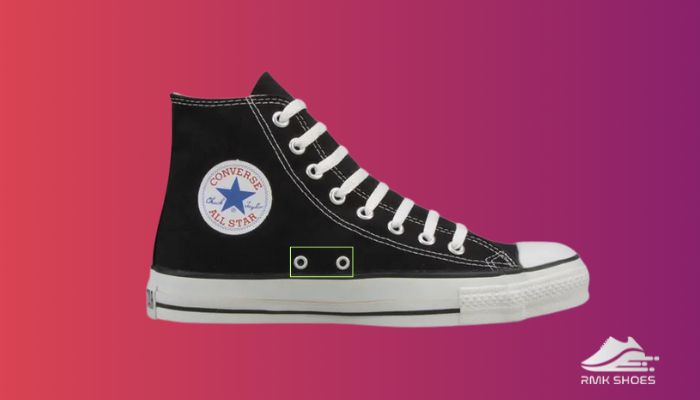 These are not only for enhancing the exceptional look but also for breathability. But how much airflow can be obtained by these tiny eyelets?
Obviously, it's a small amount, which is not fair enough for runners. Because even after applying antiperspirant spray and wrapping the feet with moisture-absorbent socks, the chance of sweating remains during running.
But if the upper material were made breathable such as Flyknit and Atomknit of expensive Nike, the breathability would be amazing.
5. Modern Tech
Ordinary Converse shoes aren't equipped with innovative technologies for energy boosting, weight reduction, and easy fitting. But these characteristics are each runner's basic requirement to upgrade their performance.
However, the Converse team has already focused on this matter. As a part of it, they incorporated Zoom Air technology in the All-Star BB style. The introduction of AirZoom makes this Converse model more lightweight than others.
6. Flexibility & Shock Absorption
Another point to mention is flexibility- a basic requirement for runners. Converse shoes' outsole is made of gum rubber and contains anti-skid diamond patterns. Though it's a good one for traction on rugged terrain, runners found its bending and shock absorption capacity is poor. Thus, they deny sticking with Converse in the running plot.
7. Durability
Running shoes need sustainable materials so that they don't tear apart easily. As this high energy-consuming activity includes frequent falling and obstacles, the shoe material should be sturdy to tackle all these barriers.
But the materials of Converse aren't so durable. They can be easily ruined, even with minor stumbling. Furthermore, the adhesive and sole get damaged in a wet environment.
So, instead of fragile Chucks, depend on some long-lasting running wear like Nike, Adidas Ultra Boost, New Balance, Brooks, or Hoka.
Converse describes them as having quality features for regular go-to and indoor-outdoor sports. Converse is also considered athletic wear. But when it comes to running, they simply fail due to the points explained above.
Should I Go Jogging with Converse?
Yes, you can go for a regular jog with your Converse pair on. Since jogging means moving forward at a slow pace, Converse shoes' moderate comfort, support, fit, and firmness are worth it when jogging. But with low arches & foot pain issues, opt for an orthopedic pair.
When I used to make my morning jog comfortable with Chucks, I realized some other benefits of it.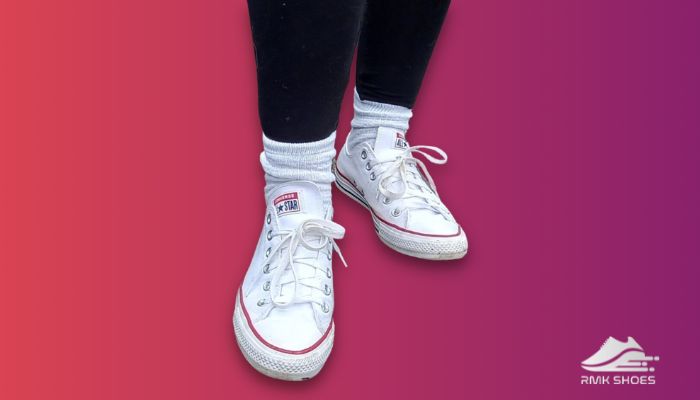 Its flat rubber sole helps to maintain a balanced body posture when slowly moving on the Concrete path. The FlyEase technology simplifies the task of putting on and taking off the sneaker.
Compared to the low-top, the Chuck Taylor High top is far ahead in providing adequate ankle support. And this fashionable wear used to give a stylish touch at the start of the day i.e., in my morning jog.
FAQs
Are Converse High-tops Good for Running?
No, similar to other casual Converse, high tops are also inappropriate for running. But you can undoubtedly bring them for walking or to the gym for weight lifting.
Can You Run Fast in Converse?
No, Converse isn't a proper set for fast running because it lacks support and stability for this particular task.
How Do Converse Typically Run?
Usually, Converse runs bigger, so it is always recommended to size down.
Wrapping Up
So I've got you covered from each angle of your question which were converse well for running.
Considering the features and runner perspective, Converse shoe's overall performance isn't quite satisfactory for running. This fashion statement lacks support, padding, and energy-boosting technology for this high-end physical activity.
So it's time to look for another brand when you wanna take part in a race.